From the dawn of motion pictures to the present day, the seductive pleasures of belonging to a gang and the inevitable repercussions that such activity brings to loved ones has been a reliable and compelling staple of melodrama. And on November 1st & 2nd, we've assembled not just two but THREE end-of-the-'70s explorations on this trope, each featuring a conscientious protagonist working fiercely to leave that violent life behind but ultimately drawn into the fray when innocent blood has been spilled. You could call this our "Banging Against the Gangs" triple feature!
The conflicts begin with the East L.A.-set Boulevard Nights from 1979. Raymond Avila (Richard Yñiguez) is a promising car customizer with an equally ambitious girlfriend Shady (Marta Du Bois) and a love of cruising Whittier Boulevard to show off his skills. But he was once an influential member of the Varrio Grande Vista gang, and now sees that his younger, impetuous brother Chuco (Danny De La Paz) is determined to pick up where he left off and continue feeding the VGV's rising hostilities with their 11th Street rivals. Raymond left turf battle behind, but now he's in an even harder fight for Chuco's future.
Boulevard Nights originated as a Samuel Goldwyn Award-winning screenplay by UCLA student Desmond Nakano, then was optioned by producer Tony Bill, who had been looking to document Chicano car culture on film, and attracted director Michael Pressman, who had previously made The Great Texas Dynamite Chase and The Bad News Bears in Breaking Training, and also shared Bill's interest in the subject. The film was independently financed, and shot in East L.A., with many residents hired for acting and technical positions on the shoot, and local car clubs provided vehicles for filming. Initial press during production heralded the cooperation between the filmmakers and the neighborhood; Pressman stated, "It became a social as well as filming experience for us. We made a point not to have barriers. Security was handled by local people, not police." Warner Bros. purchased the film, and it had a strong opening in New York and L.A. However, during initial engagements, the film met with controversy and boycotts from many Hispanic organizations upset with the perceived stereotyping and glorification of criminal behavior, and coupled with news reports of killings associated with the earlier-released The Warriors, theatres were reluctant to book the film. As a result, WB not only curtailed their plans to expand the film's nationally, but also scaled back releases of their other gang-related dramas Over the Edge and The Wanderers. Over time, critical assessment has grown more positive; Frank Javier Garcia Berumen, author of the book Latino Image Makers in Hollywood, called it the best of the glut of gang dramas of the period, citing, "The chemistry between Yniguez and De La Paz is especially touching. They convincingly depict the pain of co-dependency created among families when a member becomes caught up in the locura of la vida loca." Some more historical details are provided in this Turner Classic Movies exchange between Robert Osbourne and UCLA's Chicano Studies Research Center director Chon Noriega:
Leading man Richard Yñiguez had served in Vietnam and drew particular acclaim for playing Officer Ramiro Martinez, the man who killed University of Texas sniper Charles Whitman (portrayed by Kurt Russell), in Jerry Jameson's 1975 TV movie The Deadly Tower. Co-star Danny De La Paz was a Whittier, California native who had been discovered by "The Jeffersons" co-star Damon Evans, and after this debut, would appear in another controversial film about Mexican gang life co-written by Desmond Nakano, Edward James Olmos' American Me, playing the tragic Big Puppet. Marta DuBois, who also received her first film credit here, would play the ill-fated wife of "Magnum P.I.", the interstellar antagonist Ardra in the "Devil's Due" episode of "Star Trek: the Next Generation," and star opposite John Larroquette in the Hallmark Channel's "McCabe" mystery movies.
Defiance, from 1980, seems to be the working default stance of merchant seaman Tommy (Jan-Michael Vincent), who has just been given a six-month suspension for fighting. He reluctantly sets up home in a grimy apartment on NYC's Lower East Side, where the Souls, led by cocky Angel Cruz (Rudy Ramos), have been regularly shaking down the neighbors. Tommy's brutish insistence on carrying on his business despite their attacks inspires others to challenge the Souls, particularly Carmine (Danny Aiello), who previously led his own "social club" that enforced order on the block. While Tommy wants simply to keep to himself and ship out as soon as possible, attacks on beloved shopkeeper Abe (Art Carney) and odd-job provider Kid (Fernando López) awaken his conscience, and drive him to take the lead against Angel's domination.
The late John Flynn had previously directed the perennial New Beverly favorite Rolling Thunder with William Devane, which had been made for 20th Century-Fox before the studio, skittish about its bloody content, sold it to American International Pictures; AIP would in turn back this follow-up project. The story originated from writer Thomas Michael Donnelly and, in his only known literary aspiration, Electric Prunes bassist Mark Tulin. Initial shooting was done for two weeks on actual New York locations in the fall of 1978, then production relocated to Los Angeles. Flynn's memory of Vincent was that he was uncomfortable with his leading man status, remarking, "He never believed that he was an actor, though. He was embarrassed to be an actor. He always thought he was doing an awful job and that people were laughing at him…he just didn't believe in himself." John Victor, who plays the garage operator in Boulevard Nights appears here as well as a priest who runs afoul of the dreaded Angel.
Finally, this subdivision of Queens may be called Sunnyside, but the emotional weather is anything but in this rarely-screened 1979 outing of reckoning. Nick Martin (Joey Travolta) has been leading his crew the Nightcrawlers in good-natured nut-flexing and the occasional low-key graft while quietly trying to get his family into a better part of town. When he invites the Warlocks and the Deathmakers to pinch back at carnies that have been ripping off the residents, the Warlocks' leader Eddie Reaper (Andrew Rubin) takes advantage of the heist to kill the Deathmakers' leader Rage (E. Lamont Johnson), and proceeds to wage terror in Sunnyside and to decimate the Nightcrawlers. Nick must try to save his neighborhood, his family, and his small but meaningful base of power, but he may not even be able to save himself.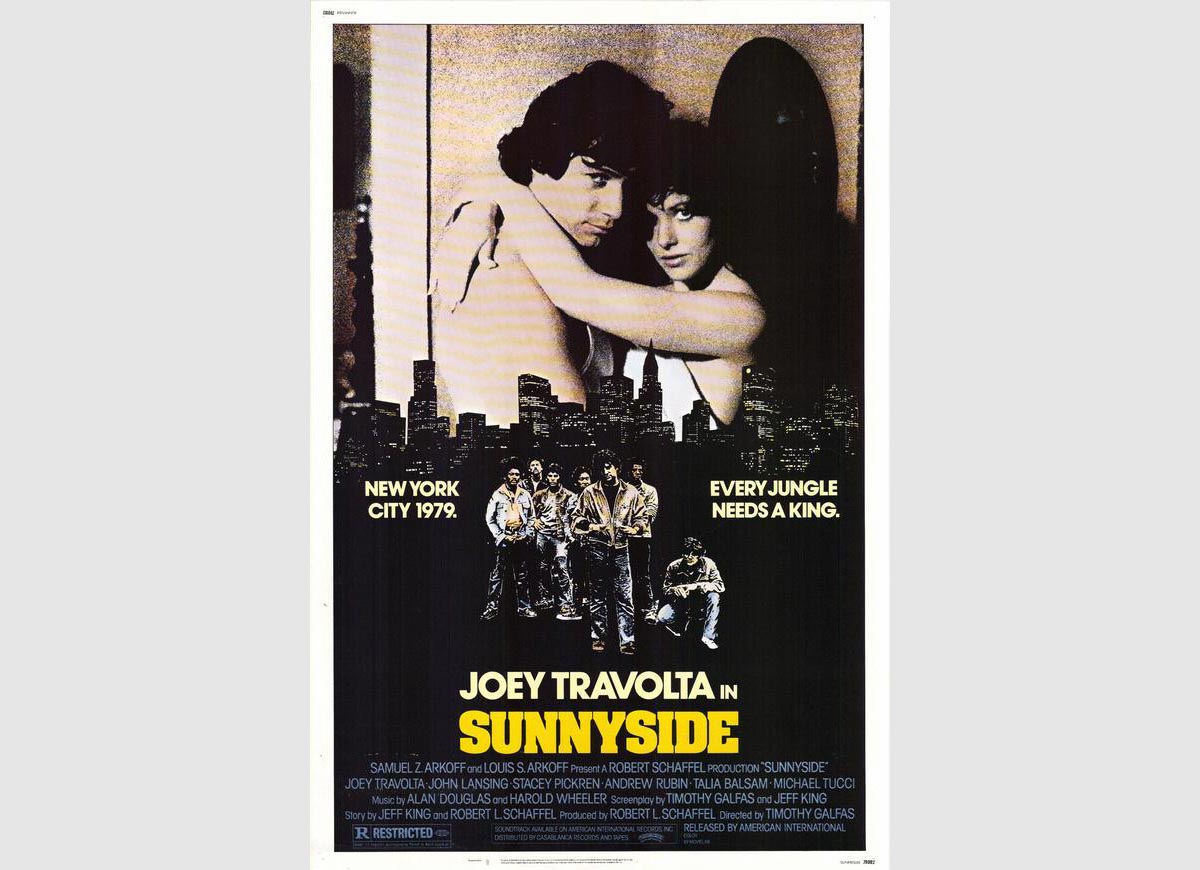 The older brother of heartthrob John Travolta, Joey had been teaching special-needs youth by day while singing in clubs on occasion as John pursued his career. After body doubling for his brother in Saturday Night Fever, he was signed to Casablanca's sister label Millennium, and recorded a self-titled album in early 1979 that spawned one hit single in the U.S., "I Don't Wanna Go," and a few more hits in England, garnering talk show and teen magazine coverage. While Sunnyside was quickly sent to cable by AIP after a disappointing limited release, he later became a regular player in John Landis comedies like Innocent Blood and Oscar, and much like his brother's former "Welcome Back Kotter" co-star Lawrence Hilton Jacobs, would write and direct films for low-budget straight-to-video pioneers PM Entertainment. Travolta today continues to work with vulnerable and at-risk children, teaching them filmmaking skills, and produced a recently completed autism documentary called Normal People Scare Me Too.
Director Timothy Galfas had made his reputation in advertising, designing award-winning campaigns for Tigress perfume and Wolfschmidt Vodka, and with fellow art director George Lois, shot several memorable images for Esquire magazine, including an infamously suppressed naked cover photo of Jack Nicholson in 1972. In a 1966 wire article about his advertising success, he indicated, "This is all a stepping stone to film direction…There's no reason I can't go into independent movie production, really. When you think of the amount of money that goes into a one-minute commercial, and you multiply that by 1.5 hours, you get a good feature film budget!" Galfas directed It Takes a Lot of Love, a 1972 documentary about unusual pets and their owners for Ralston-Purina, multiple episodes of "Night Gallery" with Rod Serling, and the original cut of the often-reedited grindhouse action film Bogard aka Black Fist before making Sunnyside. Afterward he switched to cinematography on projects like Randal Kleiser's Summer Lovers, and both shot and directed a 1981 IMAX project, An American Adventure. Galfas, who passed away in 2013, once boasted, "I can take a portrait of a woman and do as much as Playboy can with a nude."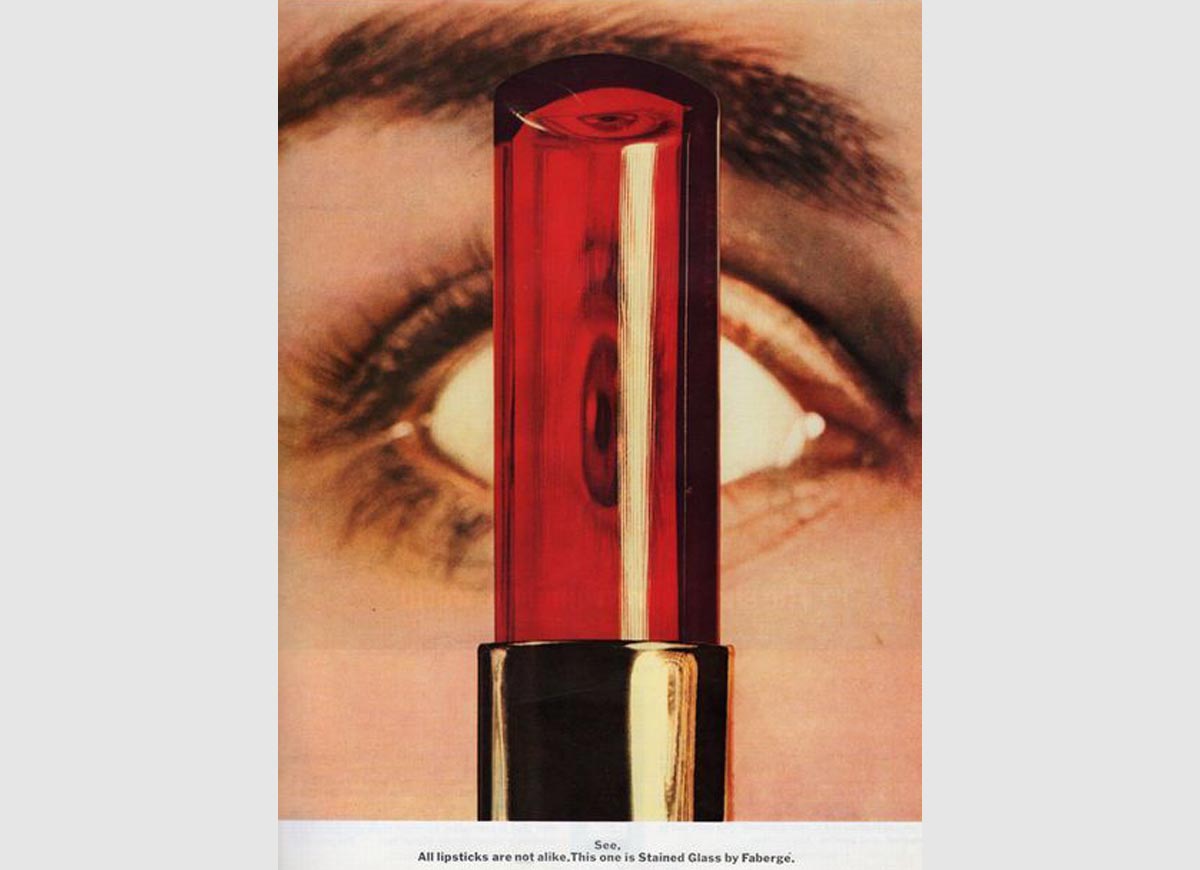 The supporting cast features a large array of before-they-were-famous faces. Playing little brother Denny is John Lansing, previously part of the Saturday morning boy-band-solving-mysteries comedy "The Kids from C.A.P.E.R." and more recently co-producer of action TV shows "Walker, Texas Ranger" and "Scoundrels". Playing Mrs. Martin is Joan Darling, who was also one of the first regularly-employed female directors of the '70s, helming episodes of "Mary Hartman, Mary Hartman" and "Amazing Stories" and the teen romance First Love with Susan Dey. In amusing convergence to Galfas' advertising background, co-star Talia Balsam would go on to play Joan Sterling on "Mad Men." And among the riff-raff are Chris Mulkey of "Twin Peaks", Jon Gries of Napoleon Dynamite, Mykelti Williamson of Forrest Gump, Frank Sivero of GoodFellas (his body needed the two-day autopsy thaw), and, unbilled, Robert Dryer of Savage Streets. Orson Welles confidant and prolific exploitation director/cameraman Gary Graver served as cinematographer. Chuck Russell, later to direct The Mask and Eraser, served as one of the production managers.
Come wind down from Halloween with three '70s street war stories that may not leave you "scared straight," but will alternately put a strut in your step and a lump in your throat on your walk home. And remember that you can always find a supportive movie-loving crew to have your back at the New Beverly.