When discussing '70s filmmaking and the period of expanded presence it provided for African-American talent, the many compelling dramas that emerged during that time are often not spoken about nearly as frequently as the comedy and action genre stories most associated with that production spurt. On Wednesday & Thursday, July 19th & 20th, the New Beverly will turn that conversation around by screening two emotional working-class coming-of-age stories, both featuring outstanding song scores, and both starring the versatile actor-singer-screenwriter Lawrence Hilton-Jacobs, who will be joining us for a special between-show Q&A at our Wednesday night show (schedule permitting)!
Youngblood from 1978 stars Bryan O'Dell as the title character, a South Central teenager drawn into joining The Kingsmen, a neighborhood gang, seeking the bonding and companionship he can't regularly obtain from his overworked mother or his older brother Reggie (David Pendleton). The Kingsmen's leader Rommel (Lawrence Hilton-Jacobs), a troubled Vietnam vet, has also been leaning on the gang and its activity to avoid dealing with his war trauma and shaky marriage. The two of them find a comforting bond amidst a turbulent environment. And they each will have to confront their pride and fear when drug dealing enters their domain and The Kingsmen's activity grows increasingly violent.
Revered playwright, stage director, and professor Paul Carter Harrison wrote the screenplay for Youngblood, following his successful production of Melvin van Peebles' play Ain't Supposed to Die a Natural Death and the filming of a previous work, the supernatural revenge drama Lord Shango. The Obie-award winner recently donated his papers, including an unproduced Sam Cooke biopic script, to Emory University in Atlanta, Georgia. Director Noel Nosseck previously directed two films for Crown International, Best Friends with Richard Hatch and Las Vegas Lady with Stella Stevens, and would go on to a prolific run of TV movies before becoming a professor at USC. Nosseck was a previous guest at the New Beverly in summer 2014 for a rare screening of his 1981 street-racing drama King of the Mountain with Harry Hamlin and Deborah Van Valkenburgh. The soundtrack is performed by funk pioneers War, the last time original members B.B. Dickerson and Charles Miller recorded with the group.
The supporting cast features names that may not be familiar, but their faces are recognizable to regular New Bev viewers. Vince Cannon previously appeared on our screen in May as sleazy pimp Johnny Dee in Trackdown, Art Evans was seen last March as vampire-disbelieving cop Detective Lennox in Fright Night, and Renn Woods popped up in Jumpin' Jack Flash a few weeks ago and in Car Wash back in December 2015. Youngblood also marks the only acting appearance for Ralph Farquhar, who would become a producer and staff writer for "Married with Children," "Moesha," "The Parkers," and just recently "Real Husbands of Hollywood"; he also wrote the film which Dogma's fallen angels Bartleby and Loki wrongly predicted would outgross E.T., the rap musical Krush Groove.
The setting moves from of-the-moment South Central to 1964 Chicago, for Michael Schultz's 1975 classic Cooley High. Teenagers Preach (Glynn Turman), a promising writer, and Cochise (Hilton-Jacobs), a skilled baller with a scholarship, are spending the final weeks of their senior year cutting classes, pulling pranks, and charming the girls, as they eagerly look forward to leaving town and finding greater fortunes somewhere else. But these innocents will be thrust into adult complications and consequences after going on an impulsive joyride with some menacing classmates. Even as summer beckons, there will be one more hard lesson to learn.
Writer Eric Monte had attended the real-life Cooley Vocational High School as a teen, but quit early and thumb-tripped his way to Hollywood to pursue a writing career. With a neighborhood friend, actor Mike Evans, they wrote for Norman Lear's production company, where he created George and Louise Jefferson for "All in the Family" and the long-running sitcom "Good Times." Monte wrote this loosely autobiographical story to counter the grim narrative initially presented about life in the Cabrini-Green projects, to demonstrate there were as many fun and liberating moments as there were challenging ones. The film was adapted into a TV pilot, which eventually morphed into the ABC hit "What's Happening!!", where Youngblood star Bryan O'Dell played a recurring character.
Director Michael Schultz had already directed a Broadway show with Al Pacino and Hal Holbrook, two feature films, and multiple TV projects when he was recruited to make Cooley High for American International. Since the period setting, puckish teen protagonists, and soundtrack full of '60s Motown hits drew comparisons to American Graffiti, its producer Francis Coppola sought it out, and excitedly told director George Lucas that Schultz's film was even better than his. Lucas would later hire Schultz to direct several episodes of his "Young Indiana Jones Chronicles" TV series. Producer and record mogul Robert Stigwood had wanted Schultz to helm his adaptation of the hit musical Grease, but his schedule – directing Car Wash, Greased Lightning, and Which Way is Up – was too full at the time, so Stigwood later hired him to make the $13 million Sgt. Pepper's Lonely Hearts Club Band, the largest budget ever given to a black director at that time, earning Schultz a personal historical victory despite the film's poor showing. And in a keen convergence to our opening feature, like Youngblood writer Paul Carter Harrison, Schultz also has an Obie award, and he would later direct the aforementioned Ralph Farquhar screenplay Krush Groove.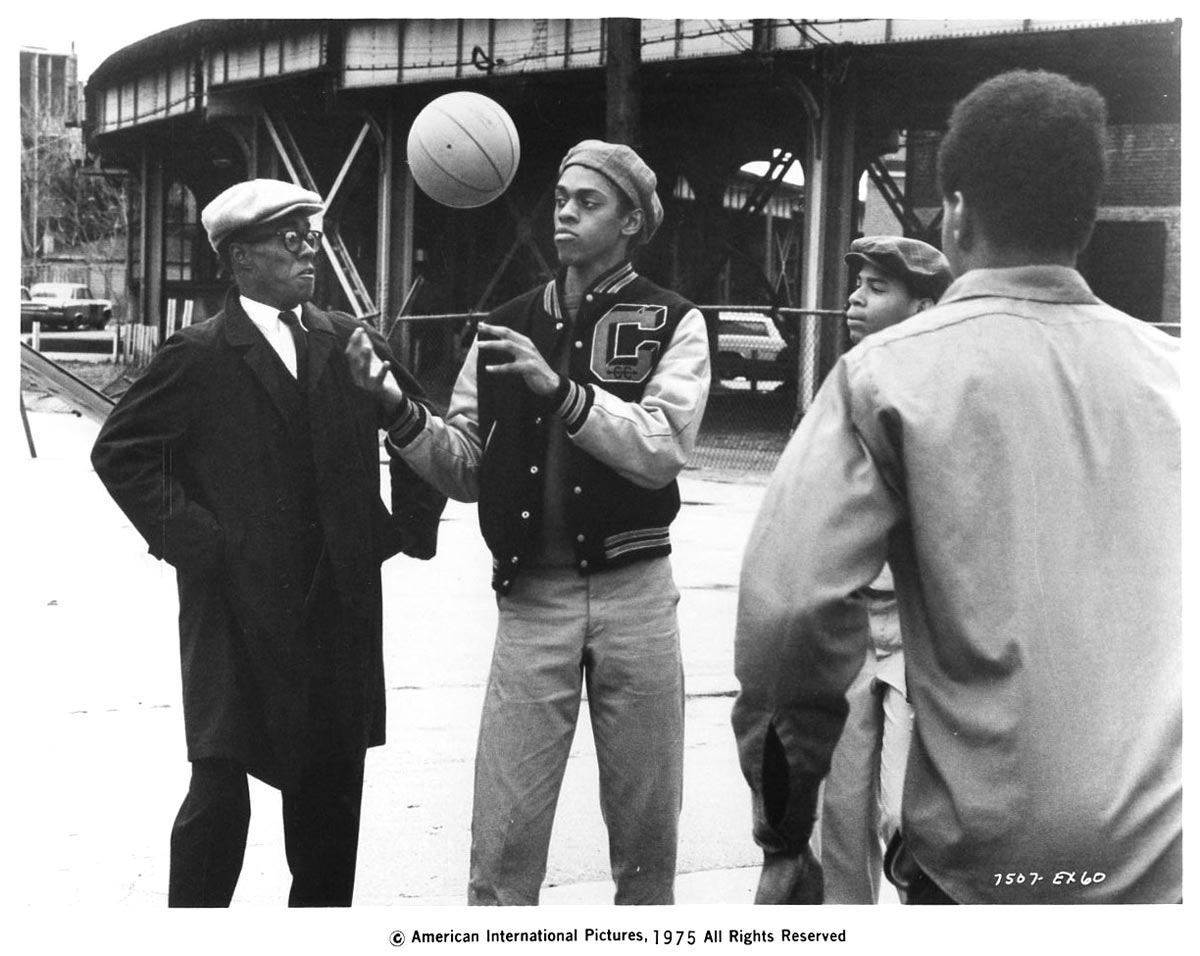 While the main stars were already racking up credits before appearing in Cooley High, the movie provided them a significant boost. It was shortly after completion of filming that Lawrence Hilton-Jacobs was cast on "Welcome Back Kotter" with John Travolta, and went on to a string of memorable TV appearances such as the imperious Joe Jackson in The Jacksons: An American Dream, and also write and direct for pioneering straight-to-video producers Richard Pepin and Joseph Merhi. Glynn Turman was initially considered to play Han Solo in Star Wars after Lucas saw his performance, and has stood out in genre hits like Gremlins and Super 8 and landmark dramas such as "The Wire." Co-star Garrett Morris would segue into being on the original cast of "Saturday Night Live," creating pop culture touchstones as "President of the New York School for the Hard of Hearing;" he was given a cameo in Marvel Studios' Ant-Man after memorably playing the previously lesser-known hero in a sketch.
Cooley High has become one of the most beloved films of the '70s. It was paid tribute by Boyz II Men with their album Cooleyhighharmony and their high-charting cover of its standout theme, "It's So Hard to Say Goodbye to Yesterday." Many of the first-time and unknown actors Schultz hired have talked of how their involvement brought positive impact to their lives and earned them fan goodwill long after. In this colorful remembrance, Rick Stone, who plays one of the bad boys (under the name Sherman Smith), tells of his life before and after appearing in the film.
Revisit an influential classic and an underappreciated gem, and immerse yourself in their performances, high emotions, and stirring music, at the New Beverly.