In his classic blues song "Back Door Man," Willie Dixon wrote, "The men don't know, but the little girls understand." And for our double feature on Friday, February 3rd & Saturday, February 4th, we have two stories involving young women who become very aware very early about how they have the opposite sex in their thrall. One of them is a familiar classic tragedy under the interpretation of a singular stylist. The other is a much lighter and lesser-known comedy from a prolific genre specialist.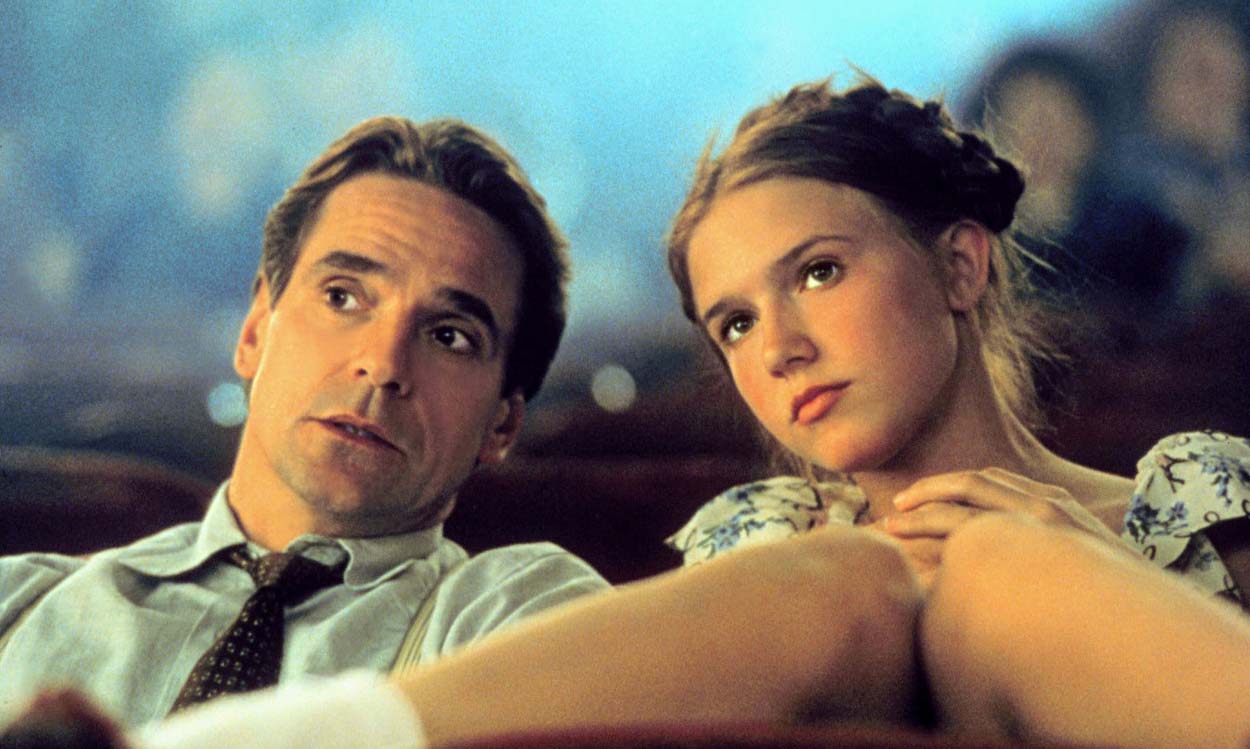 On the heels of our well-received engagement of Stanley Kubrick's 1962 adaptation this past December, we open the evening with Adrian Lyne's 1997 version of the Vladimir Nabokov novel Lolita. Before embarking on a narrative filmmaking career, Lyne's work in advertising was of interest to Kubrick; he told the Guardian newspaper in 2015 of receiving a call from the otherwise reticent iconoclast, saying, "He'd seen an ad I'd made for milk in which I'd used a particular type of graduated filter. He wanted to know exactly which filter I'd used." But Lyne did not let a rub from Kubrick interfere with his alternate vision of telling Nabokov's story. Rather than reiterating the bitterly farcical aspects of the previous adaptation, Lyne laid out his interpretation as the decline of a soul stuck in time. Humbert Humbert, as played by Jeremy Irons, has been marked by his own ill-fated intimate encounter as a 14 year old, and upon meeting Lolita, sees the situation as a chance to return to that lost state of bliss, heedless to his responsibilities as a grown adult, and to all that is morally wrong and destructive about his obsession. As star Dominque Swain described it in 2012, "I think the whole point of Lolita is that Humbert Humbert is attracted to the kid [because of] his arrested development, he was a kid as well. He saw the girl and couldn't resist, because he was attracted to the kid in her. I think that made people a lot more uncomfortable…"
In the same interview, Swain recalled how she secured the iconic role:
"I revere the novel, I've read it six times…One thing I wrote to Adrian Lyne on my audition tape that I initially sent, is that Lolita didn't have a point of view, she was third person. I told him I know who she is, and I can give her a point of view. That's all I wrote, and that's what I felt. When you're a kid, you have balls of steel."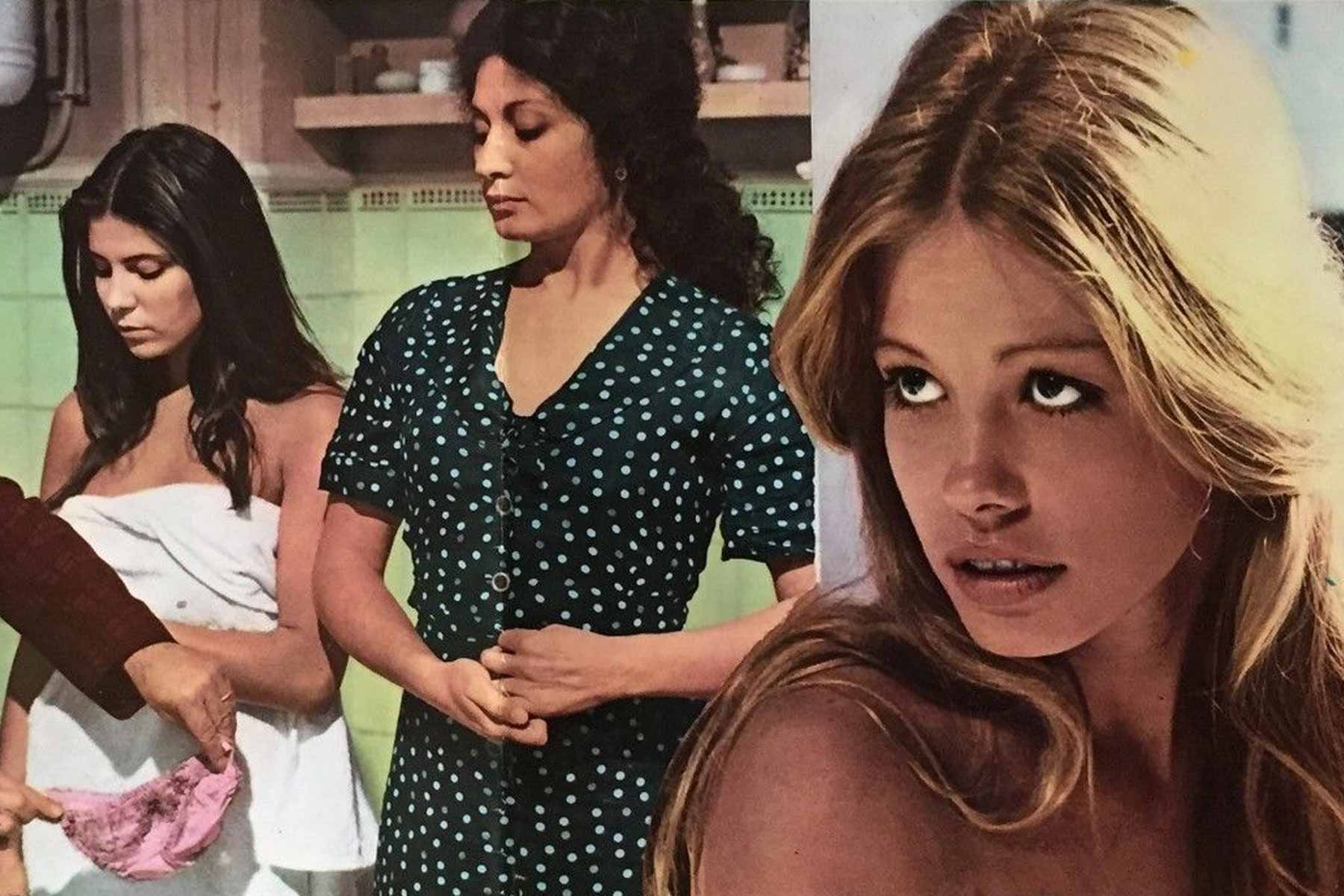 A steely self-assured confidence is the calling card of Sonia (Susan Player), the 16-year-old heroine of our second feature, Sergio Martino's 1974 comedy Cugini Carnali, screening here under the title High School Girl. Packed off to relatives in a small Italian village for the summer, Sonia quickly rankles the prim uptight populace with her penchant for riding bikes with minimal undergarments and sunbathing with even less on. But as she quickly observes, her family's pious posturing hides all manner of wildcatting in private, with her uncle (Riccardo Cucciolla) cavorting with a favorite maid (Rosalba Neri) and her aunt seeing a local parish representative for what can euphemistically be called Post-Cana lessons. Amidst all of the hypocrisy, she is drawn to her cousin Nico (Alfredo Pea), who's 18 and planning for college, but is treated by his parents as if he were still in elementary school, kept in short pants and long study sessions. Sonia can see through his outward shyness and knows of his private explorations, and contemplates how to bring him to her level.
Cugini Carnali was one of three collaborations director Sergio Martino made with producer Carlo Ponti, the others being the poliziotteschi The Violent Professionals with Luc Merenda, and the hit giallo Torso with Suzy Kendall and Tina Aumont. Martino collaborated on the screenplay with his Professionals assistant director Fernando Popoli, and Sauro Scavolini, collaborating writer on giallos such as Your Vice is a Locked Room and Only I Have the Key and the later Martino western Mannaja: A Man Called Blade.  The cinematography was by Giancarlo Ferrando, who would work camera on other Martino projects and many Italian crossover hits, most infamously the MST3K favorite Devil Fish and Claudio Fragasso's Troll II. The lush score is provided by composer Claudio Mattone.
Many viewers will likely recognize Hugh Griffith playing the decadent Baron Roccadura; the late Welsh actor won an Academy Award for his supporting role in Ben-Hur, and appeared in Tom Jones, both Dr. Phibes films and Pasolini's The Canterbury Tales. Rosalba Neri has been a favorite Eurocult actress from starring in Lady Frankenstein and The Arena with Pam Grier; her daughter Francesca Neri starred in Almodovar's Live Flesh and Ridley Scott's Hannibal. Riccardo Cucciolla appeared in Mario Bava's Rabid Dogs and won Best Actor at the 1971 Cannes Film Festival for playing unjustly executed anarchist Nicola Sacco in Giuliano Montaldo's Sacco & Vanzetti.
But from the moment she takes the screen, the movie firmly belongs to star Susan Player. The British actress made only four other films besides this one, but she has the distinction of being surrounded by other lovely performers in those outings. In Invasion of the Bee Girls, she co-stars with Anitra Ford and Victoria Vetri. In the Spanish drama Las adolescentes, she shares the screen with Cristina Galbó, Maria Perschy and former Prince Andrew paramour Koo Stark. In Joseph Ruben's The Pom Pom Girls, she shakes action with Jennifer Ashley and Cheryl Rainbeaux Smith. And in Malibu Beach she shares sand with Roger Corman regular Tara Strohmeier and "Knots Landing" cast member Kim Lankford. She would ultimately leave acting to become the wife of jazz crooner Al Jarreau.
Much like our November presentation The Girl from the Red Cabaret, Sam Sherman's Independent-International serviced this film in America multiple times. The initial 1976 stateside release translated the original Italian title to the thematically-if-not-literally correct Loving Cousins, and positioned it as a romantic coming-of-age story. After the success of The Pom-Pom Girls, the movie was re-solicited under our screening title of High School Girl, where they positioned it as a similarly peppy romp and played up Susan's appearance in the rival film. Then in the early '80s, it was reissued a third time under the title Hot and Bothered with a more blatantly prurient campaign, though they also recycled old Loving Cousins posters by pasting the new title treatment right over the old one!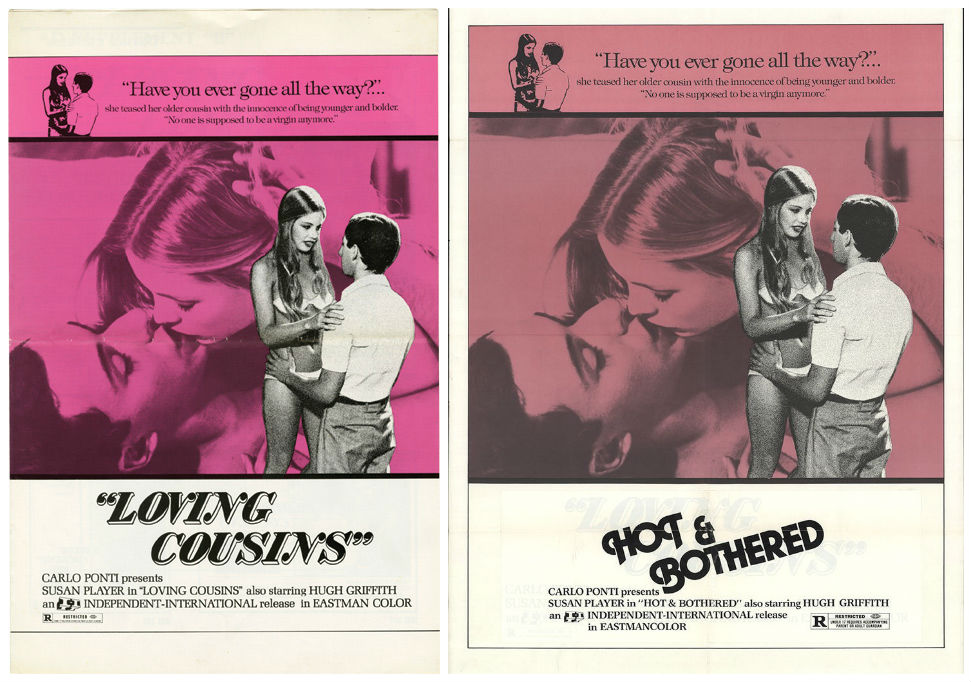 One teenage girl caught up in the manipulative obsessions of older men, another resourceful enough to escape them while directly making impact on one boy's development, both with engaging lead actresses, idyllic photography, and set to sumptuous soundtracks. It's an evening of discovery we hope you'll embark on with us.