If nothing else, Remember My Name was a film born from an artist who, in the nascent stage of his career, spent significant time presenting a selective memory.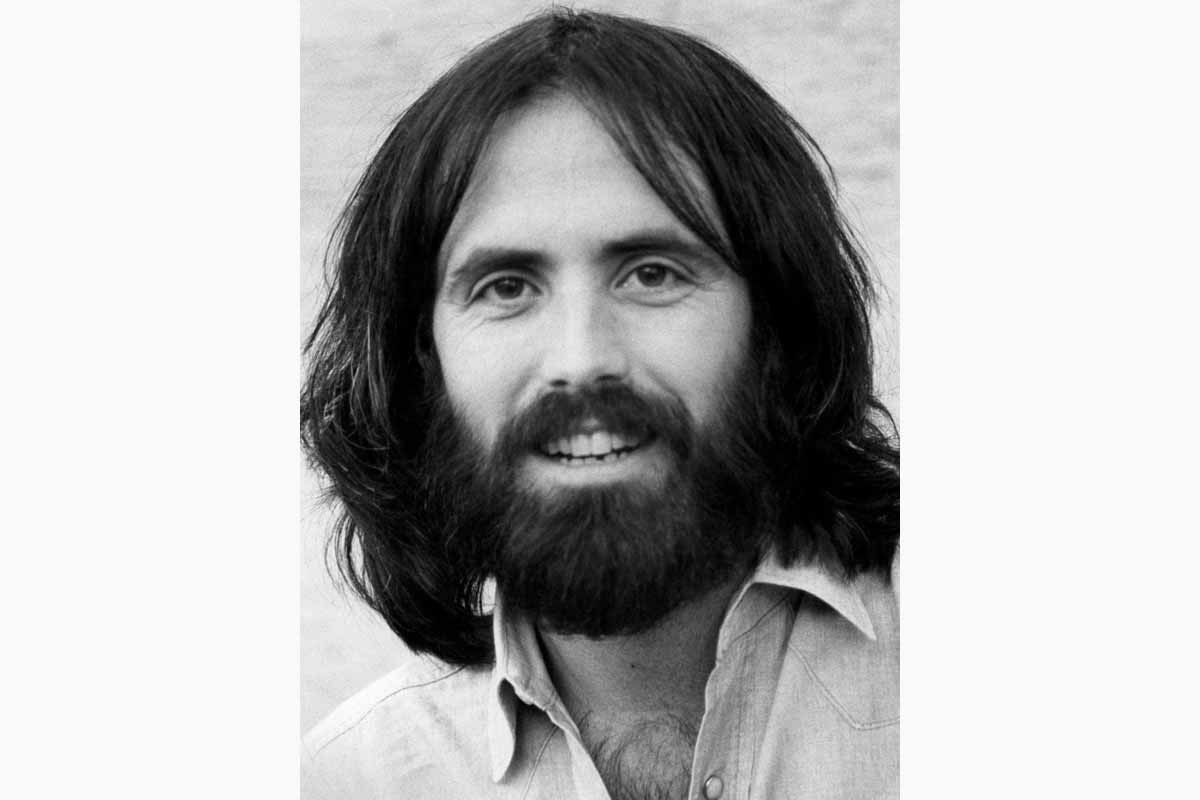 In the fall of 1977, writer/director Alan Rudolph was enjoying a wave of attention as the protegee of iconoclastic filmmaker Robert Altman. He had begun his relationship with the mercurial auteur as the second assistant director on The Long Goodbye and California Split, and then advanced to first a.d. on his 1975 epic Nashville. It was during the making of that expansive project that he was introduced to budding musician Richard Baskin, who had written several of the original songs in the film. The trio took their collaborative spirit further in Altman's next film, Buffalo Bill and the Indians (or Sitting Bull's History Lesson), with Baskin composing the score and Rudolph working alongside Altman in scripting the film from the Arthur Kopit play Indians. This led to Altman securing $1.2 million for Rudolph to direct a film of his own, Welcome to L.A., which featured actors from Altman's stock company (Keith Carradine, Sally Kellerman, Geraldine Chaplin) and had been inspired by a suite of songs Baskin had composed during the making of Nashville under the umbrella title "City of the One-Night Stands." While many critics dismissed the film, its conceit, and its music, it was well-received at the Festival Cinematographique International de Paris in 1976, ran 13 weeks in its initial Seattle run, and netted Geraldine Chaplin a BAFTA nomination for Best Supporting Actress. Talking to Edward Blank at the Pittsburgh Press, he declared, "It's my first [film], and I guess because it was nurtured and cultivated while I was working with Bob on Nashville, those influences took hold."
However, Rudolph was leaving out some details about his background in that press run for the Altman-produced feature. Only Kevin Thomas, in his June 1977 profile, deigned to mention that he was the son of Oscar Rudolph, a prolific TV director who helped broker some of his earliest film jobs; father and son had collaborated on several episodes of "The Brady Bunch," often working in tandem. Rudolph was frequently linked with music impressario Shep Gordon, who would later produce several of his films, but it was not initially mentioned that Rudolph had written material for one of Gordon's star clients, Alice Cooper, for the TV special and concert film stagings of his Welcome to My Nightmare album. And contrary to his claim made to the Pittsburgh reporter, Rudolph had in fact already directed two feature films before beginning his long relationship with Altman. In 1972 he had cobbled together $32,000 to write and direct a countercultural thriller, Premonition, starring Tim Ray, son of director Nicholas Ray, and featuring music from Woodstock festival band Sweetwater. The debut also served as an early credit for cinematographer John Bailey and editor Carol Littleton. That was followed by the 1973 abduction horror Terror Circus, starring Andrew Prine, with Rudolph taking over the film after its producer Jerald Cormier had shot four days' worth of material. As described by historian Dan Sallitt in 1985, Terror Circus had been the more polished production, but Premonition was closer to Rudolph's sensibilities. But in 1977, since neither film had enjoyed very wide distribution, critical notice, or public awareness, their relative obscurity allowed the now arthouse darling to feign amnesia about their existence. In a telling quip to Honolulu Advertiser entertainment writer Wayne Harada, he observed at the time, "I live in a fantasy, and I like to manipulate this fantasy."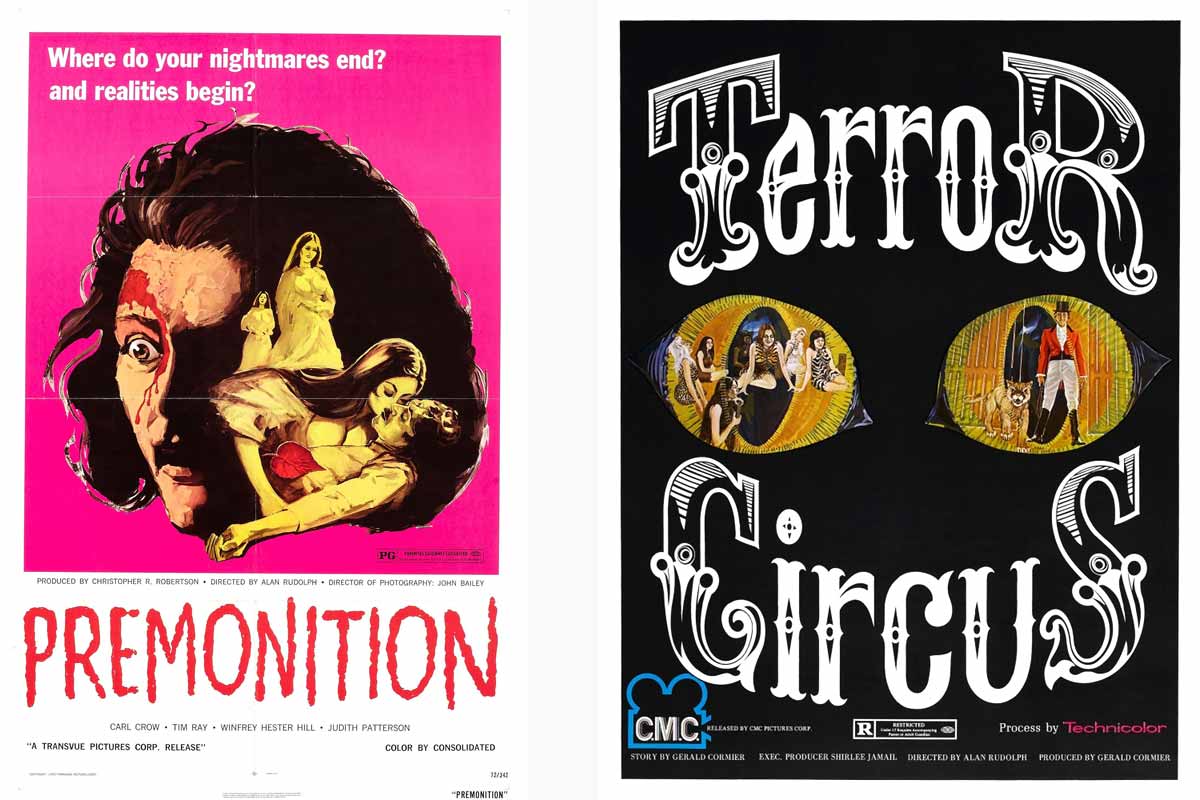 In a sense, perhaps leaving behind this inconvenient piece of personal data provided a subliminal inspiration for his 1978 follow-up, Remember My Name. Describing the film in an October 1977 L.A. Times news roundup as "a Mildred Pierce-y type movie with Hitchcock touches," the original screenplay depicts the odyssey of Emily (Geraldine Chaplin), a just-released prisoner who engages in initially mysterious harassment of construction worker Neil Curry (Anthony Perkins) and his wife Barbara (Berry Berenson). It is gradually revealed that Emily and Neil have a romantic history, and a secret that sent Emily to jail for 12 years. And while Neil has ostensibly moved on, and told no one in his current circle about her or their past, she is intent on reasserting her place in his life. Rudolph described to the Times that after getting little interest in his intended next project, "I sat down to write [this] and the whole thing just flowed out of me in four or five weeks," and the script went into active development so quickly he joked that it was, "a Polaroid picture." Production commenced shortly after the Times blurb, and wrapped in the beginning of December of 1977.
Entertainment reporters offered constant coverage on the progress of the film, due to its casting of Anthony Perkins and his wife Berry Berenson, working together for the first time, and the recruitment of blues pioneer Alberta Hunter to perform the song score. In a 2004 interview with David Noh for Film Journal International, Rudolph recalled, "It was just a great experience. We were casting for the lead role with Robert Altman and they thought we should have gotten some chiseled leading man because he was a construction worker. I said, No. This guy was an architect in New York, and came out West to start a new life, so he's starting at this level which wasn't his profession. Bob, of course, understood and Joyce, my wife, had seen Equus on Broadway and suggested Tony. I thought, My goodness, that's exactly right. He agreed, and I said, The way I work is we cast this together for your wife. Is there anybody you really want to work with, and he said, 'How about my real wife? She hasn't done that much, but I think she would be good, and has everything you've written for this character. She's a real person and kind of optimistic, and has a way of being supportive and just honest about things.' I met her and thought she was terrific." Hunter meanwhile, in 1957, had stepped away from a singing career that had put her on stages with Paul Robeson and Louis Armstrong, when her mother died, spending the next 20 years quietly working as a nurse in a Manhattan hospital. When she was forcibly retired by her employers, she had already been tentatively returning to singing, and resumed full-time performing in New York City. She was 83 when lured by Rudolph to write two new songs for the soundtrack, along with performing several of her classics; it was her first album of new material since 1962.
As if a story about opaque intentions and the past intruding on the present wasn't already hitting home with its creator, the theme was definitely enhanced through Perkins' involvement. Biographer Charles Winecoff, in his 1996 book Split Image: The Life of Anthony Perkins, detailed that he had separated with his longtime companion, actor/choreographer Grover Dale, in 1971, when both men entered conversion therapy with controversial psychoanalyst Mildred Newman. Despite objections from friends over Newman's practices, Perkins and Dale would go on to marry women after their sessions with her. Perkins met Berenson, a former model turned photographer, in 1972, after he had told the doctor she seemed like his feminine ideal, unaware Berensen herself had been a teenage fan of his, and eager to connect with him. They married in August 1973, as she was three months pregnant with their first child. Despite the questionable circumstances and gossip that hung over their union, they remained together until his death from AIDS-related pneumonia in September 1992, with family friend Dominick Dunne remarking, "It was a real sense of marriage between them. Whatever they had, it was wonderful. I mean, it was a real family."
Columbia Pictures picked up distribution rights for Remember My Name in early 1978, and seemed initially bullish on its release. The studio held a World Premiere at the Orpheum Theatre on Beale Street in Memphis, Tennessee, on October 6, 1978, in honor of city native Alberta Hunter, with most of the cast in person, Hunter performing live, and proceeds benefiting the landmark building's restoration. Submitted to the Paris and Miami Film Festivals, Geraldine Chaplin won Best Actress awards at both events. It played in competition at the Chicago International Film Festival a month later, and was nominated for Best Picture. However, the studio already began to show doubts about their faith in it. The Memphis premiere was undercut by opening the film the same day at another nearby Memphis theatre, the Paramount. Test engagements in Indianapolis, Columbus, Ft. Lauderdale, and Louisville, did not deliver returns deemed satisfying, and by November there was already talk of buyer's remorse. Soon after, it was announced that in the U.S., Columbia would hand over the film to publicist Mike Kaplan who would self-distribute it over the course of the following year. When it finally opened in Los Angeles during the Christmas holiday, critic Kevin Thomas exhorted, "Remember My Name is to be [recommended] to all who care about films, especially the ambitious small-scale American movies that so often have a difficult time reaching an appreciative audience…that [it's] now being distributed independently rather than by Columbia as originally intended [reflects] more upon the majors' inability to give these films the special handling they require than upon the quality of Rudolph's work itself."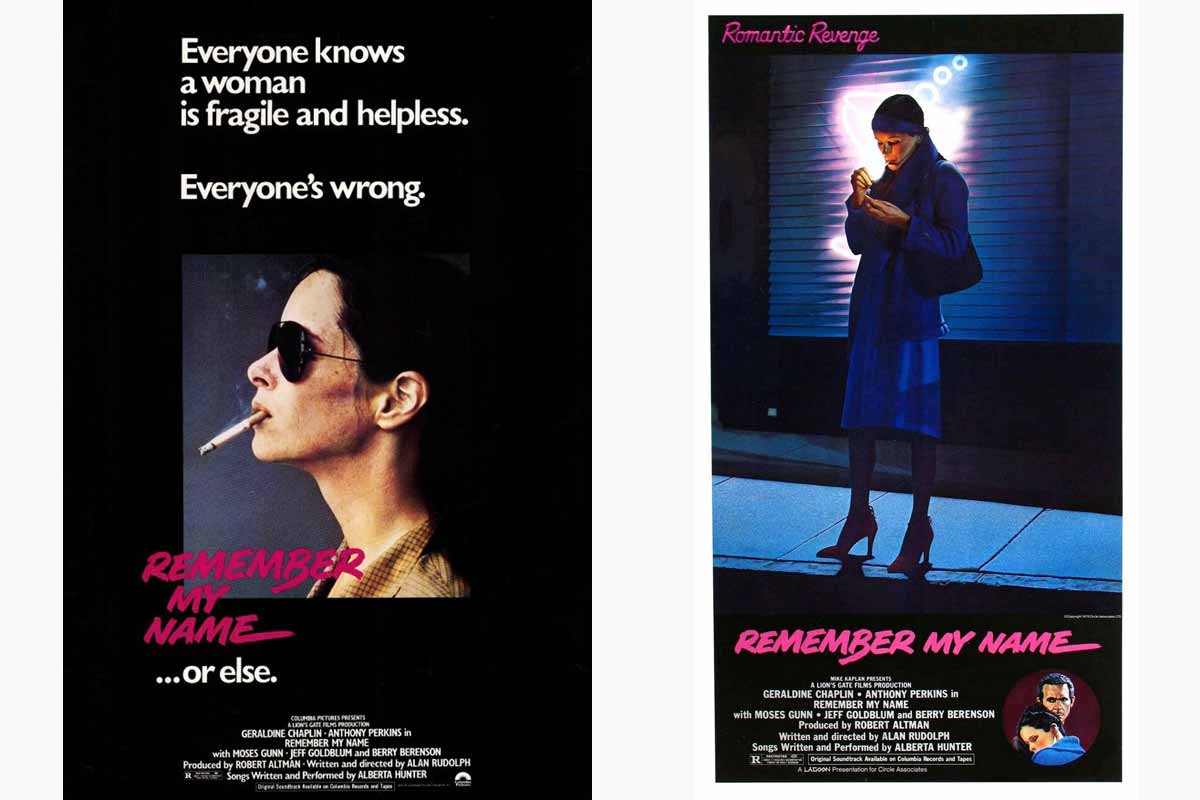 Remember My Name also inadvertently suffered from the early growing pains the studios experienced in their expansion into physical media. Columbia had begun releasing their movies to videocassette in 1979, following the successful forays by Andre Blay's Magnetic Video Corporation, with their selection of 20th Century-Fox titles, and Paramount. However, in the rush to release movies to tape, the studios learned that previous contracts made with music publishers and record companies for song rights only covered theatrical release and television broadcast, and new arrangements would have to be made to put existing films onto the format. This meant that while bonafide hits like Eyes of Laura Mars or The Deep would have these conflicts resolved quickly, less popular movies were simply left alone. Consequently, since Remember had been shot and released before home viewing was even considered a revenue stream, the Alberta Hunter songs were never cleared for the new medium, and because it had not fared well in theatrical release, Columbia never prioritized resolving the matter. In the years that followed, the contractual woes worsened with the death of Alberta Hunter, who did not leave behind a will, causing her publishing rights to go in limbo for a long time. Even today, despite both the studio and the record company being under the same corporate parent, Sony Pictures has not been able to come to terms with Sony Music for re-clearing Hunter's tracks, and while the individual songs can be found for licensed streaming on YouTube, the soundtrack album has never been reissued on LP or CD. Thus, the only means to see Remember have been through revival screenings, occasional cable TV airings, and unlicensed bootlegs or torrent files.
In the mid-80s, as he became an arthouse perennial through modest hits Choose Me and Trouble in Mind, he also became more willing to reconcile with the work he had not addressed in his wunderkind moments of 1977. He would tell writer Neil McGlone, "I was hooked and humbled by the whole experience [of making Premonition]; encouraged that I knew enough to make a film and depressed I didn't know what to put in it…A few years later (I forget exactly when), I got a call from an acquaintance working on [Terror Circus]. Did I want to reshoot the entire movie in a week? Seems after creating unusable footage, the director quit with crew and mostly amateur cast prepaid for five more days. I never read the script or saw the results, but it was another useful learning experience…"
Rudolph's subsequent films would further establish his company of collaborators and his slightly-dream-world approach to storytelling, even though most filmgoers of the time would more likely recognize him as being mistaken for Martin Scorsese in the opening credits of mentor Robert Altman's 1992 Hollywood satire The Player. ("No, but I know Harvey Keitel!") The aforementioned Shep Gordon would underwrite several projects, including the script he had worked on since Premonition but set aside to make Remember, an ensemble piece about expat American artists in '20s Paris, The Moderns. His biggest hit would be a film he did not write, and only took over directing after a week's shooting (much like his experience on Terror Circus), the 1991 mystery Mortal Thoughts starring then it-couple Bruce Willis and Demi Moore, grossing a modest $19 million. A grateful Willis subsequently self-financed another dream project of Rudolph's, an adaptation of Kurt Vonnegut's Breakfast of Champions. He would rarely receive any awards of his own, but would steer Jennifer Jason Leigh to acting nominations in the Golden Globes and the Independent Spirit Awards for Mrs. Parker and the Vicious Circle, and Julie Christie to an Academy Award nomination for Best Actress for Afterglow. While he stopped making films after his 2002 film The Secret Life of Dentists, starring another real-life couple, Campbell Scott and Hope Davis, to focus on painting, he resumed in 2017 with Ray Meets Helen, the final film credit for Sondra Locke, an actress often remembered for her collaborations with a longtime companion.
Rudolph has never forgotten his love of Remember. When interviewer David Noh brought it up, he replied with elation, "You've seen Remember My Name? That may be the best film I ever made. It's not available anywhere and it barely got released. A wonderful guy named Mike Kaplan released it and he would call me up and say, 'OK, this year we're gonna open in Philadelphia, and next year we get to San Francisco.' That was an important experience in my then new film life, and of course it got completely ignored and nobody really saw it. Its funny, when you look back and think, 'Who knows? If anybody had seen that movie and said some things about it, it might have changed me.' But I don't know if anything ever changes you—bodily fluids seek their own level. You get there one way or another, for better or worse."