America and France can't resist making jokes about each other's country and the low-hanging fruit ripe for pinching. "The Simpsons" torched the French as "cheese-eating surrender monkeys," while overseas it's been said the difference between Americans and yogurt is that after a certain amount of time, yogurt develops culture. But the only thing each country loves more than roasting each other is consuming each other's comedy resources. France has elevated Buster Keaton and Jerry Lewis to iconic status, while America has constantly pounced upon hit French-language comedies to remake them for domestic audiences.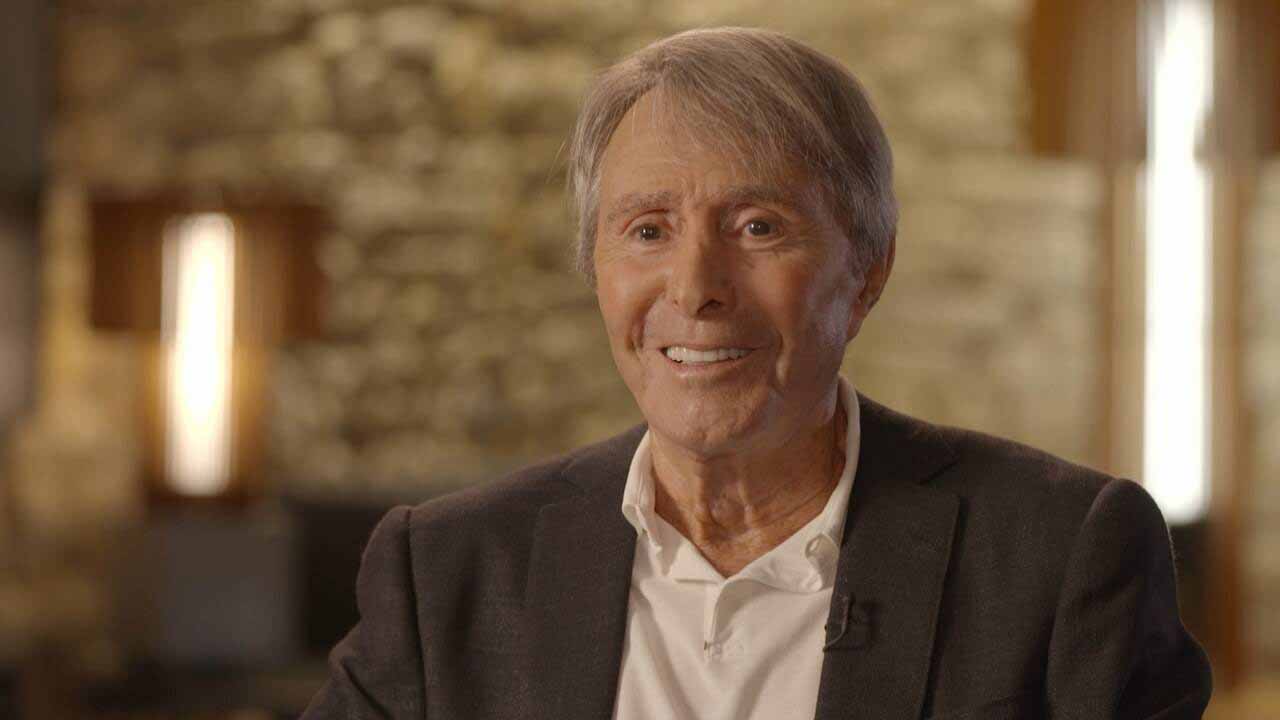 Francis Veber may not be a well-known name to most American movie lovers, but they have been watching movies that originated from him for generations. Between films he scripted for others, or wrote and directed himself, Veber has had eight projects remade into English-languge releases. On some occasions, he has written original material for American-backed projects. Beginning with his screenplay for Yves Robert's 1972 espionage spoof The Tall Blond Man with One Black Shoe, the first of his works to get distribution in the States, to the just-released remake of his own film The Valet that debuted on Hulu in May, he has effectively been a presence in American comedy for fifty years!
Veber first started getting stateside attention during the '70s with several films scripted by him playing the arthouse circuit. Besides Tall Blond Man, which spawned a sequel again directed by Yves Robert, he wrote the comedies A Pain in the Ass and The Pink Telephone for Edouard Molinaro, and Man in the Trunk for Georges Lautner, as well as the crime thrillers The Night Caller with Jean-Paul Belmondo and The French Detective with Lino Ventura. Veber's debut as a writer/director was The Toy in 1976, starring Tall Blond Man's lead actor Pierre Richard as the reluctant playmate to a spoiled affluent child. But it would be another film with director Molinaro in 1978 that would see his fortunes explode, when he joined a writing team to adapt the 1973 Jean Poiret play about gay parents attempting a heterosexual front, La Cage aux Folles. The farce became a worldwide smash and one of the highest-grossing foreign-language films released in America at the time, received three Academy Award nominations including Best Director and Best Adapted Screenplay, spawned a Broadway stage musical, a sequel both men returned to respectively write and direct, and a third film they were not involved with.  Off this momentum, Veber and Molinaro were recruited by MGM to contribute a segment to their 1980 sex comedy anthology Sunday Lovers, alongside Gene Wilder, Bryan Forbes, and Dino Risi.
It was shortly after the release of Sunday Lovers that Veber first saw his stories morphing into English, when Billy Wilder and his legendary co-writer I.A.L. Diamond reworked his screenplay for A Pain in the Ass into what became Wilder's swan song film, Buddy Buddy, with Jack Lemmon and Walter Matthau playing roles initially created for Jacques Brel and Lino Ventura. The remake was not received well, and reflecting on the experience, Veber said he'd had concerns about the script but didn't want to second guess one of his idols and thus let him be. Nonetheless, Veber's interest in American culture, and his experience writing a sequel to La Cage, inspired him to write his first screenplay set here, Partners, which would blend his recent trend of writing gay characters with elements of his crime thrillers. Producer Aaron Russo optioned the script, and it was rushed into production in 1981, to beat an impending DGA strike, with TV director James Burrows attached. Despite Veber's stated intention to present an upbeat portrait of West Hollywood gay life, his screenplay was reviewed harshly, and the film was little seen. The scorn didn't do much damage, as shortly after he wrote and directed two successful French-language comedies, La Chèvre and Les Comperes, both starring Pierre Richard and Gerard Depardieu, which were greeted positively in U.S. arthouses.
More importantly, American studios were eager to dive into Veber's resume for new projects. His debut film The Toy received a big-budget remake from director Richard Donner in 1982, with writer Carol Sobieski altering his story and Richard Pryor taking over Pierre Richard's character. While it was panned by critics, it became a big attraction in the Christmas season and has been a family favorite since. Then in 1985, director Stan Dragoti and Where's Poppa screenwriter Robert Klane created The Man with One Red Shoe from his first U.S. rave, with Tom Hanks stepping into Pierre Richard's mismatched footwear and an all-star cast including Lori Singer, Charles Durning, Carrie Fisher, and other familiar faces engaged in comic deceit. While not a hit in theatrical release, it became a staple of cable television airings. Veber's comedy reputation was now so strong that when he completed his third Richard/Depardieu pairing, Les Fugitifs, Disney quickly bought the film, and then enlisted him to direct it all over again with Nick Nolte and Martin Short, as Three Fugitives. While he was likely put off by having his original version unreleased in America, his remake became his first substantial American success as a director.
The '90s continued to provide cross-continental opportunities for the genial Gaul. La Chèvre was reworked by the writing team of Timothy Harris & Herschel Weingrod, responsible for Trading Places and Twins, into Pure Luck, with Australian director Nadia Tass, praised for her wry comedies Malcolm and Rikky & Pete, guiding Martin Short through more of the slapstick antics that drew audiences to Fugitives. Disney hired him to write an English remake of Gérard Lauzier's My Father the Hero, with its previous star Gerard Depardieu reprising his role and Katherine Heigl playing his daughter. Two of the greatest American comic minds, Mike Nichols & Elaine May, reunited to respectively direct and adapt La Cage aux Folles into The Birdcage in 1996; while only Jean Poiret was credited for his original play, several elements from the film Veber co-scripted were retained almost word-for-word and shot-for-shot. And two of America's favorite comic actors, Billy Crystal and Robin Williams, were recruited for a Les Comperes remake, 1997's Father's Day, with Ivan Reitman directing a screenplay adaptation by Parenthood writers Lowell Ganz & Babaloo Mandel.
But Veber didn't just sit at home collecting residuals. He would direct another English-language comedy in 1991, Out on a Limb aka Welcome to Buzzsaw with Matthew Broderick, which oddly enough was not written by him, but instead an original screenplay by Darkman writing team Daniel & Joshua Goldin intended for The Wizard director Todd Holland. He returned to French-language projects after with The Jaguar in 1996 with Jean Reno, and The Dinner Game in 1998 with Jacques Villeret, which in France became the second-highest grossing film released that year after Titanic. And he again delved into gay subject matter for his 2001 comedy The Closet with Daniel Auteuil and Gerard Depardieu. In both Dinner and Closet, his protagonists are named Francois Pignon, a name he first employed in La Chèvre, though there is never any suggestion the same person is in all these stories.
In the 2000s, Veber stories continue to provide fertile elements for Hollywood. In 2010, The Dinner Game was reimagined by Austin Powers trilogy director Jay Roach as Dinner for Schmucks, with David Guion & Michael Handelman's adaptation making major changes: in Veber's original, the characters never make it to the actual dinner, while in Roach's film the whole wild affair is depicted. And while the basic plot of a car park attendant hired to pose as the public boyfriend of a rich man's starlet mistress in his 2006 The Valet, is retained in the new film version released this year, writing team Bob Fisher & Rob Greenberg and cinematographer-turned-director Richard Wong add potent new layers to the story by casting Mexican comedian Eugenio Derbez in the title role and depicting racial and class divides between the East L.A. environment of Derbez and the showbiz world of co-star Samara Weaving that were not explored in the original. For once, you even get to hear a foreign language in a Veber remake, as at least 1/3 of the dialogue is conducted in Spanish!
Thus, in Francis Veber's five decades plus of writing and directing films, a wide spectrum of talent has eagerly sought out and put their own spins on his comic inventions, proving that whether it's sitting down to dinner and/or a movie, there's always great appreciation for a little French cooking.