Meme (mēm): an amusing or interesting item (such as a captioned picture or video) or genre of items that is spread widely online especially through social media. Source: Merriam-Webster dictionary.
It's naptime Baby Yoda meme and move over White Cat meme, the Pointing Rick Dalton just rode into town.  The trending meme uses a shot from ONCE UPON A TIME IN… HOLLYWOOD where Leonardo DiCaprio's character Rick Dalton, with beer and cigarette in hand, watches his guest-starring role in the TV series F.B.I.  In that particular pointing moment he is excitedly alerting Cliff Booth (Brad Pitt) that he is about to appear on screen.
What makes the meme even better is that in our old buddy Rick Dalton's time (1969) there was no internet to speak of, let alone memes.
What clever person started the Pointing Rick Dalton meme?  No one knows for sure, but general consensus is that @Kee_Bully19 on Twitter might have started the trend using the picture and this caption, "Me throughout watching The Invisible Man."
Below are a few of our favorite Pointing Rick Daltons.
The trendsetter: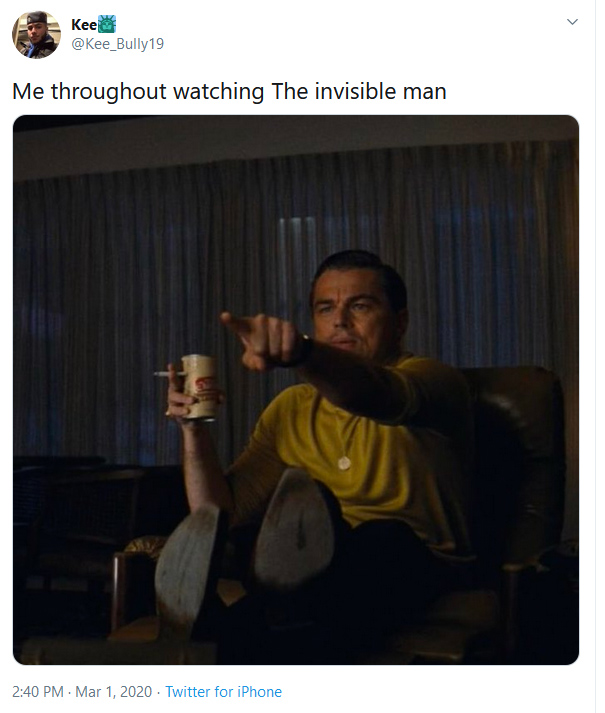 New Beverly proud: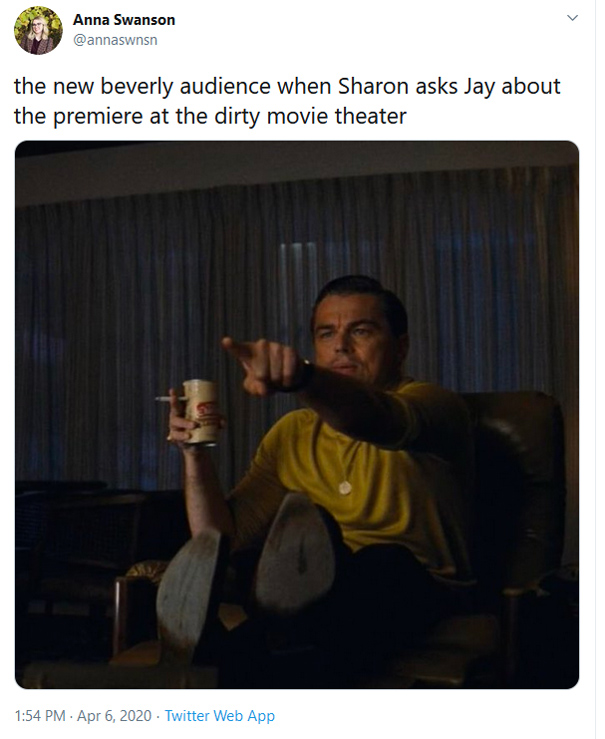 Vintage Los Angeles: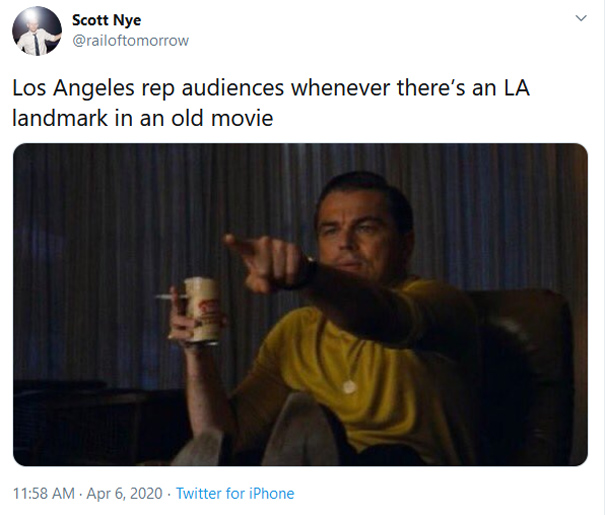 Movie & TV love: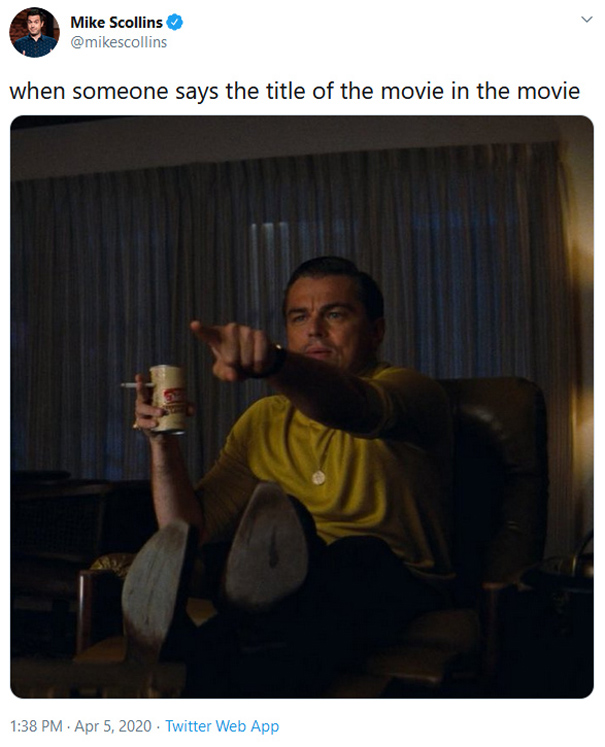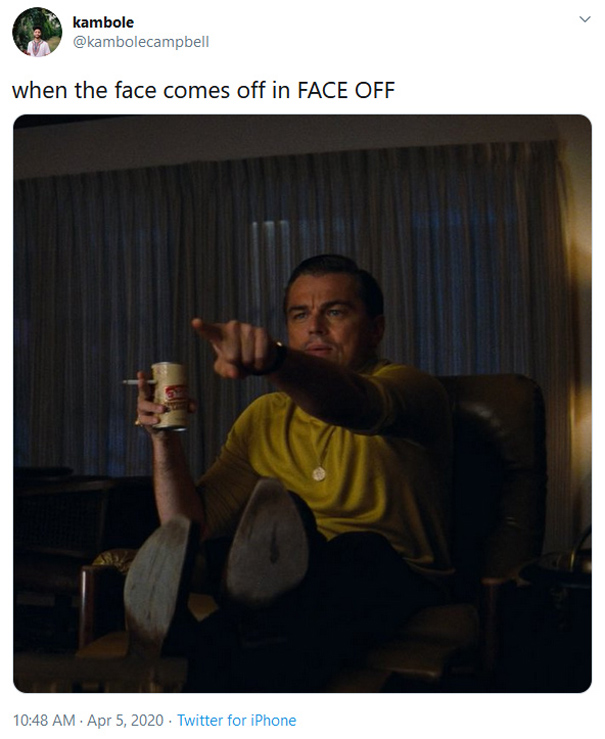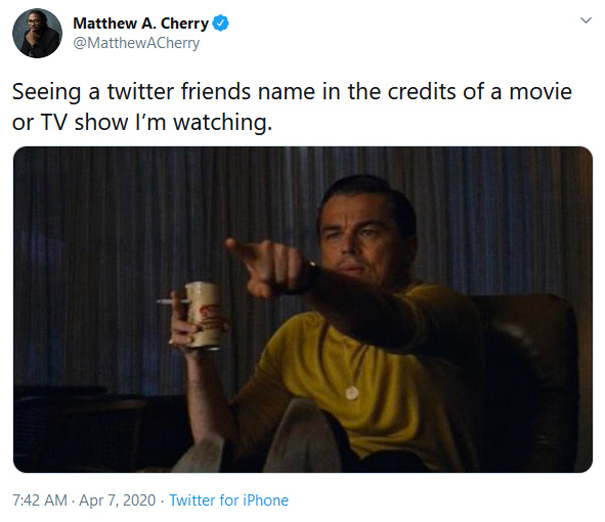 Matthew A. Cherry on fire: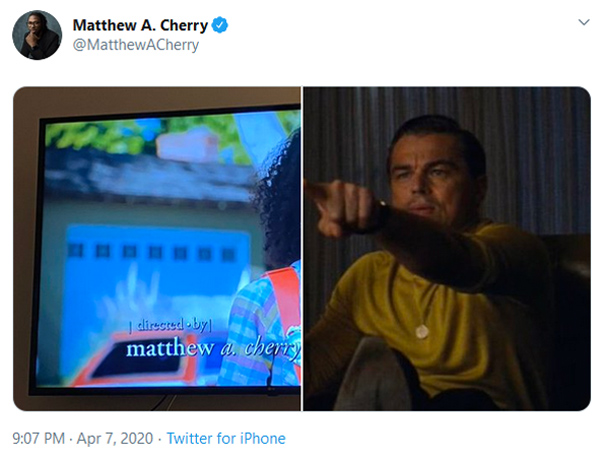 Dog owner wit: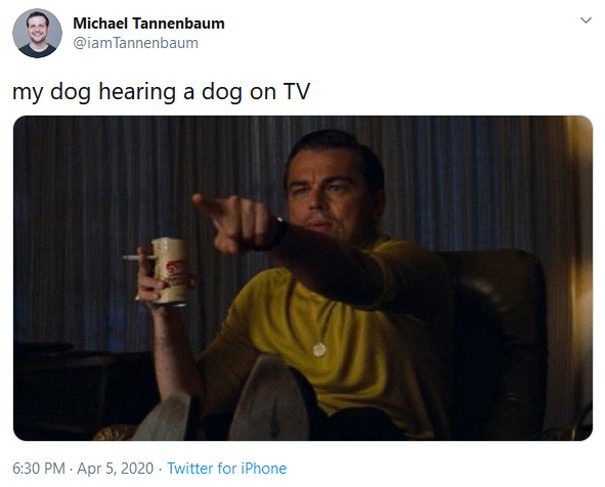 ONCE UPON A TIME IN HOLLYWOOD reference: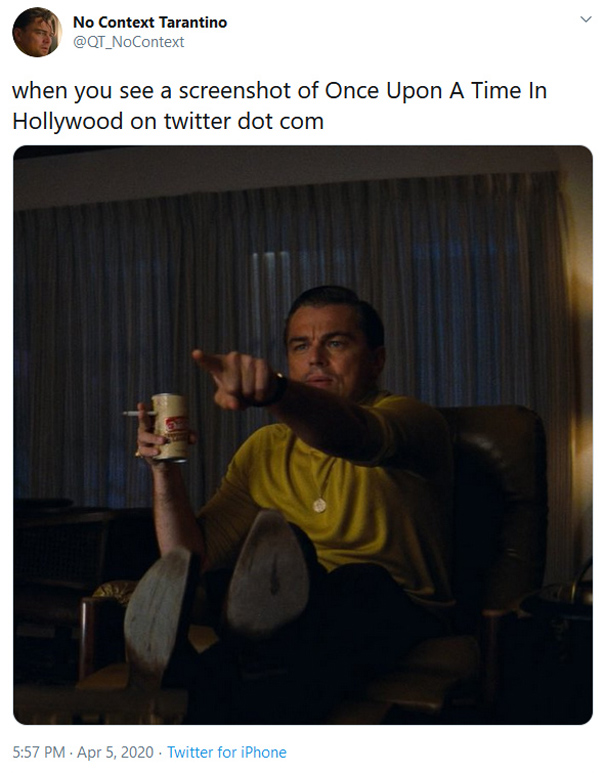 Physical Distancing: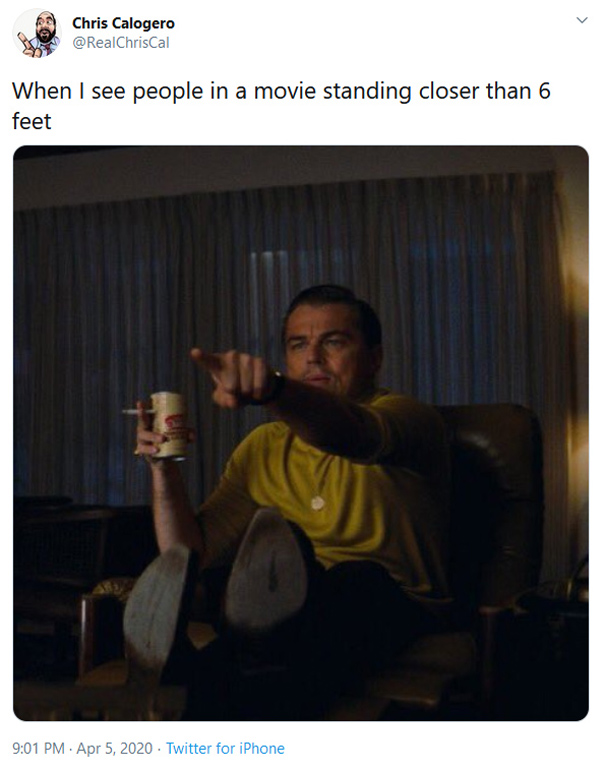 Even football fans throwing down (and Steelers fans, you are right, IT WAS A CATCH!)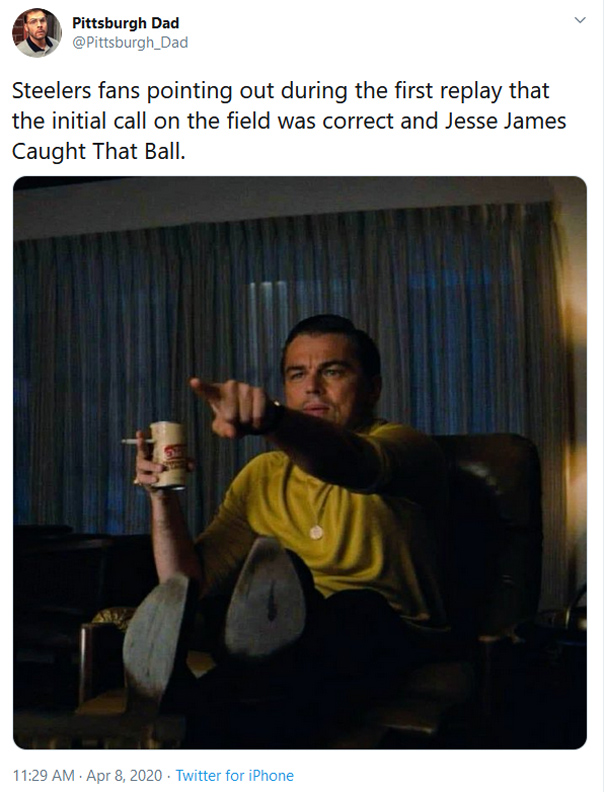 KILL BILL, yep, it is right there in the title: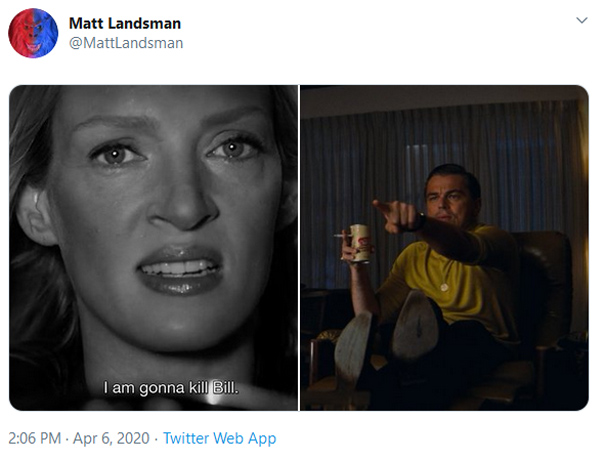 Where's the white cat?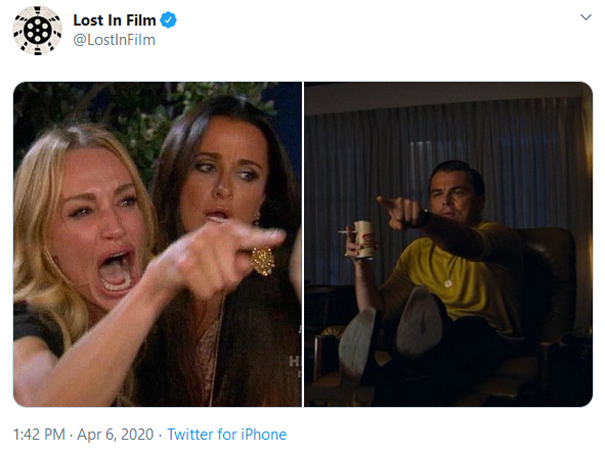 Found him: