Lola: You don't seem particularly interested in photography.
George: I'm not. I'm more interested in you. Besides, I don't think the guys who come here give a damn for the art of photography, do they?
Lola: I don't judge the customers. It's not my concern.
George: It's kind of degrading work, isn't it? Why do you do it?
Lola: To make my living… But I don't like this word, "degrading." After all, I don't know what you do, to make your living.
George: Me? Nothing, right now.
Lola: Then you don't run the risk of degrading yourself by working.
Amid the plethora of films released in 1969 that, in the year of 2019, received renewed attention because of their 50th anniversary, perhaps no other film was gifted a significant and unexpected elevation into the popular consciousness than Jacques Demy's sole American-made feature, Model Shop. The melancholy reverie about lives adrift in Los Angeles and an intersection which alters their directions was not a box-office success upon its first issue, and for decades seemed to stay unknown, even to Demy fans. Last year, it was frequently name-checked as a direct influence not only on the high-profile smash Once Upon a Time in Hollywood, but also upon the surprise hit rock documentary Echo in the Canyon, which featured generous clips from the film, partly due to its use of the band Spirit on its soundtrack and in the cast. At the New Beverly, Model Shop played in June and returned in October of 2019, will be playing again during this month of January 2020, and will likely be a welcome perennial for years to follow. As historian Thom Anderson observed in his visual essay Los Angeles Plays Itself, "Jacques Demy loved Los Angeles as only a tourist can, or maybe I should say, as only a French tourist can… if you live here, you have to be moved."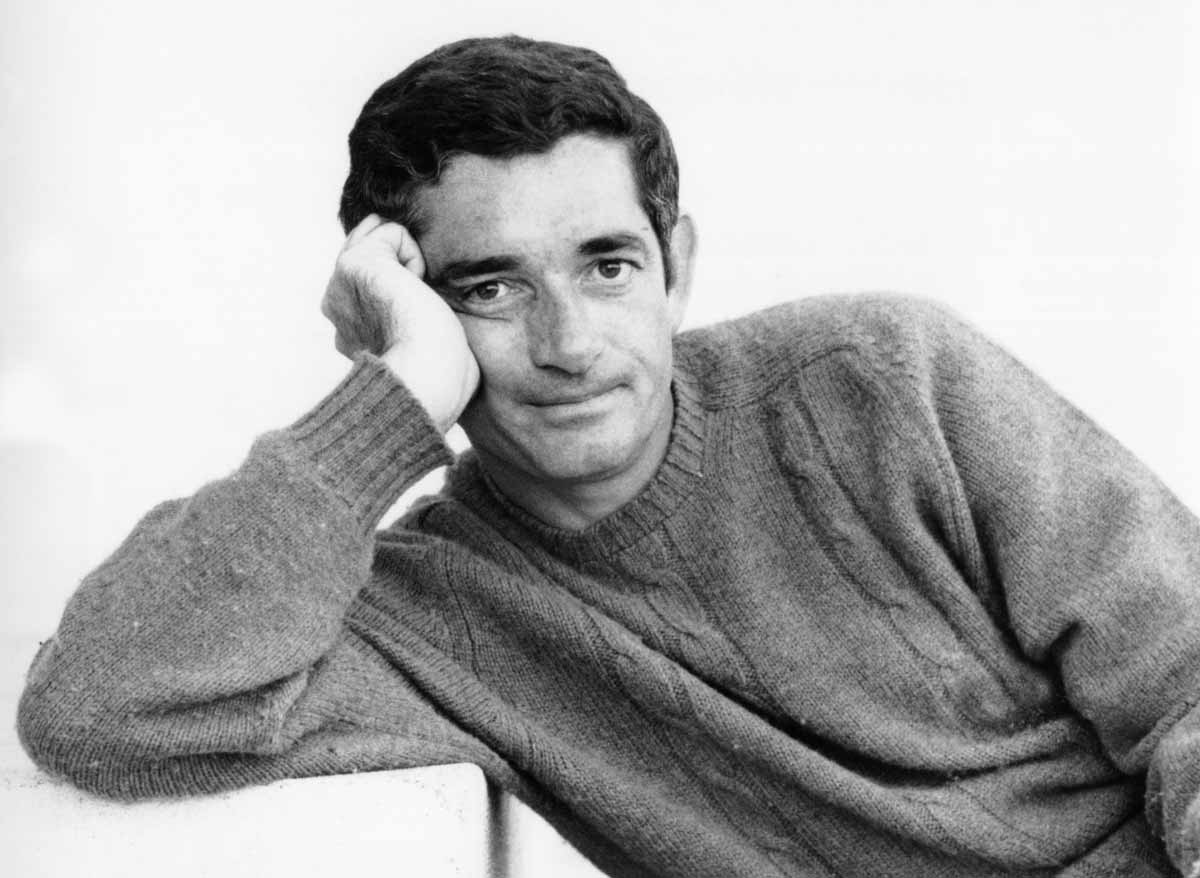 In the film, George Matthews (Gary Lockwood) is a frustrated artist, an architect. He doesn't know what he wants to do, only what he doesn't want to do; he's walked away from a lucrative assignment because he feels what he designs will mean nothing to those who commissioned it from him. He's got tangential artist ties, being able to borrow a large sum of money from Spirit's frontman Jay Ferguson (playing himself). He chases away Gloria (Alexandra Hay), the girl who's been trying to love him, into the arms of a much more affluent producer. And in his attempts to woo Lola (Anouk Aimee), the reluctant lingerie model he gets fixated on, who may love him as an abstract concept but hardly for serious, she lays out why she's taken a job that earns such disdain. He decides to help her at his own expense, but she ultimately leaves him behind. As these events unfold, his draft notice comes in, and at the finish, while he declares that he will begin again, that he can always try, he must contemplate that things will become more difficult from this point on.
Model Shop presents a poetic time capsule of L.A. at its late '60s crossroads. Where despite knowing one can get paid well to use a talent for utilitarian purposes, it feels wrong to do so. Where budding rock stars can believe making music will indeed pay the bills. And that earning income by posing for racy photographs is just a temporary state of being. Kim Morgan takes account of these details in her essay written for the first of those 2019 screenings, the feeling of untold stories and possibilities lurking behind old buildings and new hotspots, and of having plenty of words to describe what is not wanted, but feeling unable to verbalize what is. These concepts continue to exist in the Los Angeles of today, to be sure, but the sad difference is that we are less likely to believe they will resolve themselves positively.
And indeed, as Model Shop was winding down its already short theatrical run, a new young filmmaker fresh out of grad school was assembling her own similar project, which would also depict people adrift in Los Angeles who meet and make a substantial connection, and also enlist rock music personnel in its cast and story. The New Beverly would even later become part of its history. However, her story would take a much darker turn.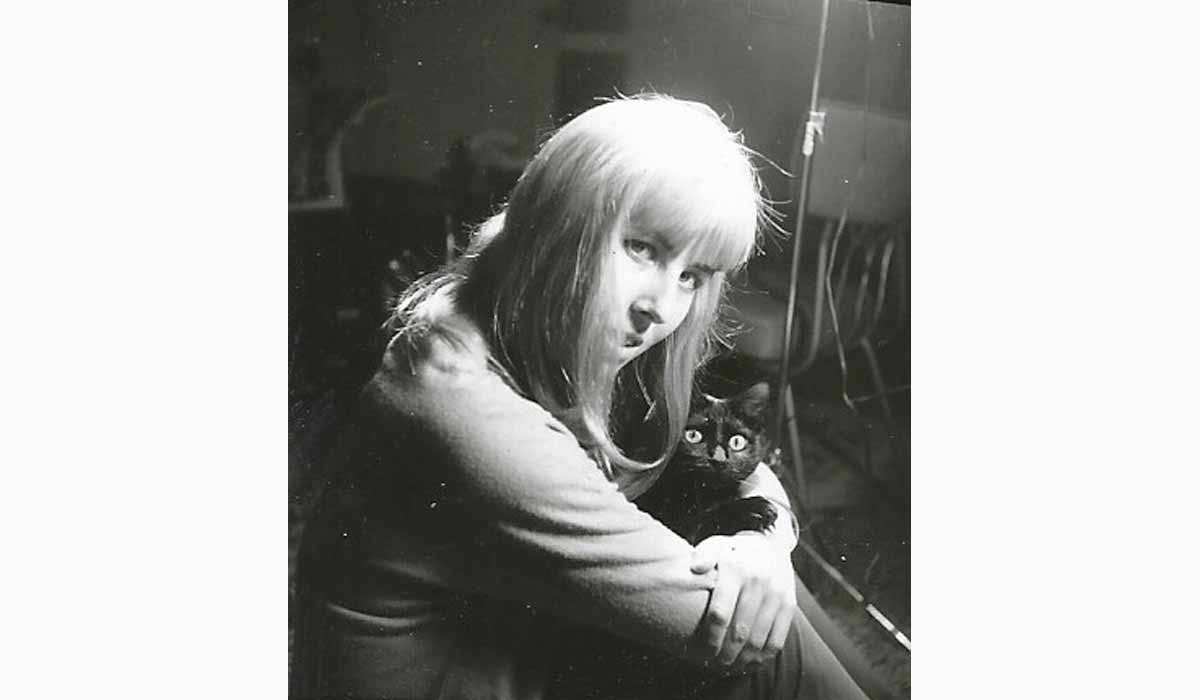 photo courtesy of Tom DeSimone
Christina Hornisher attended UCLA's film school in the mid-'60s, her classmates included The Doors members Jim Morrison and Ray Manzarek, Cisco Pike writer/director Bill W.L. Norton, cinematographer/documentarian Joan Churchill, and American Graffiti co-screeenwriter Gloria Katz. Her first student film, 4×8=16, which recently re-screened at the Hammer Museum's Billy Wilder Theater this past December, was enthusiastically championed by L.A. Times critic Kevin Thomas, who described it as "a whole hymn to the simple pleasures of life," and by the aforementioned Thom Anderson, who recommended it in a letter to his colleague Jonas Mekas. In the fall of 1969, with her UCLA classmate and then-husband Jean-Pierre Geuens as producer, she began production on her first feature film, Hollywood 90028.
Michelle: Do you like working for him?
Mark: He pays me in cash. He doesn't hassle me. (sarcasm) It's so refreshing to work for someone who really enjoys what he does.
Michelle: How long have you been doing these kind of films?
Mark: It's a couple years now. But that's the question I'm supposed to ask you.
Michelle: The answer isn't any kind of fun. Let's talk about something else.
In Hollywood 90028, Mark (Christopher Augustine), an aspiring photographer reduced to filming peep show loops, befriends Michelle (Jeanette Dilger), a sweet-natured model he meets during one of the shoots. Mark is frustrated at being unable to advance into proper photography jobs because of his adult film activity, while Michelle, a small-town girl already bereft of illusions about the promise of showbiz, works in adult modeling to earn her own income while subsisting as a girlfriend of convenience to an affluent and often-absent musician. Despite their chemistry, Michelle will not give up her arrangement with her better-heeled man. The equally crushing pressures of being trapped in a dead-end work situation, and loving a woman who will not see him as a serious mate, cause him to snap; as foretold in its opening Peeping Tom-esque prologue, Mark becomes an impulsive killer.
None of the principals have confirmed on record any direct influence from Model Shop upon Hollywood 90028, but there are many points of convergence that make this a viable concept. On the immediate level, both stories are about L.A. loners, discontent with the opportunities they've been offered, fixated on women working in some form of the skin trade. Like George and Lola after their initial meet in her workplace, the conversation that takes Mark and Michelle to a place of trust happens in a car. As Shop uses Spirit as pivotal players, 90028 casts Christopher Augustine, who had been the drummer for sunshine pop band Every Mother's Son and their largest hit "Come on Down to My Boat," in the lead, with his onetime collaborator Dick Glass as Jobal, his unsavory loop producer, and Jeannette Dilger, songwriter and future wife of Jefferson Starship member Pete Sears, as his love interest. And each film offers generous, extended captures of Los Angeles in transition. As an extra filip, let it be remembered that in Demy's previous film The Young Girls of Rochefort, an otherwise innocuous character is revealed to be a serial killer.
Strikingly, both films' participants brought real-life verisimilitude to their respective productions. While he remained married to filmmaker Agnes Varda from 1962 until his death, Demy openly identified as bisexual, and scholars have inferred from Varda's films Le Bonheur and The Gardens of Agnes that extramarital activity may have been frequent in their years together. Press reports during the making of Model Shop detailed that Anouk Aimee arrived ten days late to film her scenes, speculating that depression from a break-up was the reason for her absence; whether specifically true or not, the dignified woe on display in her performance still feels as if from experience. In tandem, Hornisher's life-long friend Tom DeSimone, later to become a reliable director of genre fare as The Concrete Jungle, had been steadily working in the gay porn field when she conceived 90028, though DeSimone has stated she did not directly base her screenplay on his experiences. And much like his character Mark, after the breakup of Every Mother's Son, Augustine was having trouble getting hired due to prejudice against EMS as a "pre-fab" pop band, telling historian Andrew Sandoval in 2007, "From July 1966 to May 1968 was a magical, fleeting time of my life that just blew by me and left me, and I'm sure hundreds of thousands of others, musicians and fans alike, with stories, dreams, ghosts, and loves."
When contemplating their respective places on the timeline of history, where the horrifying events of August 9, 1969 act as the fulcrum, Hornisher's film plays like a post-Manson reinvention of Demy's. Lola's occupation as a nude-for-snapshots model feels somewhat chaste compared to Michelle's glumly resigned sex actress; a heartbreaking monologue spoken underneath a bravura montage cut by "24" editor Leoncio Ortiz-Gil drives the point home. While many of Demy's locations have metamorphosed but stayed roughly the same, Hornisher sends her characters on a visit to Bunker Hill, where they openly remark that the classic homes and working class residents are going to be displaced for unaffordable new luxury housing and development, with Mark declaring, "Pretty soon, nothing in this city will be more than 30 years old." And most bleakly, George faces a future where he may have to break the law by draft dodging, or go to Vietnam and potentially be killed or kill another person, but Mark becomes a killer within the deceptively safe confines of Hollywood.
Though both movies were regarded as commercial failures, the post-release fates of each, and their helmers, continue to illustrate the stark divide between their time of origin, even though barely a year separated their creation. Demy and his family would return to Europe and continue to make acclaimed films as Donkey Skin, Lady Oscar, and A Room in Town, before his death at age 59 on October 27, 1990. Through repertory screenings, appreciations from other directors and programmers, and home video availability, Model Shop has now become regarded as a vital film of the late '60s. Hornisher, despite multiple attempts, would never direct another project again, and died at age 60 on April 29, 2003. And Hollywood 90028, after a brief release in 1974, and a briefer reissue in 1978 on the bottom half of drive-in programs under the title The Hollywood Hillside Strangler, would virtually disappear, with no U.S. home video release or cable television airings to follow. Its last known 35mm screening was at the New Beverly on November 22, 2005, under that alternate Strangler title. Happily, after years of effort from Bob Murawski, David Szulkin, and the late Sage Stallone at Grindhouse Releasing, 90028 will be restored from its original elements and receive a major resolicitation in 2020. 
It is not unusual to see a respectable studio picture inspire another, if not several, lower budgeted imitators or reinventions. It is rarer though to find an example from each end of the spectrum that overlap and complement each other as well as these outwardly conflicting recordings of a Los Angeles that was changing when the rest of the world did not initially notice. Model Shop is a sad song whose message is there's potential for good things after hard times, Hollywood 90028 is a murder ballad that says not anymore, and both are cinematic albums to revisit frequently.
Author's note: some material in this essay has been repurposed from a previous long-form profile of Christina Hornisher first published here in 2015, and anyone further interested in her history is encouraged to read it.