In 1947 Humphrey Bogart left Warner Brothers, the studio where he had long been under contract and formed Santana Productions, naming the company after his yacht. The first motion picture Santana produced was a film noir called Knock on Any Door (Nicholas Ray, 1949) starring Bogie and John Derek. Adapted from a novel by an African American author named Willard Motley, Mark Hellinger had originally been scheduled to produce the juvenile delinquent-tinged flick but Hellinger died unexpectedly. Bogart and Robert Lord created Santana Productions so the property could still get made.
Columbia Studios knew a great opportunity when they saw one and made a deal with Santana in 1948 to release each film they produced. This kind of "pick-up," much to the dismay of people like Jack Warner and other big studio heads, was getting more and more common in the film industry. These partnerships between independent production companies and smaller studios were starting to kick off big time in the late 1940s. Creative talent such as Ida Lupino, Gene Autry, William Castle, Burt Lancaster, James Cagney, and more established distribution agreements with larger "small" studio entities like Columbia and United Artists so that they were no longer beholden to Big Studios and their Rules and Regulations. Some of the most brave and creative filmmaking of the time came out of these smaller companies. Santana was, of course, part of this movement.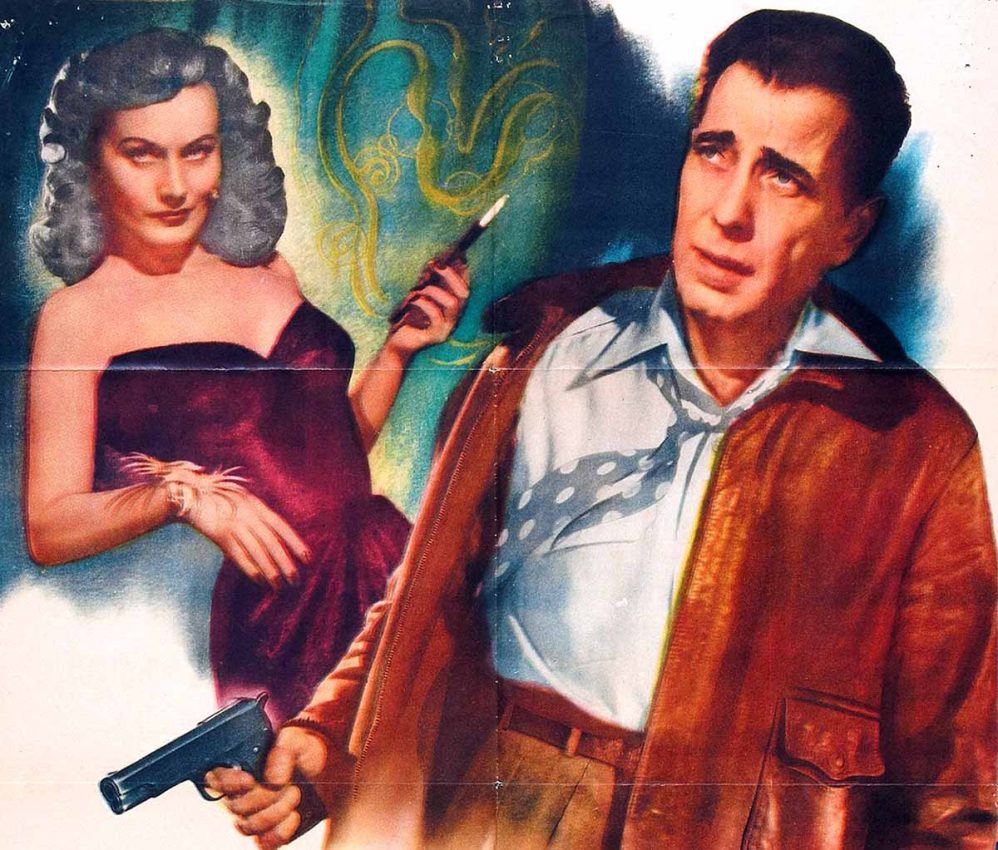 Today we throw out a term like "location shoot" without batting an eye. This was not the case in 1949. WWII had just ended and certain countries were still occupied by Allied Forces. The fact that any footage from Tokyo Joe was actually shot in Japan is of particular significance, since the formal end of the Occupation of Japan wasn't until April 1952. Bogart himself never traveled to Tokyo, forcing the crew to borrow US military doubles and dress them in Bogie's signature trench coat for certain scenes. Second unit director Arthur Black, cameramen Joseph Birac and Emil Oster, Jr. shot 40,000 feet of background film in and around Tokyo. They included Mount Fuji, Haneda airport and a few other locations. The most critical aspect of the shoot was that this was the first time an American company had been given permission to film in Japan since the war ended. Director Sam Fuller would film more extensively with House of Bamboo, but that wouldn't be until 1955.
Tokyo Joe (Stuart Heisler, 1949) was the second film in the Santana catalog. While it may not seem like much at first, its invocation of postwar existential isolation is present in the character of Joe Barrett (Humphrey Bogart). This film questions the necessity of war, nationalist sentiment and deeply examines who really suffers in a landscape where violence and patriotism are the going currency. Tokyo Joe displays a plethora of underhanded and corrupt characters, some who are supposed to be "good guys" and some who are supposed to be "bad guys." It makes a point to emphasize characters that feel it necessary to apologize and prostrate themselves in front of others who, for all intents and purposes, are their equals. This is a loaded work because it also deals with race and a war that, like every war, destroyed the lives of everyday people and their every day worlds.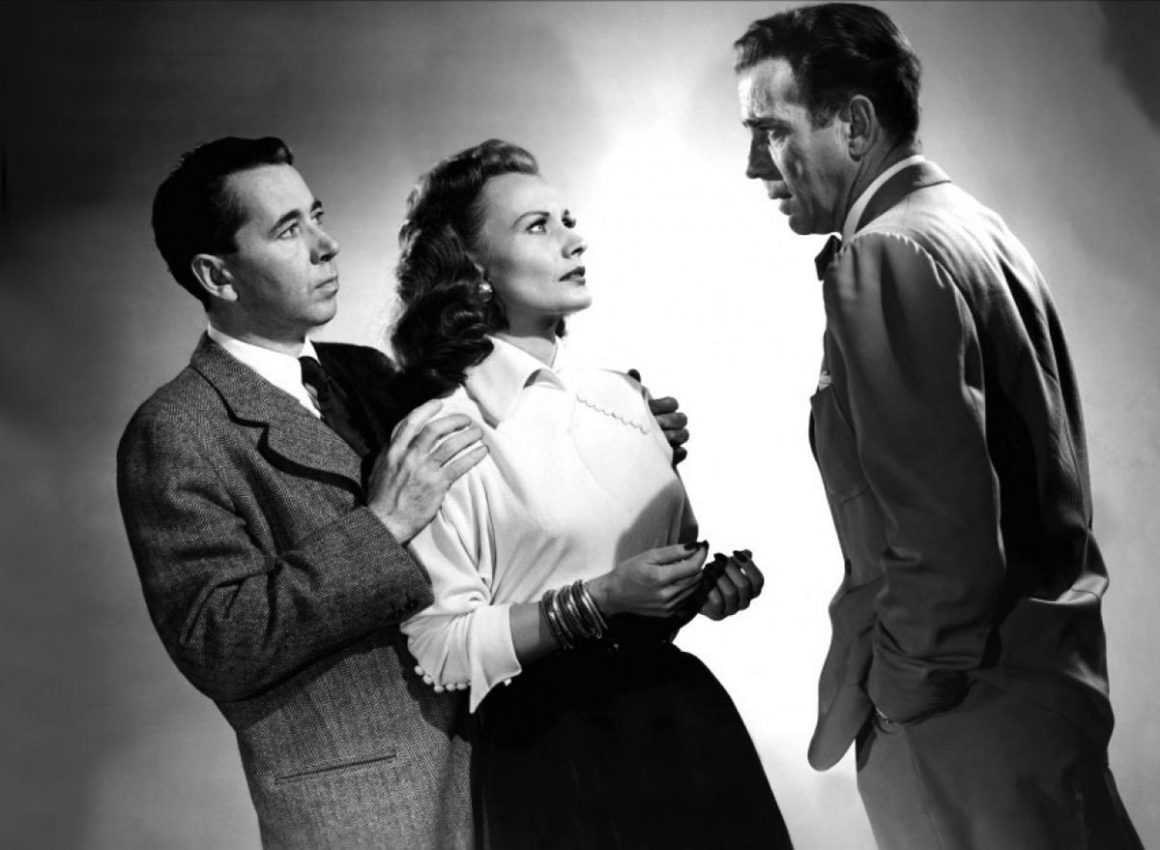 If Tokyo Joe has a distinctly Casablanca (Michael Curtiz, 1942) flavor, that is no accident. The two films fit together like WWII bookends or "before" and "after" explorations of a very specific American male type played by Humphrey Bogart. For those familiar with Rick Blaine, Bogart's character in Curtiz's Academy Award-winning film, Joe Barrett won't be too difficult to comprehend. Both characters have expatriate tendencies, run gambling joints outside of the US borders and have serious trouble with romantic commitment. There are, of course, key differences. Where Tokyo Joe is a postwar picture, Casablanca exists wholly within the duration of WWII, detailing Rick's shift from loner-rebel to US Patriot. This was, perhaps, an analogy to the political situation of the time, as the US moved from being an independent "hands-off" body to being involved in the war.
Compare the minutiae and character details of Joe Bennett and Rick Blaine's narrative arcs. What the bustling and lively Rick's Cafe Americaín is to Casablanca the barren and derelict Tokyo Joe's is to Tokyo Joe. The song that haunts Rick and serves as an aural character in Casablanca is "As Time Goes By," while the tune that Joe hears and is playing in various forms throughout Tokyo Joe is "These Foolish Things (Remind Me of You)." The romantic leads in each film correspond but are opposites, narratively. Ilsa (Ingmar Bergman) is of German descent, returning to Rick's life after having deserted him a few years earlier, as the war was ramping up. Joe finds that Trina (Florence Marly) is still alive after he has deserted her during the war.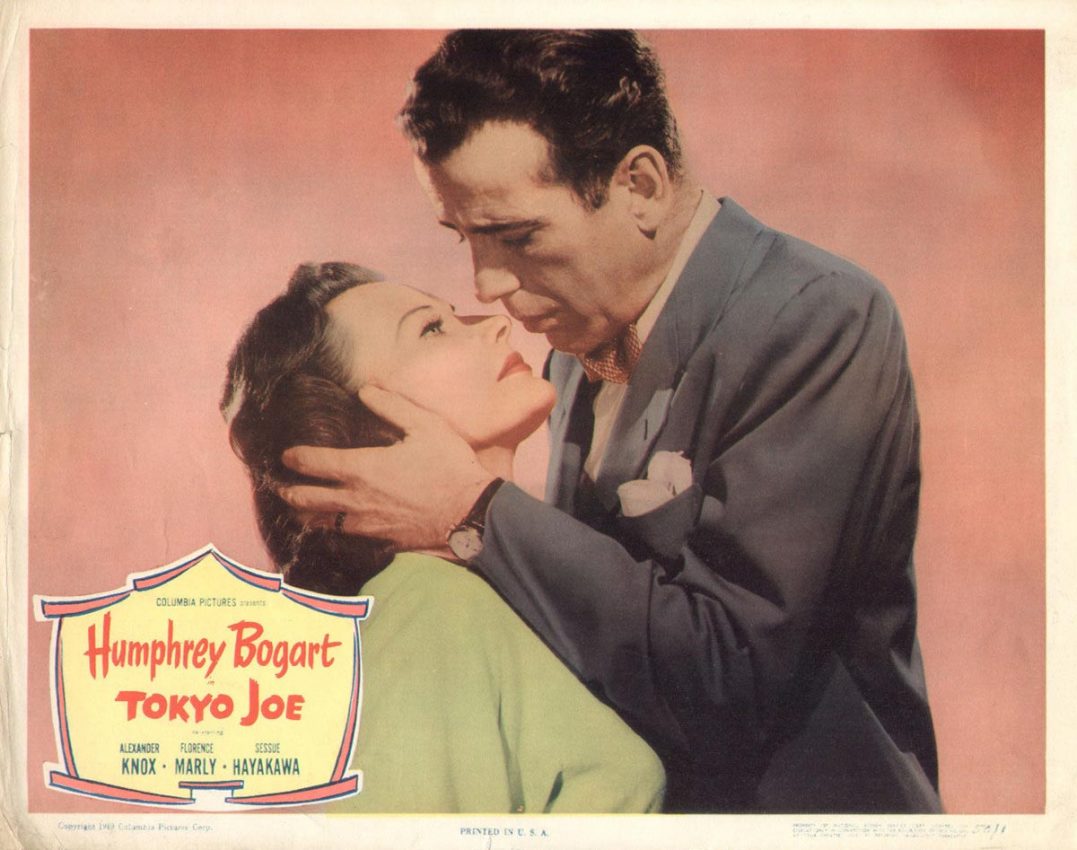 Tokyo Joe lies somewhere on the continuum of "what would happen if….?" and "Bizarro Casablanca." There are a variety of things within the plot that make this film the anti-Casablanca and in that way succeeds where Curtiz never could. It is most certainly a postwar film noir. When Joe returns to Japan after the war, he is rejected, lied to or manipulated by everyone he comes upon – the US military, his Japanese friends, even his wife (who has now divorced him and remarried). The business he was hoping to continue to run is, like much of postwar Japan, run down and somewhat neglected. This is due to the American Occupation, of course, a point that does not escape the film's critical eye. Joe has nowhere to go and no one to turn to and, as it turns out, the only way he sees to move "forward" is through disreputable means.
Stephen Folsom writes, "A poor man's existentialism responds to the difficulties of living honorably in an immoral or amoral world…[Film Noir] illustrates existential difficulties through the human drama of isolation, opaqueness and meaninglessness…most protagonists ultimately act in ways meant to preserve their integrity and dignity even as they despairingly concede the insurmountable obstacles of their world." This is Joe Barrett's lived experience in Tokyo Joe and it is also why this film is the darker and more chilling Casablanca. Things after the war aren't nice. They didn't turn out well for anyone and Tokyo Joe isn't shy about revealing that.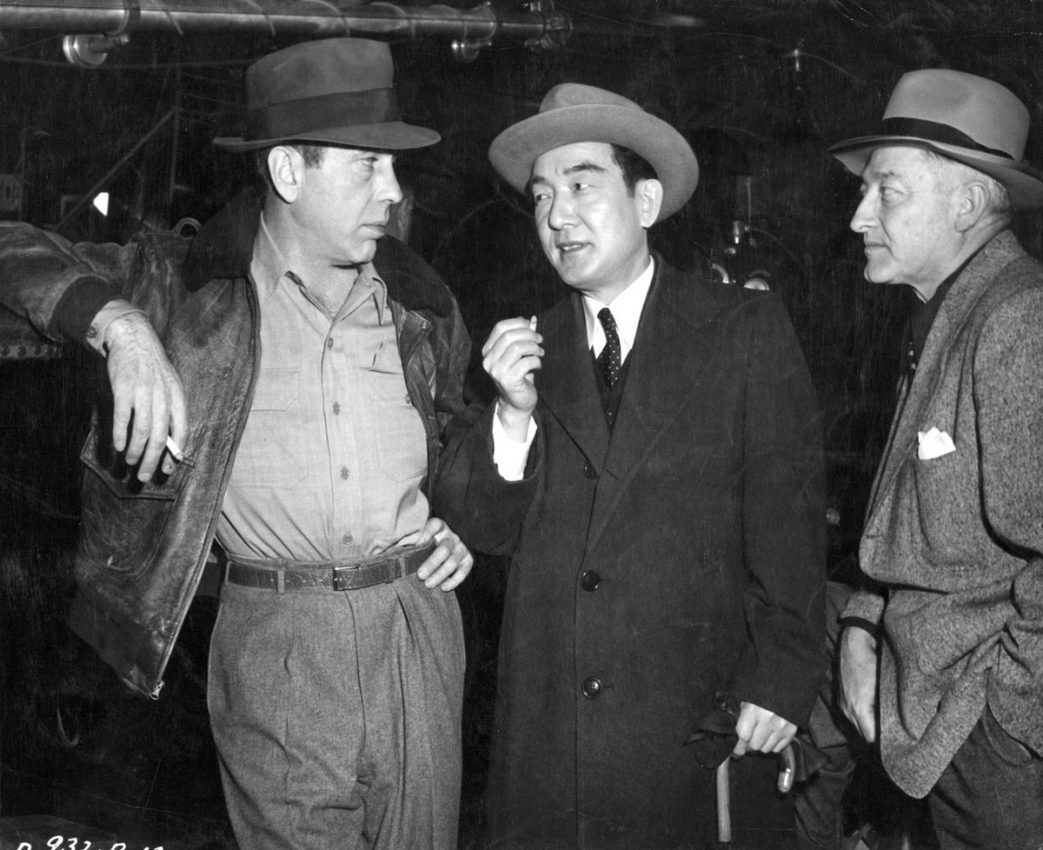 The film is not entirely unproblematic. While the military bureaucracy is most certainly not shown in a positive light and the film does its best to question (and even reject) Western bigotry on an administrative level, most of the Japanese characters are shown as untrustworthy and deceitful. These are qualities long associated with the Asian stereotype in film. Some characters are painted as deeply apologetic for the war (as though it was their fault), displaying a horrific level of colonial enslavement in their psychology. Others are dedicated to revenge and violence. The way that Tokyo Joe chooses to buy into those stereotypes certainly damages the film but that aspect becomes very complicated with its powerful choice of lead heavy: Sessue Hayakawa.
Casting legendary Super Star Japanese actor Sessue Hayakawa in Tokyo Joe was a big deal. Playing the part of Baron Kimura, this was Hayakawa's first American film since the 1920s, and Bogie begged him to do it. While most people recognize Hayakawa from his role as Colonel Saito in David Lean's Bridge on the River Kwai, he was a huge part of silent cinema. On par with performers like Charlie Chaplin, Douglas Fairbanks and Mary Pickford, he was regularly cast as either a villain or a heartthrob. The ladies looooooved him! A crucially important figure in Asian and Asian American cinema, Sessue Hayakawa was popular enough to establish his own production company in 1918, Haworth Pictures. He was very concerned about maintaining control of his own image and career in an industry that typecast him due to racial prejudice. One of the highest paid actors in Hollywood; Hayakawa left the country in 1921 after some bad business decisions. He returned in 1949 to be part of the Tokyo Joe cast. While many of his silent films are considered lost, Milestone Films released The Dragon Painter on disc and it's really worth checking out. Highly recommend.
This film is a rare opportunity to see Humphrey Bogart work with one of the top Japanese actors of all time, Sessue Hayakawa. It is a great noir that really investigates war, family and nationality. The film asks a lot of very important questions and allows the audience to really work with the great performances on the screen in order to answer them. Come see this in 35mm, the way it was meant to be seen!