For the final week of September, the New Beverly turns back the clock to 2007, when Quentin Tarantino's first Los Angeles Grindhouse Festival itself turned back the clock to the glory days of watching low-budget action, comedy, and horror offerings on the big screen with energetic audiences. We're bringing back seven nights of "greatest hits" from that festival, double features personally programmed by Tarantino, demonstrating the diversity the "grindhouse" sobriquet could offer.
Our opening night show on Sunday, September 24, commemorates "Brucesploitation," the martial arts subgenre that arose after the unexpected death of the iconic Bruce Lee, where enterprising producers set about to persuade fans of "the Baryshnikov of asskicking" that they had his rightful ascendant ready to crack wise and break bones. And the two films picked by Quentin to represent here deliver terrific fight action, even though their content otherwise plays kinda fast and loose with the Bruce.
The Real Bruce Lee offers both a taste of the original master in rarely seen footage, and a generous helping of one of his ersatz successors. In the first portion of the film, you'll see Bruce as a child actor, demonstrating his physical versatility in hard-to-see Hong Kong productions including Kid Cheung, where he appeared with his father Lee Hoi-chuen. Reenactments of pivotal moments from his worldwide fame are staged with one of his most-praised imitators, Ho Chung-tao aka Bruce Li, who received his own New Beverly salute in August 2016. In the second half of the film, another forceful acolyte, Dragon Lee, takes over, demonstrating his feats within a familiar framework of a student avenging his murdered school master, in a condensed presentation of the 1977 Korean-made saga The Last Fist of Fury, directed by Kim Shi-hyeon.
Producer Dick Randall, whose credits ranged from writing jokes for Milton Berle to producing '80s slasher favorites Pieces and Slaughter High, had a particular affinity for mining Bruce Lee's name and likeness. He would not only rework some elements of this project into other ones such as Bruce Lee Superdragon and Bruce, King of Kung Fu, he also backed many of the films featuring the similarly-named disciples – one of them, The Clones of Bruce Lee, had three at once: the aforementioned Dragon Lee, Bruce Le (Huang Kin-long), and Bruce Lai (Chang Yi-tao).
Credited director Jim Markovic built his reputation as an editor, preparing the U.S. edit of Dr. Butcher and cutting grindhouse gems Riot on 42nd St. and Death Promise, the latter film a major project of this film's other main producer, Serafim Karalexis. Karalexis was a Boston-based producer whose first company, United International Pictures (not to be confused with the European distributor formed by Universal and Paramount in the '80s), released one of the first big martial arts films in America, Duel of the Iron Fists, and the bloody Spanish western Cut-Throats Nine. Karalexis also produced films showcasing black martial artist Ron Van Clief, such as The Black Dragon, which was another presentation in the original 2007 Grindhouse Festival at New Beverly.
Our second feature is director Kwan Cheng-liang's 1978 crime drama Showdown at the Equator, and with a plot involving righteous fighters infiltrating a criminal gang, a cast featuring frequent Bruce Lee co-star Nora Miao and Lee contemporary Lieh Lo, and the elevation of another aspiring leading man in the presence of Bruce Liang (Leung Siu-lung), it is certainly spiritually plausible for it to carry the title Lee Lives Within, as we are presenting it here. But by the time you figure out this connection is a little strained, you won't care, as you'll be caught up in the intrigue of undercover cop Liang helping beleaguered restaurateur Miao and her father against criminal extortionists as he seeks a way to take down the big boss behind it all.
Showdown at the Equator received its curious Lee Lives Within retitling thanks to the gleefully shameless distributors L&T Films Corporation and their partner Ark Films. Much like the legendary Motion Picture Marketing of Marina Del Rey, the firm acquired older martial arts films and slapped on titles tied into popular films or TV shows of the day. Shaolin Tamo Buddhist Monk became Kung Fu Exorcist, Black Belt Karate became Bad Guys Wear Black, Lady Constables with Angela Mao and Chia Ling became Black Belt Angels, and we're still not sure what was hiding behind Encounter the Dragon, Kung Fu Fever, Fighting Convoy, or Drag-on Toker – the Kung Fu Smoker, but we would have happily gone in opening weekend to find out for ourselves!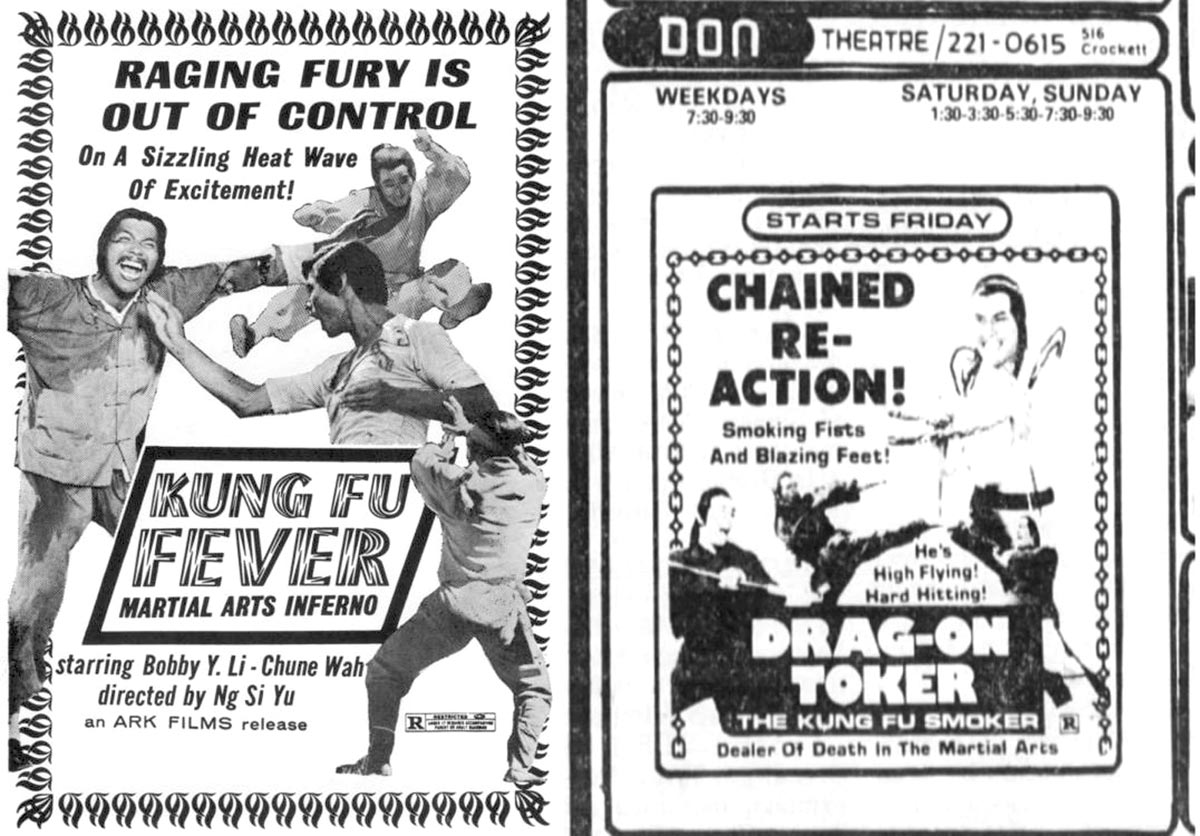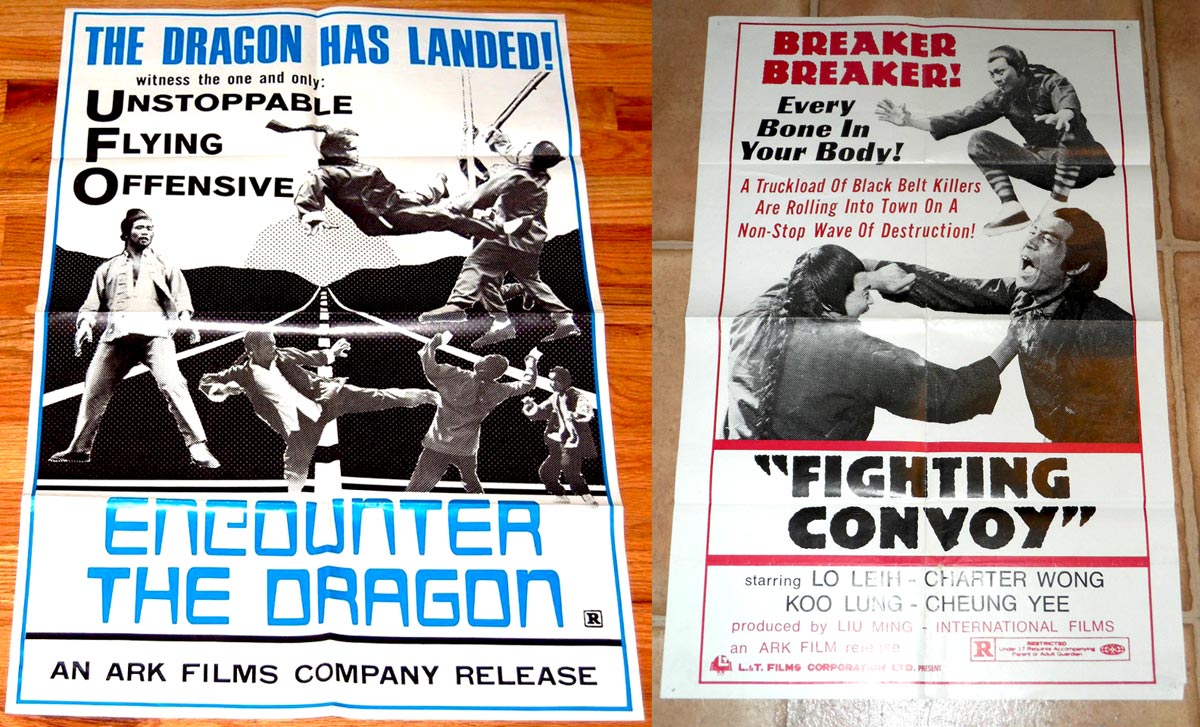 Showdown would get another release in the '80s under its proper name by Unifilm International Corporation, founded by Neva Friedenn, a former college professor and literary agent who co-wrote Supervan and The Toolbox Murders; her company would release almost 200 Hong Kong productions. She also served with Paul Maslak as a casting director on Corey Yuen's No Retreat, No Surrender, where they gav Jean-Claude van Damme an early major role, and the duo later formed a production company that made films with Don "The Dragon" Wilson and Cynthia Rothrock.
Star Nora Miao Ker-hsiu had been childhood friends with Bruce Lee, and they made three movies together. While they were never romantically involved, their friendship was close enough that in Fist of Fury (released in America as The Chinese Connection), she had her first onscreen kiss with him. "It was a real kiss…at the time everyone was very nervous. We were even fully prepared, as we kept spraying breath fresheners. We only needed two takes," she recalled in 2012. Miao would later move to Toronto to host a Chinese-language radio program while occasionally returning to Hong Kong for film work. While linked in gossip pages to other Chinese matinee idols, she herself has never married. Of her constant association with Lee, she said, "It's a connection that will never be separated from me. I don't know if it's good or bad, but it's part of my history that can't be changed."
While the film never reached the popularity of other Hong Kong imports, it did find one big fan in Ann Arbor, Michigan musician Kelly Jean Caldwell, who named her mid-noughties sunshine pop band Showdown at the Equator. They released two albums and opened for Bettie Seveert and Ted Leo & the Pharmacists before breaking up.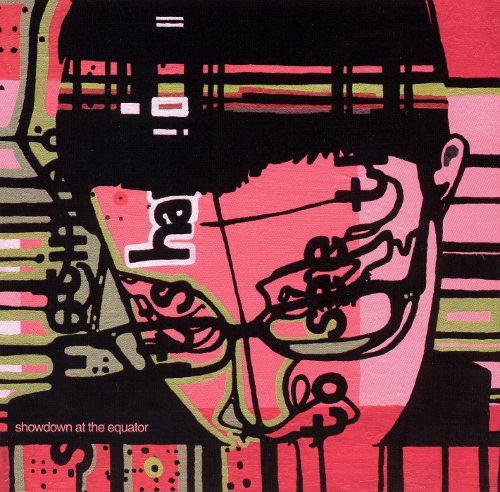 So, much like the classic Monty Python sketch, we've got a plethora of Bruces to punch, kick, and leap their way into your senses on a Sunday night, so come make the New Beverly your training ground for cinematic fitness!