When leading roles for Michael Parks became less frequent, he easily transitioned into a reliable and welcome supporting player. And in the '90s, a fresh crop of young filmmakers tapped into his strengths and cast him in roles that reminded audiences of the magnetism that had made him a headlining star. On August 23rd & 24th, we eagerly present two very-rarely-screened films from this period, which also effectively serve as Parks' passing of the torch to a pair of equally magnetic women in their earliest showcase roles, before they too became box office draws afterward. Since these performers are also playing very troubled characters, if you'll pardon the pun, let's call this the "Parks and Dislocation" double feature.
In Wicked from 1998, the Christianson family are one of many living in a posh gated community, possessing the outward appearances of stability while ugly secrets pulse within the walls. And 14-year-old daughter Ellie (Julia Stiles) has been both a witness, in regarding her father Ben's (William R. Moses) job absences and her mother Karen's (Chelsea Field) brazen affair with a vain neighbor (Patrick Muldoon), and a catalyst, lashing out impulsively at home and in school. When Karen is found murdered, Ellie swiftly takes to wearing her mother's clothes and ascending to her place as the woman of the house, with a particular emphasis on the master bedroom. Sardonic Detective Boland (Parks) investigates, but he may get sidetracked by the parade of icky revelations to be found among the HOA.
Director Michael Steinberg had first drawn attention for his shared credit with Neal Jimenez on the 1992 paraplegia dramedy The Waterdance with Eric Stoltz. The New Beverly played host to him in April 2015 for a screening of his first solo feature, Bodies, Rest & Motion from 1993, starring Stoltz, Bridget Fonda, and Tim Roth, with the 1994 round-robin comedy Sleep With Me, which he produced and co-wrote. Steinberg described the film, then called The Second Wife, in 1997 to Filmmaker magazine as, "[A] heightened melodrama grounded in fundamental psychological reality."
Julia Stiles had already appeared on the kids' series "Ghostwriter" and in The Devil's Own with Harrison Ford and Brad Pitt when she was cast as teen chaos agent Ellie. Steinberg recalled, "[Out] of the blue I get a fax from Julia, whom I had never met and never heard of. She wrote me an interesting letter on her take on the character, and I thought, no way this girl is 15. I called her right away. I thought, if this girl can act, she's going to be the bomb…by the end, I thought, this is it; we have the actress." Stiles was equally bullish on the role, remarking at the time, "It's a fantastic character…I want to do more parts like that. I constantly want to shock people," and upon revisiting the experience in a recent interview, she said, "[It] was pretty exciting…it was like this fun project I got to work on, and then I went back to high school and life was pretty much the same."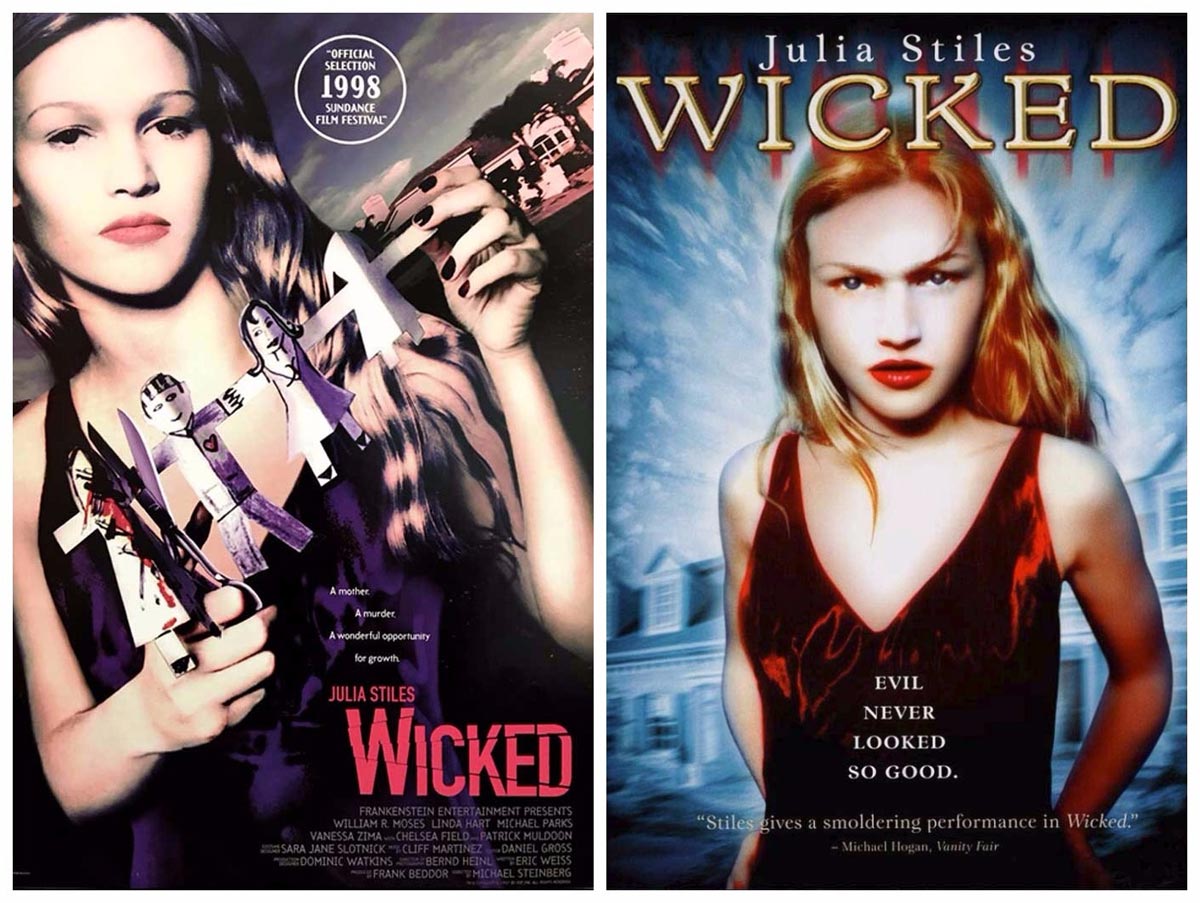 When the film premiered at Sundance in 1998, it was met with enthusiasm. Variety's Glenn Lovell called it, "a stylish, dandy nail biter," and had high praise both for Stiles and for Parks, suggesting his character "works a crime scene the way Tom Jones works a Vegas lounge." It was initially picked up by Paramount for an arthouse release, but the deal fell apart after the producer had disputes with both the studio and with Steinberg. Outside of some festival play, it was not widely available to see until its DVD release in 2001.
Seth (Henry Thomas), a quiet forlorn boy, makes the acquaintance of the more-agressive Marcy (Robin Tunney) when both attempt to shoplift a local store in their small New York town. Marcy has lived with Tourette's Syndrome, leaving her prone to repetitive screeching outbursts and spasms, while Seth has been beaten for years by his father. She convinces him to drive her to Toronto on a quest for a rare toy, a fixation driven by her condition. They offer solace and support to each other, and an interlude with a lonesome road-assistance driver (Parks) suggests the kind of life they aspire to have. But Marcy's untreated status has already caused havoc for the couple, and love may not be enough to keep them safe. Like the waterfall that separates New York and Canada, Seth discovers Marcy is a beautiful sight fueled by churning, damaging forces, in 1997's Niagara, Niagara.
Niagara, Niagara was an original script by playwright Matthew Weiss, who later wrote early drafts for a Martin Scorsese & Mick Jagger project, The Long Play, which ultimately evolved into their HBO series "Vinyl." The story caught the attention of producer/director Bob Gosse, who co-founded the influential production company The Shooting Gallery, responsible for Sling Blade, The Minus Man, and You Can Count on Me. "It fascinated me because of the woman's role of Marcy. Not only the fact that she had this disorder but that she was a really great, rich, funny, smart, decisive female character, and I hadn't read a script in awhile that had such a strong female lead…once I got an understanding of what the disorder was, this complete uninhibited release of energy, then I really got excited about the script and decided to pursue it as a film," he told Indiewire in 1998. The Shooting Gallery would shut down in 2001, but Gosse has continued to make films, most recently producing Escapes director Michael Almereyda's Tonight at Noon.
Robin Tunney had just filmed The Craft when Gosse initially chose her for the lead role, and she credited the now-beloved horror film for getting her the job. "It made the people who financed this movie want to hire me…There's this thing about trust that lent to Niagara, because on certain takes I really went for it [but] there was nothing subtle about it or something you could relate it to in your own life. Oh, my three best friends are hanging from the ceiling and killed my parents. How did I feel the last time that happened? But it lent itself to Niagara, because I went for it with Andy (Fleming), and it totally worked." Her Niagara performance won her a Best Actress award at the 1997 Venice Film Festival. It also led to a nine-year marriage with Gosse, which ended amicably in 2006.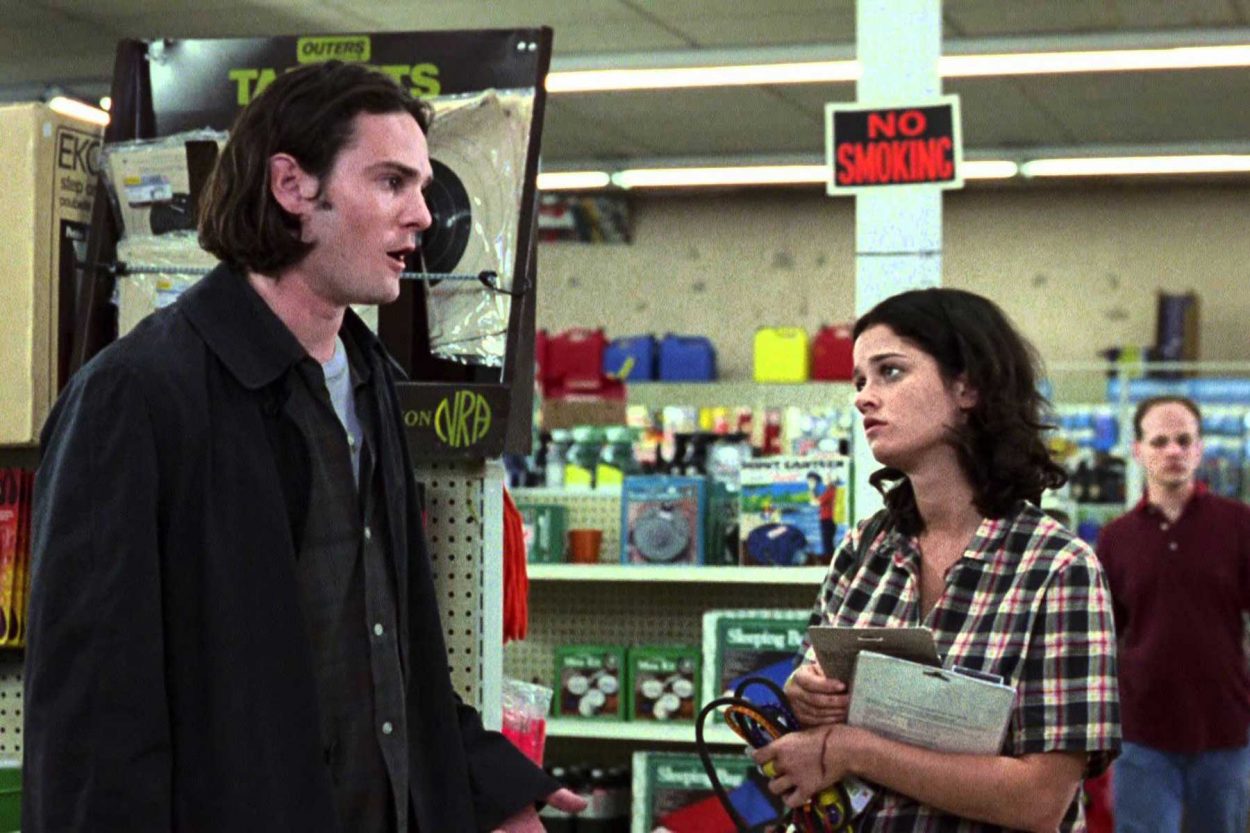 As many aspects of the story have a similar feel to Wild Seed, Parks' role as a potential mentor to the couple is particularly poignant. Tunney and Parks would share the screen again that same year in the existential drama Julian Po starring Christian Slater. Other '90s indie film stars you'll spot in small roles are The Faculty's Shawn Hatosy as a taunting punk and Clea DuVall as a cashier, and Kevin Smith regular Dwight Ewell as a disinterested toy store manager.
Again, neither of these films have had theatrical exposure in over a decade, so come watch two radiant performers of a generation as they receive extra elevation from cherished veteran Michael Parks in this night of '90s discoveries at the New Beverly.