Sal Mineo has a face you want to kiss.
His large eyes, eternally youthful features, and affable, approachable body language made him instantly empathetic, like the warm, smiling parent-friendly boyfriend you always fantasized about as an elementary school student. His boyish good looks, on the surface, communicated that he might be a sterile teeny-bopper icon (which, incidentally, he might have been), but his gentle eyes and vulnerable demeanor suggested a soulful and relatable human being. He didn't put up any barriers, and made no attempts to remain aloof or "cool." With Mineo, what we saw was what we got. And we saw a good deal of talent.
In life, Mineo was approachable, open, and could even be refreshingly crass from time to time (he often referred to himself as a "wop"). In interviews, he always seemed relaxed and genial. This stands counter to a lot of his more famous screen roles, wherein he frequently portrayed guarded or cagey characters. His most famous role, that of John "Plato" Crawford in Nicholas Ray's Rebel Without a Cause, depicted him as a put-upon and abused young man who not-to-secretly longed for Jim Stark (James Dean) to be an ersatz father figure and/or teen lover. In that film, Plato meets a tragic end.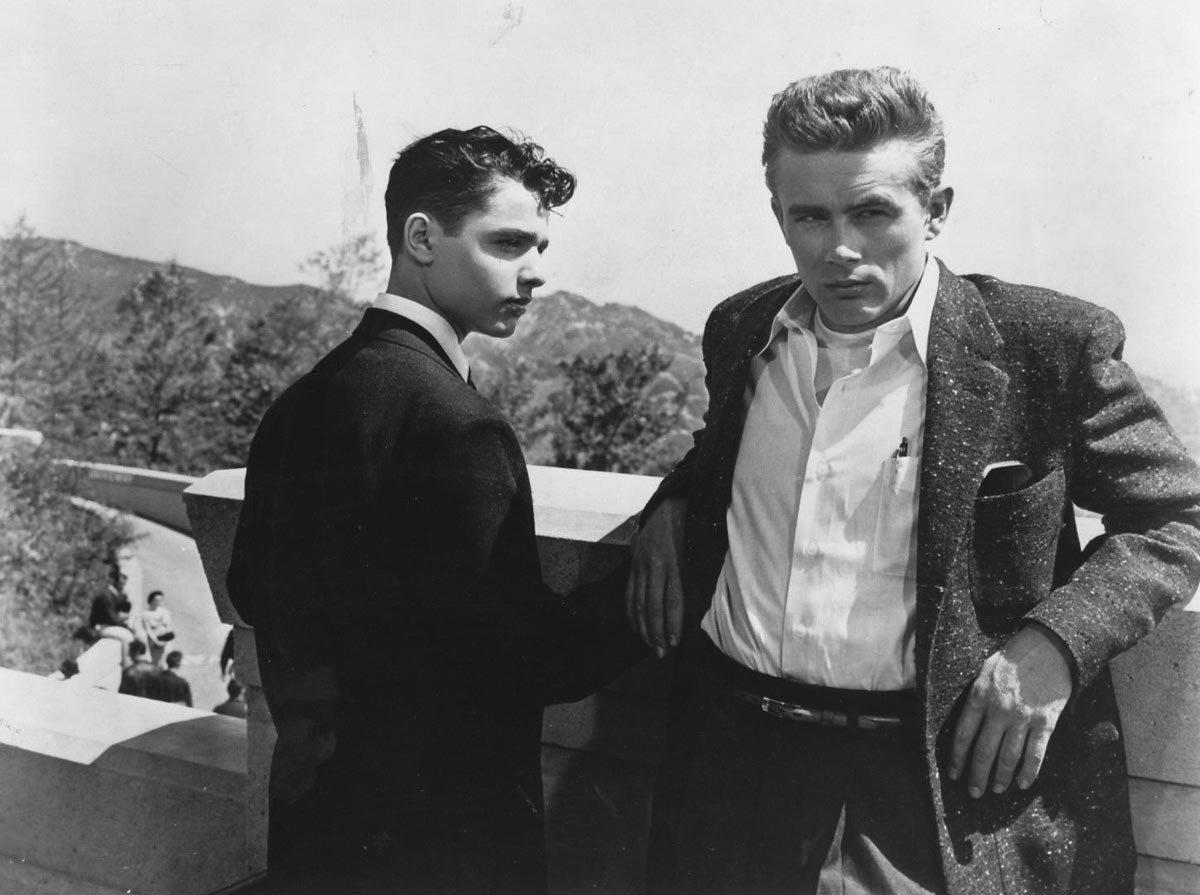 As a youth, I had incorrectly inferred from the strength of that performance alone that Mineo was very much like Plato: Eternally worried, uncomfortable in his own skin, distressed at having to remain in the closet. At the time, I knew little about Mineo's life, but I did know that he was not a heterosexual, that he had trouble getting work at the end of his career, and that he was unexpectedly murdered in an alleyway in the 1970s. These tragic details vaguely trace a dark narrative that many queer audiences have latched onto. Plato – and, by incorrect assertion, Mineo – lives in the closet, found a brief and calming respite in the arms of a man who might offer him romantic salvation, but who dies swiftly, sacrificed as a queer martyr.
Plato launched Mineo into the realm of gay icon, and, to this day, Mineo is admired as a symbol for gay actors struggling in a closeted world. Yes, Mineo was closeted for much of the 1950s. By the time he was giving interviews in the 1970s, however, he was openly talking about his bisexuality, and was even noted by interviewer Boze Hadleigh (in his book Conversations with My Elders) as drooling over the hunky Michael York in Cabaret.
Mineo was, counter to his tragic image, a robust and unguarded man who, by the 1970s, was an out-and-proud working stage actor who was just as frustrated by his inability to land Hollywood roles as any of his fans. He postulated that the reason he was unable to find work may have been his Italian-ness. He felt that the types of actors that were being cast were becoming increasingly WASP-y, and his dark hair, large dark eyes, and Italian name – his full first name is Salvatore – were simply on the outs. His "ethnic" qualities kept him in the realm of the supporting player. Mineo produced and directed the acclaimed and controversial play Fortune and Men's Eyes, about homosexuality in prison, at the Coronet Theatre in Los Angeles, with Don Johnson in the lead role. But Mineo's sexuality, as far as I have been able to surmise, may have only partly impacted his popularity. He was more likely the victim of changing trends and a competitive marketplace. To quote Emilio Estevez, "I didn't stop working on purpose."
In the Hadleigh interview, Mineo saw himself as being in an aggravating limbo at the end of his career. "I'm sick of waiting" he said. He felt that Hollywood casting agents only ever saw him as "best buddy to the lead," (mostly thanks to Plato) and felt that, as he got older, casting agents may be able to see him again. Ironically, his most famous role cast him eternally in the shadow of the more mythic James Dean. Mineo posited that, were it not for his boyish face ("I had this baby face that made me look like a wheat-flour dumpling or something") that he might have been able to play Jim Stark.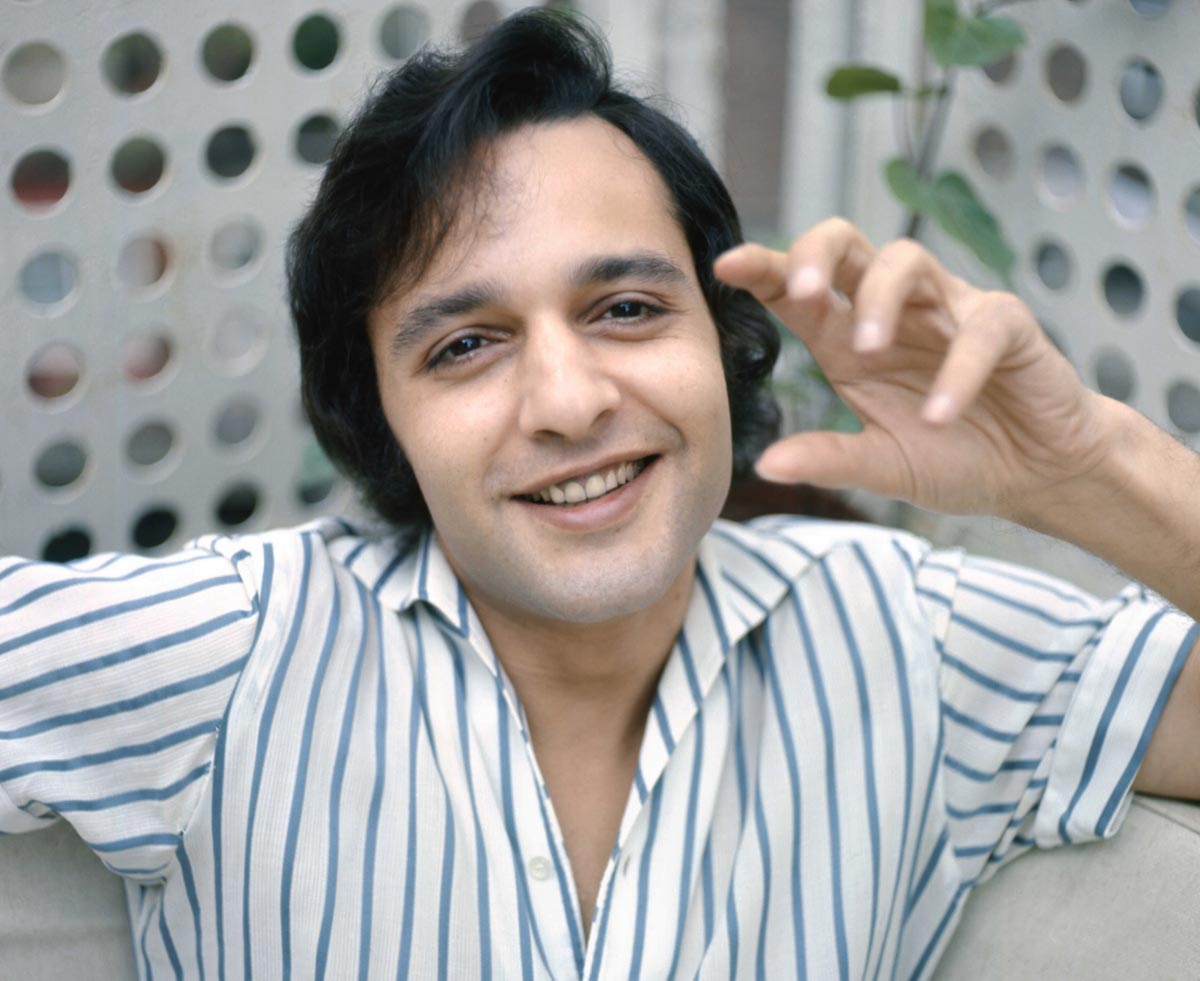 When it came to his sexuality, Mineo – at least by the 1970s – was incredibly frank. He felt that being bisexual was not a bugaboo, and that the rumors of his sexuality were just gossip. Indeed, he, like many bisexuals, think that just about everyone is bi deep down, and that many Hollywood icons continued to find work even if they were rumored to be bi. "Everyone's supposed to be bi," he said "starting way back with Gary Cooper and on through Brando and Clift and Dean and Newman and . . . you want me to stop?" Perhaps that frankness got him in trouble with Hollywood higher ups. But these are not the words of someone who is tortured or frustrated by their sexuality.
Mineo was also not shy about showing off his body; he was the subject of a 1962 Harold Stevenson painting called The New Adam, which has been called by some art critics as one of the greatest of all nudes. The painting is an enormous mural of a reclined Mineo, his face partially covered by his arm, that wraps around several walls of the Guggenheim in New York City. He's all there, larger than life and sexy as hell.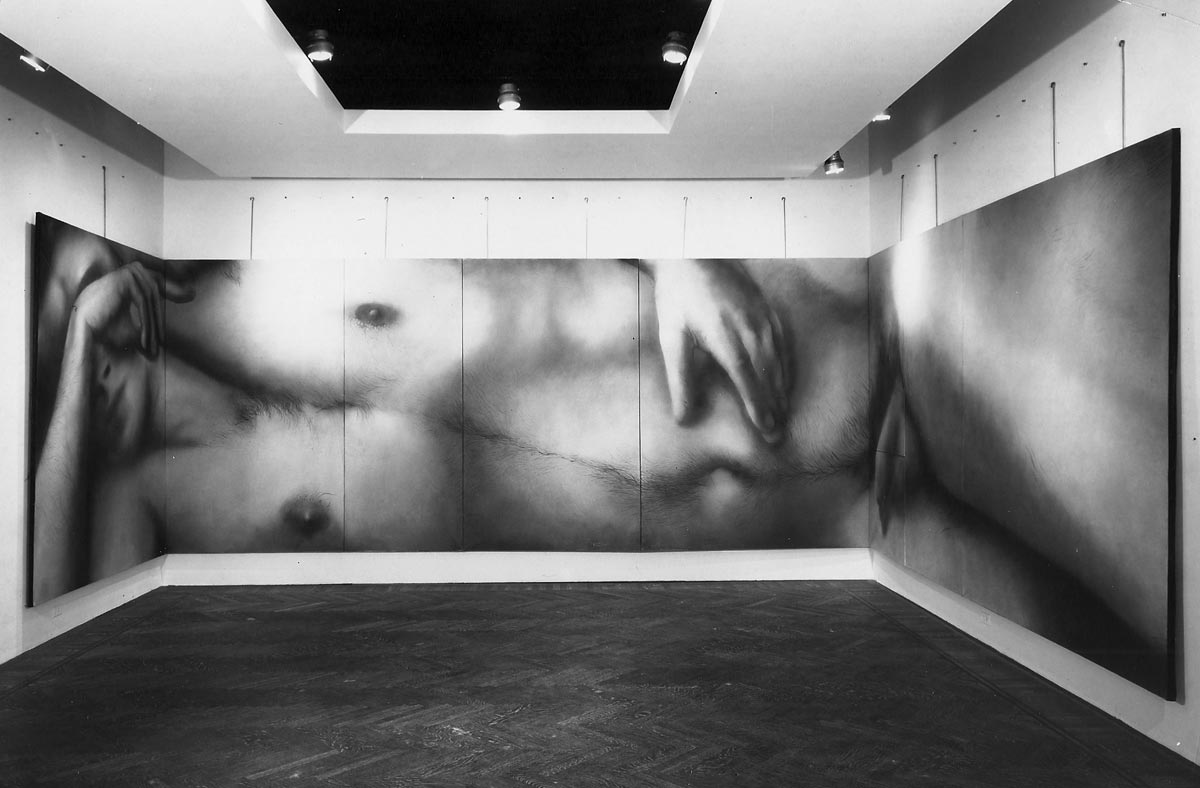 Mineo, as this month's programming at The New Beverly reveals, had a great deal of range that audiences would do well to absorb and celebrate. He plays a happy-go-lucky singing soldier in A Private's Affair. He plays a creepy, sensuous serial obscene phone caller in the 1965 thriller Who Killed Teddy Bear? (another occasion where Mineo could remove his shirt and show off a bit). He can be seen living large and struggling with drugs and women in The Gene Krupa Story. You can see him play an intense young JD in Dino. Mineo was eager to try anything, even if the Hollywood advertising machine kept selling him as a heartthrob. I imagine this is the same struggle faced by all good looking young actors who are attempting to play more character roles.
Many of Mineo's characters met with tragic or violent ends, a fate that would be infamously mirrored in reality. In 1976, on the way home from a play rehearsal, Mineo was stabbed in the heart by a pizza deliveryman. It was just a random robbery, and Mineo's killer admitted that he didn't know who he was. Salvatore Mineo Jr. is buried in the Gate of Heaven Cemetery in Hawthorne, New York, a gay icon and twice nominated Academy Award actor, whose roles are full of energy and enthusiasm; his work is richly deserving of being appreciated again.