To claim that Jailhouse Rock, Loving You, or King Creole are terrific movies has never required a whole lot of courage; all three present Elvis Presley as the phenomenon that he was. The same goes for Viva Las Vegas, a sui generis item pairing Elvis and Ann-Margret that occupies a plane well above the commonplace Elvis movie – at least until its haphazard last ten minutes, when the King goes head to head with Cesare Danova in the first Las Vegas Grand Prix race. Aside from these core titles, and a few others in which he gave acting a sincere shot, the balance of Elvis' 1960s filmography tends to be disregarded, which I think is a sad and terrible mistake.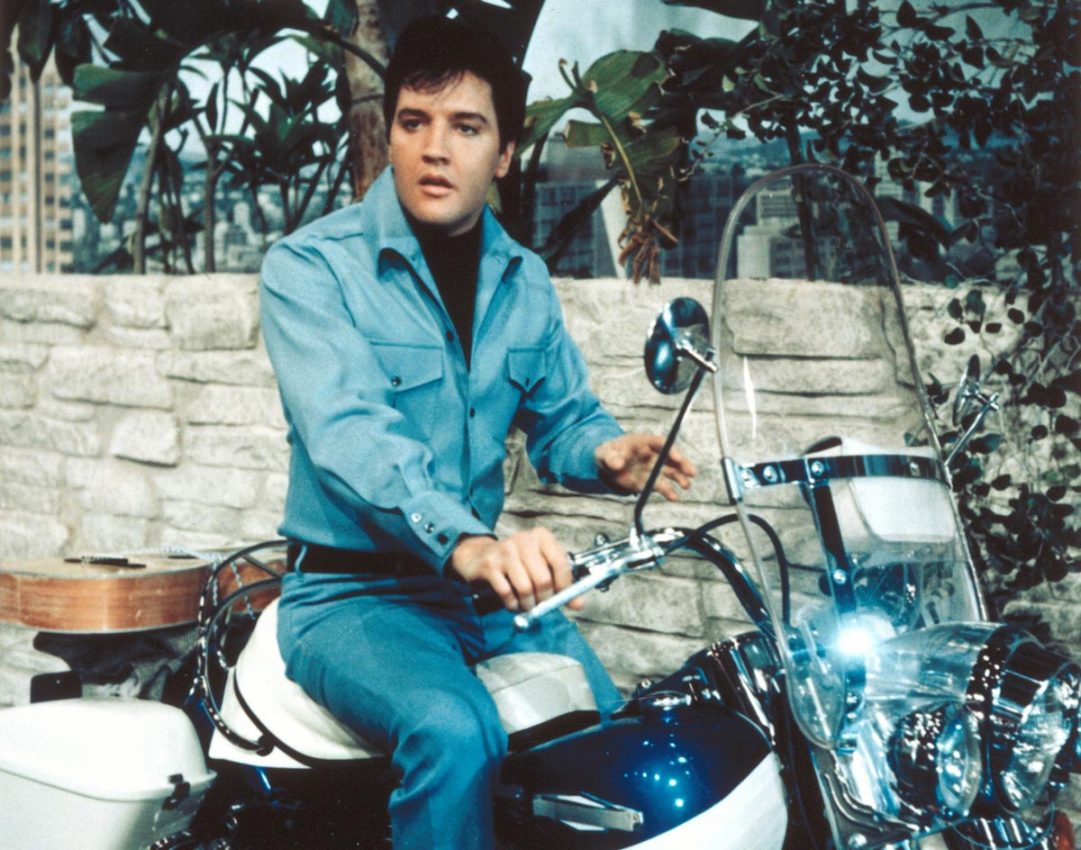 Speaking as someone who grew up with these films and saw most of them in theaters filled to capacity with people of all ages, I suspect it's now all but impossible to respond to Elvis onscreen as people did at the time these films were first released. Audiences who have heard Lou Reed's "Street Hassle," who have seen the World Trade Center collapse, who hear corrosive adult language on network television every night of the week, they can look at old kinescopes and play the records as much as they want, but unless they knew the world before Elvis, they cannot understand the difference he made when his uncontained wildness changed the world's currency overnight to something called rock 'n' roll. Elvis' 1960s films are often accused of taming that wildness, but that's like claiming that the Beatles were gelded by wearing their uniform suits. It's easy for fans armed only with the records to draw the conclusion that Elvis really died when he went into the Army in 1958. In fact, it was only after his post-military transformation that he became a legitimate superstar, one whose broadened appeal was reflected in one of his album titles of this period: Something For Everybody. It was his 1960s movies as much as his records that put this across.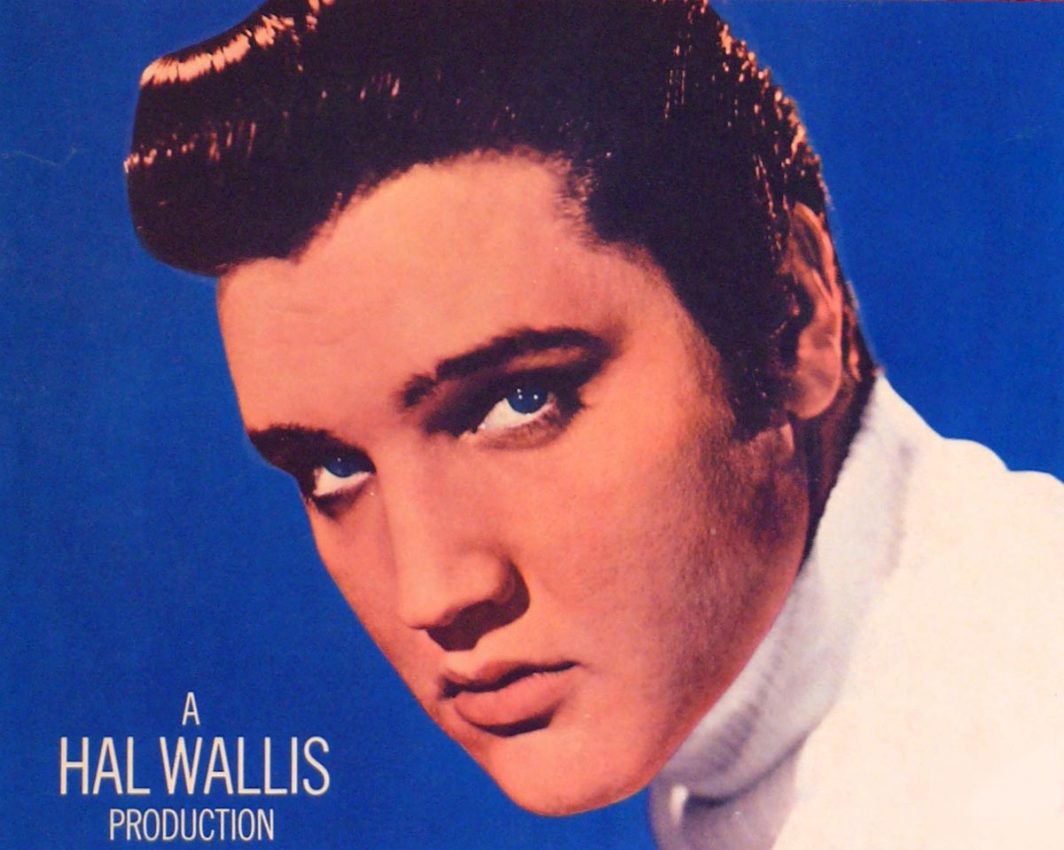 The most important thing to know about the 1960s movies is that they are only as good as their songs and their producers. With rare exceptions like Michael Curtiz (King Creole), Don Siegel (Flaming Star) and Phil Karlson (Kid Galahad), the directors on these pictures were so anonymous as to be interchangeable. That said, you can pick a Hal B. Wallis picture out of a line-up. In many ways, Wallis was the finest, most visionary, and supportive producer Elvis ever had, one whose visible involvement in his product carries the weight of a real auteur. (We should excuse from consideration George Sidney, who came to his only Elvis picture, Viva Las Vegas, as Ann-Margret's producer.) Wallis and Presley first joined forces on Loving You (1957), which some maintain to be Elvis' finest over-all feature, while others reserve that honor for their next collaboration, King Creole (1958), which re-teamed Wallis with the aforementioned Michael Curtiz, director of his 1942 classic Casablanca. It was during visits to Sgt. Presley in Germany (where he was stationed as part of the 3rd Armored Division) that Wallis and his star began to conceive the image of the homecoming Elvis.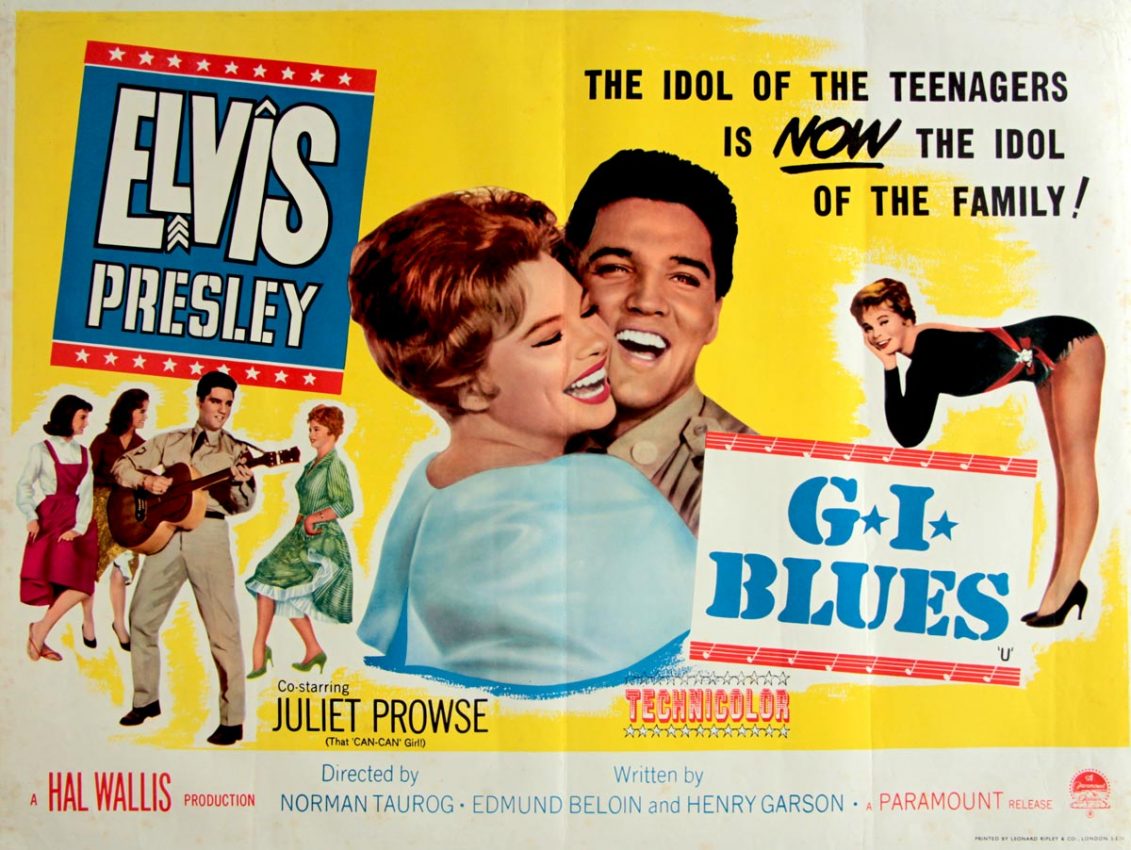 In the Army, the untamed, hillbilly Elvis had learned a great deal about discipline, self-presentation, and worldliness. He became a man. Upon his return to the States in 1960, as his regulation haircut slowly grew back in, Elvis' image was carefully honed to a winning combination of man, god, and product. His once nut-brown hair, now dyed black, was swept back, helmet-like, atop a flawless complexion that, filmed in Technicolor, made his blue eyes pop. When he had first gone into the service back in 1958, Elvis told reporters that he didn't expect or wish to be treated differently than anybody else – and, following his return to civilian life, this is exactly how he would be treated in his movies. In his first movie in three years, G.I. Blues, there is a surreal moment in which Elvis' character – US Army Specialist 5 Tulsa McLean, stationed in Frankfort, Germany – stumbles upon "Blue Suede Shoes" by Elvis Presley while scanning the titles on a gasthaus jukebox. In retrospect, it's uncanny how frankly the scene admits that the pre-Army and post-Army Elvis were two distinct entertainers.
Elvis himself would have liked to be three. He returned to his Tennessee home base still harboring dreams of becoming a serious actor. Hoping to cut in on Wallis' action, David Wiesbart – the sidelined producer who had given Elvis his first movie contract for 1956's Love Me Tender – provided him with a few memorable opportunities: Flaming Star (1961), Follow That Dream (1962), and Kid Galahad (1962). There was a Jerry Wald production too, Wild In the Country (1961), but none of these became the box office hits they should have been… which led Elvis back to the man with the magic touch.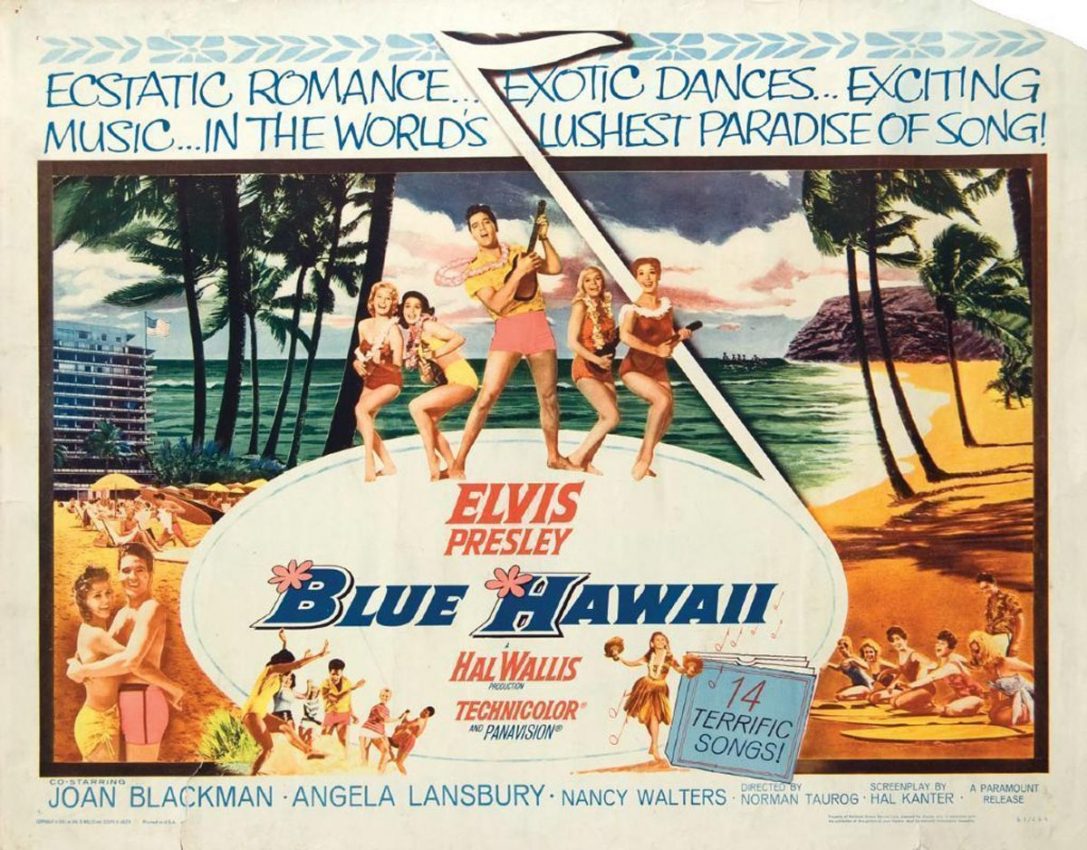 Though glimmers of the new Elvis are visible in G.I. Blues, the next Hal Wallis production – Blue Hawaii (1961) – delivered him in full, served up on a lilting, highly seductive lightning bolt. Chad Gates was Elvis, but at the same time he wasn't Elvis, nor was he really playing Chad Gates. (You see why these films may need an explanation.) In a similar dichotomy, Chad is the son of a wealthy pineapple-packing family but determined to stand on his own two feet to prove himself – as a tour guide. Being a tour guide was another important aspect of the new Elvis; his Wallis films would hereafter propose him as a kind of handsome, singing, dancing, romancing guide to exotic, pan-American locations (including our newly-admitted 50th state), armed with little more than a borrowed or trusty guitar and a knack for plucking songs down from whatever tree, pine or palm. For a brief window of time, Elvis seemed to hold the key to every city – literally in It Happened At the World's Fair (1963) – a baton subsequently handed over to the James Bond 007 franchise.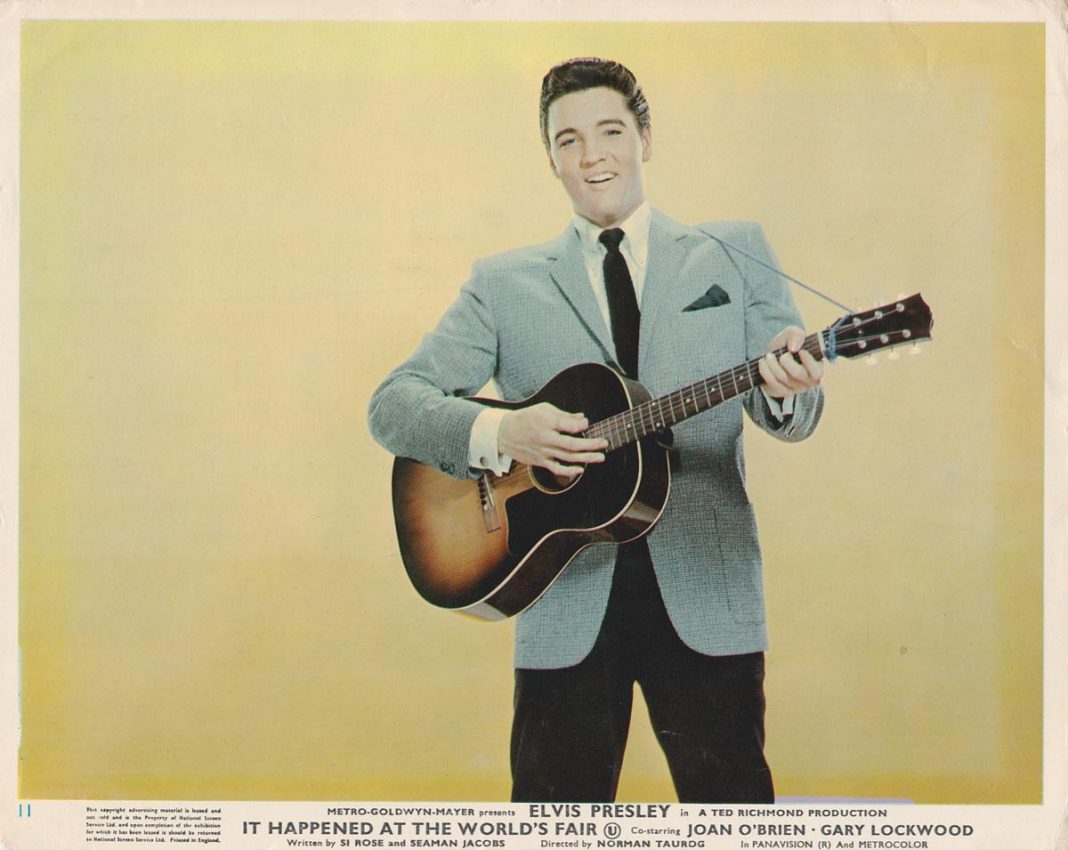 The 1960s Elvis movies were mostly light entertainments that made you leave the theater feeling as though you were stepping out into a better, more stable, inviting and unified world – not the world as it really existed outside his movies, which as late as 1969 was still exploding as part of a chain reaction Elvis had set off more than a decade earlier. The stakes in an Elvis picture were never higher than finding a woman to love or a man you could best in a sporting competition; there was no situation between people that could not be contained and defused or explained and put into sane perspective by a song. Furthermore, Elvis was accessible to everyone; in a succession of down-to-earth roles, this bronzed Olympian seemed to address everyone directly and equally. Wallis (and several rival producers who recognized a cash-cow when they saw it) saw to it that Elvis interacted not only with beautiful women but with children, many of whom were either orphaned or homeless (remember the kids living in the station wagon in Speedway?); with the elderly (who could forget him singing "Can't Help Falling In Love" to Mrs. Maneka on her birthday in Blue Hawaii?); with Beta males from Will Hutchins to Jack Mullaney; and with both real and adoptive father figures. Of course, mother figures were sacred. When he did turn his attention to the ladies, he showed no preference for blondes, brunettes or redheads. He had a warm, wry, unpretentious way of making children feel older and the elderly feel younger; he made all women feel beautiful and all men feel – if not his equal in all ways – at least worthy of his friendship and the love of a woman the King didn't mind losing. No man ever looked upon Elvis with jealousy.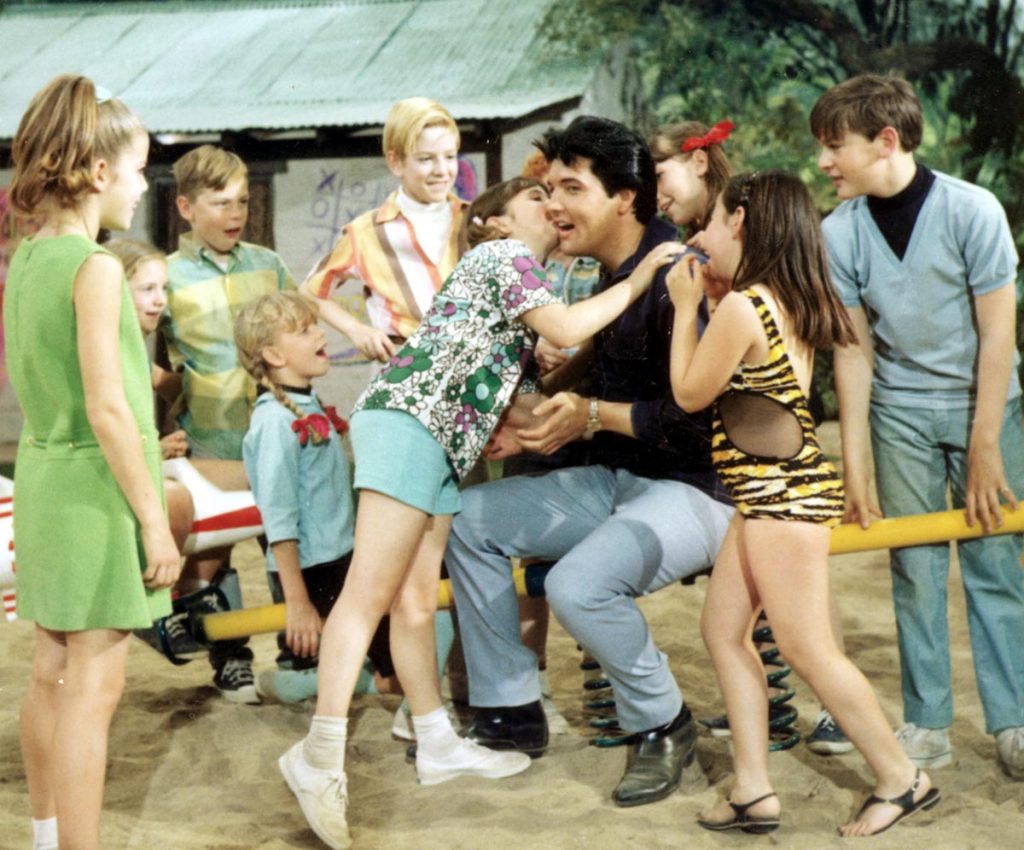 You could say without pretense that this new Elvis Presley was the most Campbellian movie star of them all. Yes, he wore endless masks Vince Everett, Rusty Wells, Walter Gulick, Lucky Jackson, Lonnie Beale and the Panhandle Kid; he played lifeguards, tuna boat skippers, pilots, boxers, frogmen, even a man romantically involved with a nun but they were all Elvis, at least when he sang; until then, he was all men – and even when he sang, he seemed to give vent to the Elvis in all men. In his book The Hero With A Thousand Faces (1949), Joseph Campbell described the essence of the archetypal hero's journey: "A hero ventures forth from the world of common day into a region of supernatural wonder: fabulous forces are there encountered and a decisive victory is won: the hero comes back from this mysterious adventure with the power to bestow boons on his fellow man." Without exaggeration, this is a serviceable logline for virtually every Elvis Presley movie of the 1960s.
These "regions of supernatural wonder" are the earthly paradises he visited, while the "coming back" is repeatedly expressed through a yearning for home. The subject most commonly addressed by the songs on his soundtrack albums is love, but – with few exceptions, like It Happened At the World's Fair's "Relax" – it's rarely love for the sake of love-making; it's usually connected to some hope of regaining a lost sense of home. The self-sufficient braggadocio of songs like "I Don't Want To Be Tied" (Girls! Girls! Girls!) crumbles in contrast to the moments of connection represented by "Home Is Where The Heart Is" (Kid Galahad) or "A House That Has Everything" (Clambake) – which leave both singer and listener shaken and emotionally naked.
In keeping with the idea of the Campbellian hero, Fun In Acapulco opens with Elvis' new character Mike Windgren dressed in the same clothes that his character Ross Carpenter wore in his previous film, Girls! Girls! Girls! (1962) – not only that, he's still grappling with the same problem, of raising enough money to buy his own boat, because his current employer's jailbait daughter (Teri Hope in a timely nod to Kubrick's Lolita) is starting to heat things up a little too pointedly. This preliminary boat stuff is forgotten as the story takes an unexpected turn, revealing Mike Windgren as the most bizarre hero Elvis ever played. He's the son of a famous family trapeze act who has fled his past south of the border, hoping to come to terms with having accidentally dropped his brother to his death, a trauma which has left him crippled with vertigo. (What is this, a giallo?) After being guided to paying work as a hotel nightclub singer by an orphaned street kid hustler named Raoul (Larry Domasin, orphaned but with lots of "cousins"), our man Mike – already an emasculated form of Elvis, if you will – finds himself quickly trapped between two Alpha Amazons: Ursula Andress (fresh from Dr. No) as Margarita, the daughter of a deposed Duke (Paul Lukas) who, having lost his title and castle behind the Iron Curtain, now works as a hotel chef; and Elsa Cárdenas as Dolores Gomez, a celebrated lady bullfighter. Mike's ability to deserve (read = service) either woman is challenged at every turn by the presence of Moreno (Alejandro Rey), the champion high diver of Mexico, who has successfully made the 136-foot dive from the La Perla cliffs and seems to hold the keys to his fears and self-doubts.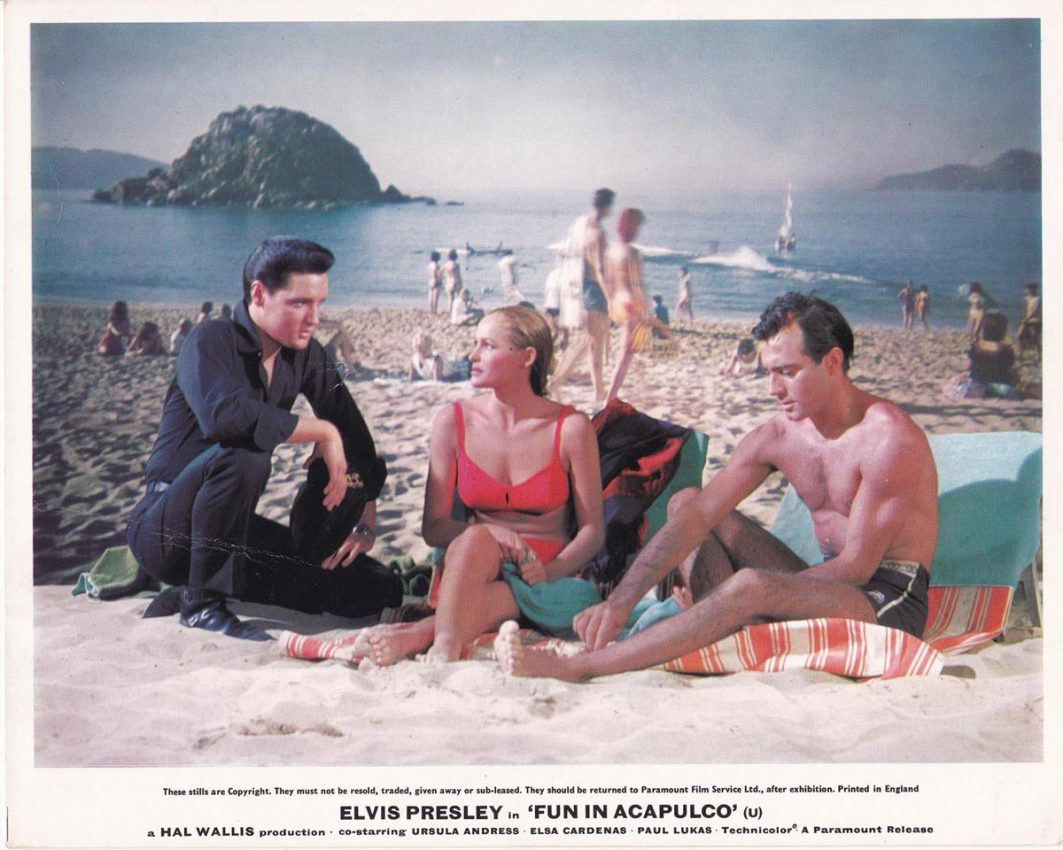 Hal Wallis surely saw Fun In Acapulco as an opportunity to promote (and benefit from) international tourism by featuring some of the recently erected American-owned hotels like the Tropicana, the Ambassador, and the Hilton, all of which are featured prominently in its storyline. Another incentive may have been a wish to associate Elvis in some way with the dawning popularity of Herb Alpert and the Tijuana Brass (actually the LA session musicians commonly known as "The Wrecking Crew"), whose hit debut album The Lonely Bull had been released in the Fall of 1962 – though Elvis' own music had boasted Spanish and Latin qualities going as far back as "Surrender" and "It's Now Or Never" (both 1960), "Kiss Me Quick" and "Suspicion" (both 1961), and "The Walls Have Ears" (1962). However, for Elvis' manager Col. Tom Parker, the decision to set the film in Mexico reflected a more urgent need to put out some long-burning fires down there. Since 1959, Elvis films had been banned from exhibition in Mexican theaters, and Elvis himself was considered persona non grata, for reasons tied to a false Tijuana gossip column quote, which had the King saying that he "would not care to go to Mexico, as [I find] it a distasteful country [and] would in fact prefer to kiss three black girls than a Mexican woman." This lie and others were subsequently traced to the vindictive anger of a Mexico City regent whose blank check to the singer, enclosed with a request that he perform at his daughter's 15th birthday party, had been declined by Presley's Los Angeles office.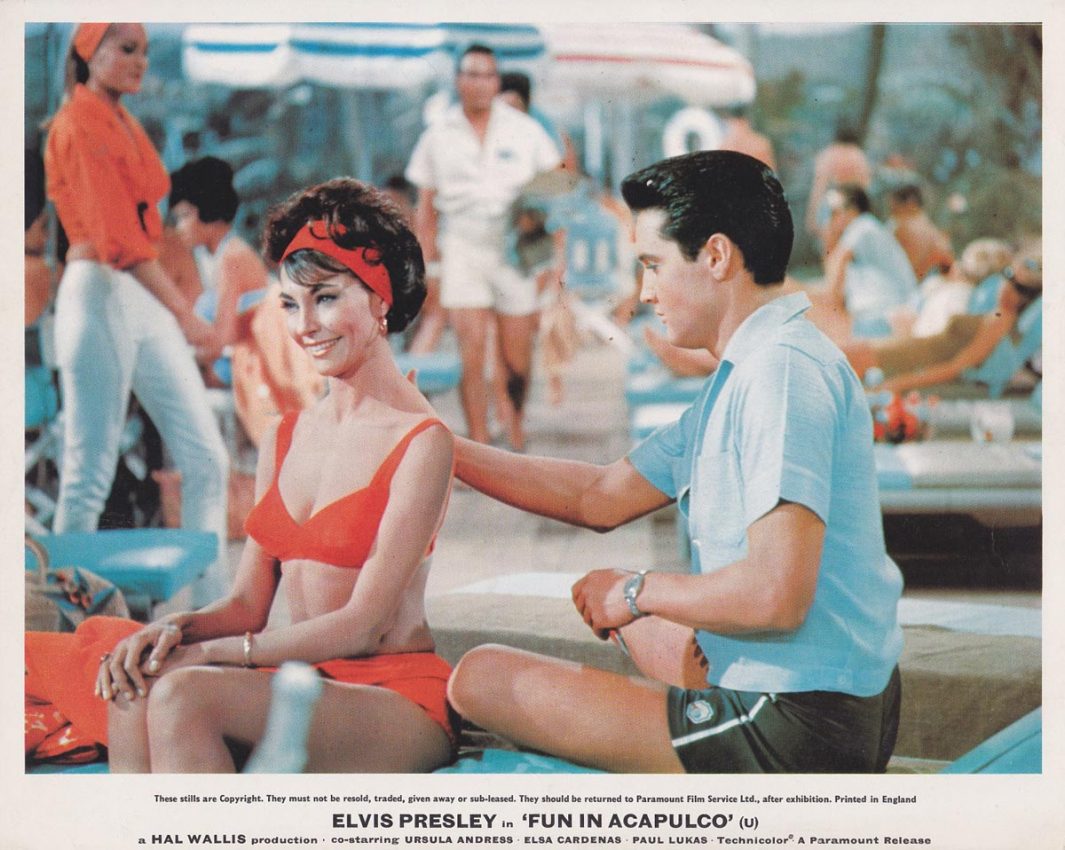 To be aware of these once-concealed background details while watching the film, one can easily see in Mike's vulnerability and the past scandal of his brother's death a metaphor for Elvis' real-life public relations disaster – which, in fact, prevented him from filming any scenes on location. In time, our hapless hero conquers his problem by summoning his inner Mexican through song. His lyrical approach to singing about the country starts out trivially ("Mexico" includes the lyric "You nev-er / or-der water / when you order south of the bor-der") but gradually, over a half dozen numbers, acquires a real sense of national spirit and grandeur as Mike figuratively conquers Moreno by becoming him in the eyes of the world – and by crowning this triumph by singing Pepe Guizar's mariachi standard "Guadalajara" con brio. Xavier Cugat once said that no one sings Spanish like Elvis, and it's here that he earns this lavish compliment.
Fun in Acapulco boasts some eye-popping art direction by Hollywood great Hal Pereira, as well as a classic performance of Elvis' Top 10 hit "Bossa Nova Baby," featuring some of the best rubber-legged dancing of his screen career.  It proved to be one of Elvis' most popular films of the 1960s, earning more than $3,000,000 at the box office. Wallis continued to produce Elvis films intermittently: Roustabout (1964, which earned a bit more), Paradise – Hawaiian Style (1965, which earned a bit more), and finally Easy Come, Easy Go (1967, which actually lost money).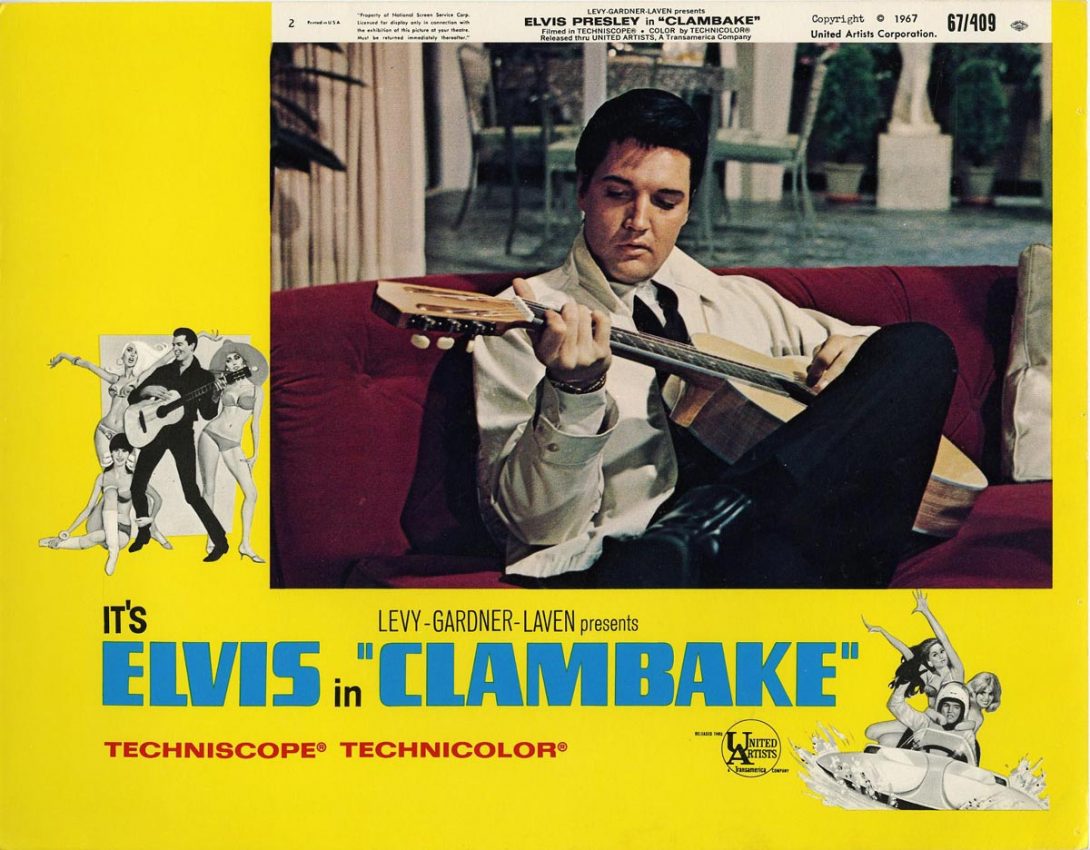 Clambake was the first Elvis movie to be made in the wake of his disassociation with Hal B. Wallis. According to biographer Peter Guralnik, Elvis had by now become hooked on a variety of heavy pharmaceuticals, which were starting to have deleterious effects on what had previously been a smooth-running operation. Three nights of studio time in Nashville had been secured to record the songs needed for playback on the soundstage; Elvis was a no-show for the first two, turning up only on the third night, when he gave one of the least lustrous vocal performances of his career. Likewise, the film's start date had to be postponed for two weeks when Presley slipped in the shower, resulting in a minor concussion. When he finally arrived on-set, the old support system was absent. He was entrusted to unfamiliar (and indeed unsuited) producers – the veteran indie production team of Jules V. Levy, Arthur Gardner and Arnold Laven (The Vampire, The Monster That Challenged the World) – who had never made a film of this kind before and never would again.
In Clambake, Elvis plays Scott Heyward, a Texas oil millionaire's son who is introduced wearing a baseball-stiched suit that even Harold Diddlebock would have returned as too garish. Somehow, beneath this cartoonish surface, Scott is a top engineer and industrial scientist who – once again – is determined to distance himself from his birthright, prove himself as a success on his own terms, and find a woman who's not only interested in his money. En route to Miami, he meets Tom Wilson (TV's Sugarfoot, Will Hutchins), whose fortunes are precisely inverted to his own, and they agree to trade places to find out how the other half lives and loves. After reaching their joint destination, Scott (posing as Tom) meets and quickly falls for the beautiful Diane Carter (Girl Happy co-star Shelley Fabares), an admitted gold-digger who assumes that he is there for the same reason as she: to find someone rich to marry. She sets her sights on power-boating playboy James J. Jamison Jr. (Bill Bixby), while Scott – unusually for Elvis – doesn't even pretend to court a second choice. Instead, he works against the clock to perfect a new, experimental resin formula in time to repair a damaged power boat and enter it in the Orange Bowl International Power Boat Regatta (cue stock footage) – against Jamison's favorite-to-win, of course. Shades of Viva Las Vegas!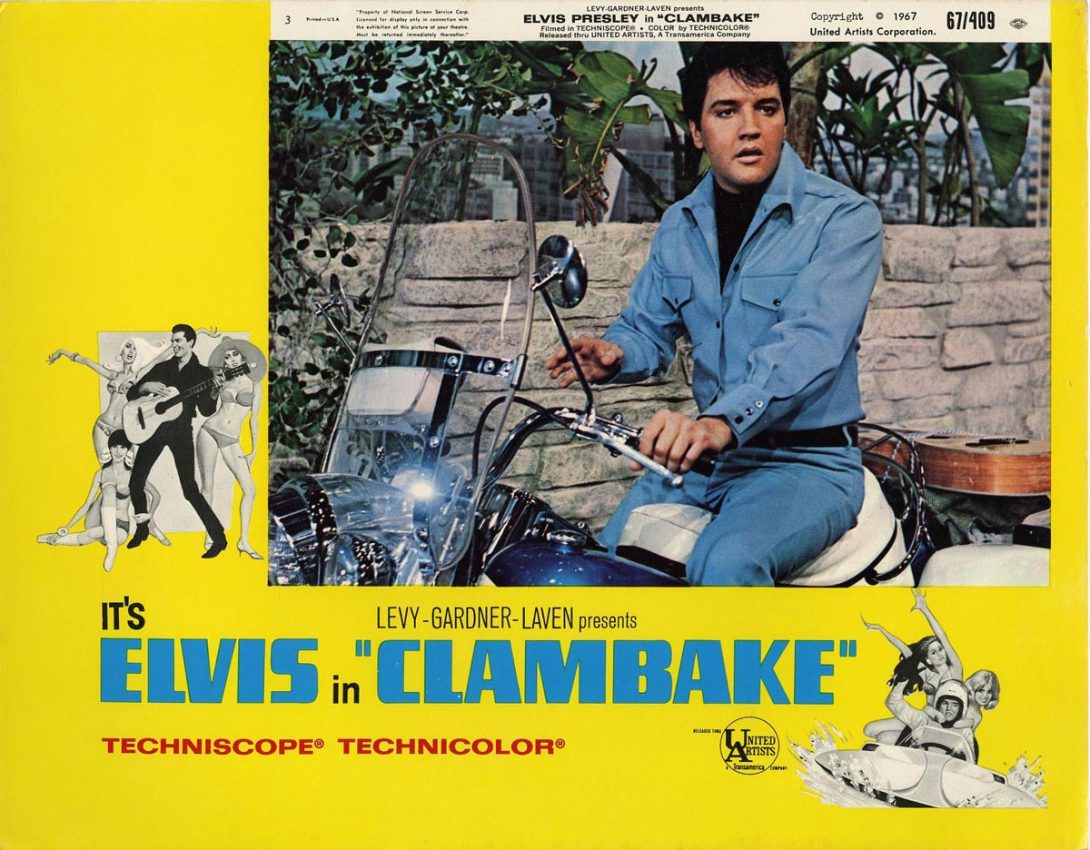 If we look past its preposterous plot – two multi-millionaires risking their lives over a $10,000 reward! – Clambake makes a curious companion piece to Fun In Acapulco in the way that both films present us with a damaged, or deliberately devalued, Elvis surrogate. Here, he plays someone not only significantly less than he is, but – more importantly – someone seen by the world at large as significantly less than he is (as Tom Wilson, that is). In this case, we believe it because Elvis himself looks uncharacteristically bloated and withdrawn, with a profusion of curly black locks dangling over his forehead, strangely echoing Francis Lederer's greasy hairstyle in Levy-Gardner-Laven's 1958 film The Return of Dracula. The cruel irony, this time, is that, at this particular juncture in life, Elvis couldn't have held up a better mirror to the man he'd secretly become if he tried. Scott Hayward is, after all, someone actively in hiding from the man he was and is known to be, who wants to break free of his situation, singing by day and slumping over a chemistry set out of The Nutty Professor by night.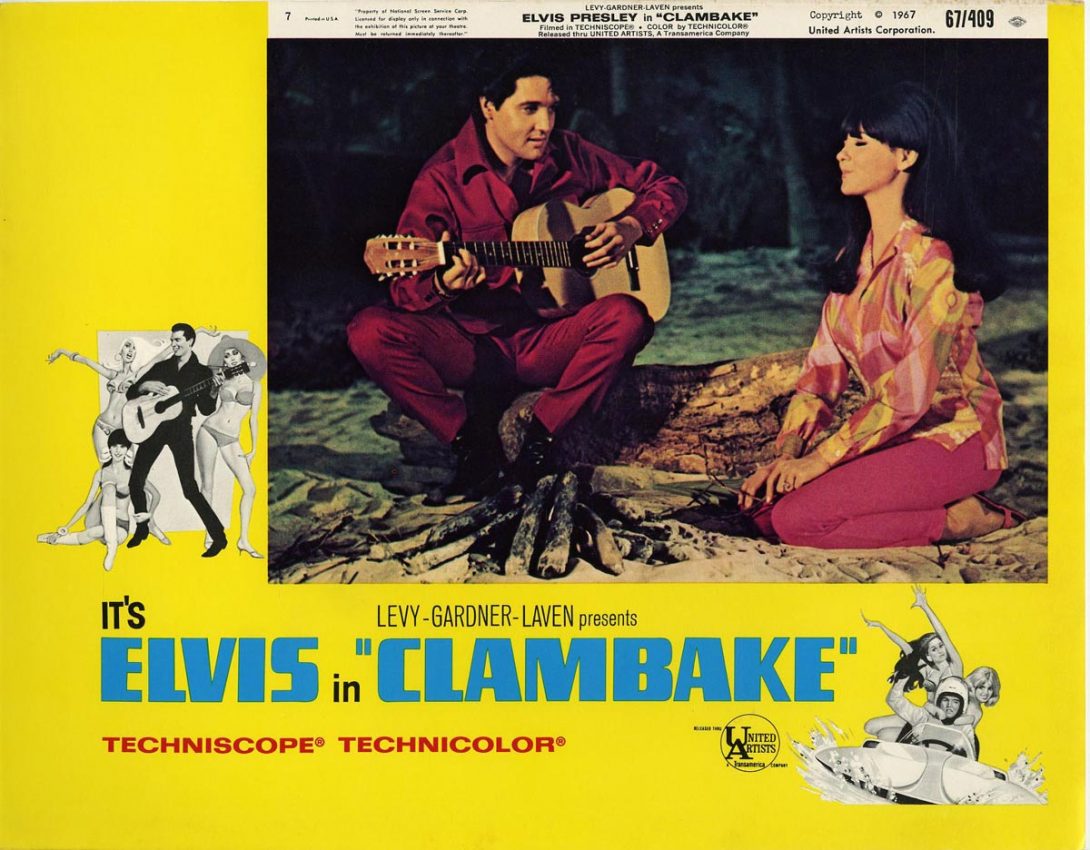 Clambake's soundtrack is most fondly remembered for "Do The Clam" – unfortunately, it's a song that is only performed in Girl Happy, made back in 1965. The most conspicuous jewel of an otherwise under-baked song list is a cover version of Eddy Arnold's "You Don't Know Me," which Ray Charles had taken to the top of the charts in 1962. The soundtrack's nadir could be "Confidence," an ersatz "High Hopes" sung to playground kids (it met the criteria to be included on the notorious Presley bootleg Elvis' Greatest Shit), but it's given serious competition by the theme song (with its uninspired "Shortnin' Bread" chorus) and "Hey Hey Hey," in which the scientific Scott explains his groundbreaking formula to a bevy of dancing girls:
We got a magic potion that will help us win
I don't know how to spell it but dip right in
Glyco Oxy Onic Phosphate, it's the latest scoop
But that's all right, girls – you can call it "Goop."
Despite its obvious faults, and they are many, Clambake is nevertheless endearing for its almost Quixotic adherence to what had become the Elvis formula in the midst of the craziness that the 1960s had become. Like Elvis' earlier films, it espouses the values personal of independence, character over money, the unifying power of song, and the closed circuit of perfect love. Elvis may have been adrift during and prior to the filming, but this soon changed: Clambake was the last film he would make as an unmarried man. He married Priscilla Beaulieu on May 1, 1967. He had only a half-dozen more non-documentary features left to make over the next two years – during which he also made his celebrated comeback TV special and found the courage to return to live performing – and he looks great in all of them.
The moral of this story? Elvis may have steered Elvis wrong, but the life lessons put forward by his movies never did.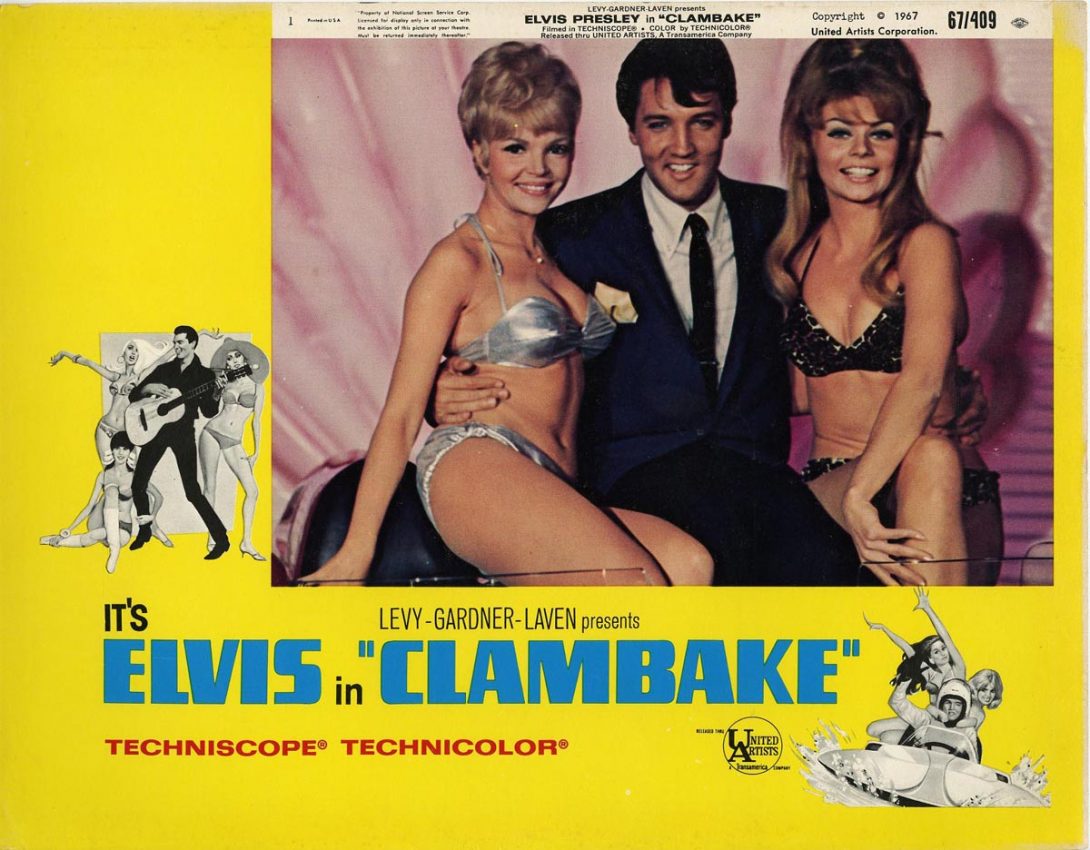 On the occasion of Elvis' premature death in 1977, Lester Bangs wrote "we will never again agree upon anything as we agreed on Elvis." These sincere words may no longer hold as true in 2017, but they might become true once again, if only for the length of two features, enjoyed in the dark with a bunch of like-minded friends.
Fun In Acapulco and Clambake will be screened at the New Beverly Cinema for a one-night-only fiesta (Tuesday, April 18) in eye-popping IB Technicolor 35mm prints, which – in a saner world – was the only way to experience them. Learn the songs and pack the house. Stand in the aisles, clap your hands, throw toast, and raise the dead.
© 2017 by Tim Lucas. All rights reserved.