Next month the New Beverly celebrates the 25th Anniversary of Reservoir Dogs (Quentin Tarantino, 1992) and opens with a rare Crime Cinema double of The Seventh Juror (Georges Lautner, 1962) and The Paris Express (Harold French, 1952) on April 2nd and April 3rd. Although neither of these films is a heist like Reservoir Dogs, they are both intriguing films with a thorough French pedigree. Reservoir Dogs itself retains a strong French flavor with elements of Jules Dassin's Rififi (1955) and Jean-Pierre Melville's Bob Le Flambeur (1956) within its wild and exciting plot, but it's a different texture of crime cinema that opens the New Bev's April calendar. Georges Lautner and Harold French will introduce New Beverly fans to an entirely new kind of criminal narrative, and one that, while resonating with the tone of Reservoir Dogs, is a specialty cinema all to itself.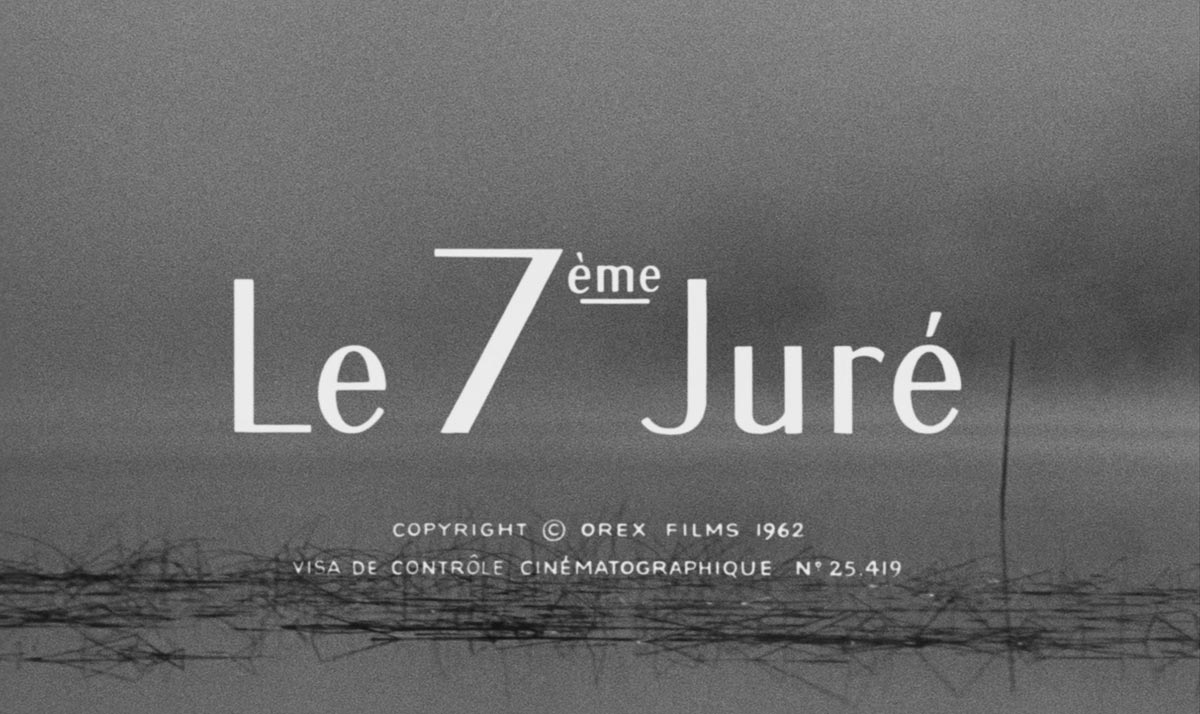 The evening begins with The Seventh Juror, a Georges Lautner thriller. Lautner, perhaps not a huge name in the US, was quite popular in his home country of France. Specializing in comedic work and some dramas, he was also considered to be somewhat of a cult director, relishing the comedy-thriller genre. Lautner has an interesting connection to Quentin Tarantino: if you paid close attention, you would notice that music from Lautner's striking psychological thriller Road to Salina (Georges Lautner, 1970), starring Mimsy Farmer and Robert Walker, made its way into Kill Bill Vol. 2 (Quentin Tarantino, 2004). Check out the amazing trailer for Road here:
Screening from an incredibly rare English-subtitled print, Juror tells the story of an older middle-class man who, overwhelmed by lust, commits a dreadful crime and has to deal with some nightmarish after-effects. The Seventh Juror is considered to be Lautner's favorite of his own films, and if you like film noir, it is not difficult to see why this is the case. As uncomfortable as the subject matter starts out being and as darkly troubling as it becomes, the way in which the narrative and the characters reveal and, indeed, unravel become a fascinating portrait in criminality and ideas of normalcy.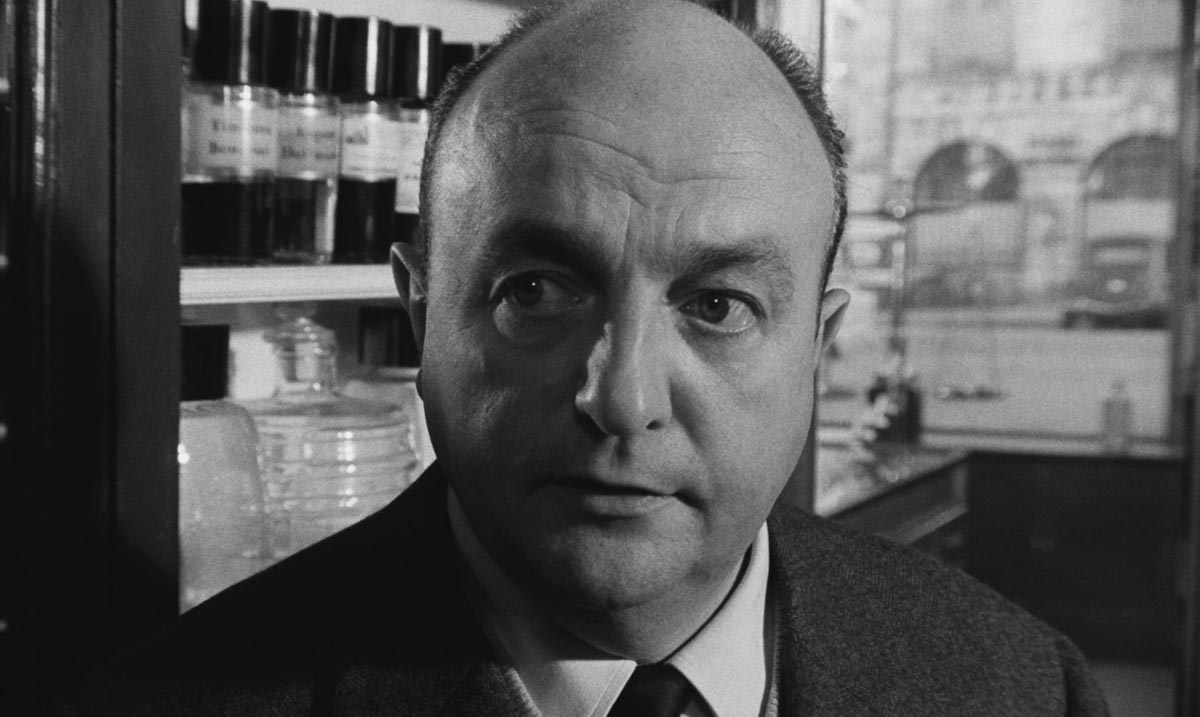 Lautner, like many other directors, had a stable of film professionals that he relied upon. Actors Bernard Blier, Frances Blache and cinematographer Maurice Fellous all worked on Juror as well as other Lautner properties. Bernard Blier, a well-respected character actor, is best known for his work with his son French director Bertrand Blier, in such films as Buffet Froid (1979), or his role as Bernard Milan in The Tall Blond Man with One Black Shoe (Yves Robert, 1972).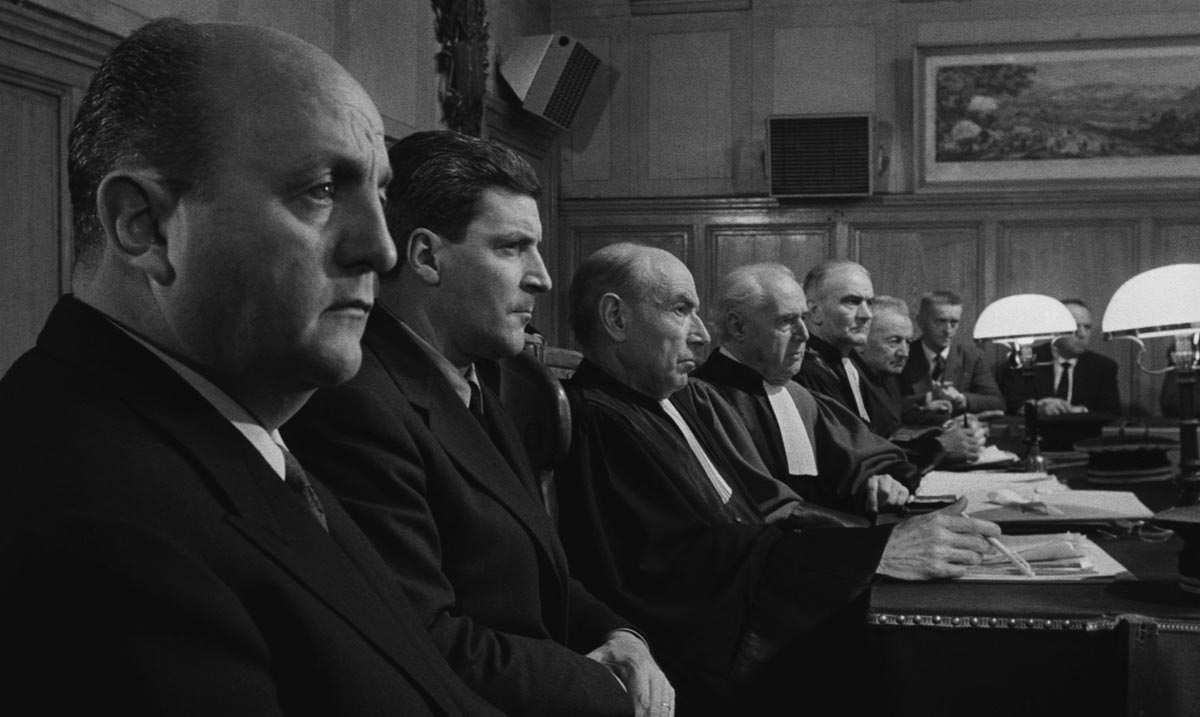 Juror itself came from a novel written by Francis Didelot, an author who specialized in mysteries. While this tale wasn't a detective story, Juror most certainly fit in with the notions of crime, guilt and violence that Didelot focused on. The screenwriter that adapted it was another one of Lautner's "old standbys," Pierre Laroche. Laroche had worked on a variety of pulp-style crime films – he wrote dialogue for one of the entertaining Fantômas films (Fantômas Contre Fantômas – Robert Vernay, 1949) as well as for one of Lautner's Monocle series – The Black Monocle (Georges Lautner, 1961). On Friday, March 15, 1963, an American adaptation aired on CBS on The Alfred Hitchcock Hour. It was an episode called "The Star Juror" featuring Dean Jagger and Betty Field. While reviews on the program have been mixed, the fact remains that this story seems to travel and appeal to a variety of creative visionaries on an international level. What is it about this story that allows for such flexibility? Why is this particular tale of violence and moral deterioration so attractive to us? Let us be frank – this story depicts a swift descent into hell on a multitude of levels for many characters. Why do we want to explore this so badly?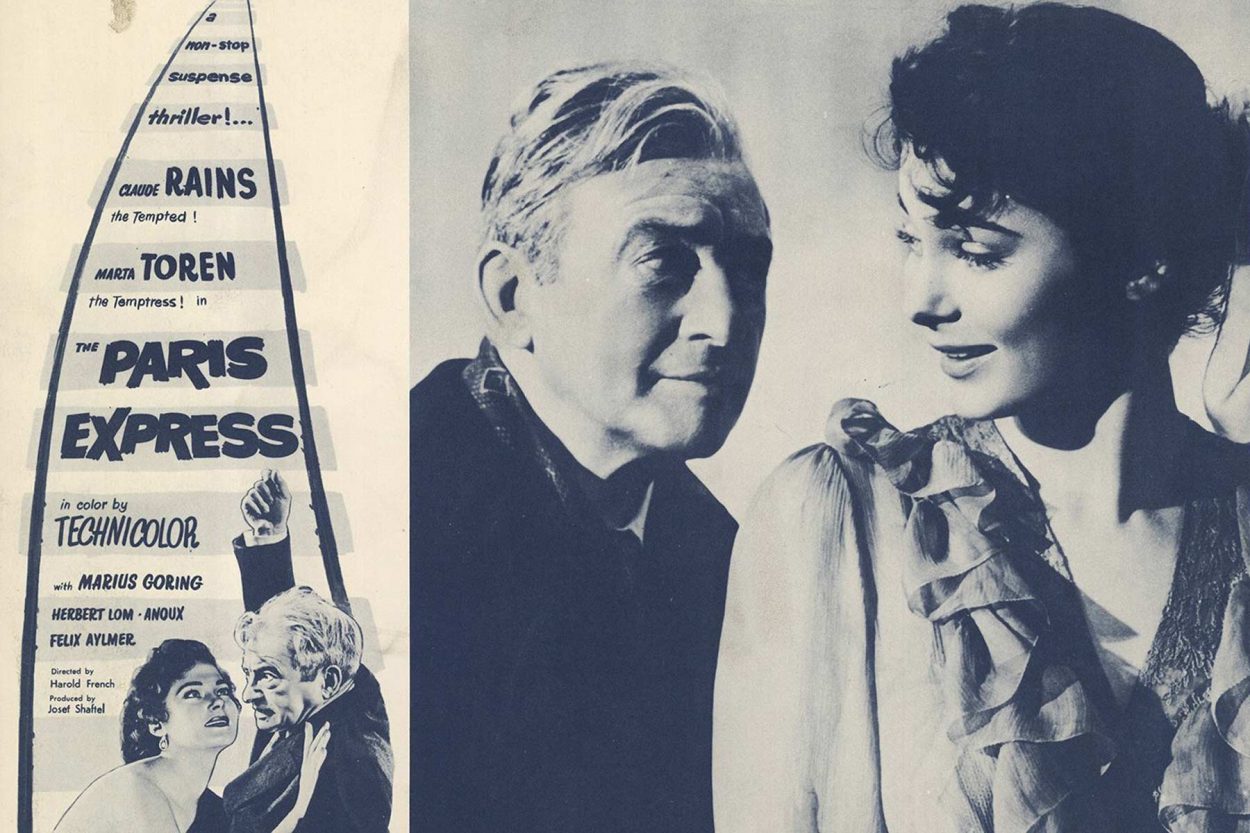 The second film on the bill also examines ordinary men committing devious acts. The Paris Express was a UK-based production, despite its director, Harold French, having an entirely intercontinental-sounding name. French (and his filmmaking background) was 100% British: previous to Express he made WWII war films with James Mason and crime pictures with Robert Newton. But French did not write the screenplay as the film's credits state. That individual was blacklisted screenwriter Paul Jarrico, responsible for the J. Lee Thompson/Charles Bronson film that recently showed at the New Beverly, Messenger of Death (1988), as well as Ida Lupino's groundbreaking work about single mothers, Not Wanted (Ida Lupino, 1949).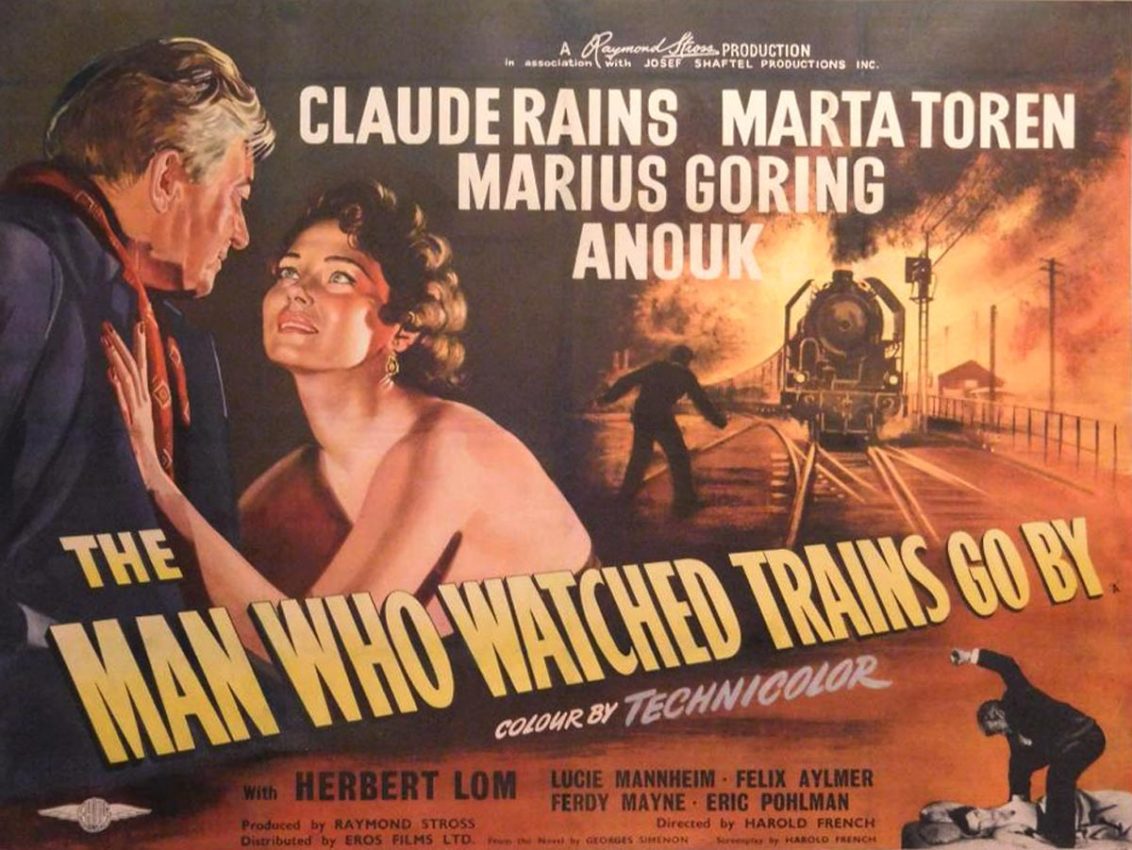 The Paris Express is truly a multinational affair – funding from the UK & USA but based upon French crime fiction and featuring an international cast including Claude Rains, Herbert Lom, Marius Goring and the stunning Anouk Aimée (France) and Märta Torén (Sweden). Adapted from The Man Who Watched Trains Go By by Belgian detective/crime fiction writer Georges Simenon, this book was on a whole different level than his famous mystery novels featuring detective Jules Maigret. The tale of Kees Popinga (Claude Rains) and his obsessions and deterioration may have fit the 1950s UK crime cinema genre but they were also a perfect representation of what Simenon called romans dur.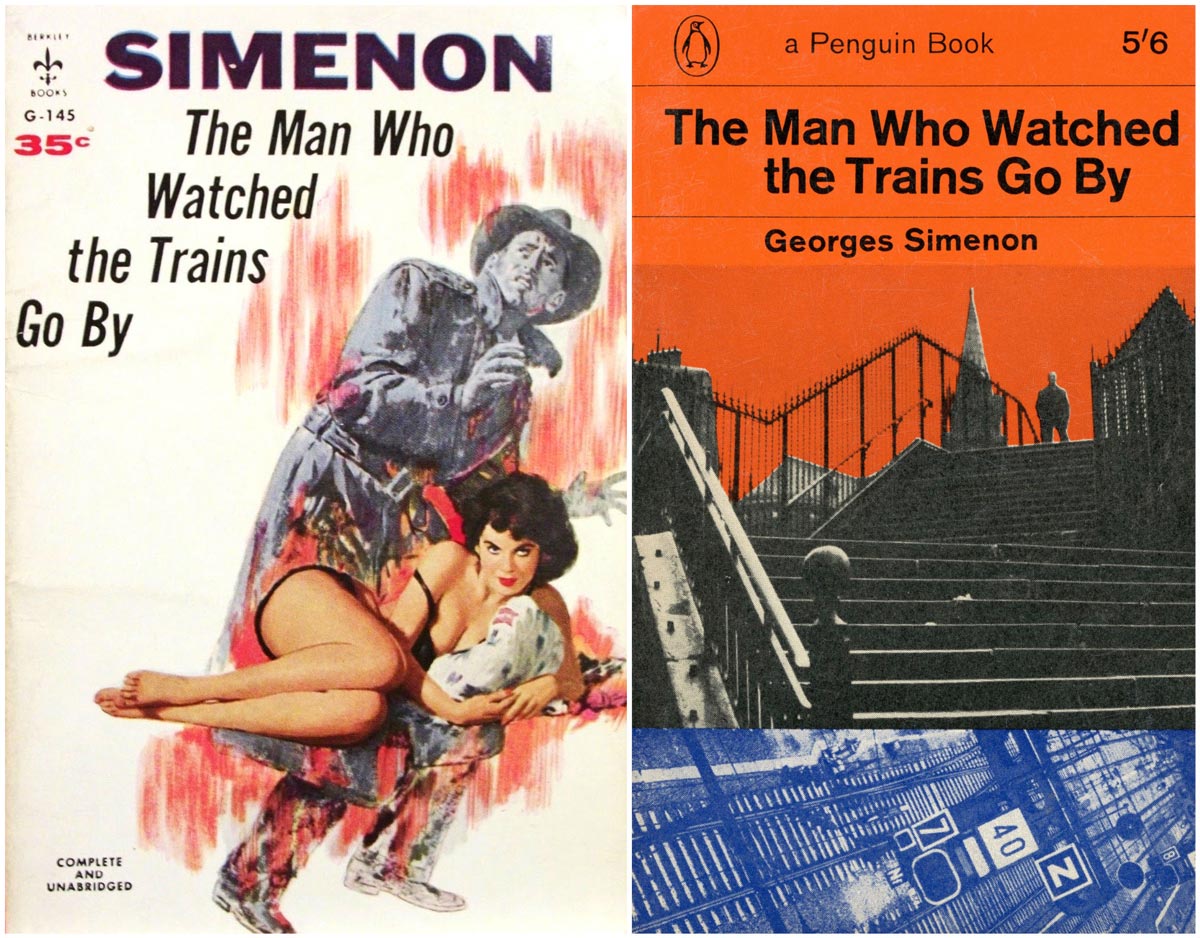 Romans dur, when translated, means "tough" or "hard" novels. This type of crime fiction is intense and psychological. It's not a simple detective story with a nice clean wrap up. John McIntyre notes, "Serious in tone and intent, the romans dur seldom exceed two hundred pages in length. [Simenon] meant for his works to be read in a single sitting… The best of them, though they can be read quickly, tempt the reader to linger, despite Simenon's resolute avoidance of anything he viewed as 'too literary'…And yet something essential emerges in the romans dur. Everything seems to be drawn in primary colors. Circumstances are never less than uncomfortable and often outright desperate. He traded on a view that the tension between men and women animates many of life's conflicts. Both resort to desperate actions in Simenon's work. Jealousy and duplicity are rampant…"
McIntyre's commentary about "primary colors" applies well to The Paris Express. The film was photographed in glorious Technicolor by Czech cinematographer Otto Heller, a man responsible for shooting the stunning They Made Me a Fugitive (Alberto Cavalcanti, 1947), Peeping Tom (Michael Powell, 1960) and Funeral in Berlin (Guy Hamilton, 1966). French and Jarrico committed Simenon's romans dur to film and the result is tense and thrilling.
Like The Seventh Juror, The Paris Express asks challenging questions, and requires the audience to look within. Let us not allow either of these works (or their controversial topics) to go unvisited. Come start the month with some crime. I dare you.