"Then she crept into my waiting arms, radiant, relaxed, caressing me with her tender, mysterious, impure, indifferent, twilight eyes – for all the world, like the cheapest of cheap cuties. For that is what nymphets imitate – while we moan and die." – Vladimir Nabokov
Adrian Lyne's Lolita? At the time, the very thought made certain cinéastes and academics shudder. How could the "vulgar" white-gauzy-sex director of Fatal Attraction, Flashdance and Indecent Proposal ever think he could match the brilliance of Stanley Kubrick's 1962 tragi-comic adaptation? And one starring a Dolores Haze (our great teenage wonder of cinema – Sue Lyon) whom Nabokov himself approved of? Furthermore, could Lyne even touch the poetic resonance, the linguistic ingenuity, the slyly sad and humorous pedophilic venerations of Humbert Humbert from Vladimir Nabokov's magnificent novel? One of the greatest novels ever written (says this writer, and many others). How could Lyne cover Lolita without getting all 9 ½ Weeks on us? Sadomasochistic role-playing and erotic food-feeding next to an open refrigerator, copious milk guzzling, white cream sliding all over Kim Basinger's pillowy lips? Basinger is a grown woman. She can guzzle milk and let it run down her face like metaphoric sperm. But a young teenager?  Well, a fridge does happen in Lolita: the girl alone at night, spied on by an older man as she enjoys a midnight snack next to the open ice box, eating raspberries from each hand and sucking them off of her fingertips. Lyne likes a good fridge scene.
That young teenager and older man are lovely, scary, heartbreaking, sardonic and powerfully perverse through the written word (a captivating and gorgeously written novel), and were handled with wit, sadness and irony in Kubrick, but with Lyne? At the time, naysayers likely shook their heads or rolled their eyes and, in the case of freaked-out censors attempting to quash its release, wagged their fingers. But both were asking, albeit for different reasons:  where does this Adrian Lyne get off?
Getting off is an appropriate/inappropriate question. Given that the film's controversial source material – a pedophile (technically, an ephebophile) who falls in love with and beds a 14-year-old "nymphet" was such a taboo tale, surely to be made more titillating through imagery, and during a time (1997, when the picture was released), when people were arguing over the photography and, in some cases banning the work of the great Sally Mann or Jock Sturges, eyebrows were raised the moment filming was announced, no matter who the director was (though Lyne had directed the great 1980 teen film Foxes, with a casually Humbert-like character in Randy Quaid). Brooke Shields' Pretty Baby beauty would not be tolerated or acceptable to admit as sexy then or now (check out Shields' "The Brooke Book" from 1978 – much collectable now, probably by many creeps), and yet, teenagers and men were ogling 16-year-old Britney Spears a year later dancing in her Catholic school girl uniform to "Baby One More Time."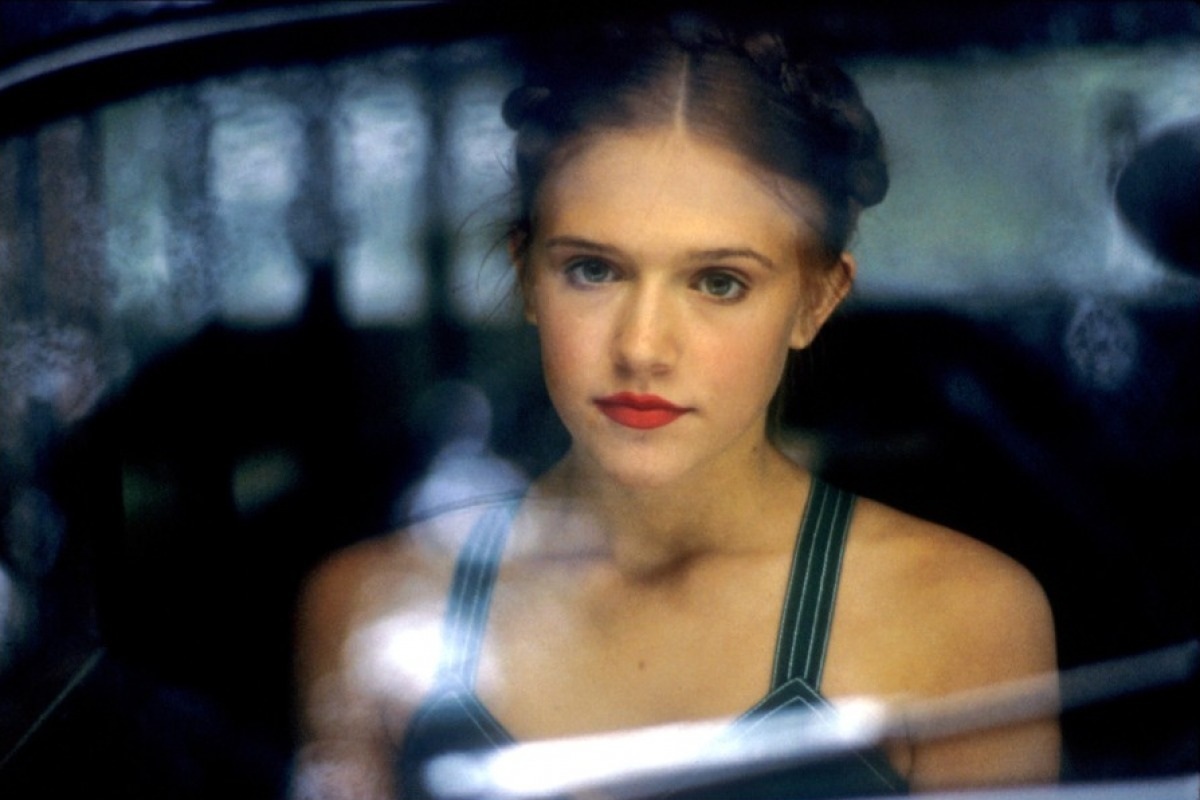 But here's what Lyne did  – he made a visually stimulating portrait, a heartbreaking work of lyricism highlighted by two sensitive, provocative performances by Jeremy Irons and Domique Swain (aided by an exquisite, heart-aching score by Ennio Morricone). Yes, the movie lacked the more trenchant humor of both Nabokov and Kubrick (who brilliantly amped it up to metaphorical levels with Peter Sellers' Claire Quilty as a hilarious, bedeviling double of Humbert), but Lyne's Lolita was still indeed funny, though subtly so. And Lyne went directly to the tragedy and the romanticism, which felt even creepier, but in the way that it should. He also made Irons' Humbert watch Lolita, and really watch her, eroticize her, yearn for her. Constantly. In Kubrick's introduction to Lo, Shelley Winters as mama pronounces that bulls-eye double entendre with "My cherry pies" as Sue Lyon, clad in a bikini, gives James Mason's Hum-Baby an alluring look-see, Nelson Riddle's "Lolita Ya Ya" taunting him. She seems to know her power in the moment and what that dirty old man Mason is thinking (read my essay on Kubrick's Lolita for more on this).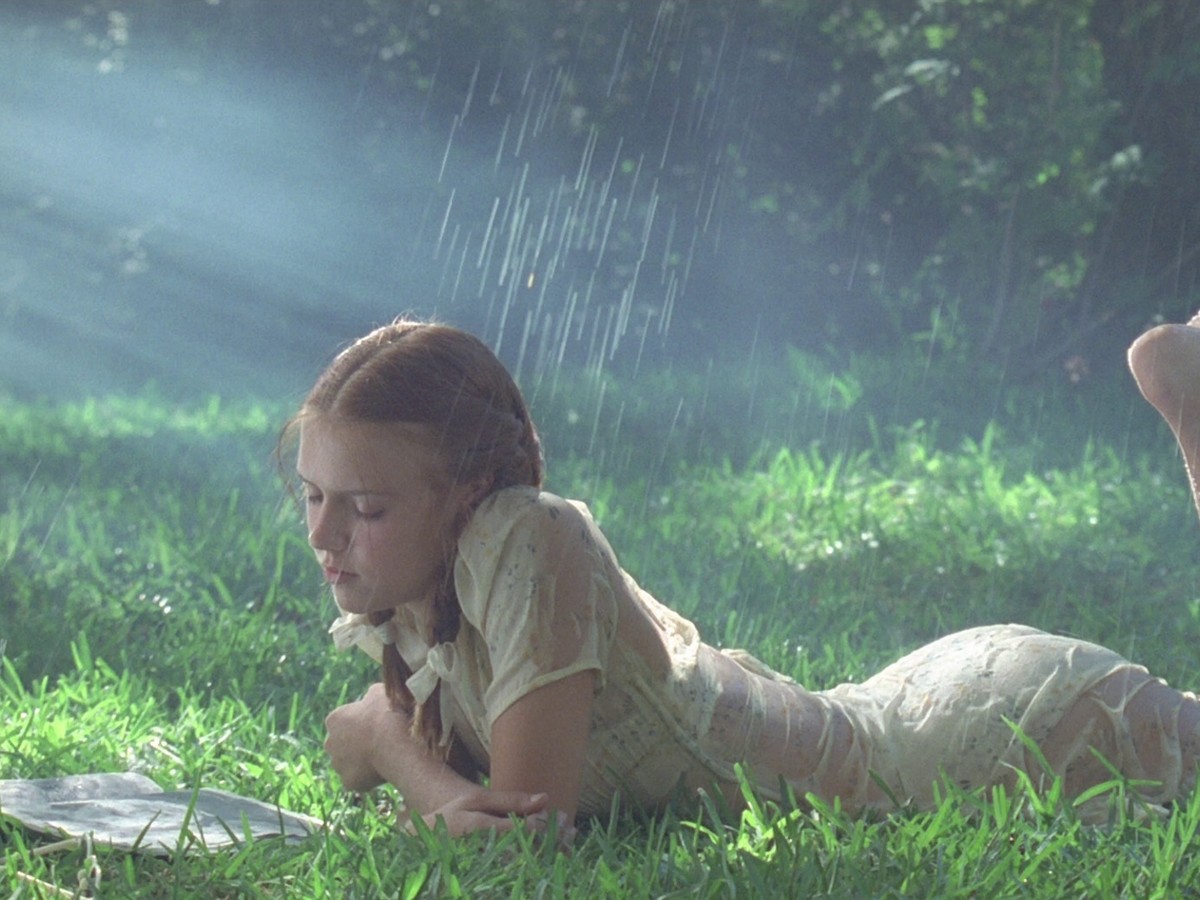 In Lyne's introduction, Lolita lies in the backyard grass in her own world, looking at pictures of movie stars, a sprinkler spraying near her white, wet dress, which clings to her young body like a perfected David Hamilton image (considering the charges against the now dead Hamilton, this seems even more disturbing a comparison). She looks up at him and smiles, retainer in her teeth. She doesn't appear to know what he's thinking; she looks like a pretty adolescent placed in a haltingly erotic composition through the lens of Lyne (and cinematographer Howard Atherton). She will soon know what he's thinking, but at that moment she's just relaxing in the grass, and Humbert just stares. He utters the word "beautiful" to her mother's admiration of her "lilies" (beautiful is obviously meant for another lily), and again, he stares. And stares. You wish he'd stop. But you can't stop staring at him staring. This is from his point of view and the movie makes no bones or excuses about it. All that discussion of the male gaze, as if females don't gaze in similar ways (we do), this is a male gaze movie by a man with a problem. And that's part of the point.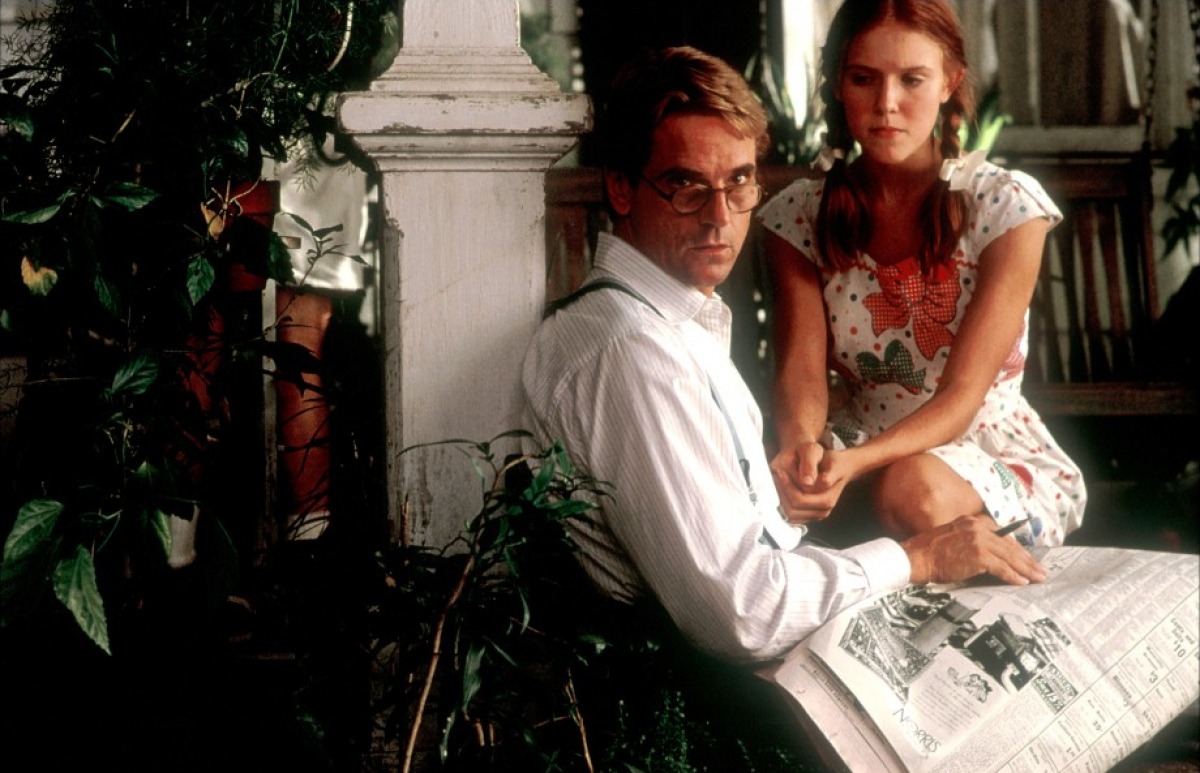 But we also get to understand and see Lolita, her humor, her rambunctious energy, her sexual curiosity, her power, her innocence and the consequences of losing her "innocence," and we eventually see her pain. After a later sexual encounter with Humbert, she places two pillows over her head and begins to cry. She's confused. What did she do this time, even if she did it another time? I can think of many girls who will understand this confusing moment very deeply. You feel for her and you loathe Humbert at that moment. And you root for Lolita when she either irritates Humbert or screams at him ("Murder me like you murdered my mother!") There's much pleasure in watching Swain's Lolita drive Humbert to such angry annoyance (he wanted a teenager, he's got one). In Lyne's version, it well matches Nabokov's novel:
"Lolita, when she chose, could be a most exasperating brat. I was not really quite prepared for her fits of disorganized boredom, intense and vehement griping, her sprawling, droopy, dopey-eyed style, and what is called goofing off – a kind of diffused clowning which she thought was tough in a boyish hoodlum way. Mentally, I found her to be a disgustingly conventional little girl. Sweet hot jazz, square dancing, gooey fudge sundaes, musicals, movie magazines and so forth – these were the obvious items in her list of beloved things. The Lord knows how many nickels I fed to the gorgeous music boxes that came with every meal we had."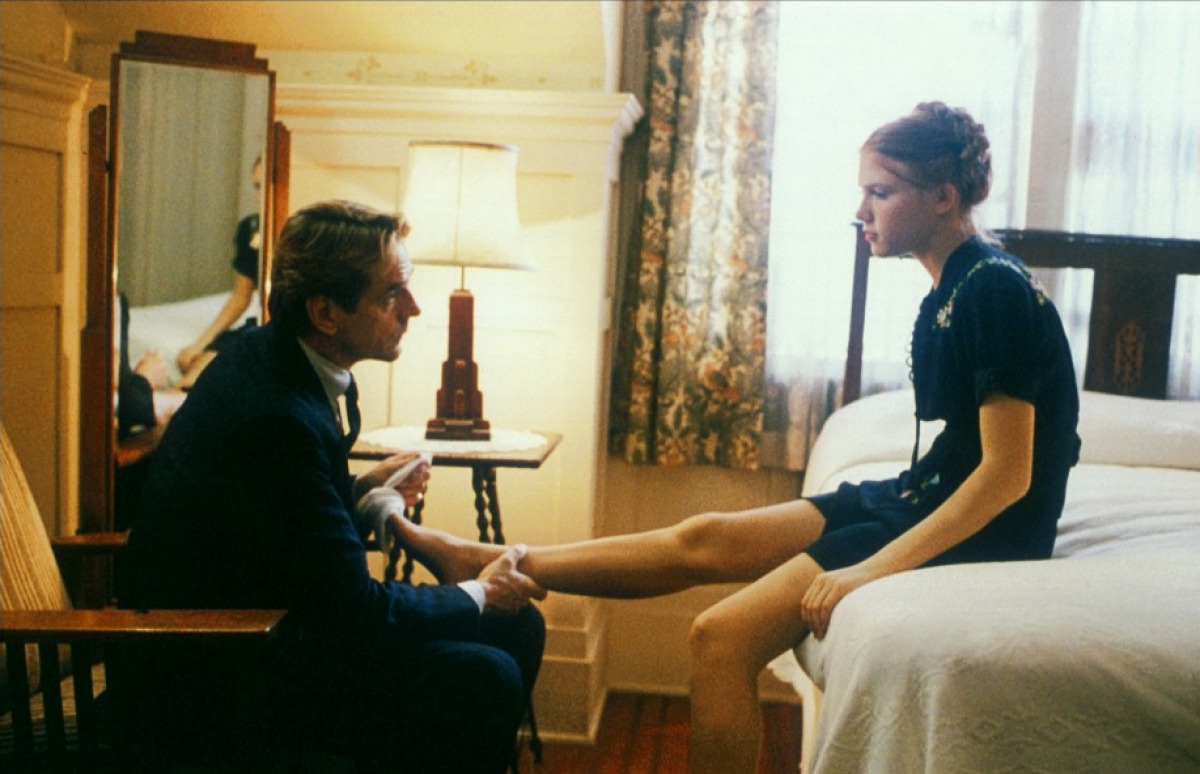 So, even as eloquent as Humbert speaks and writes, we occasionally tire of his utterances of such dramatic proportions that they play sick, ridiculous and romantic all at once. As Irons narrates: "Gentlewomen of the jury. If my happiness could've talked, it would have filled that hotel with a deafening roar. My only regret is that I did not immediately deposit key number 342 at the office and leave the town, the country, the planet, that very night."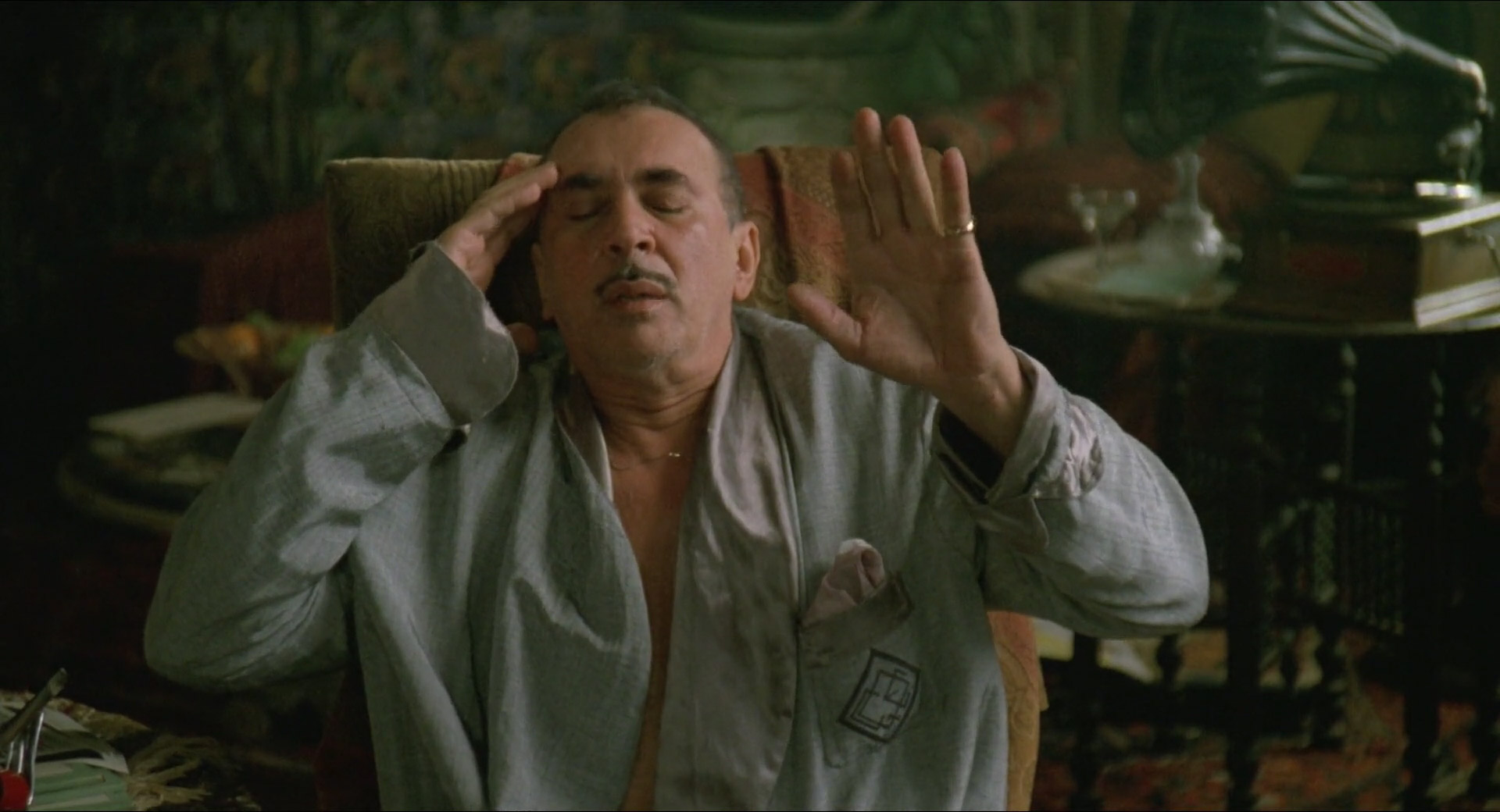 He's talking about the doom of Quilty (Frank Langella), who shows up at the hotel Humbert and Lo are staying after her mother, Charlotte (Melanie Griffith – serviceable – no Shelley Winters), dies. Unlike Peter Sellers impersonating a police officer (and various other characters), Langella's Quilty is like an elegant devil, saying things Humbert thinks he's hearing, but is not (or is he?). He's maddening. And he's sinister. If Sellers was the vulgarian double, Langella is the predatory evil double in a proper suit, the black pit of jealousy, the voices and scenes one hears and envisions in one's head while imagining their lover embraced by a man turned demon-man. Both men Humbert would not dare consider himself to be (Sellers or Langella), but in a part of himself (indeed many men)…. he is. That soils his romanticism and riddles with the darker recesses of his conscience. He loves Lolita. This is a love story. This is not obscene!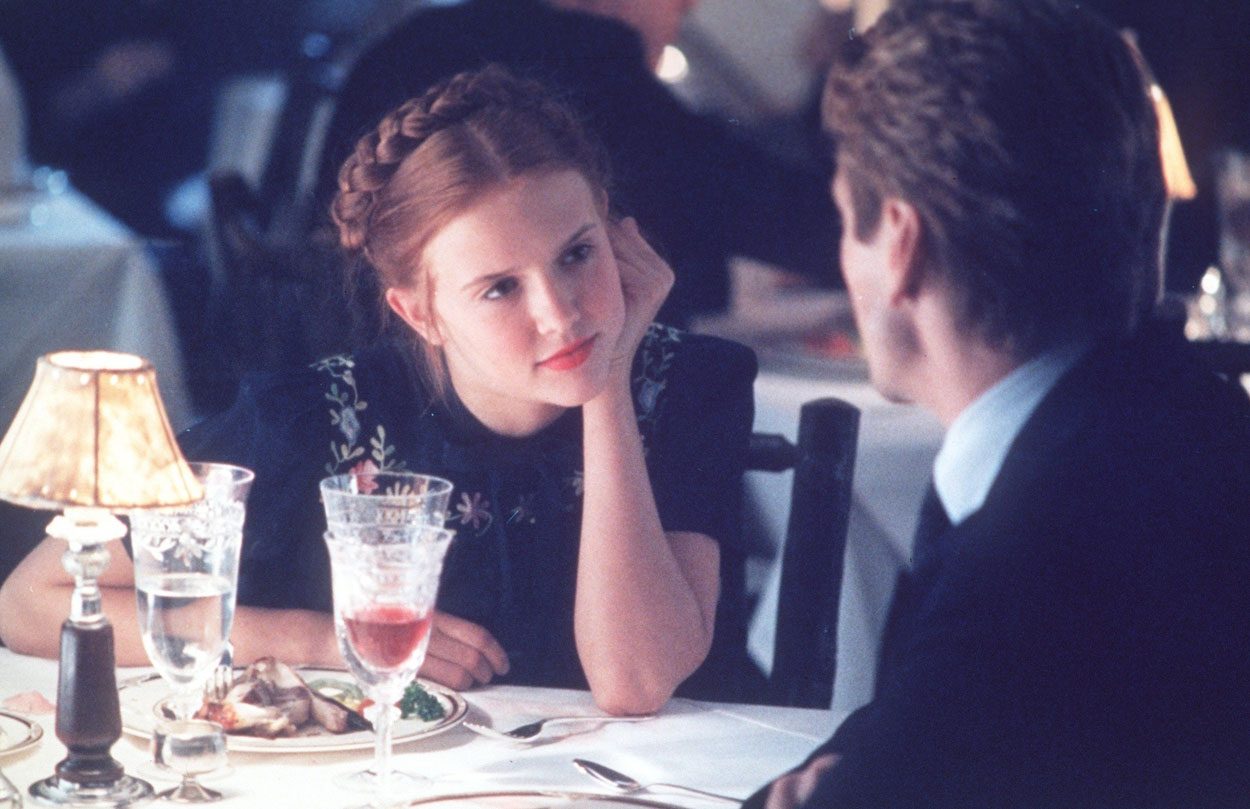 The movie begins with the famous words: "She was 'Lo', plain 'Lo' in the morning standing four-feet-ten in one sock. She was 'Lola' in slacks; she was 'Dolly' at school. She was 'Dolores' on the dotted line. In my arms she was always Lolita. Light of my life, fire of my loins. My sin, my soul. Lolita." And continues with the point of his obsession, "But there might have been no Lolita at all had I not first met Annabel. We were both fourteen. Whatever happens to a boy during the summer he's fourteen can mark him for life." You see, the refined, intelligent and attractive Humbert, a professor of French literature who is so consumed by his sweetheart Annabel dying when he was 13, has maintained a fixation for pubescent girls. And, so, he has remained a frustrated and romantically empty man, even if he's had his moments. In the novel, Humbert states:
"Overtly, I had so-called normal relationships with a number of terrestrial women having pumpkins or pears for breasts… I was consumed by a hell furnace of localized lust for every passing nymphet whom as a law-abiding poltroon I never dared approach. The human females I was allowed to wield were but palliative agents. I am ready to believe that the sensations I derived from natural fornication were much the same as those known to normal big males consorting with their normal big mates in that routine rhythm which shakes the world."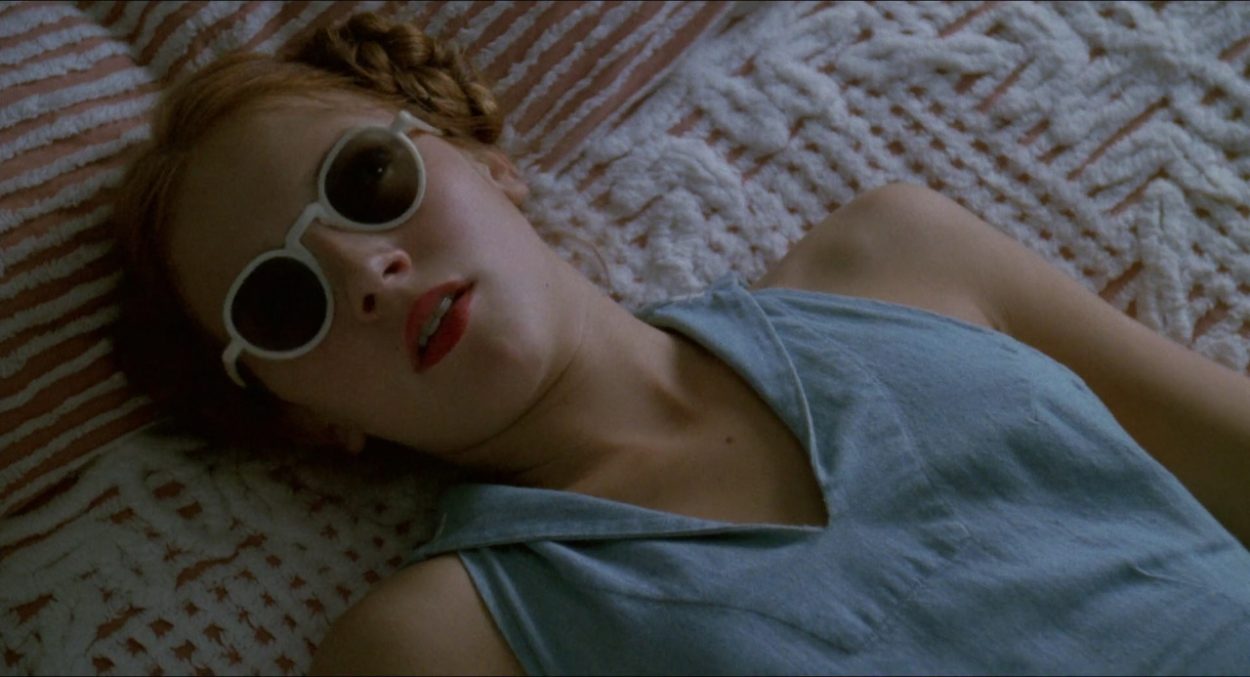 But, then, that fateful day in a quiet New England town, 1947 (Lyne's movie, closer to the novel, places it back in the 1940s), where Humbert has taken a teaching job at the local university, he, again, spies Lolita on the grass and falls instantly in love with 14-year-old Dolores Haze. While Lolita's mother, Charlotte (Griffith) romantically pursues her boarder, Humbert preys on, and in his mind, slyly courts his Lolita. Though eye-catching, she is a typical adolescent: mouthy, cute and flirtatious. But to Humbert she is so much more – she becomes his daughter, his orphan, his lover, his traveling companion and his downfall. Lyne's quiet, alluring and disturbing direction maintains the claustrophobic feel of Humbert's fate with a soft chokehold that is not necessarily exploitative but rather, fearlessly, complexly erotic (I'm sure people will disagree with me) or, at times, grossly obvious. With sensitivity, style and soul, Lyne slowly strangles both protagonists to a heartbreaking, cathartic submission that, as Nabokov intended, could only lead to doom.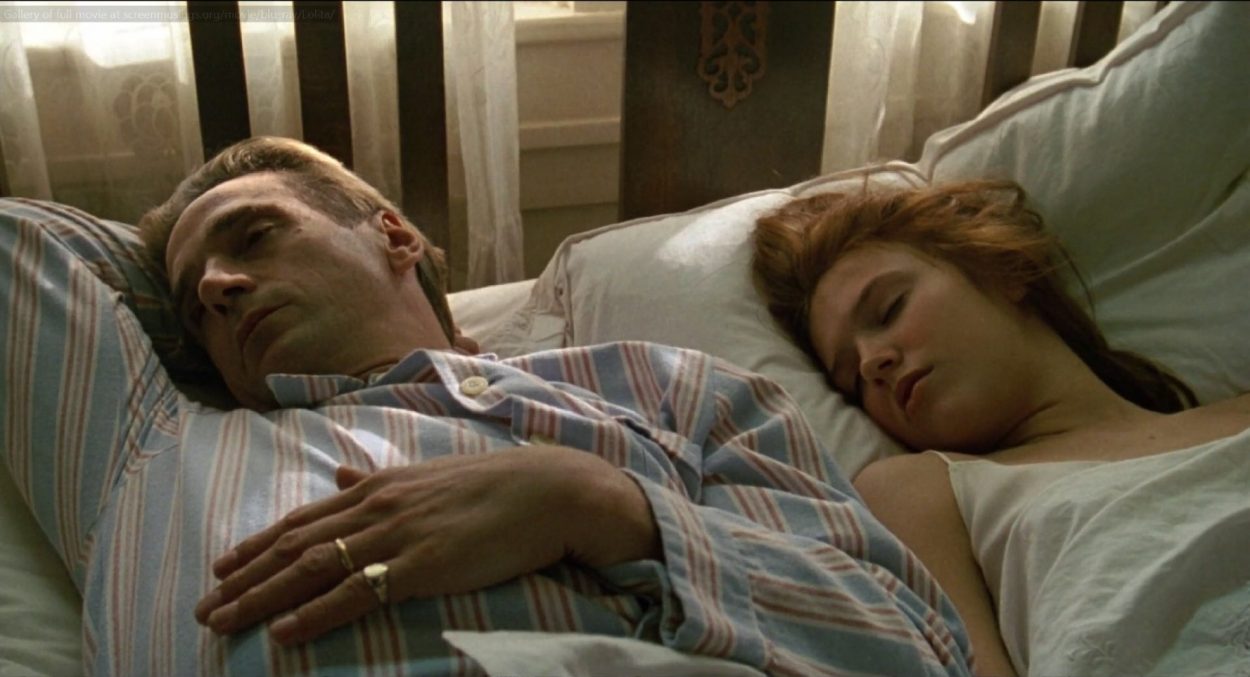 Judging neither character as simply saint or sinner, Lyne's Lolita will displease both those who are quick to condemn any depiction of this union (statutory rape) and those yearning for pornography. While the film presents images that have become, in most cultures, standard turn-ons for barely legal porn, or fashion or video imagery, or for women who think merely holding a copy of "Lolita" is "sexy": white socks on young, awkward legs and illicit sexual activity between young and old, it's not simply getting off on those details, it's putting them all out there, yes, but you have to think about that fetish while watching it. Particularly because Lyne shows (very carefully filmed when you study the picture's production history) Humbert and Lo consummating what is often a role-playing fantasy. And you do think about the girl on the other end of it (I do). As a result, it is haunting, horribly sad and sometimes sickening.
Though Lyne triumphs with his picture (it's one of his best, and this is from a writer who likes Lyne, even his supposed trash), writer Stephen Schiff's screenplay is potently mournful, a perfect pairing with Lyne's moody imagery. And Lolita's stars – Irons and Swain – their understanding and intelligence, no writing or photography could have made the picture as powerful as it is without them. They carry the film. Not a stranger to deviants, Irons (and his eyes, his voice, that voice) plays Humbert as a handsome, helpless, depraved and, at times, a sympathetic character. But he's also the quintessence of tormented compulsion. And he works wonderfully off Swain, who is an ideal Lolita. Though lovely, she resembles Nabokov's depiction of a girl whom Humbert views a semi-vulgar adolescent with those "certain mysterious characteristics, the fey grace, the elusive, shifty, soul-shattering, insidious charm that separates the nymphet from such coevals of hers."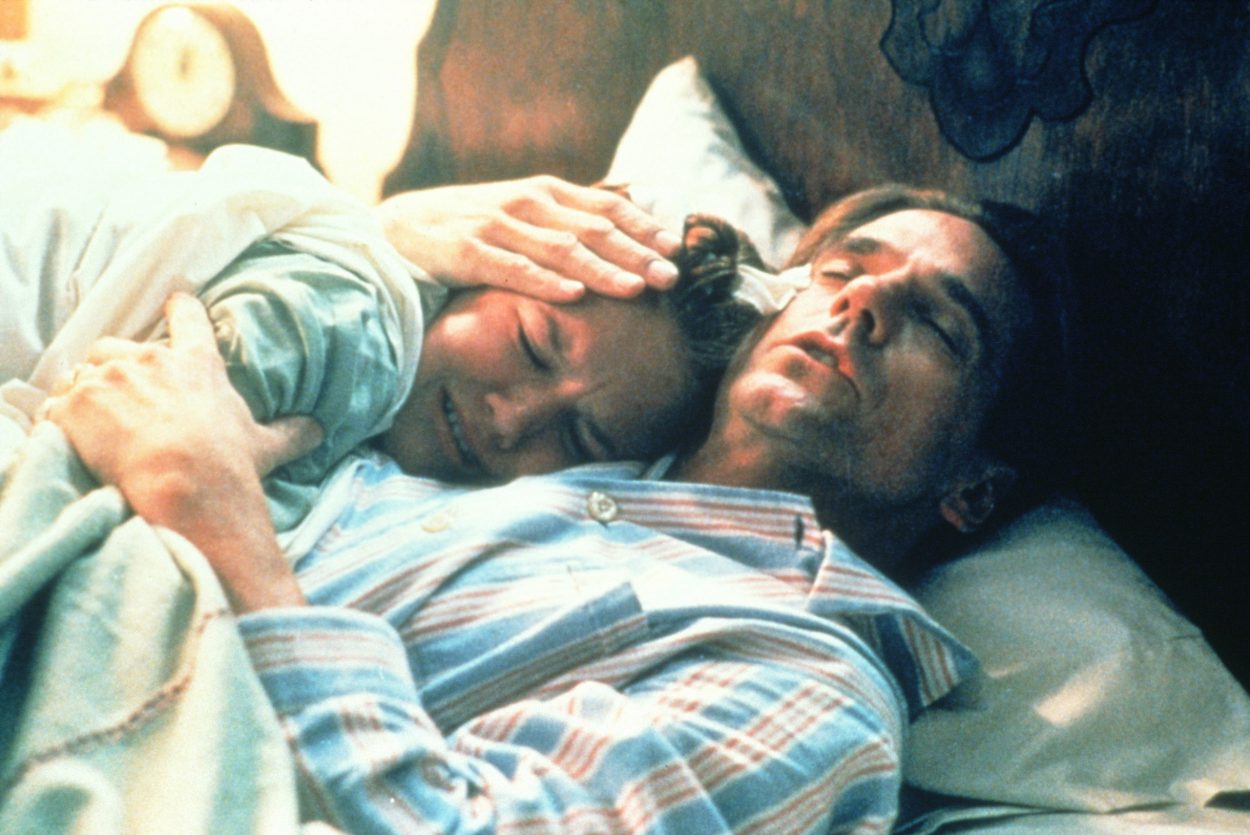 Showing an inventive and well-timed humor as well as an apt understanding of her role and its emotional complexities, Swain is different but equals her predecessor in Kubrick's picture – the hilarious, sexy-smart Sue Lyon (some critics who admire Lyne's film think Swain betters Lyon). Swain's Lolita is a complicated siren/victim. She's enchanting but exceedingly normal. She uses her wiles to manipulate and control but, much like Lyon, it's for survival rather than pure sexual teasing. Lolita is aware of her sexuality but not certain of its morality or what that even means (even as she'll scream at Humbert for being a sick pervert – and deservedly so). One moment she is embracing the game and the next she is crying herself to sleep. Swain has Lolita in a defensive position but not a pathetic one, and not one many a woman can't understand herself. Embracing the illicit, running from it and towards an even more deviant predicament, she is what the picture so achingly dissects: the confusion and darkness of a young girl's sexuality which can, in the end, become heartbreak. And through Humbert's all-gazing eyes, which get right into how men frequently look at girls as they grow into teenagers, with lust or with discomfort, sometimes averting their gaze to be decent, and girls see this. Humbert is all out there, and he acts on it. This leads to doom – a doomed love or a doomed obsession.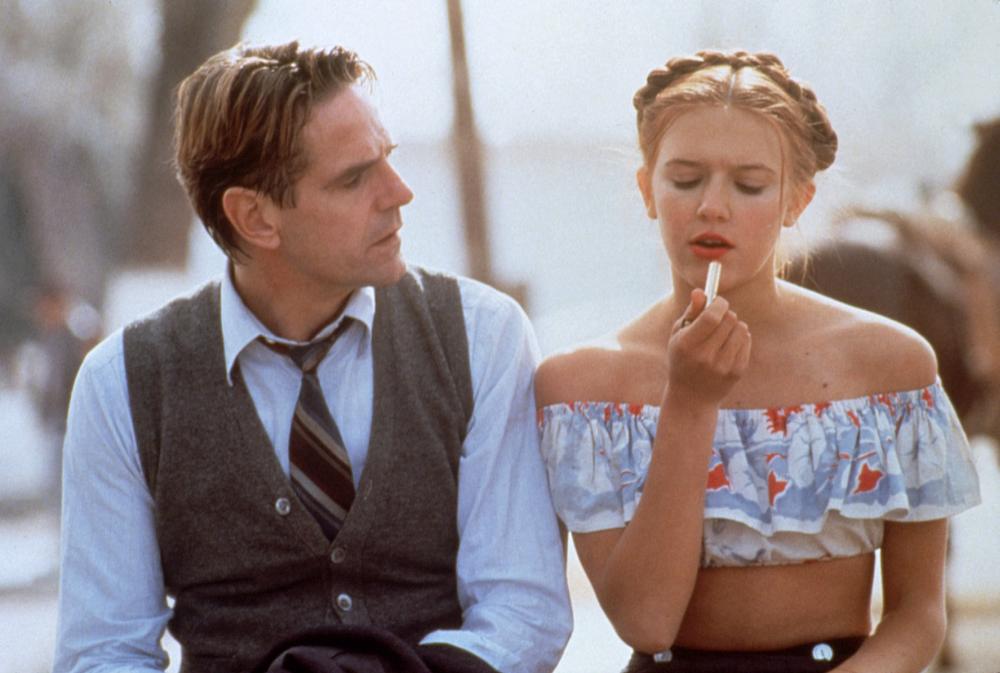 Lolita then, with its more openly sexual scenes, presents difficult questions; it probes your own creepy turn-ons and, for some, makes you recollect your own teenage past. Lyne never shying away from the kissing, the lovemaking, the legs wrapped around the back, puts viewers in a unique, uncomfortable position; making us complicit with Humbert while rooting for Lolita. Lolita has some control and no control (though, what does that control mean, exactly, and it won't help her in the end), and Humbert both admires and resents it. As Nabokov wrote: "You have to be an artist and a madman, a creature of infinite melancholy, with a bubble of hot poison in your loins and a super-voluptuous flame in order to discern at once the little deadly demon among the wholesome children; she stands unrecognized to them and unconscious herself of her fantastic power."