On Wednesday, January 11th & Thursday, January 12th, don your fatigues, lace up your boots and grab your Italian/English phrasebook – like that classic videogame commercial, it's time to take to the streets and proclaim, "MACARONI COMBAT!!!" We're presenting two star-packed, well-regarded examples of the offbeat category of WWII dramas made in the '70s by Italian filmmakers, both vigorously championed by our prime programmer, and both involving racially and ethnically diverse groups united by a goal of survival. And one of these you may recognize as influential on one of the biggest films of the noughties.
First, genre-hopper Umberto Lenzi unfolds an epic drama of the different kinds of love that can survive bloodshed in 1979's From Hell to Victory. In 1939, six friends from America, France, Britain and Germany vow that despite the impending war that will send them off on unknown directions, they will come back to their favorite Parisian café each year and not let the conflict divide them. For the next five years, they will weave in and out of each others' lives and rise to their individual potential for greatness, holding on to their moral centers as the rest of the world falls apart.
While Hell is marking its first New Beverly screening, Quentin Tarantino has previously shown it as part of his legendary traveling festivals. When he played it in Austin in 2005, he noted in his presentation that had it been made in the '60s amid the popularity of other war films like Battle of the Bulge and The Longest Day, it would not only have a bigger reputation, it would probably have the exact same cast, as stars George Peppard, George Hamilton, Horst Buchholz, Capucine, Sam Wanamaker and Jean-Pierre Cassel were all headliners back then. While acknowledging how some other ambitious European productions sometimes had weak moments, he further proclaimed, "No stumbling here. This movie is terrific…It's got great story, great characters and a great gimmick." A similar framework story of friends vowing to reunite despite world conflict was used for the 1988 Disney Channel production A Friendship in Vienna and the acclaimed 2013 German miniseries Generation War, which received a U.S. theatrical release, so Hell can even lay claim to being an early trendsetter!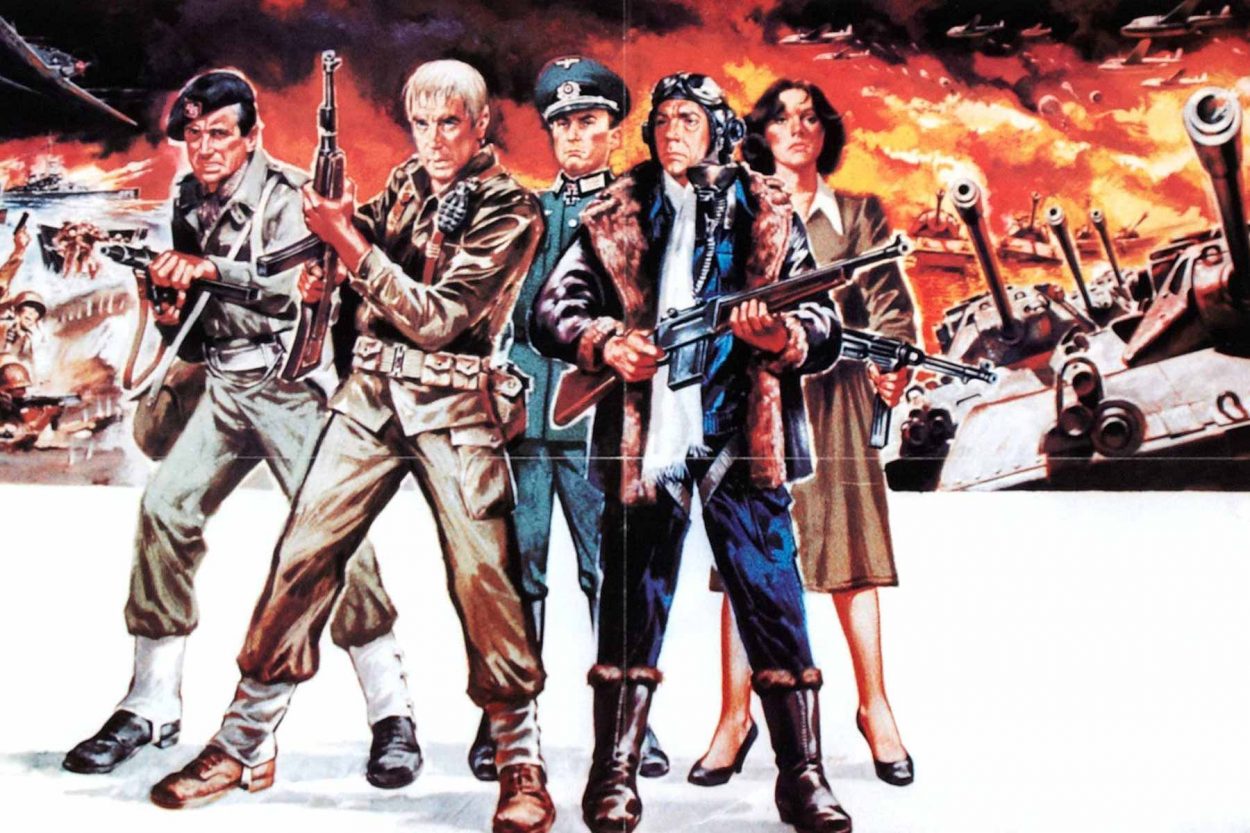 To add extra scale to his expansive story, Lenzi integrated actual wartime news and military film material, along with some footage from other productions by Italian directors, including Eagles Over London from 1969, directed by none other than Enzo Castellari, the creator of our second feature on the bill this evening! Eagles screenwriter José Luis Martínez Mollá is one of the names hiding behind the pseudonymous screenplay credit "Anthony Fritz," along with Lenzi himself and Gianfranco Clerici, whose other screenplay credits include a Castellari film, High Crime, and many Lucio Fulci projects like Don't Torture a Duckling, The New York Ripper and Murder Rock. Cinematographer José Luis Alcaine would go on to shoot multiple films for Pedro Almodóvar, and the Hugh Wilson comedies Rustler's Rhapsody and Blast from the Past. Other great Eurocult actors appearing in this film are Ray Lovelock from Let Sleeping Corpses Lie, Lambert Wilson from La Femme Publique and The Matrix Reloaded, and Jess Franco veteran player Howard Vernon.
Next, we have five more Americans in France, Army criminals bonded not by friendship but by a death sentence from their own country. On route to a prison camp to await execution, German planes attack the transport and the men make tracks for Switzerland. When they encounter an equally condemned German soldier, they take him on for strategic purposes in their quest for freedom. However, unexpected skirmishes along the way drive them to make one last selfless gesture in the name of stopping Nazi terror. Such is the trajectory of The Inglorious Bastards, Enzo Castellari's rousing 1978 adventure that provided the loose building blocks of our boss' 2009 masterpiece.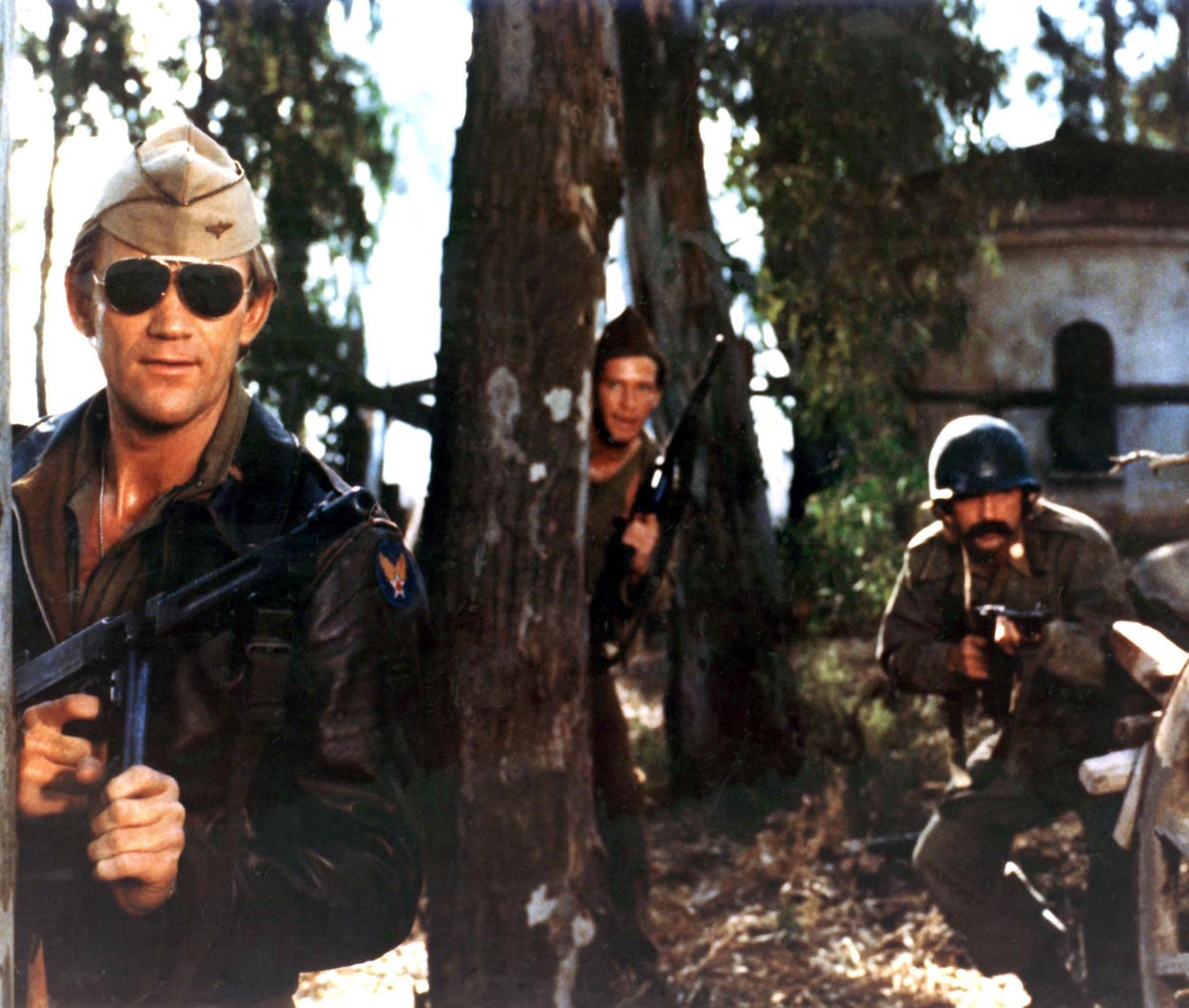 Bastards brings together a great collection of '70s heroes for its cast: Bo Svenson, just recently seen on our screen in Snowbeast and Breaking Point; "The Hammer" Fred Williamson, who was already enjoying bigger fame in Europe than in America; Ian Bannen, Scottish star of The Offence, Hope and Glory and Waking Ned Devine; and Peter Hooten, the first actor to portray Marvel Comics hero Doctor Strange in the titular 1978 CBS TV-movie. Svenson and director Castellari made brief acting appearances in Inglourious Basterds, and the alias that Sgt. Aldo Raine attempts at the cinema, "Enzo Gorlami," is a "basterdised" shout-out to Castellari and his father, Dr. Butcher M.D. director Marino Girolami.
To write the screenplay, Castellari gathered his own Eurocult dream team, including husband-and-wife duo Franco Marotta & Laura Toscano from The Night Child; Sandro Continenza, contributor to Hercules in the Haunted World, Hercules and the Captive Women and The Day the Sky Exploded (all playing later this month!); Sergio Grieco, whose writing/directing finale Beast With a Gun was beach bunny Melanie's favorite Helmut Berger movie in Jackie Brown; and Mario Bava collaborator Roberto Migliorini.
The original Italian title for the film was Quel maledetto treno blindato, which literally translates to "That damned armored train."
Be they compatriots of conscience, or companions of convenience, you'll be swept up into these wartime odysseys we're unfurling for you at the Bev. For us, our squad goals are that you bring your squad to join us in watching these great movies together!