As December and this year come to an end, so does our tribute to director and longtime New Bev friend Bob Clark. Clark won immortality for A Christmas Story, essentially a movie about a kid's humorous journey to getting what he's always wanted. But just as many of you might not have had all your wishes come true this holiday, on December 27th, our final Clark double feature tells two action-packed stories – one serious, one uplifting – of a couple of men who do not get what they wanted and have to go out and win it themselves… and that's JUSTICE!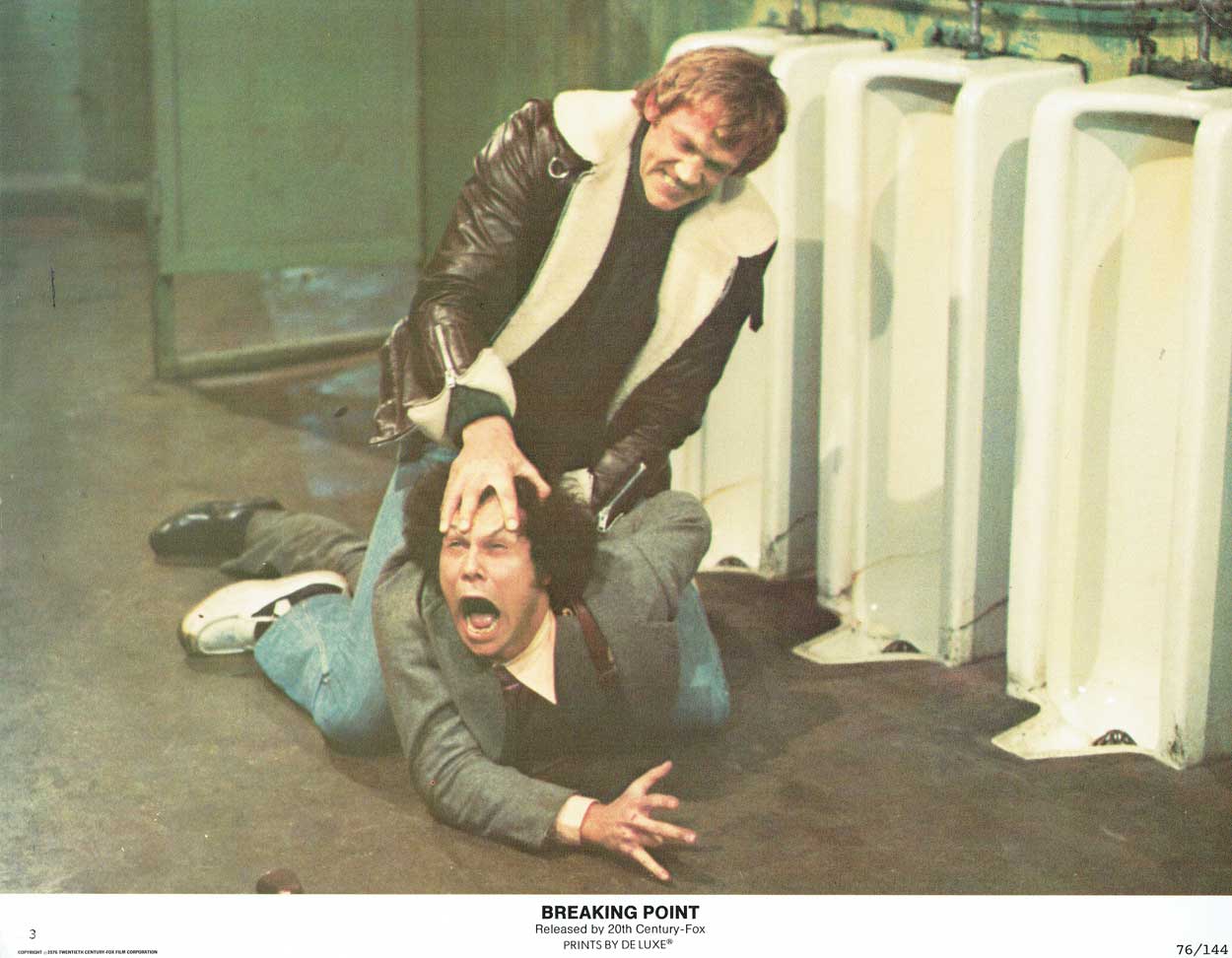 Michael McBain (Bo Svenson) is an easygoing martial arts trainer who witnesses two muscle-bound goons beating a man to death. After loved ones cause him to waver on whether to testify against them, once he agrees to, he discovers he's become enmeshed in a bigger war against mobbed-up construction magnate Vincent Karbone (John Colicos), and Karbone proceeds to retaliate against McBain's extended family. Despite being put in witness protection and moved to Winnipeg, Karbone's crew finds them and continues the attacks. But they've underestimated what will happen when they push McBain to his Breaking Point!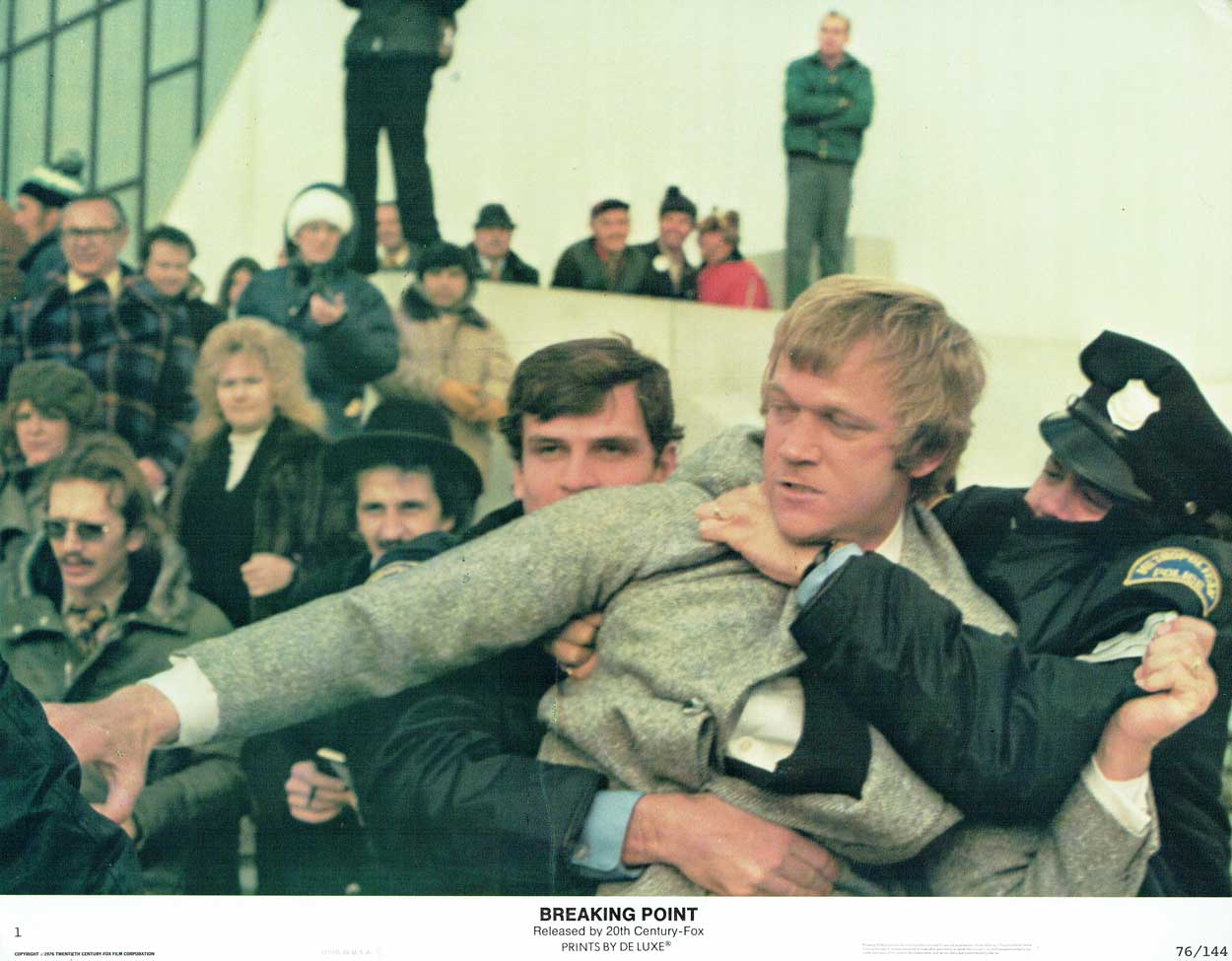 Breaking Point was Bob Clark's 1976 directorial follow-up to Black Christmas. Like that previous film, Clark took advantage of Canadian tax incentives to make it; it was the largest-budgeted Canadian film at the time. In the interim between those films, he also helped produce the Southern bootlegging adventure Moonrunners, which served as the basis for the later hit series "The Dukes of Hazzard." The initial story came from writer Roger Swaybill, who would later collaborate with Clark on his Porky's movies, as well as sharing screenplay adaptation credit on the groundbreaking 1980 PBS sci-fi movie The Lathe of Heaven. A rewrite was done by prolific Canadian screenwriter Stanley Mann, whose credits include Eye of the Needle and Meteor.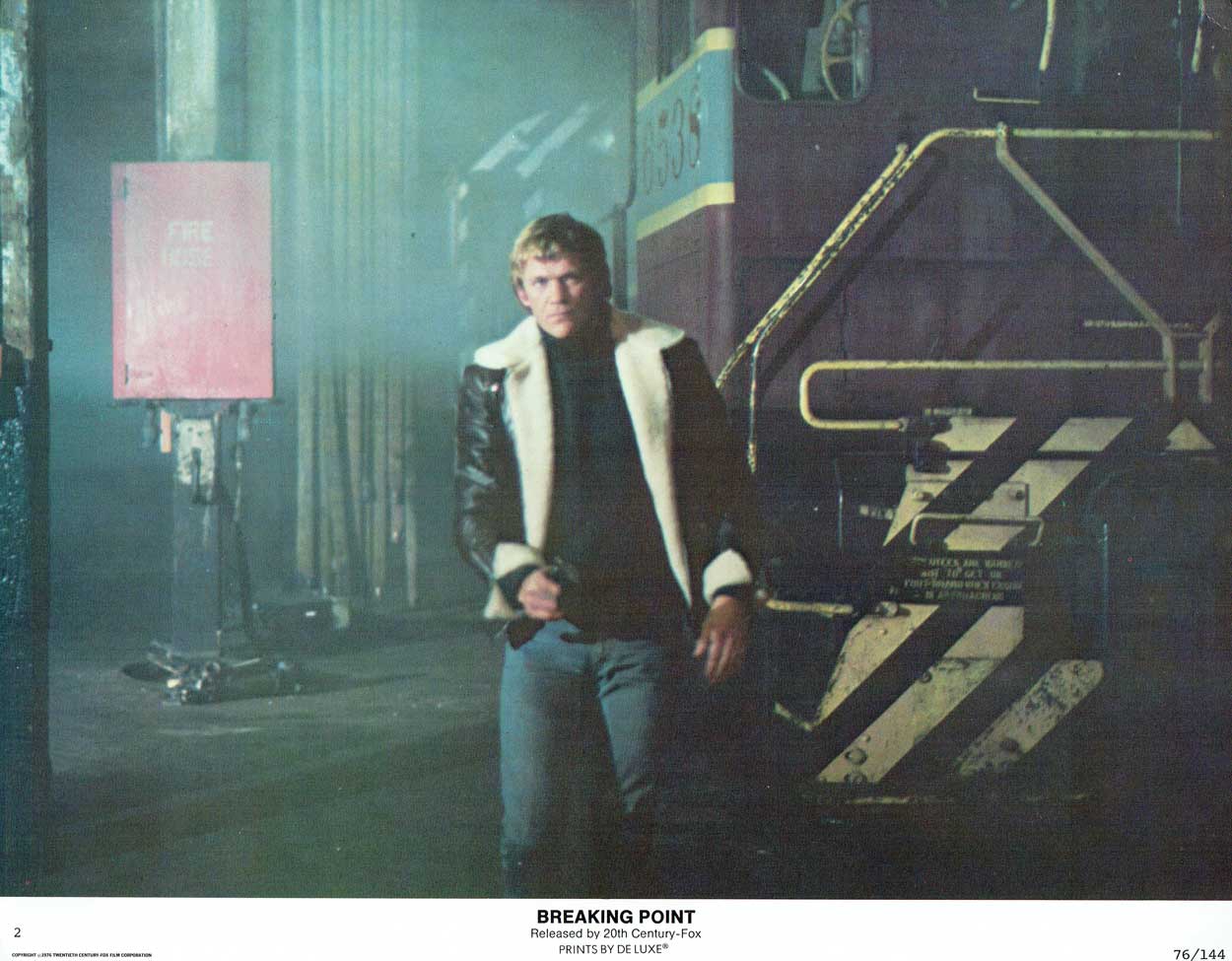 Leading man Bo Svenson had been a black belt judo champion and frequent guest-star tough guy on TV shows when he got his biggest elevation, stepping in to play hero sheriff Buford Pusser in Walking Tall: Part 2 when the real Pusser, planning to play himself, died in a car crash. Breaking Point was made afterward, further cementing Svenson as an action star. He continues to play square-jawed cops and soldiers today, and has appeared in two of our boss' films as well. Canadian actor John Colicos has played all manner of bad guys, from Klingon Commander Kor on both "Star Trek" and "Deep Space Nine" to voicing Apocalypse on the '90s animated "X-Men" series. Jack-of-all-movie-trades John "Bud" Cardos, who directed one of our Shocktober faves The Dark, has a brief role, and also directed the second unit too.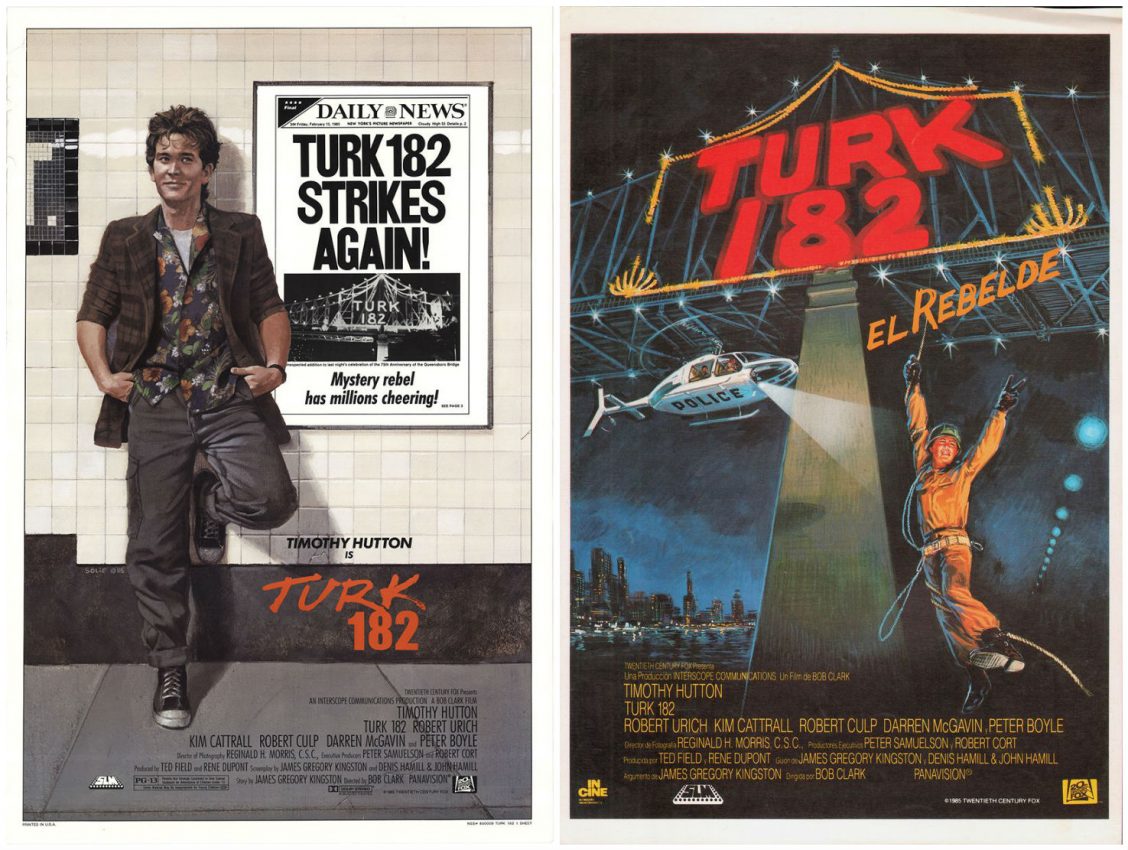 Firefighter Terry Lynch (Robert Urich) suffers major injuries rescuing a child from a burning building. But because he did it off-duty and had been at a bar earlier, he's denied any benefits. His little brother Jimmy (Timothy Hutton) tries taking the case to smarmy Mayor Tyler (Robert Culp), but gets ignored. As Terry grows mortally depressed, Jimmy takes the battle to the streets, humiliating the city fathers with graffiti and other pranks signed with his big brother's nickname and badge number. And now a callous city government is going to have to reckon with Turk 182.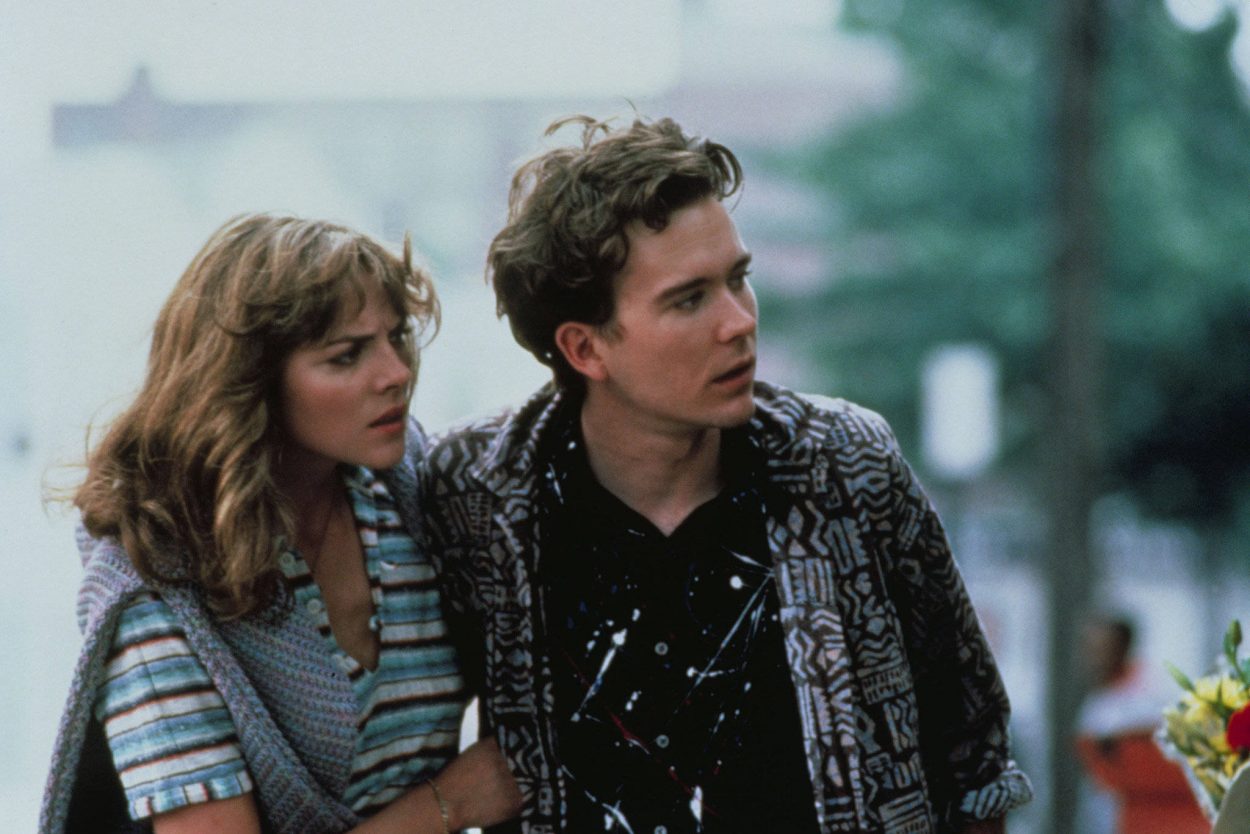 Originating from a story and screenplay by poet/playwright James Gregory Kingston, Turk was the first credit for brother writing team Denis & John Hamill, both siblings of journalist, author and New York chronicler Pete Hamill. As a team, they also wrote the Richard Pryor comedy Critical Condition. Denis has collaborated with big brother Pete, and shares credit with Walter Hill on the upcoming action film (Re)Assignment starring Michelle Rodriguez. The plot thread of leaving the tag "Turk 182" was inspired by a '70s NYC tagger calling himself TAKI 183, whose signatures around town started the rise of graffiti art.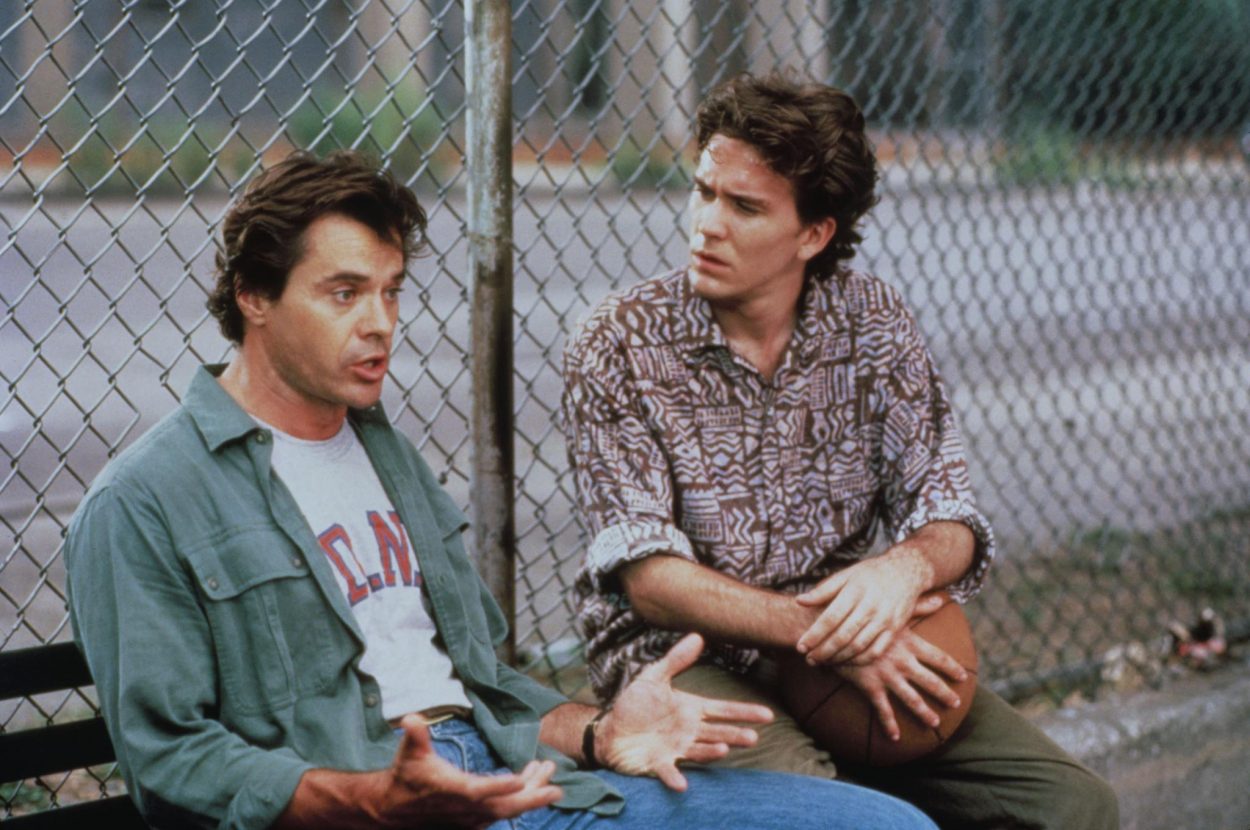 Timothy Hutton gets top billing, and he's cool, but we're more fond of watching the late Robert Urich here. After all, who didn't love Urich and all his great TV work? He was probably one of the few fellas who could throw a nonsense word like "bongeroo" into an aspirin commercial and make you feel empathy. Clark also peoples this cast with a fine trove of "them guys" actors – Peter Boyle, Darren McGavin, Maury Chaykin, James Tolkan, Dick O'Neill, even Paul Sorvino as himself. And for good measure, this double feature lets you see two sides of Robert Culp, who earlier plays a decent cop in Breaking Point and switches to crooked mayor here.
What better way to close out 2016, and set a vibe for 2017, than an evening watching the good guys win? Come spend this last Grindhouse Tuesday of the year with us, and open up one last present: a beautifully wrapped package of whoopass.