It has been said that filmmaker Stanley Kubrick's work is unemotional and detached. While many defend this stance as descriptive of his technical style, Kubrick was a visual artist whose images (both moving and still) captured, examined and displayed human feelings in an extremely intimate manner. The emotional electricity of Paths of Glory (1957) or Full Metal Jacket (1987) shoots off the screen bullet-like while films such as Lolita (1962) or Eyes Wide Shut (1999) drip with images of human lust and desire. Even the futuristic 2001: A Space Odyssey (1968) conveys deeply human feelings of fear and our desperate need for interpersonal communication.
The personal nature of Kubrick's work cannot be attributed to film school training but it can be traced to his work as a photographer, which began when he was just a teenager.  By exploring his photojournalism career, we may locate the Kubrick Eye and see how this young man became such a highly regarded cinematic master, producing such gems as Dr. Strangelove (playing the New Beverly on December 4 & 5) Barry Lyndon (playing the New Beverly on December 7, 8 & 10) and The Shining (playing the New Beverly from December 28, 29, 30 & 31).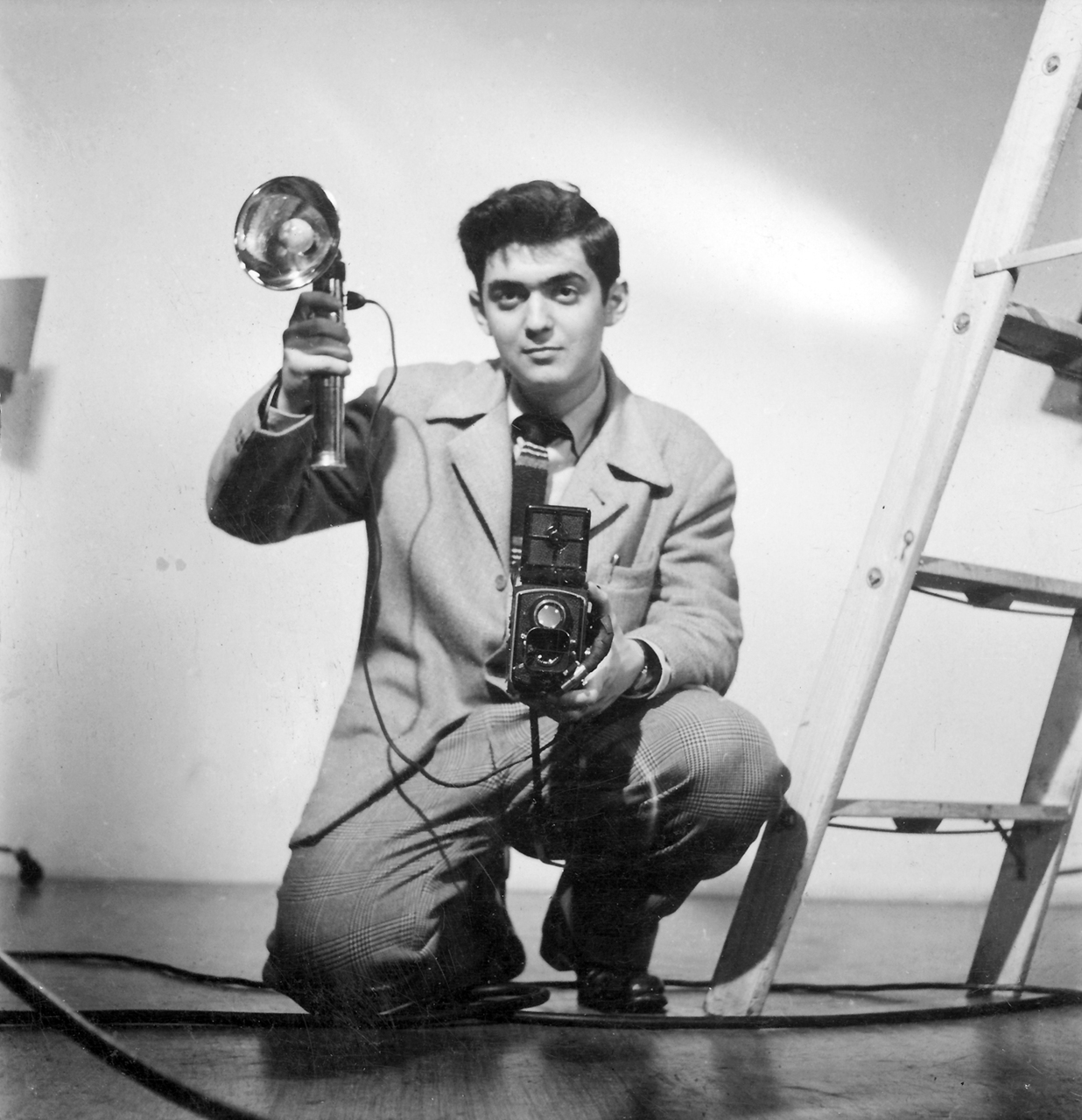 Look Magazine was founded in 1937, the same year as Life Magazine. While the two publications shared certain similarities (primarily that of being a photographically-centered periodical), most viewed Look as less "classy" than Life. But senior editor George Leonard and executive editor Dan Mich didn't mind that at all. In fact, they welcomed it. To them, Look was a biweekly magazine with big photos and small articles for regular everyday folks. Life could be cold and distant if they wanted to, but this magazine should be relatable and welcoming. It was, as George Leonard is quoted as saying, a magazine that was "personal to a fault" and most certainly a publication that focused on human interests. Needless to say, Look was the first magazine that bought a Stanley Kubrick Original Pic and gave him a job. At 17 years old and still in high school, Kubrick became the youngest photographer that they had ever employed.
Jack Kubrick's gift of a camera to his son Stanley at an early age did much better than anyone could have expected. While the younger Kubrick did poorly in all academic subjects at Taft High School in the Bronx, photography was something he excelled in, leading to the infamous photograph taken in April of 1945. Much has been said about this picture: it was quickly taken on Stanley's way to school; Kubrick carefully posed it, somewhere in between.  What can be seen in this work, posed or not, is absolutely a reflection of American emotions on the day of FDR's death in 1945. This is the photograph Stanley Kubrick sold for $25 to Look.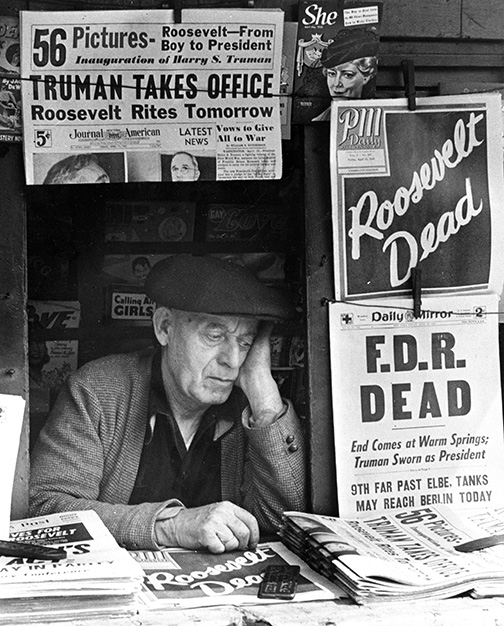 Initially, Look hired Kubrick on as an apprentice and as such his assignments were reserved to street photography and candid-style work. The photography that Kubrick produced in the first 6 months of employ may not have been celebrity photoshoots but they are of the highest quality. To look at these pictures taken by a boy who has just hit his teens is to be completely blown away.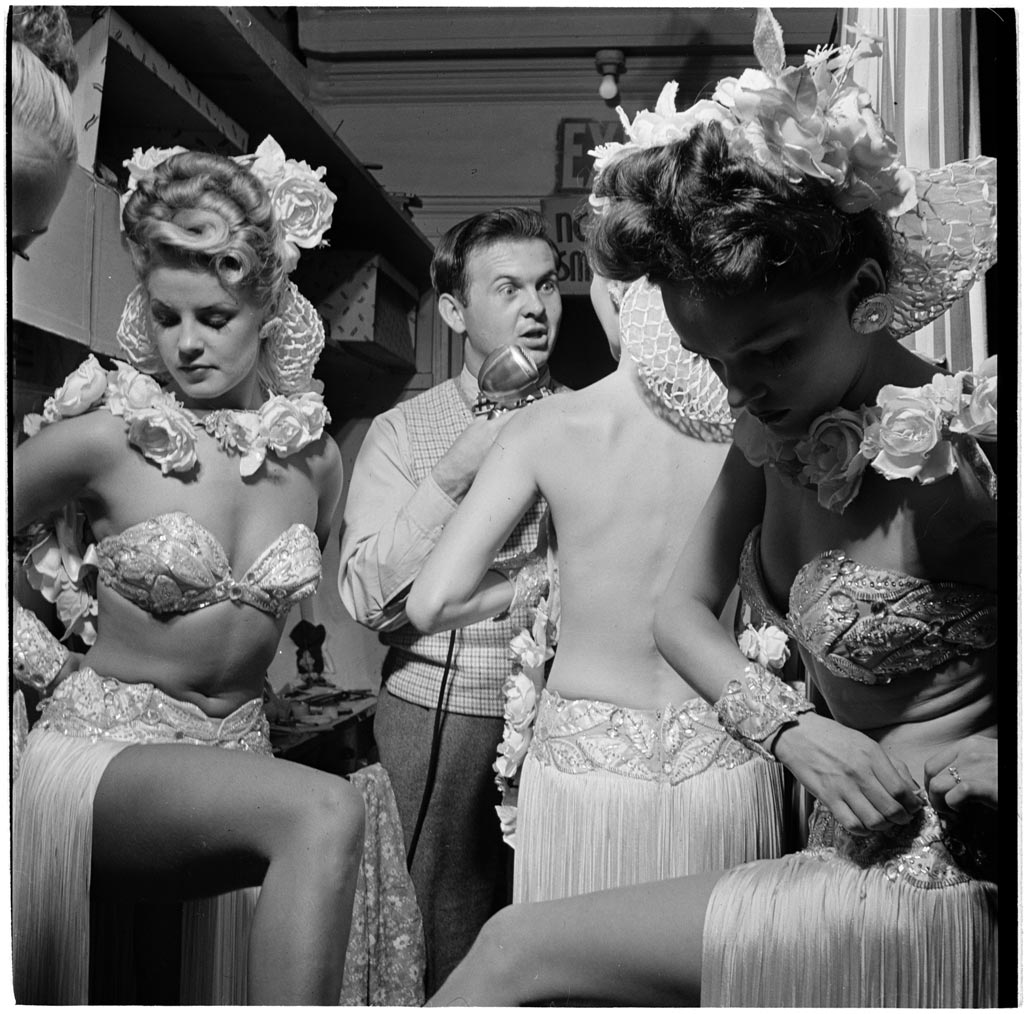 His assignment to advance from apprenticeship to full photographer position was one of his better-known photo collections, taken on the NYC subway in 1947. The title of the photo essay is "Life and Love on the New York Subway," and is made up of over 500 photographs now archived at the Library of Congress, with the rest of the Look negatives (when the magazine folded in 1971 the collection went straight to the LOC).  For the project, Kubrick vetoed regular sleep and rode the subway all night each night for an extended period of time. Shooting into the early morning, the young man achieved a miraculous amount of stunning impressions and imagery.  The result was clearly worth the effort.
Mildred Stagg did an interview with Kubrick for The Camera magazine in October 1948, documenting the camera techniques and methods he used. She wrote, "Regardless of what he saw, he couldn't shoot until the car stopped in a station because of the motion and vibration… Kubrick used a Contex [camera] and took the pictures at 1/8 second. The lack of light tripled the time needed for development." According to other sources, he was also wearing a wire up his sleeve connected to the camera's shutter in order to "shoot" without anyone knowing, and the camera itself was open to the widest aperture so as to let in the most light.  These early experiments with photography and photographic equipment prepared the now-18-year-old Stanley Kubrick to push the limits of what visual technology could do. The use of NASA lenses and natural light in Barry Lyndon probably makes much more sense now, yes?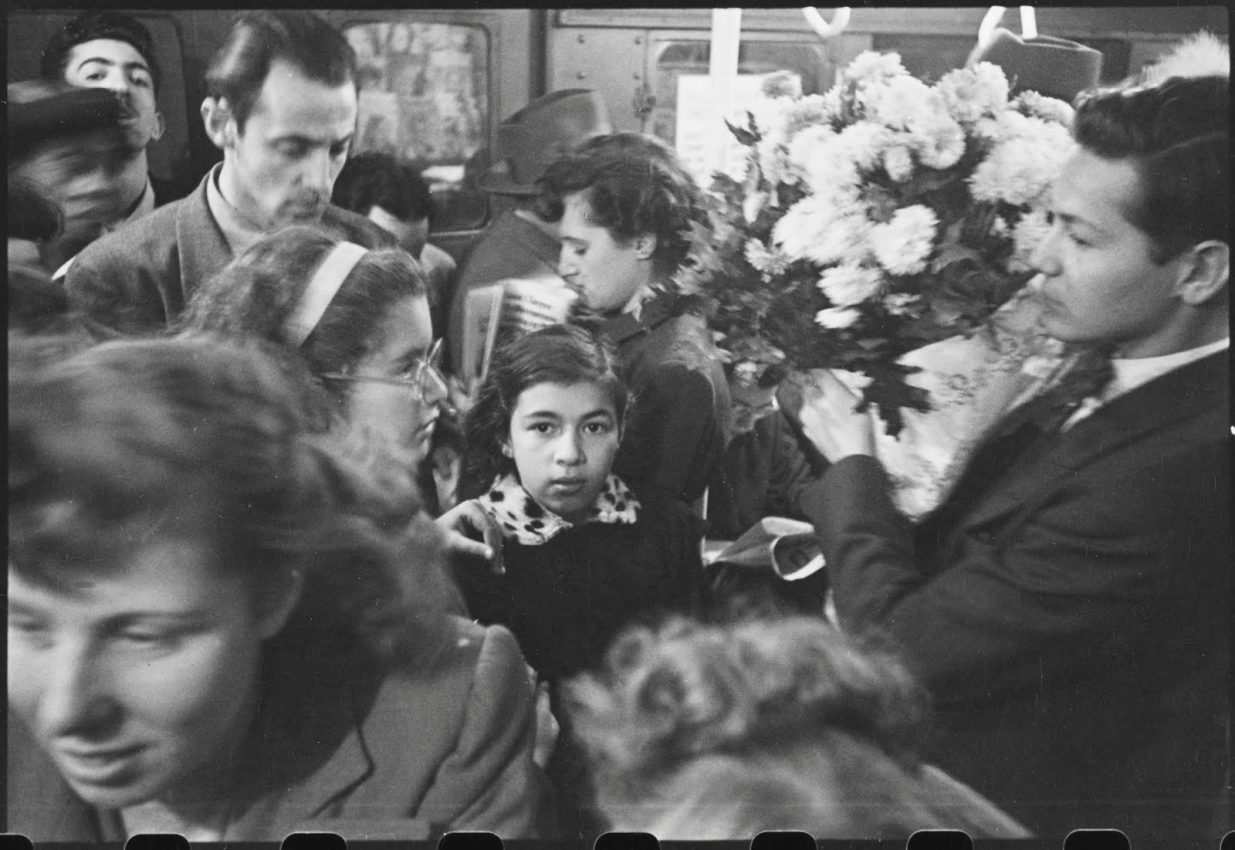 In an interview with Michael Ciment, Stanley Kubrick said "I worked with Look Magazine from the age of seventeen to twenty-one. It was a miraculous thing for me to get this job after graduation from high school. I owe a lot to the then picture editor Helen O'Brian and the managing editor Jack Guenther. This experience was invaluable to me not only because I learned a lot about photography, but also because it gave me a quick education in how things happened in the world." Of course, Look Magazine was also feeling pretty good about the whole situation. Helen O'Brian is quoted as saying that Stanley Kubrick generated the highest number of published articles of any photographer she had worked with.
By the end of his tenure at Look, Kubrick was significantly interested in becoming a filmmaker. He had been exploring documentary work throughout his various assignments, whether they took place at a Gorgeous George wrestling match or visiting with Montgomery Clift and Kevin McCarthy. Stanley knew where he was headed and although photography was satisfying, he wanted more.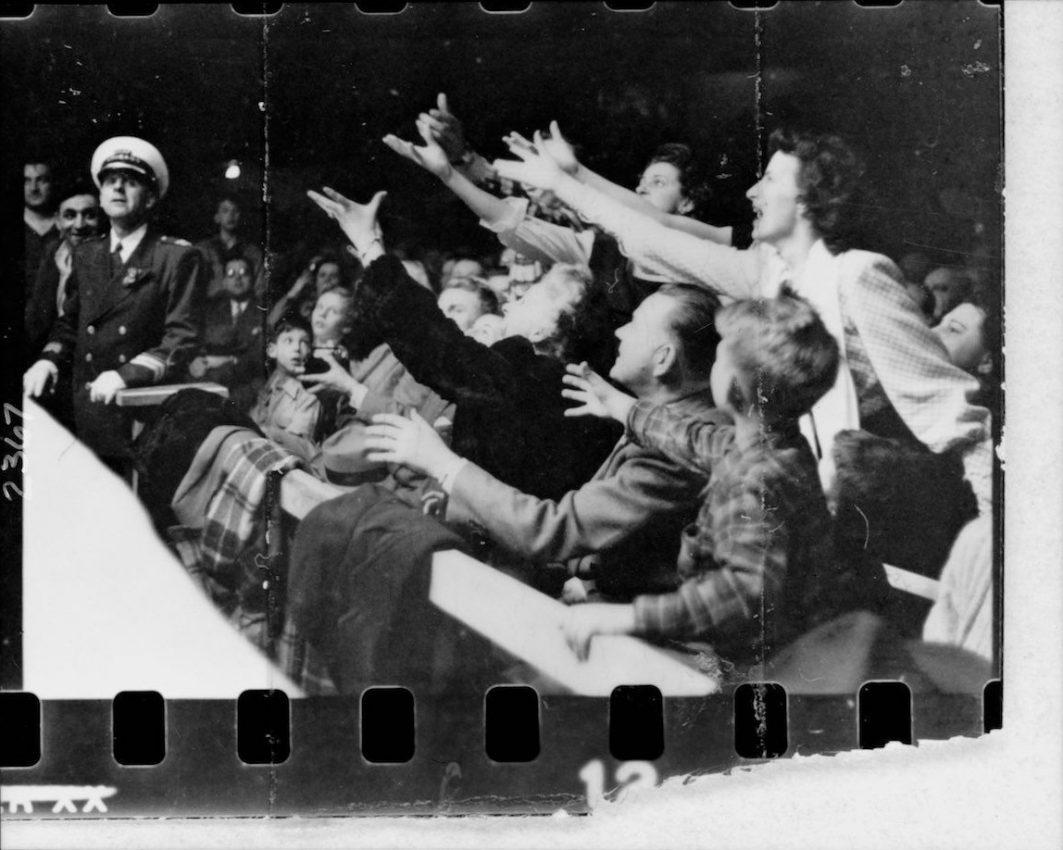 It took a boxing assignment to catalyze his filmmaking career. Kubrick had a great love of shooting intense sports like wrestling and boxing. His trained eye showcased the male body, movement, pain and adrenaline like no one else. He was highly talented at capturing the fandom, muscled bodies and the competitive energy of the arena. So it surprised exactly no one when Look commissioned the 21-year-old to do a study on a singular boxer. Kubrick selected Walter Cartier, a local New York fighter. What resulted was an 8-page, 20-picture story called "Prizefighter," published by Look in 1949 and a short film a scant 2 years later called Day of the Fight (1951).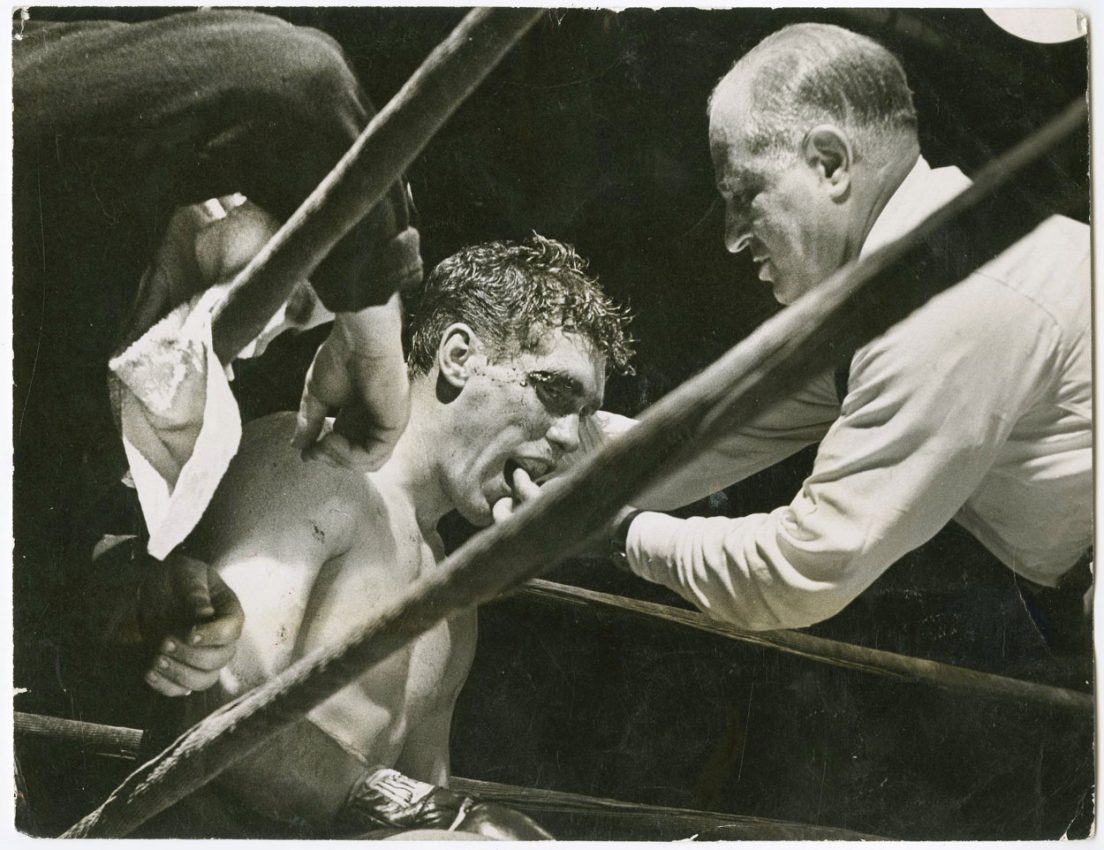 Stanley Kubrick went on to make film after groundbreaking film. He broke rules, created new ways to use familiar equipment and utilized his deep knowledge of still photography and photojournalism to enrich the moving image narrative. This December at the New Beverly Cinema, come and watch his work the way it should be seen, on a big screen. See the strong influence journalism had on his storytelling and the ways in which Kubrick's many years behind the lens of a still camera led to a deeper understanding of humanity in all its flaws and glories.