It can be said that much of the appeal of horror films is how they offer audiences transcendence or catharsis from shocking things happening in the real world. And our first Tuesday Grindhouse screening for Shocktober, on the 4th, offers two low-budget productions not only directly inspired by news events of the time they were made, but filmed and released as those events were still unfolding.

The first feature is 1970's THE HELTER SKELTER MURDERS, a/k/a THE OTHER SIDE OF MADNESS, the first film to attempt to dramatize the events that took place just a year before. Fashioning its storyline from news accounts of the then-ongoing trial (which producer Wade Williams had been able to attend), with a cast of non-professional actors, the film presents the courtroom testimony as its dramatic base with flashbacks and speculative sequences to provide extra color. No names are used, dialogue is infrequent – this minimalist approach puts just the details on the screen, and leaves the emotions to the viewer, particularly during the harsh recreation of the night of the Sharon Tate murder.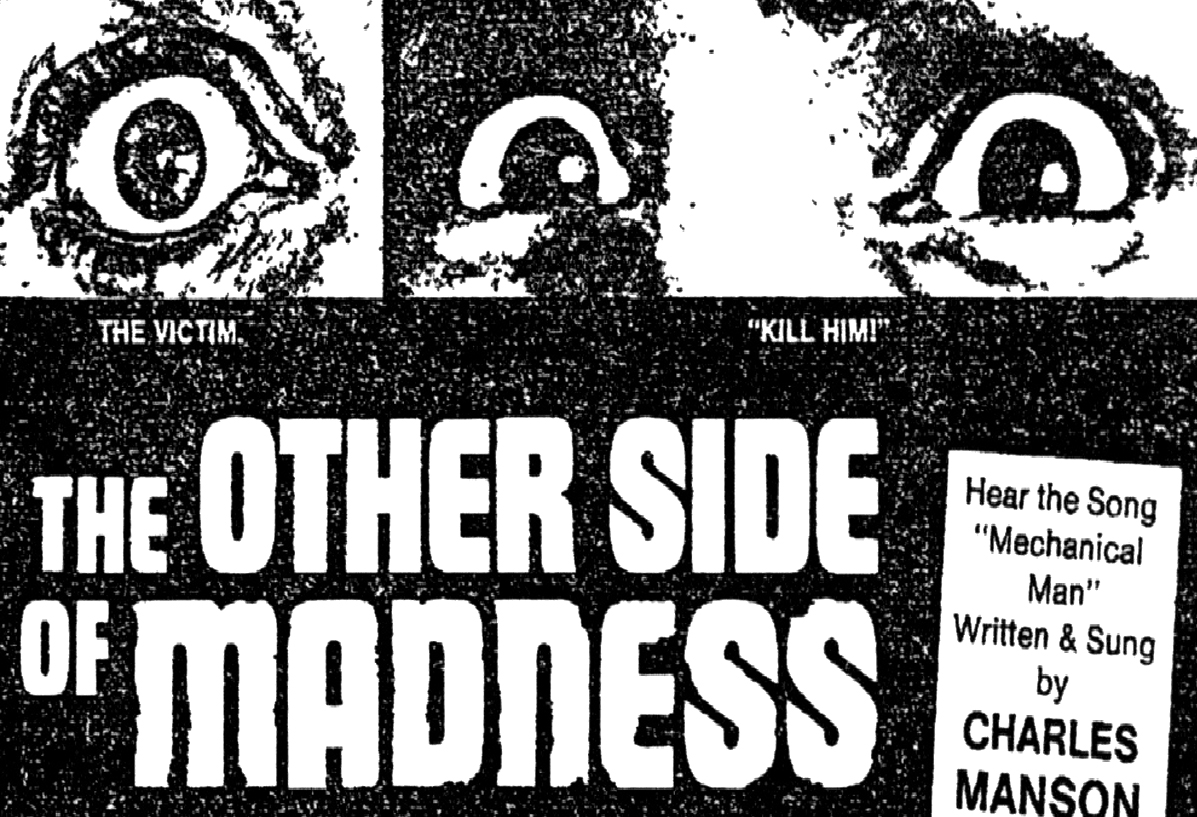 Director Frank Howard, who also shot and edited the film, uses choice diversions from the otherwise spare structure to punctuate important moments. An actual recording of Manson singing "Mechanical Man" is heard. The movie abruptly shifts from black-and-white to color when profiling of Sharon Tate in her Hollywood environment, demonstrating the social chasm between the killers and their victim. The wild race war fantasies Manson espoused to his followers is depicted. And interestingly, Manson is not portrayed as the antic showman that later dramatizations and interviews have offered; while part of this was due to him being not yet deposed at trial at the time of filming, where his aggressive behavior became famous, many observers of the case have suggested this was closer to his actual manner among the Family than the wild persona we know of today.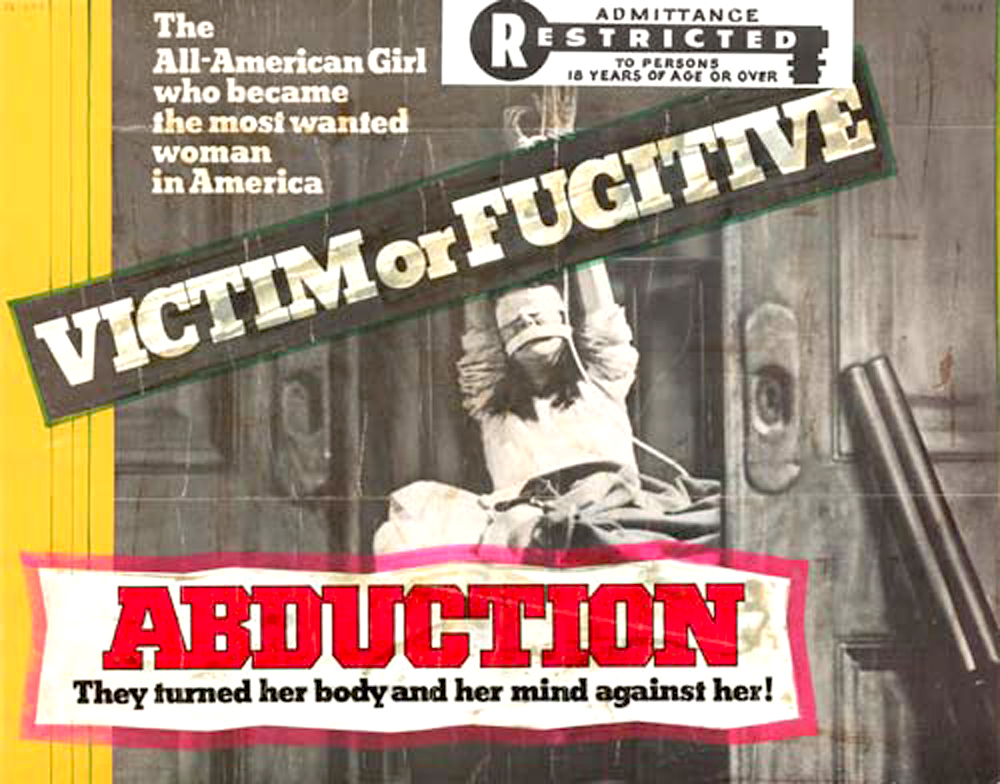 The names are changed and the settings are altered for Joseph Zito's 1975 thriller ABDUCTION, but suffice to say that any similarities between this story and the legend of Patty Hearst are quite welcome and likely intentional. Affluent developer's daughter Patricia Prescott (Judith-Marie Bergan) is kidnapped by a revolutionary group led by a forceful ex-con. As they subject her to physical humiliation and brainwashing, they attempt to influence her parents (Leif Erickson, Dorothy Malone) to destroy an in-progress luxury project being built in an NYC ghetto as ransom to return her. An FBI agent (Lawrence Tierney) tries to intimidate other college radicals to provide information, but it may be too late, as the captive eventually warms to her captors.
The making of ABDUCTION is filled with wild happenstance. A 1972 erotic novel by Harrison James called BLACK ABDUCTOR posited the concept of an heiress being taken and turned by a band of radicals, years before Hearst herself was even targeted by the SLA; the book was optioned and adapted by the filmmakers, providing a legal shield against any claims of defamation from the real participants. The film was released shortly after Hearst had committed robbery under her "Tania" identity, but before she was arrested by police. And lead actress Bergan, after making her film debut by playing a Hearst surrogate, later played a court stenographer in Paul Wendkos' 1979 ABC TV-movie THE ORDEAL OF PATTY HEARST. She also soon married ABDUCTION's cinematographer, João Fernandes.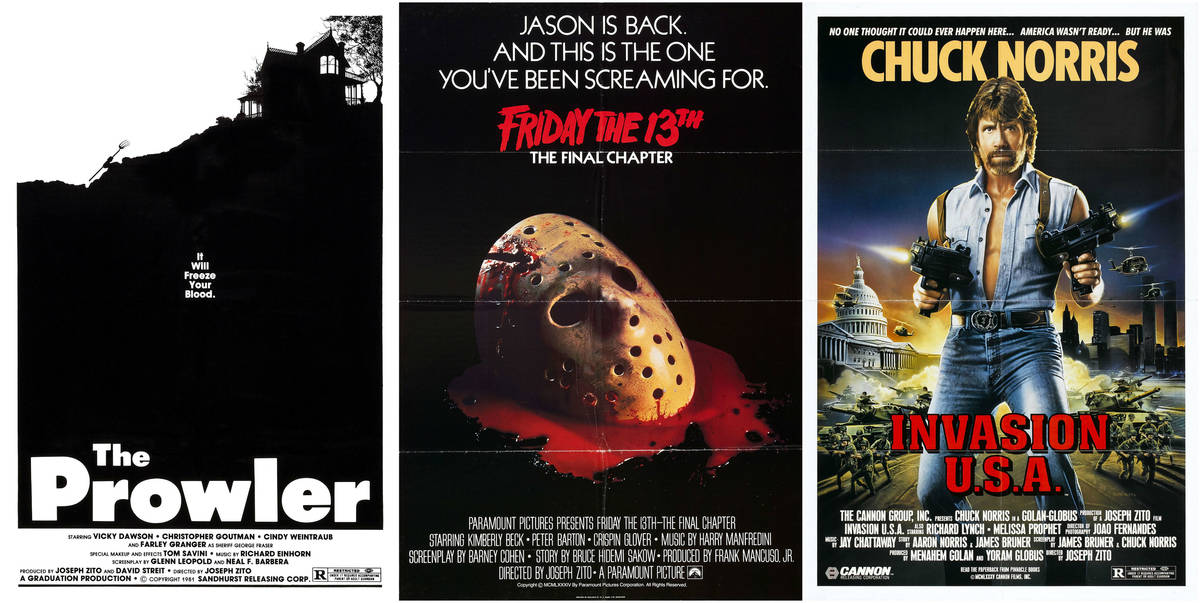 ABDUCTION was the first feature film for Joseph Zito, who went on to make grindhouse favorites like THE PROWLER, FRIDAY THE 13TH: THE FINAL CHAPTER, and the Chuck Norris hits MISSING IN ACTION and INVASION U.S.A. The screenplay adaptation is by the film's producer Kent E. Carroll, who discovered the book BLACK ABDUCTOR while working as an editor at publisher Grove Press. Cinematographer João Fernandes had previously shot two of the most famous adult films of all time, DEEP THROAT and THE DEVIL IN MISS JONES, and would shoot 6 more films with director Zito. Fernandes later became a favored cameraman for the Chuck Norris series "WALKER: TEXAS RANGER," and even directed some episodes. His wife, actress Judith-Marie Bergan, went on to appear in earlier-scheduled Bev attraction THE REINCARNATION OF PETER PROUD, and did a steady stream of guest roles on TV for decades, before joining the Oregon Shakespeare Festival in 1997 and focusing on stage work. Sadly, Bergan recently passed away from cancer on August 20th.
Two scandalous crimes of the seventies immortalized in two rarely-screened seventies movies. A unique way to start getting your scare on at the New Beverly. Come join us for this trip back in time!