"Ozploitation," wild and unhinged sagas of sex and violence from Australia – it's one of our favorite subgenres to showcase at the New Beverly. Not just because of their approach to filmmaking, which seemed to exist way outside taste and safety, but also because of the many early appearances by actors who went on to become lauded stars of the world. And our Grindhouse Tuesday show on September 27th, we'll be screening two of the earliest, sauciest entries to reach American shores and strut their sunny stuff.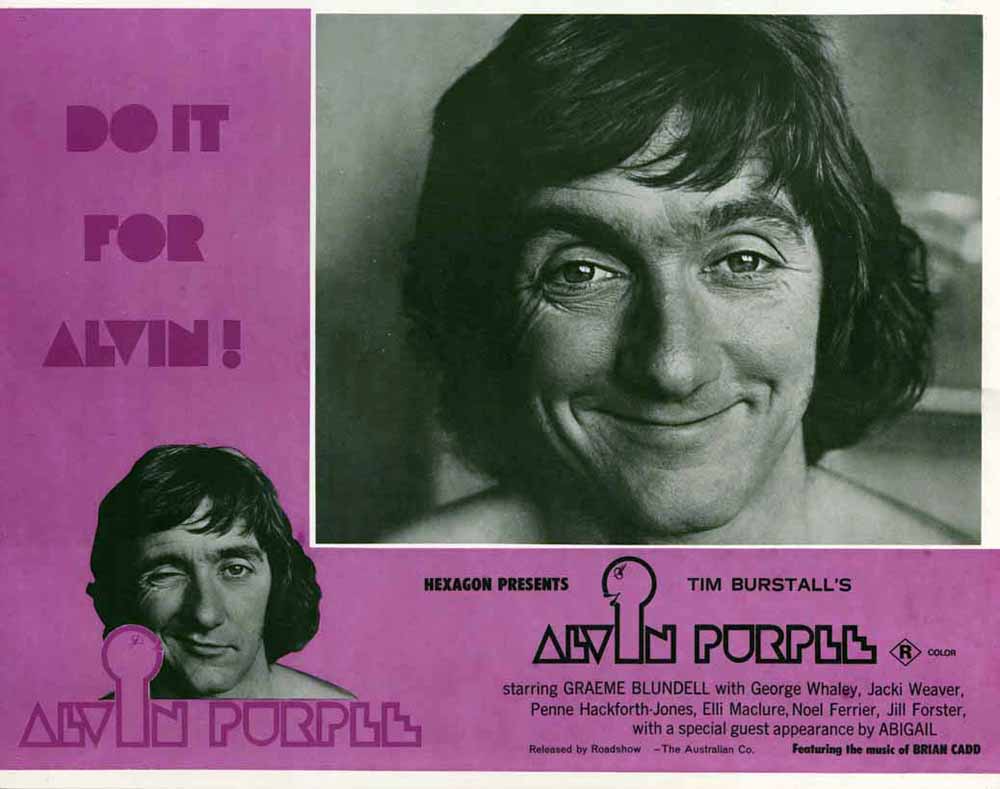 The title character of 1973's ALVIN PURPLE is just your average unassuming man who wants to go about his simple business but has one huge problem: all manner of drop-dead-gorgeous women are throwing themselves at him uninvited! As he leaps from job to job, at one point allowing himself to be hired as an unconventional sex therapist, all he longs for is just one woman that won't lose her cool around him. Kermit the Frog may have sung that it's not easy being green, but in the sex-happy '70s, it's not easy being Purple either.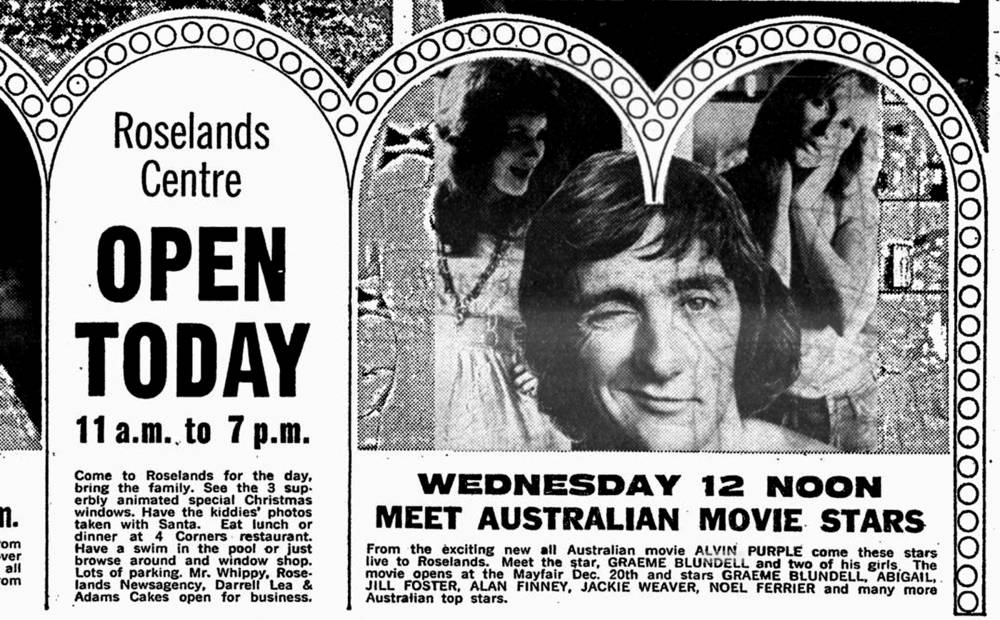 In the late '60s, as Australian loosened its moral media codes and developed a larger taste for locally-created films, director Tim Burstall was one of the first to make his reputation. With training from a U.S. sojourn at the Actors' Studio, and momentum from his scrappy hit comedy STORK, he created Hexagon Productions with theatre chain Roadshow: ALVIN PURPLE was their first project. The screenplay was by actor/playwright Alan Hopgood, who had roles in ROAD GAMES and THE BLUE LAGOON. Shot on a $202,000 budget, it returned $4 million in Australia alone, making it the 7th highest grossing film in the continent's history adjusted into modern dollars.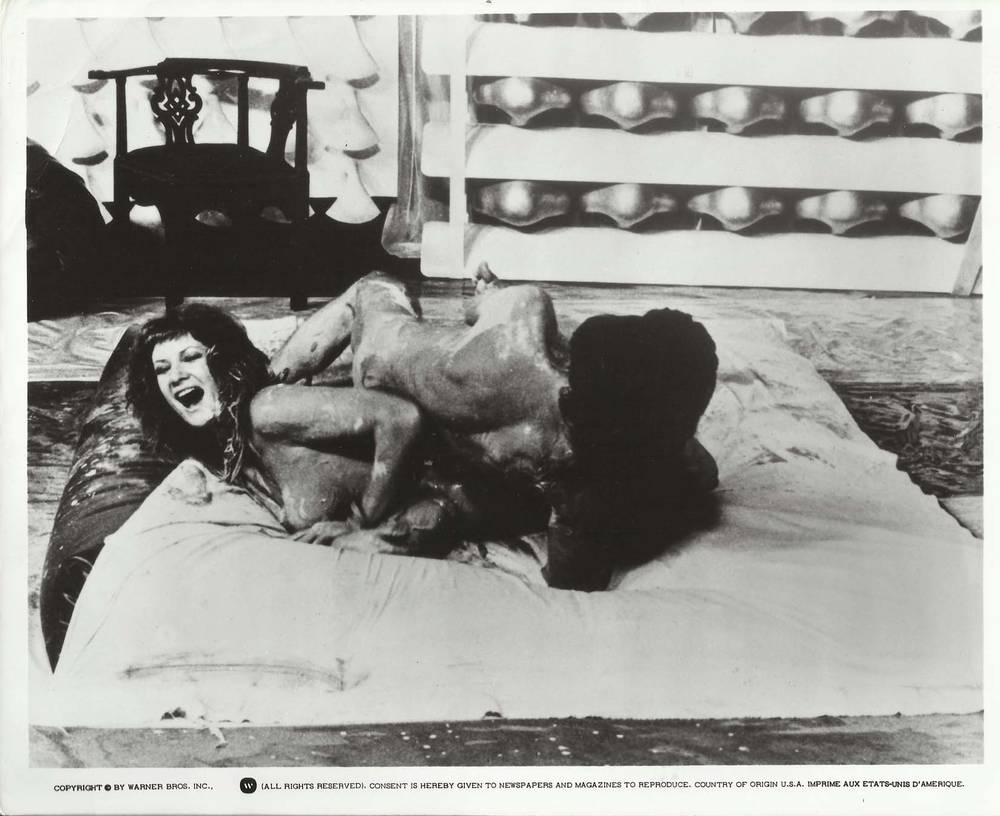 Star Graeme Blundell was specifically chosen by Burstall for his nebbishly looks that suggested the appeal of Dustin Hoffman. Blundell would go on to reprise the character in a sequel, ALVIN RIDES AGAIN, a TV series, and the '80s reboot MELVIN, SON OF ALVIN. He also starred in the car theft comedy MIDNITE SPARES, and played Padme Amidala's father in ATTACK OF THE CLONES and REVENGE OF THE SITH, though his scenes were cut from the former. Among the bevy of lovelies chasing after Alvin are later Academy Award nominee Jacki Weaver of ANIMAL KINGDOM and SILVER LININGS PLAYBOOK, and single-named Aussie pinup sensation Abigail, best known for starring in the racy Australian sitcom "NUMBER 96."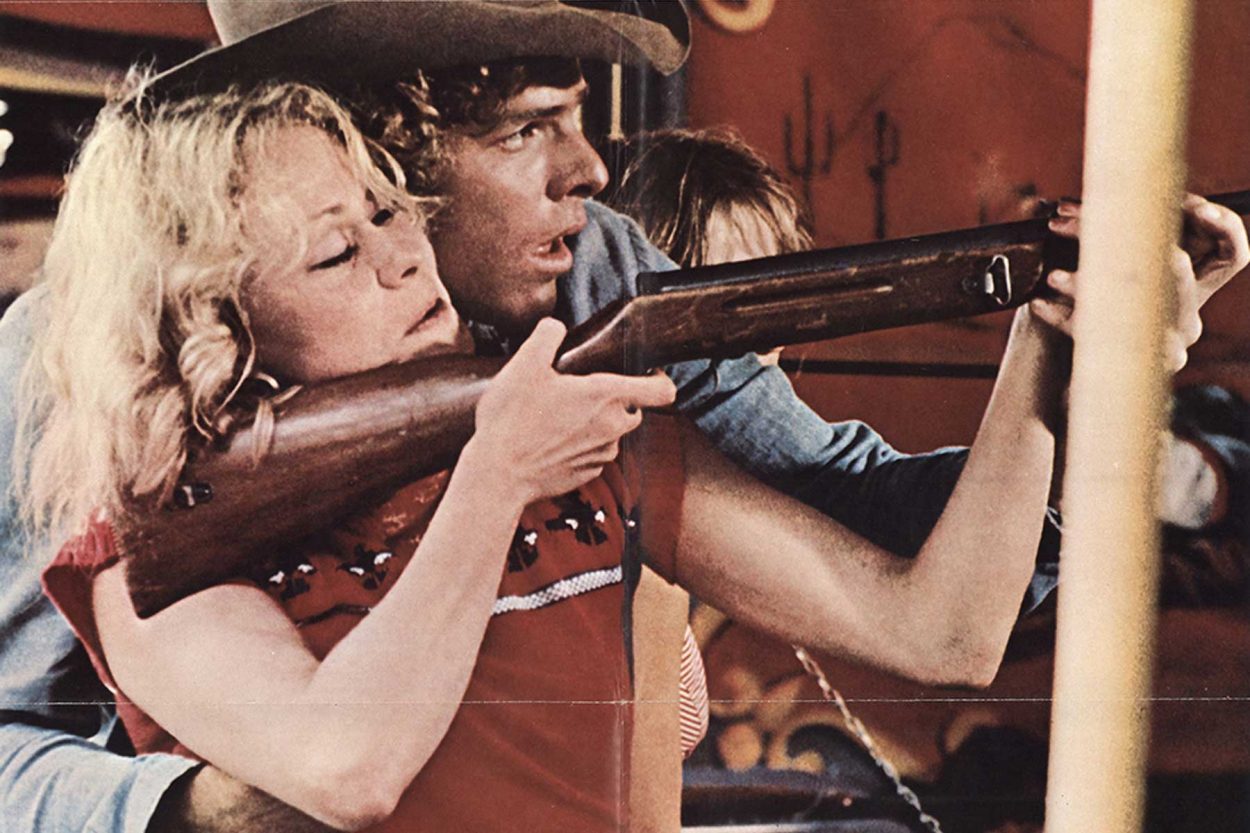 Next, we're going HIGH ROLLING IN A HOT CORVETTE, from 1977. American expat Tex (Joseph Bottoms) makes fast friends with amateur boxer Alby (Grigor Taylor) when both work the same Australian carnival circuit. Restless, they seek bigger thrills, and begin to amass them when, after running afoul of a predatory weed dealer (John Clayton), they make off with his car and his stash, and alternate between petty crimes and pretty ladies, including winsome hitchhiker Lynn (Judy Davis). Can they keep the good times going without the authorities closing in? Do bogans bogue?
ROLLING was one of the last films from Tim Burstall's Hexagon company before it was absorbed into what we now know as Aussie entertainment colossus Village Roadshow. Director Igor Auzins would later go on to make the acclaimed 1982 drama WE OF THE NEVER NEVER with Angela Punch McGregor and John Jarratt. The film's soundtrack is provided by rock band Sherbet, who in the '80s, had two stateside hit videos on MTV, "We Ride Tonight" and "I Have the Skill," under the name The Sherbs.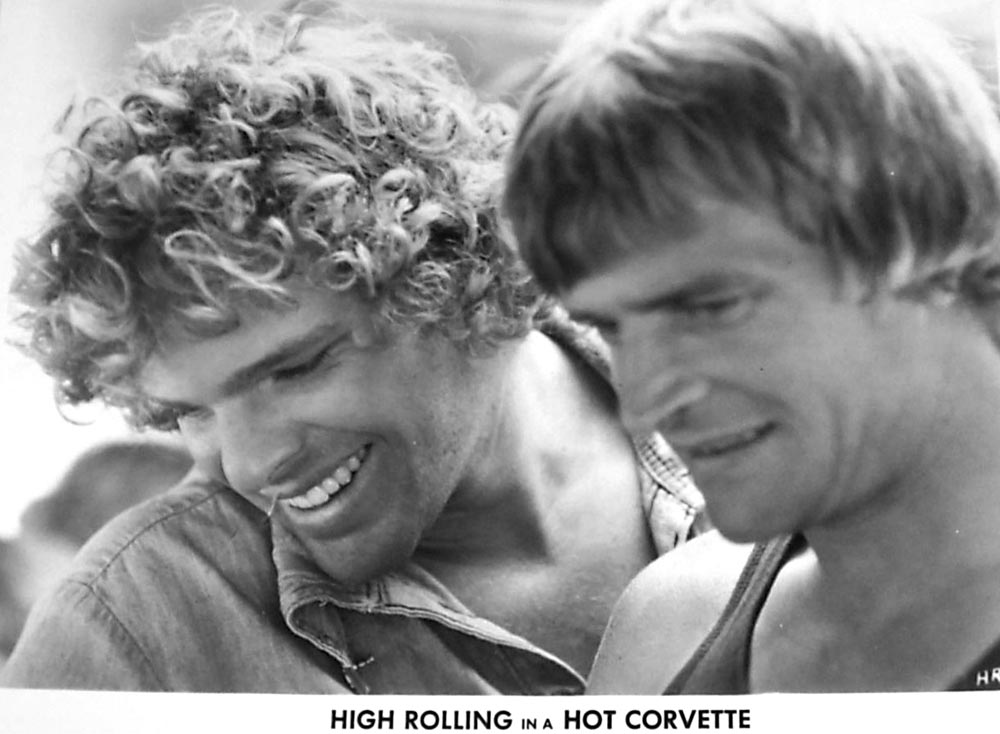 Star Joseph Bottoms is the brother of actors Timothy and Sam Bottoms, and won a Golden Globe for Best Newcomer for playing teenage navigator Robin Lee Graham in the Gregory Peck-produced 1974 film THE DOVE. He's also been seen in THE BLACK HOLE and KING OF THE MOUNTAIN. Multiple Academy Award nominee Judy Davis made her film debut here, and shortly followed with her breakout role in Gillian Armstrong's MY BRILLIANT CAREER. Wendy Hughes, playing one of a pair of lounge singers the heroes mack on, also appeared in MY BRILLIANT CAREER, and portrayed coroner Dr. Carol Blythe on "HOMICIDE: LIFE ON THE STREET" in 1993. Among the bit players you'll spot Chantal Contouri from Simon Wincer's thriller SNAPSHOT, and Gus Mercurio, star of the '90s TV revival of "FLIPPER" and father of STRICTLY BALLROOM star Paul Mercurio.
No, we may not offer shrimp, lager, or even bloomin' onions on our menu, but our Ozploitation double feature will provide plenty of skin and surf to make you feel like you made a trip Down Under for the relatively small cost of driving to Mid-City!