When Director Franco Zeffirelli's timeless masterwork Romeo and Juliet was released in October of 1968, American cinema was surfing a maverick "New Wave" that portrayed violence, sex, love, politics and drugs, that was designed for a younger generation of film goers, who had cooled on big budget musicals and what they had perceived as tired Hollywood storytelling. Europe and America were tangoing in a film renaissance that disrupted the conventional norms of movie making, establishing the director as auteur – without the old guards in the studio system poisoning the creative wellspring.
Filmmakers such as Fellini, Truffaut, Bergman, Kurosawa and Godard were already building extraordinary legacies of achievement, which helped inspire other directors to turn the studios like a tanker towards Bonnie and Clyde (1967), The Graduate (1967), Cool Hand Luke (1967), Bullitt (1968), Rosemary's Baby (1968), and The Wild Bunch (1969) – while smaller films like Head (1968), Easy Rider (1969) and Medium Cool (1969) had an even more subversive and anti-establishment disdain for authority, that resonated with audiences. The paradigm had shifted, setting the table for the goldmine that was 1970's cinema – both creatively and financially. Granted, those are just a few of several seminal films of that "New Hollywood" era, however, the film that is never given its proper due for its risk taking and "maverick" journey to the big screen is Zeffirelli's Romeo and Juliet.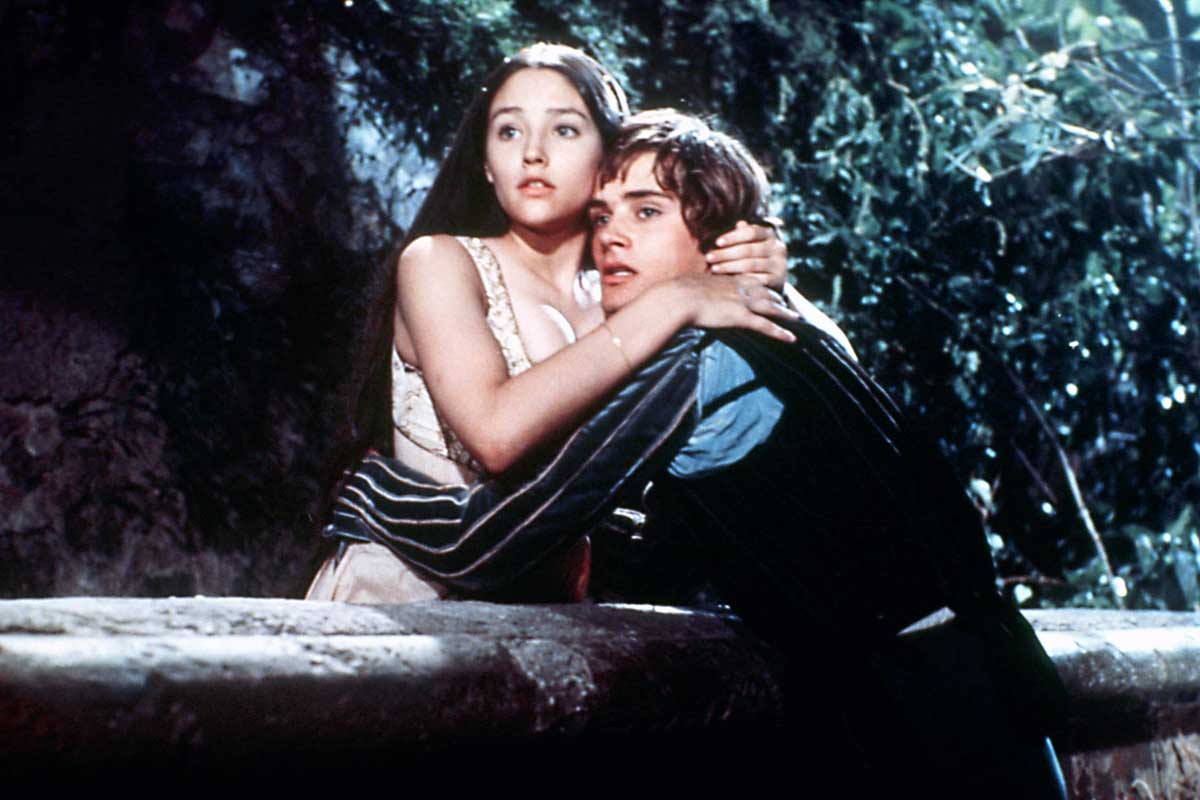 Coming off the critical acclaim and modest box office success of Zeffirelli's first film, The Taming of the Shrew (1967), with stars Elizabeth Taylor and Richard Burton, the film couldn't have been more "old school" Hollywood, so when he set out to make another Shakespeare adaptation using actors whose ages more closely resembled the Bard's characters, the film seemed out of step with what the "turn on, tune in, drop out" audiences wanted. Adding to his Sisyphean like filmmaking task of making a story that everyone is familiar with seem fresh (even Bugs Bunny had parodied the balcony speech), was his limited 850K budget for a film of this scale. After seeing hundreds of actors and actresses for Romeo Montague and Juliet Capulet, Zeffirelli put his career in the hands of two unknowns: 17-year-old Leonard Whiting and Olivia Hussey – who turned 16 during filming. Teenagers successfully performing the technical nuances on camera is hard enough with simple dialogue, but Shakespeare? Zeffirelli was boldly headed into uncharted cinema waters.
Perhaps the director knew that at the heart of Shakespeare's tragic love story beats one of youthful rebellion, as romantic as James Dean and Natalie Wood falling in love onscreen, and as tragic as Sal Mineo's troubled Plato meeting his demise at the climax of Rebel Without A Cause (1955). If this plot description was in a 1950's TV Guide, it reads like a movie James Dean might've stared in: Two teenagers fall hopelessly in love, whose families "ancient grudge" fuels a hatred that will never allow the lovers to be together – secretly marry with plans to leave everything behind – only to suffer a "star-crossed" fate. Did Zeffirelli know that this play that high school English teachers have been forcing their students to read all these years, would have counter culture appeal after he captured it on film?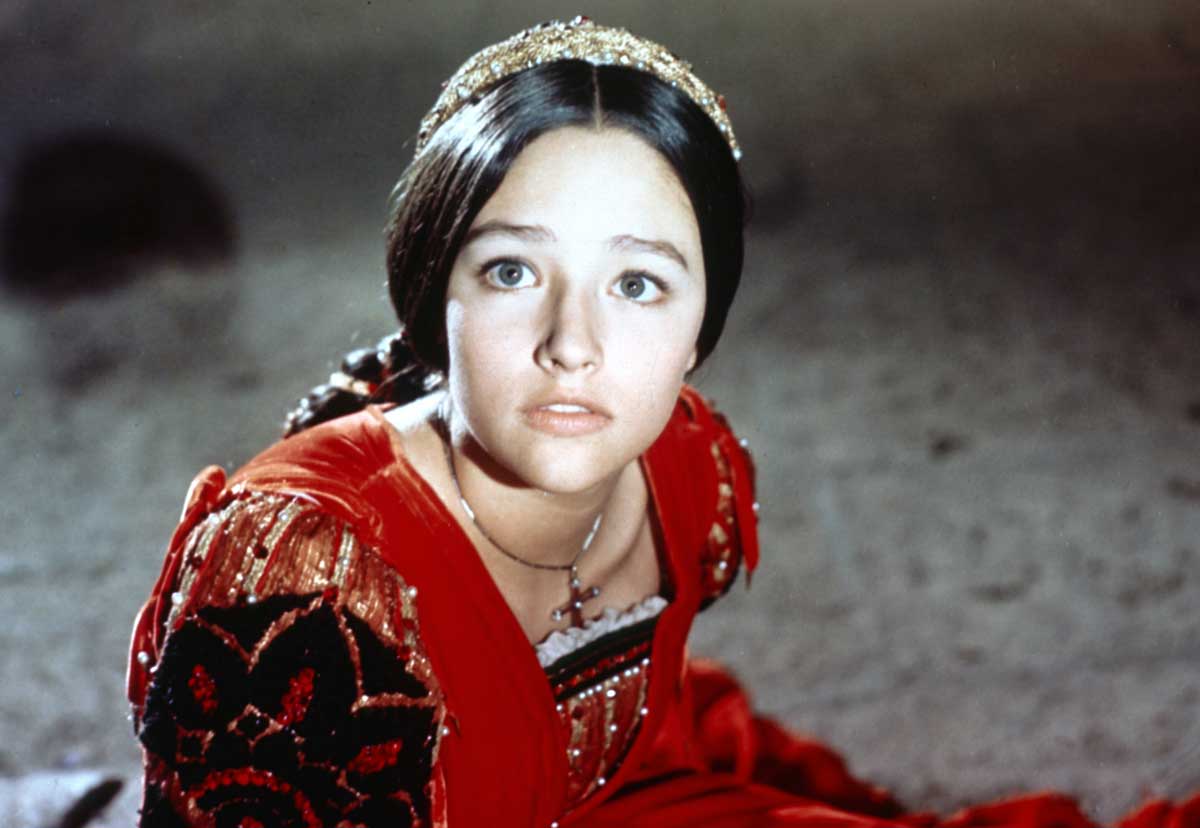 When Laurence Olivier's narration, tinged with just the right amount of melancholy is spoken during the opening shots of "fair Verona, where we lay our scene" (he is, after all, telling us chapter and verse the tragic events that will unfold) – 14th century Italy is engulfed in a mysterious misty fog that has a John Carpenter sensibility all these years later. There's a sense of foreboding and the intimacy of the stage is replaced with the expanse of having been shot on location in Italy – Pienza, Montagnana, Gubbio, Tuscania, Artena (with a few scenes shot at Cinecitta Studios in Rome), and the architecture transports us to the Italian Renaissance. This beauty, however, would've been wasted if Zeffirelli's actors couldn't breathe life into the centuries old prose, so he created a work around of sorts, using truncated versions of Shakespeare's speeches, relying heavily on reaction shots of his young and attractive stars. Leonard Whiting has said in retrospective interviews he and Olivia Hussey "madly liked one another" and their chemistry onscreen is undeniable – "all I had to do was look at her and I wanted to kiss her." Radiohead's Thom Yorke wrote Exit Music (For a Film) for Baz Luhrmann's version of Romeo + Juliet – but cites the Zeffirelli version as an influence – "I saw the Zeffirelli version when I was 13 and I cried my eyes out, because I couldn't understand why, the morning after they shagged, they didn't just run away."
Costume designer Danilo Donati dresses the cast in bright colors that ignite and inform the story, using a color palate leaning towards blood red, fall orange, pastoral greens and gold, with muted greys and shiny black fabrics. The ensembles flow naturally and the actor's movements exhibit no restrictions – which is no small feat given the sword duel between Tybalt and Mercutio. Donati would go on to win the Academy Award for Best Costume Design (he would win a second time in 1976 for Fellini's Casanova), and Cinematographer Pasqualino De Santis would garner Romeo and Juliet a second Oscar, capturing all the film's beauty in stunning Technicolor. Born in Rome, De Santis was known as a "master of interior shots" and the camera moves delicately as it witnesses Juliet noticing Romeo at the party while Nina Rota's enchanting "What is a Youth?" is sung. What is a youth? Impetuous fire. What is a maid? Ice and desire. Rota's score, and Romeo and Juliet's theme in particular, is both tenderly romantic and darkly brooding, reminding us that heartbreak and suffering lies within the shadow of love's bright glow.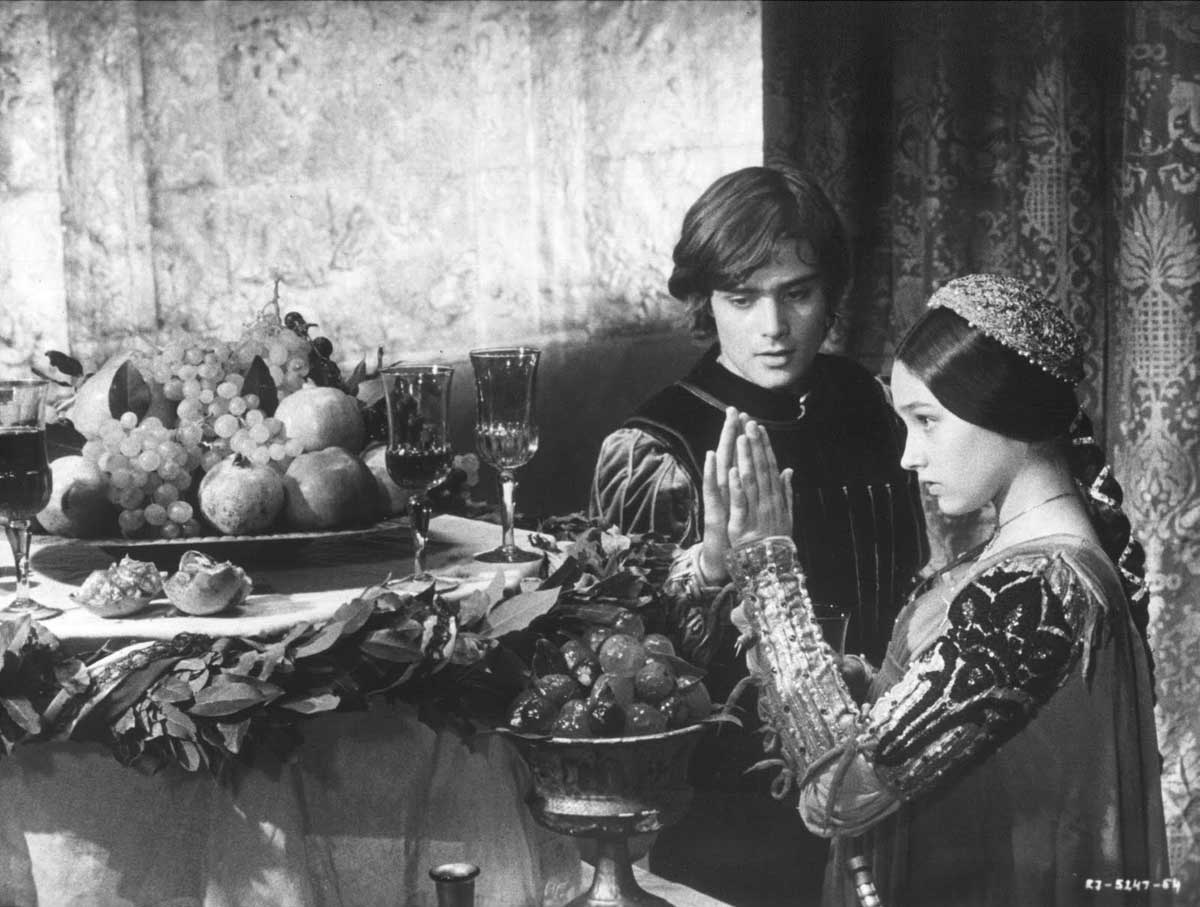 The magic of Romeo and Juliet, however, lies in its performances. When Michael York draws his sword there's a playful yet sinister tone in his voice when he speaks, "Turn thee Benvolio, look upon thy death." York just doesn't have disdain for the Montagues, he despises them and York is brilliant. Benvolio (Bruce Robinson – who would later write and direct Withnail and I) is a Capulet and Romeo's cousin, and he knows to tread lightly around Tybalt. The actors establish the tension of the two households from this first encounter in the marketplace, and the rest of the cast beautifully navigates that framework. John McEnery's Mercutio is both comically and tragically mesmerizing, as well as the catalyst that sparks the inevitable confrontation between Tybalt and Romeo – causing the Prince (Robert Stephens) to banish young Romeo. Mercutio crying out "a plague on both your houses! They've made worms meat of me" as life drains from his body, is a death scene that pierces your heart in the same manner that Tybalt's blade pierced Mercutio's. Milo O'Shea as Friar Laurence is passionate about uniting the lovers in the hopes that the secret marriage will heal the rancor between the two families and gives Romeo the tough love he needs "Thy tears are womanish," while avoiding playing the Friar as some cherubic do gooder. Pat Heward as Juliet's Nurse is equal parts mother hen and annoying servant with a tireless devoted energy to Juliet and the Capulet family.
In the end, the movie belongs to Leonard Whiting and Olivia Hussey, whose innocence, energy and passion, resonated with audiences looking for something they could relate to upon the film's release in October of 1968, which is why the film went on to gross 39 million dollars – becoming the third highest grossing film of that year. The film would be nominated for Best Picture (losing to Oliver!) and Zeffirelli would earn a Best Director nomination as well (both he and Stanley Kubrick would lose to Carol Reed for Oliver!). Still, Romeo and Juliet had shattered all expectations, and the spotlight of fame was so bright on Hussey, that she would later develop agoraphobia from aggressive fans who would approach her on the street. It was the leading role film debut equivalent of James Dean in East of Eden, and when Roger Ebert reviewed Romeo and Juliet in '68, he called it "the most exciting film of Shakespeare ever made." I'll go one further, I think it's the greatest love story ever filmed.