Tuesday, January 29th, is going to be an extremely special night at the New Beverly. Much of our programming has been devoted to showcasing our favorite directors, especially those whose reputations have been overshadowed by the names that dominate most film discourse. In this spirit, we're very excited to salute a terrific stylist we've loved for years: Katt Shea. The Detroit native started out directing plays in her backyard with neighborhood kids, and left a teaching career to move to Hollywood, whereupon she acted in several genre pictures before producer Roger Corman gave her the opportunity to call the shots. And in anticipation of her first new feature film in over 15 years, we're celebrating Ms. Shea with a one-night-only triple feature of her best outings, each of them featuring terrific leading actresses and suspenseful stories!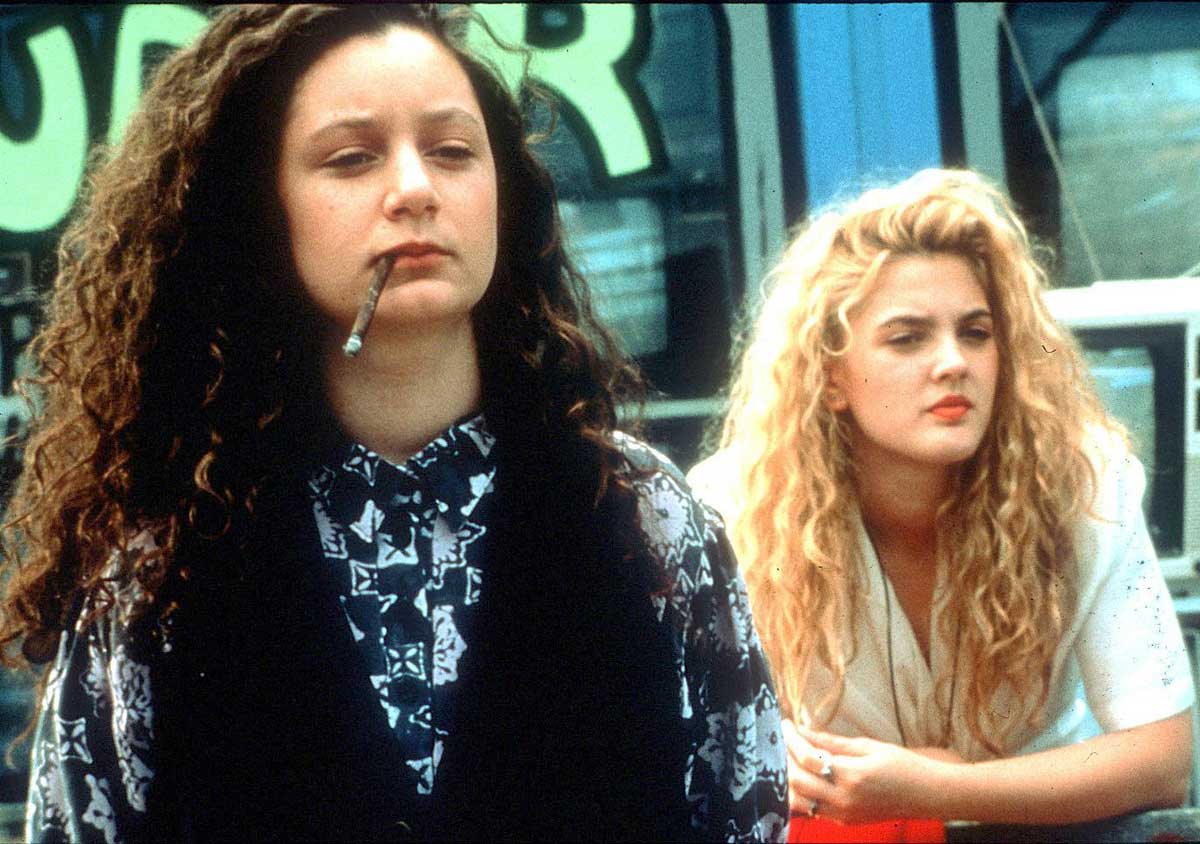 The night kicks off with her first major studio production, Poison Ivy from 1992. Sylvie Cooper (Sara Gilbert) is in the midst of a difficult adolescence, with a chronically ill and suicidal mother (Cheryl Ladd), a self-absorbed stepfather (Tom Skerritt), and almost no friends at her posh private school. Her rebellion is limited to eye-rolls and passive-aggressive behavior until she meets lower-class Ivy (Drew Barrymore), beautiful, brash, and unafraid to go after what she wants. The girls are quickly inseparable, and Ivy manages to win over Sylvie's initially suspicious parents. In little time, Ivy effectively becomes a member of the family, openly encouraged to help herself to their possessions. However, to Sylvie's increasing horror, it appears Ivy really wants to possess her life.
Ivy's story began with producer Melissa Goddard, who based her concept on a real-life experience with a comparably mercenarial school friend. New Line Cinema optioned the idea, thinking it could be turned into into a Fatal Attraction for the teen market. Shea and her then husband and writing partner Andy Ruben fashioned the screenplay from there; she told reporter Donald Porter in 1992 she and Andy also had an Ivy-like opportunist in their lives, a hitchhiker they took in for a spell who engaged in manipulative behavior, yet was still remembered with some fondness. The team created a modern classic that harkens back to the "seductive stranger in the house" template of Boudu Saved from Drowning and Teorema, and predicts the wish-fulfillment friendship of Fight Club a good four years before that book was published (and seven years before its film adaptation). The role of Ivy was the beginning of a career renaissance for Drew Barrymore, who followed this film with acclaimed roles in Tamra Davis' Guncrazy, Herbert Ross' Boys on the Side, and Wes Craven's Scream. In a commentary for Trailers from Hell, Shea observed, "[she's] the kind of girl you actually root for because she doesn't have anybody… all she wanted was love… they identify with the character who's supposed to be the villainess [because] she's somebody that's really easy to understand." When it premiered at the 1992 Sundance Film Festival, Ivy sold out three screenings, prompting an unprecedented fourth screening to be added, and Shea was nominated for a Grand Jury Prize. While doing minimal business in theatres, Ivy was a major hit on cable and videocassette, leading to three more straight-to-video sequels, albeit only tangentially connected to the original.
Next is Shea's final film for Roger Corman, Streets from 1990. For years, young Dawn (Christina Applegate) has been homeless in Venice Beach, sustaining herself by turning tricks, and numbing the pain with heroin. She's rescued from a dangerously violent encounter with a john by Sy (David Mendenhall), a recent and inexperienced would-be runaway, and the two youths, now united in their survival needs, stick together and open up intimately to each other. Unknown to them, Dawn's psychotic client turns out to be rogue motorcycle cop Lumley (Eb Lottimer), who's been on a spree of murdering prostitutes and street people, and is now more determined to add her to that list, torturing and killing almost everyone who may have information about her. And if Dawn and Sy can survive Lumley's rampage, will they or their love be able to survive on the streets afterward?
Shea told writer Justin Bozung in 2015, "I tend to really like to explore people I don't know and so I started doing research on the streets and talking to people who lived on the streets… I hung out with the kids and stuff and then wrote from that research. I knew a girl who was a heroin addict [and] we based Dawn on her." The film, again written with Andy Ruben, was shot in 19 days, with cinematography by Phedon Papamichael, who would later receive an Academy Award nomination for shooting Alexander Payne's Nebraska, and second unit cinematography by Janusz Kamiński, who would win Academy Awards for shooting Schindler's List and Saving Private Ryan. Shea paid deep attention to color placement to set a mood, telling Bozung, "I just painted my script with those colors.  Every page would have those colors on it…[starting with] pale yellow and then it becomes orange and then it goes all the way to red at the end… it was a feat of production design… The production designer would be pushing cars out of the shot that were the wrong color that were parked on the street… You have no idea how difficult that was… I didn't even think anyone appreciated it, like 'okay we did all this work and no one even noticed'." Streets received better-than-expected reviews during its brief theatrical run, especially for Christina Applegate in her first lead dramatic role, and was widely credited as the movie that got Shea the job of making Poison Ivy.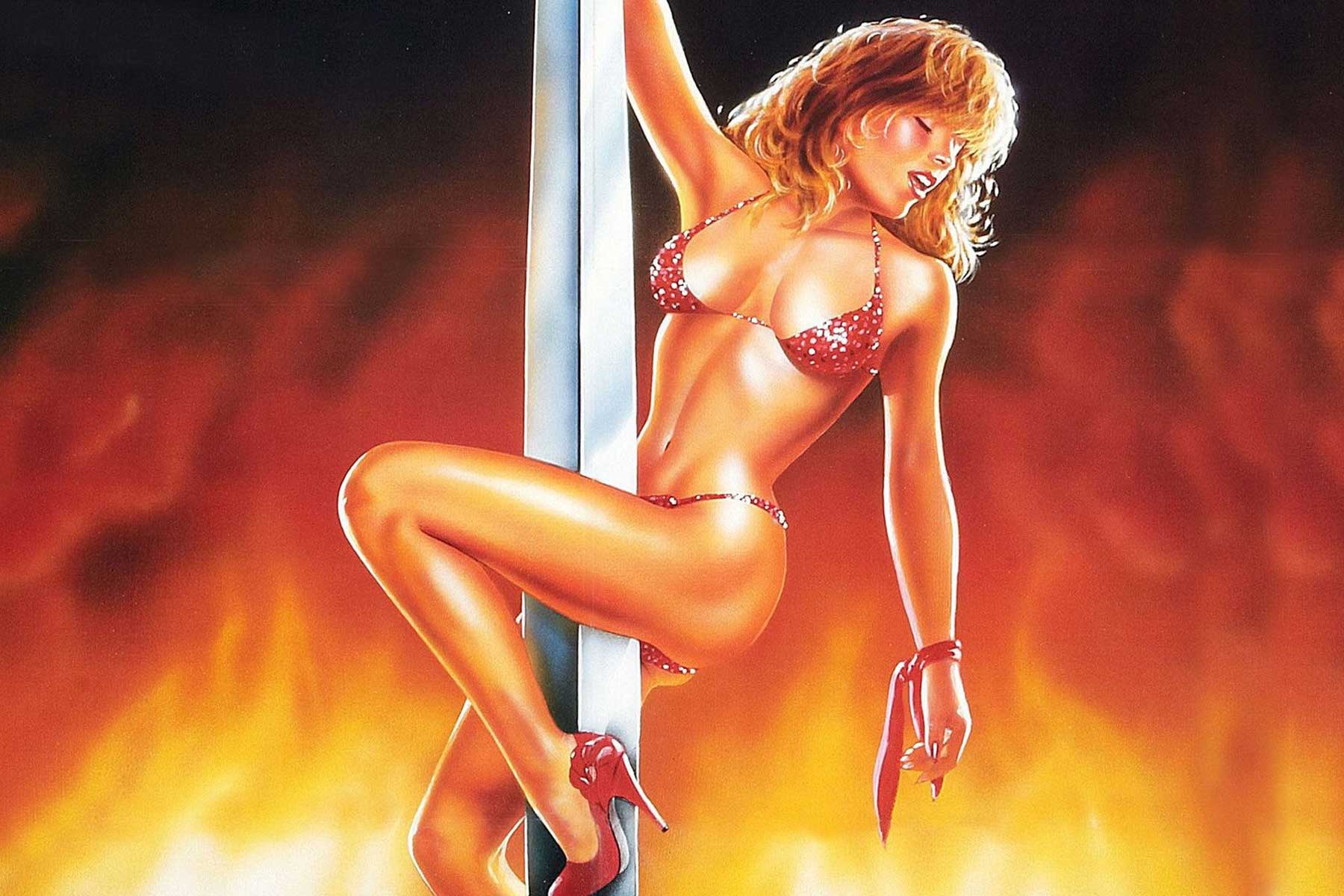 Our tribute ends at the beginning, so to speak, with Shea's first directorial credit, Stripped to Kill from 1987. Undercover detectives Sheenan (Kay Lenz) and Heineman (Greg Evigan) witness the murder of a stripper while on another detail. Sheenan infiltrates the dancer's home club, Rock Bottom, and after winning an "amateur night" contest under the alias Sunny, gets hired to be in the regular club rotation, allowing her to keep watch on potential suspects from within. She will learn that everyone around her – dancers, customers, and cops – has secrets, and one of those secrets may be that of a killer's identity.
Shea recounted to blogger Rebekah Herzberg in 2013 that Stripped originated from a visit she and Ruben made to a strip club after losing a bet. "I was so entrapped in the creativity of the dancers and I felt people should know that this is out there, that it exists, and it's pretty cool! I was really into women's rights so a strip club would be the last place you could find me… [Stripping] could be a sexy or erotic art form that there's nothing wrong with but it's not seen that way here. I did my part to try and elevate it as an art form and that's why I made the movie." The subsequent script the couple wrote, then called Deception, so impressed MGM's video division they provided extra money to Corman's company for the tape rights, allowing for a longer shooting schedule. And, while acting in Psycho III, Shea recruited its Academy Award-winning makeup artist Michael Westmore to help her create the special prosthetics she needed to convince Corman to let her direct it. Stripped rented and sold extremely well on video, which led to Corman backing three more films from her, including a speedily-shot sequel, Live Girls. Kay Lenz would later make a cameo in Streets, again playing a cop.
These days, Katt Shea teaches acting workshops that have benefited both marquee names and steadily working dayplayers alike, and she has just completed Nancy Drew and the Hidden Staircase, her return to studio filmmaking, due for release later this year. It's a deep pleasure for all of us at New Beverly to present this night of her films – a long-desired revival for her fans, a great revelation for first-time viewers – and you are deeply urged to come join us in getting reacquainted with the bold storytelling of Katt Shea.