There are two canny men
Whose films I like to toast
One is Joseph Brenner
And the other Jerry Gross
When these cronies's movies meet
Why it surely is a treat
The things they show
The screams they cause
And the bums they put in seats… 
Oh, Mr. Brenner, oh Mr. Brenner
In New York my films subvert accepted styles
At 42nd and Broadway
You can find them every day
And fans line up for tickets here for miles and miles
Oh, Mr. Gross, oh, Mr. Gross
I've got films with way more sex and gore than most
At drive-ins and malls to boot
I keep raking in the loot 
That's why I'm here, Mr. Brenner!
That's why I'm here, Mr. Gross!
Joseph Brenner and Jerry Gross were never a team in the manner suggested by this Gallagher & Shean homage, but in the annals of genre cinema, their tastes often meshed, and both carried a name recognition and a keen eye that fans could trust. And when Quentin Tarantino decided to school the cast of Grindhouse in the unique facets of the moniker by making them watch a double feature of the Brenner-released Torso and the Gross-released Zombie, which the New Beverly will be duplicating at midnight on Saturday, Sept. 16th, he directly linked them after years of being spiritual kin. They not only acquired and distributed numerous standout pictures of the '70s, including some of the films presented within this month's retrospective, they also helped revive neglected Hollywood classics to new audiences, and can each take a substantial credit in launching some of the most influential filmmakers of that decade as well.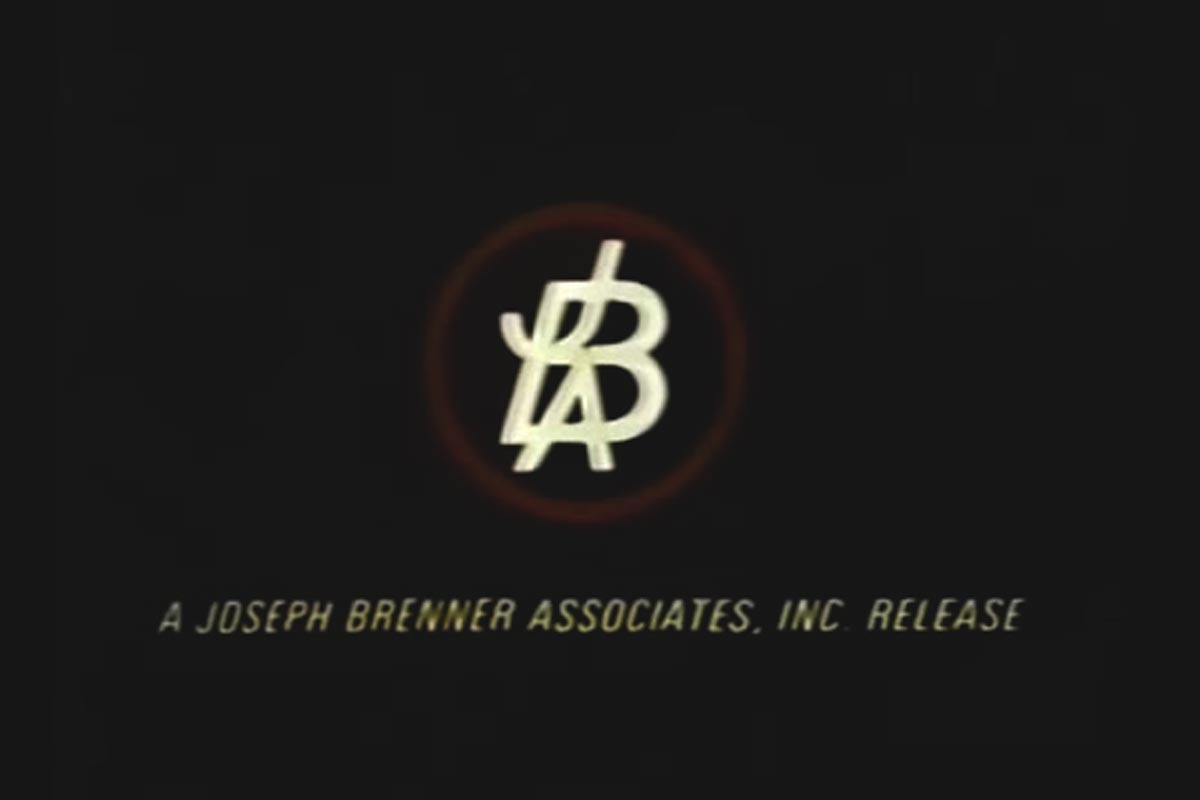 "Every picture has a hook, and if you can't find that hook, you've got a problem." – Joseph Brenner
In a 1992 Fangoria interview with historian and Grindhouse Releasing publicist David Szulkin, Brooklyn native Joseph Brenner described how his relationship to movies began in his youth, with a particularly rapid progression of frequenting a cinema as a patron, to becoming an employee, then its manager, and ultimately its owner. By 1954, after booking for other clients, he started Joseph Brenner Associates, which established themselves as a source of both respectable foreign fare and saucy, lurid exploitation. For every occasional polite drama they released, like a French adaptation of Dostoevsky's The Idiot, there was always a Violent Women, Untamed Mistress or Sin You Sinners that would follow. Sometimes he would try to lure both audiences if he could manipulate perception of a film's content; a 1957 British troubled youth drama with Richard Attenborough called The Scamp was branded Strange Affection when Brenner released it stateside in 1959. And he creatively resolicited older films with ties to the zeitgeist: while his attempt at reissuing Birth of a Nation in 1970 was cut short by NAACP protest, licensing Tod Browning's long-suppressed Freaks in 1971 yielded record-setting business in Los Feliz and Chicago, and a new following among the nascent "Midnight Movie" culture.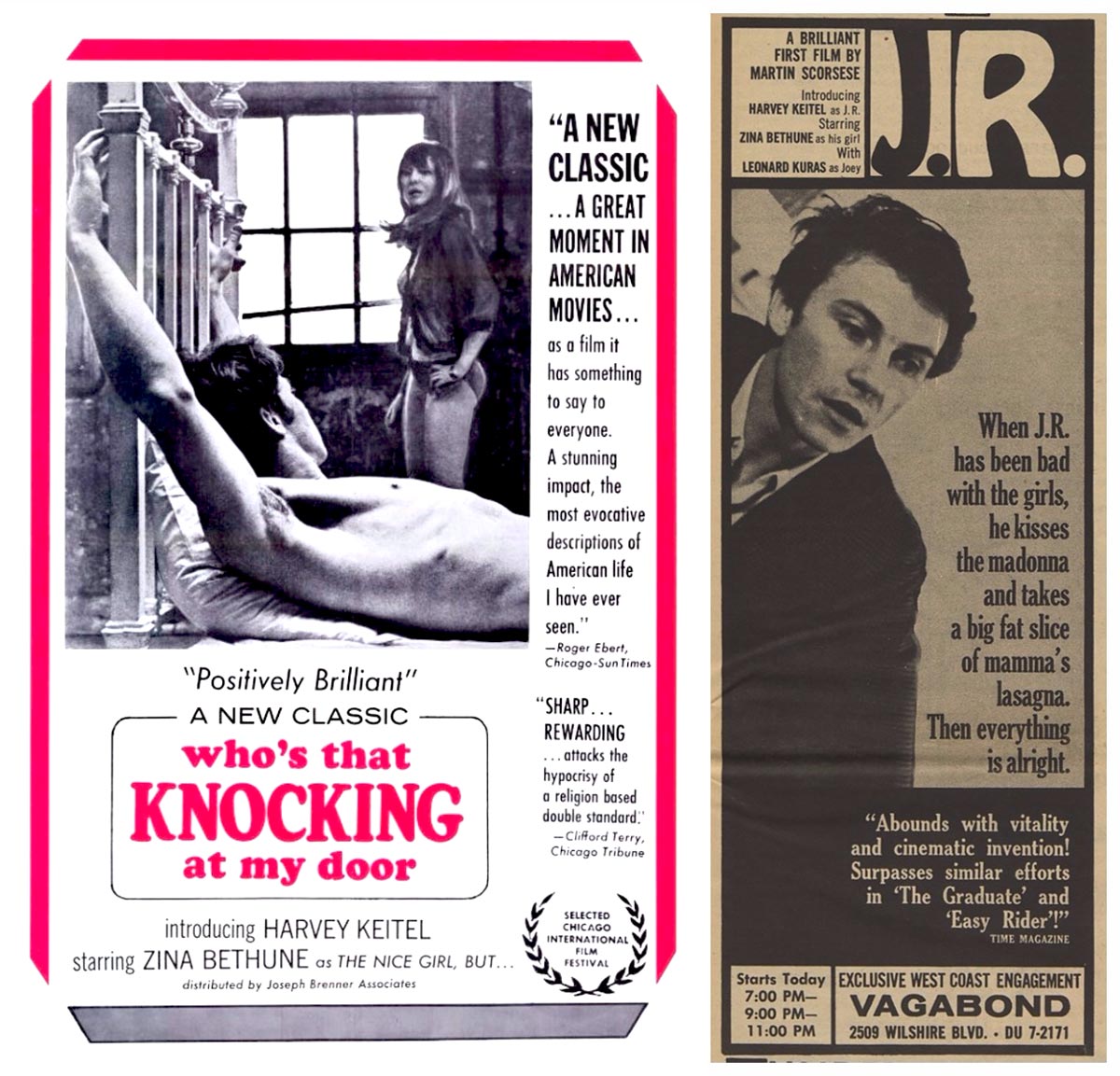 And every so often, Brenner would cross paths with a hungry fresh talent who would later become a giant. When he distributed a German-financed "peeper" comedy called The Bellboy and the Playgirls, he likely did not know the bright future ahead for its American co-director, Francis Ford Coppola. But when an old Army friend, NYU film professor Haig Manoogian, called attention to a couple of his promising students, Mardik Martin and Martin Scorsese, Brenner took notice. He initially asked them to write a framework that would allow him to recycle WWII stock footage he owned the rights to, but their script was never filmed. Later, after seeing Scorsese's feature debut, then titled I Call First, he agreed to release it if a sex scene was added. Since American obscenity laws were extremely harsh, Scorsese took Harvey Keitel to Amsterdam to shoot the sequence, and hid the negative in his coat to get it through U.S. customs. Brenner renamed it Who's That Knocking at My Door, and released it to good reviews but disappointing returns. Still taken with the director, he then asked Scorsese to suggest editing changes on Joseph L. Anderson's 1967 Appalachian drama Spring Night, Summer Night, which he'd purchased to sell as a sexy Southern Gothic outing; Scorsese said the film was perfect and should be left alone. Brenner ignored the advice, had Anderson shoot nude scenes, and released it as Miss Jessica is Pregnant. Anderson's original cut was recently restored and preserved by the UCLA Film & Television Archive.
The '70s became the time when Brenner truly became a dominant source of brash and downright impolite entertainment, eagerly acquiring and releasing giallos, poliziotteschis, bedroom farces, jungle horrors, and more. If any country had something full of sex and violence, he was ready to buy it, dub it, and blow it out: his pickups came not just the prolific Italians (three Umberto Lenzi movies!), but also Spain (Lola), Germany (The Brutes), France (Mannequin), Belgium (Because of the Cats), and even South Africa (My Way), Greece (Death Kiss), and New Jersey (Ginger). Brenner also sublicensed proven hits like The Texas Chain Saw Massacre and Suspiria, and packaged them in double feature shows with his own product. And all his films were promoted with irresistible ad campaigns and trailers, full of the best images, clever copy, and frequent repeatings of their titles. As he told Szulkin, "If my movies were as good as my trailers, I'd be in great shape."
Brenner's most fondly remembered release, however, may also be his most family-friendly one: Hua Shan's 1975 loud, loony sci-fi fantasy for Shaw Brothers, Infra-Man, immortalized by Roger Ebert as one of his favorite "guilty pleasures" on the original "Sneak Previews" TV show and in his newspaper column. "When they stop making movies like Infra-Man, a little light will go out of the world," he wrote. Brenner took particular pride in this success, recalling, "Everybody pooh-poohed me; they said, 'Where are you gonna go with this?'…We did a sensational job with it – the advertising campaign, the trailer – everything about [it] went like clockwork. To me, it was a feeling of gratification, because I took a movie that nobody wanted or believed in, and made it work."
In the '80s, Joseph Brenner took a slow retreat from the business, as the rise of home video brought a reduction of theatrical demand for the genre fare that had been his company's calling card. He released only a few more films, including Attack of the Beast Creatures, and facilitated revival screenings of his hits until his rights to many of them reverted back to their producers. Brenner quietly passed away in Aventura, Florida on May 12, 1998.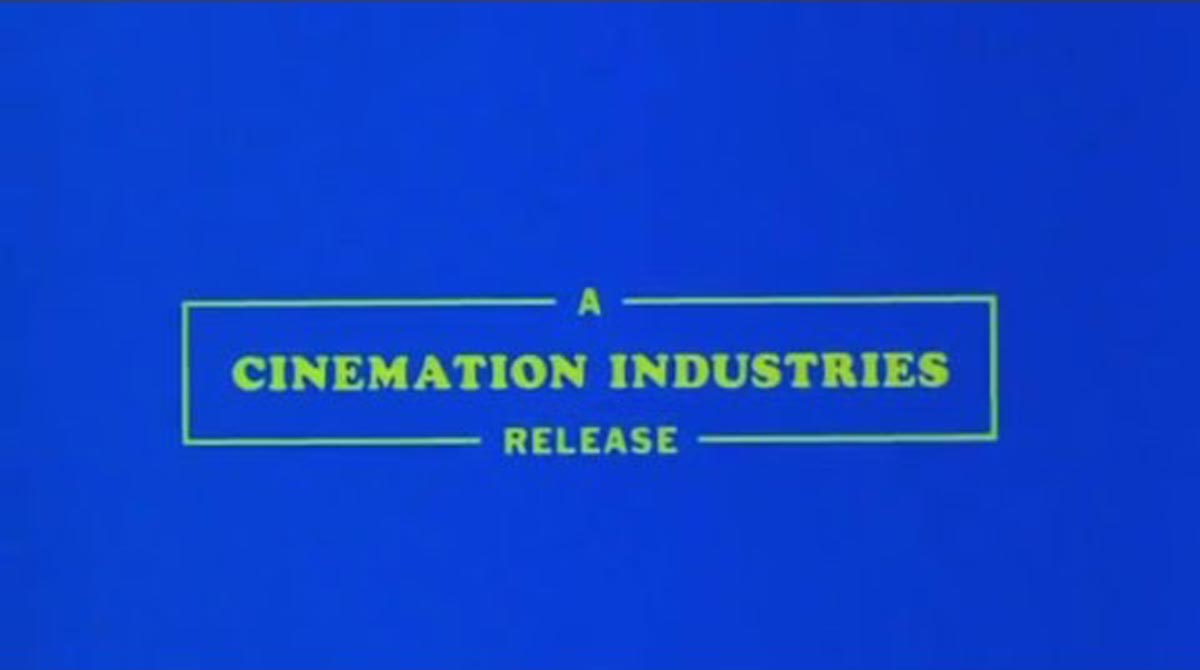 "Old line executives, sitting in their Ivory Towers, aloof and far removed from their audiences, are ill-equipped to make instantaneous decisions." – Jerry Gross
Jerry Gross was not only already a film lover as a child, according to his lifelong friend Arlene Farber, but also a clever dealmaker – at age 9, he wrote to Republic Pictures pretending to be a theatre manager, requesting promotional gear for one of their cowboy pictures. At age 25, he partnered with friend Nicholas Demetroules to launch a company that would become Cinemation Industries. Their initial releases, much like Brenner's example, were a mix of arthouse fare – an output deal with Rizzoli Films in Italy brought them works by Fellini and Antonioni – and sex-fired projects directed by Gross himself, all starring Farber. Their most famous collaboration was Teenage Mother in 1967, a wild self-explanatory drama that featured early appearances by Fred Willard and Earl Hindman, actual childbirth footage that continues to shock unprepared viewers, and one of the greatest trailers of any era.
After 1970, Gross focused solely on producing and acquiring films from others. He would continue to straddle the line between art and exploitation, creating salacious reissue campaigns for Baby Doll, God's Little Acre, and Mondo Cane, and picking up sex films by acclaimed directors Joe Sarno and Mac Ahlberg. But most significantly, he also tapped into the counterculture, releasing now-legendary projects like Melvin Van Peebles' Sweet Sweetback's Baadasssss Song, Ralph Bakshi's Fritz the Cat, Dalton Trumbo's Johnny Got His Gun, and Paul Verhoeven's Turkish Delight. In 1972, the New York Times reported that 26 of the 29 pictures Cinemation put out had been profitable. At the height of his success, Variety devoted a lavish spread to him, documenting his process of importing and selling foreign-made films. He briefly ventured into TV, producing the 1974 Burt Kennedy ABC "Movie of the Week" All the Kind Strangers with Stacy Keach, Robby Benson, and his friend Farber. And he earned a spot in grindhouse history for not only producing David E. Durston's rabid hippies horror fave I Drink Your Blood, but pairing it in theatres with an old B&W zombie film he retitled I Eat Your Skin, in which, as Psychotronic Encyclopedia of Film author Michael Weldon pithily pointed out, no skin is eaten.
After a bankruptcy shut down Cinemation, and his former partner Demetroules started rival company NMD, Gross left film distribution behind for a few years. It was during this dormant time that brought perhaps the only direct link between our subjects while they were alive, as Brenner acquired rights to films from Cinemation's slate: Pete Walker's The Confessional, which Gross had submitted to the MPAA in 1976 but which Brenner would put out a year later, and the previously released Edwige Fenech/Rosalba Neri potboiler Top Sensation aka The Seducers, which Brenner recut and would reissue in 1985.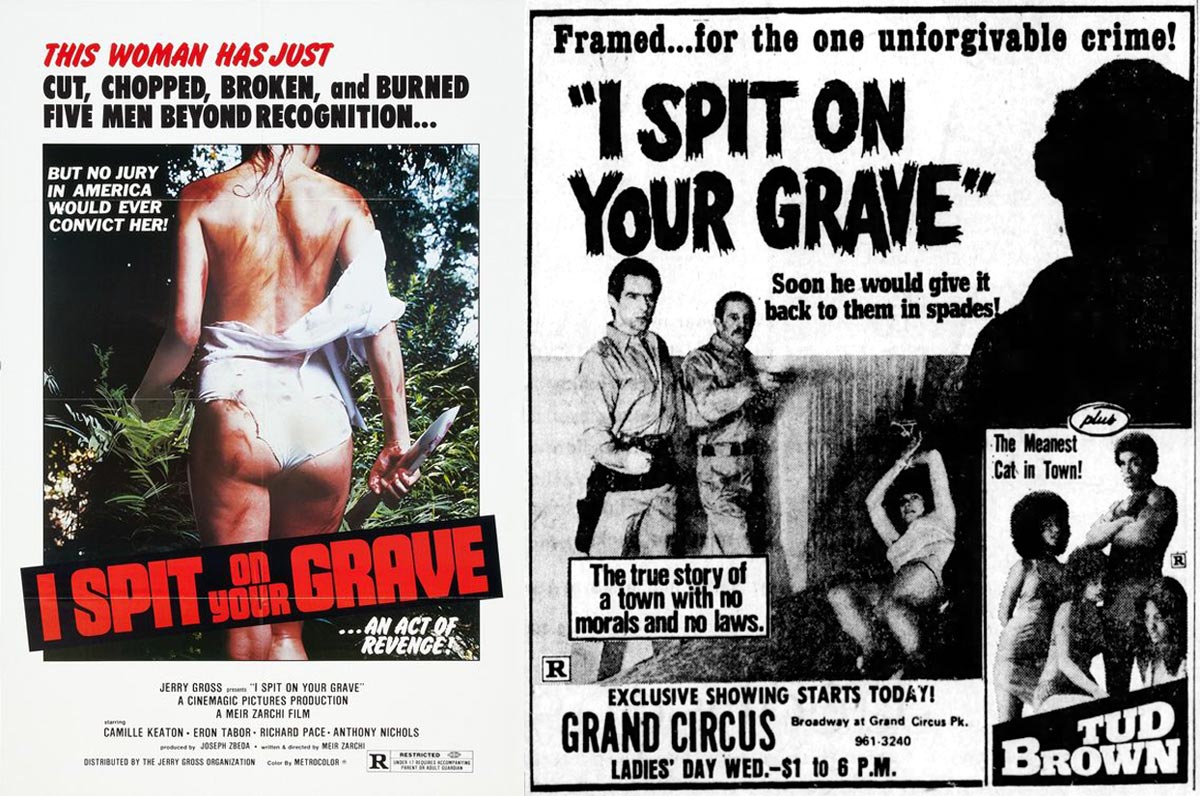 With the creation in 1979 of The Jerry Gross Organization, the mogul returned to the marketplace with great vigor. Within the span of two years, he released Lucio Fulci's Zombie, Jamaa Fanaka's Penitentiary, and Ulli Lommel's The Boogey Man, all now touchstones of their genres. He also successfully reissued Meir Zarchi's previously low-performing rape/revenge saga Day of the Woman with Camille Keaton under the title I Spit on Your Grave, which he had lifted from an unrelated Boris Vian crime novel, and had already used once before as an alternate title for the 1972 action drama Camper John with William Smith. While Zarchi did not care for some of the marketing choices Gross made, such as his title change, Gross' hyperbolic ad campaign and striking poster were impossible to ignore, got audiences into the cinemas, and cemented the film into cult canon. However, Gross again had to close up shop when Blood Beach, the monster-below-sand thriller he had invested large amounts of his own money in, failed to become a substantial hit.
Gross briefly made a third attempt at distribution with Ambassador Film Releasing, handling Ulli Lommel's Olivia and Jack Starrett's Kiss My Grits, but the company closed quickly without a hit. He also served as production president for Kodiak Films, which produced John Frankenheimer's The Fourth War with Roy Scheider, released by Cannon in 1990. But eventually, his dwindling ability to break films, along with the premature death of his wife Mari Bindman Kirnan in 1985, would cool his show business ambitions for good. Gross lived in near-seclusion for the remainder of his life, and was found dead in his L.A. home on November 20, 2002. As his friendly rival Sam Sherman of Independent-International remarked to historian Chris Poggiali, "I always thought Jerry was much more important than I was. He did much bigger things…making mega mega millions of dollars. I'm remembered, Al [Adamson]'s remembered, but Jerry is forgotten."
It is bittersweet that neither of these mavericks lived long enough to see the widespread influence the films that they had discovered and promoted would yield among the fans and filmmakers who were raised on them, or reap the benefits therein. But their spirit lives on every time one of those profane greats gets watched. Keep these men in mind as you join us at the Bev for all the great grimy fun!
Huge thanks to archivist Jonathan Englender at AdSausage, researcher Chris Poggiali, David Szulkin, and Arlene Farber, whose earlier hard work and public postings helped make this article possible, as well as providing some of the great images!