If you've ever stumbled into the Denny's at Sunset and Gower or stopped at the Rite Aid on Sunset and El Centro on your way to the Palladium, you've been to Gower Gulch. That's Hollywood Film History right there. Not just any film history but the meat of it. The folks that worked their asses off to make stuff quick, cheap and fun.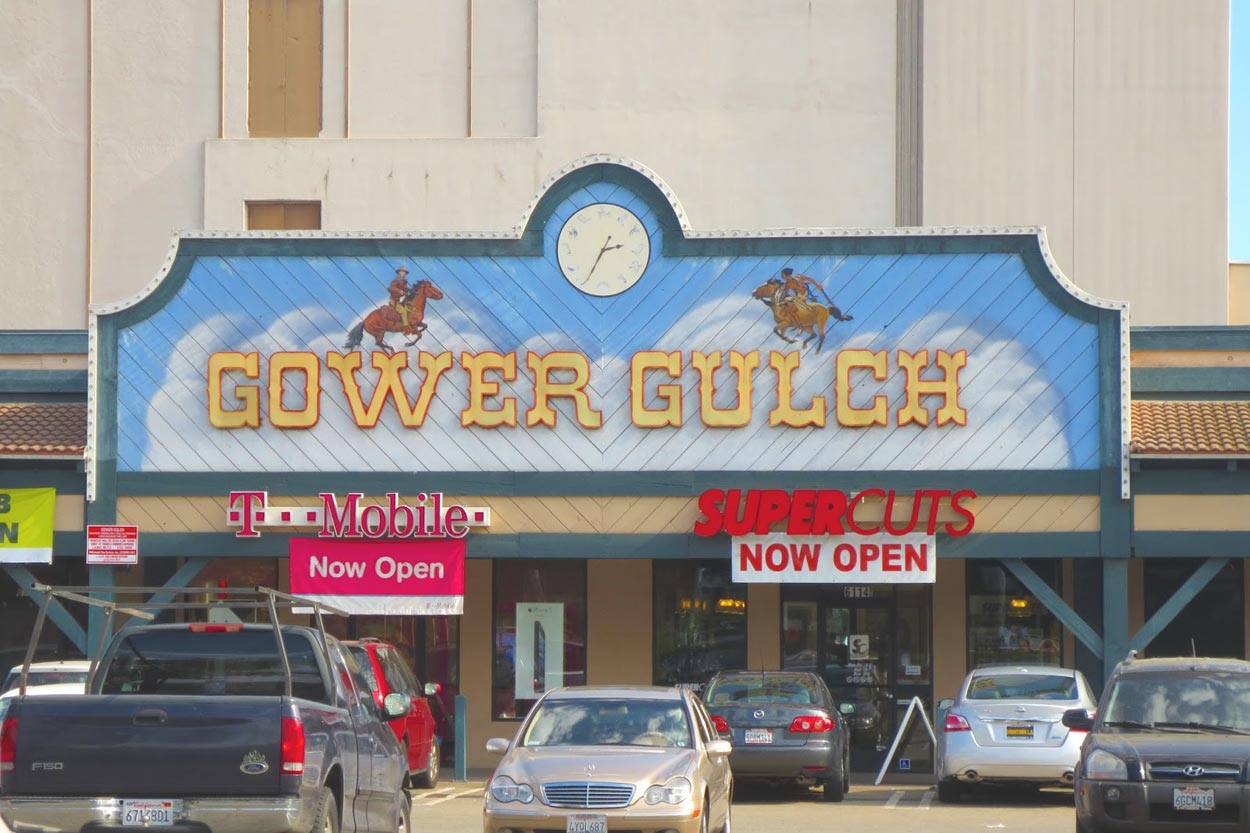 Gower Gulch was the location of what is commonly referred to as "Poverty Row." But don't let that fool you – that was just due to film budgets. The actual content was rich as hell! Sadly, it is one of the most underappreciated and unexamined areas of Los Angeles film history. Well, not this month! The New Beverly is showing some of the fantastic films from the Gower Gulch studios and is inviting you to come along! Join us for some Roy Rogers, some Judy Canova, some Gene Autry and revel in some of the Gulch-iest works around! Seriously, you'll kick yourself if you miss any of these films, most of which are not available on DVD. They are truly some of the greatest and most fun things to watch.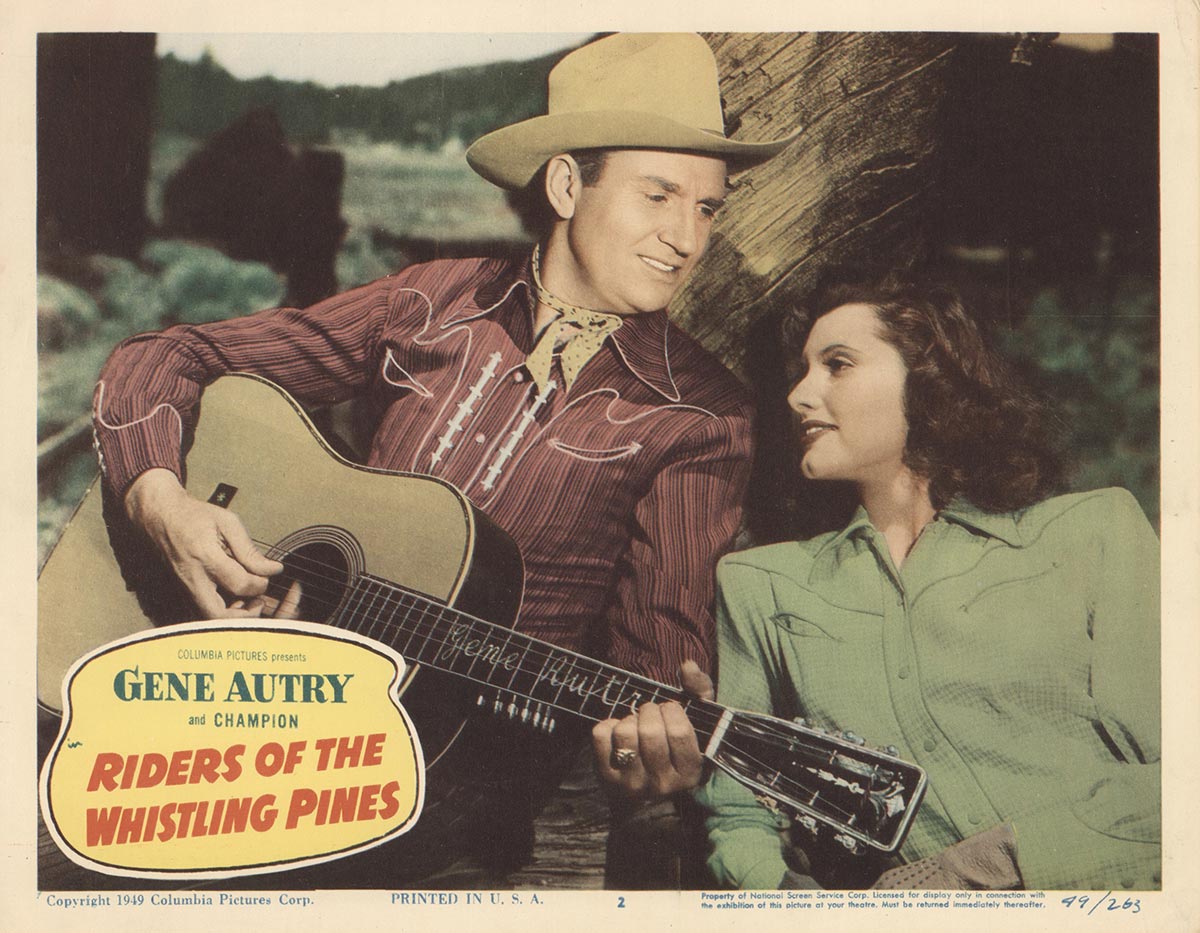 While Hollywood currently ranks high on the "purse dogs and Frappuccino" scale, our early days proved that the Wild West existed. Even folks like Wyatt Earp came to Gower Gulch when he was trying to make his way into pictures. Accompanying Earp were loads of take-no-shit cowboy stuntmen and extras filling the surrounding businesses and short-term hotels; drinking, vying for parts and making Hollywood look like its own version of Tombstone. Movie stars didn't have the same meaning then and the smaller film companies forming here in Hollywood were working hard to establish themselves and beat out the other Poverty Row across town: Edendale. That area, now known as Echo Park and Silver Lake, was the birthplace of Mack Sennett studios, Selig-Polyscope (first home to Tom Mix, one of the OG film cowboys), and the initial Universal Studios location.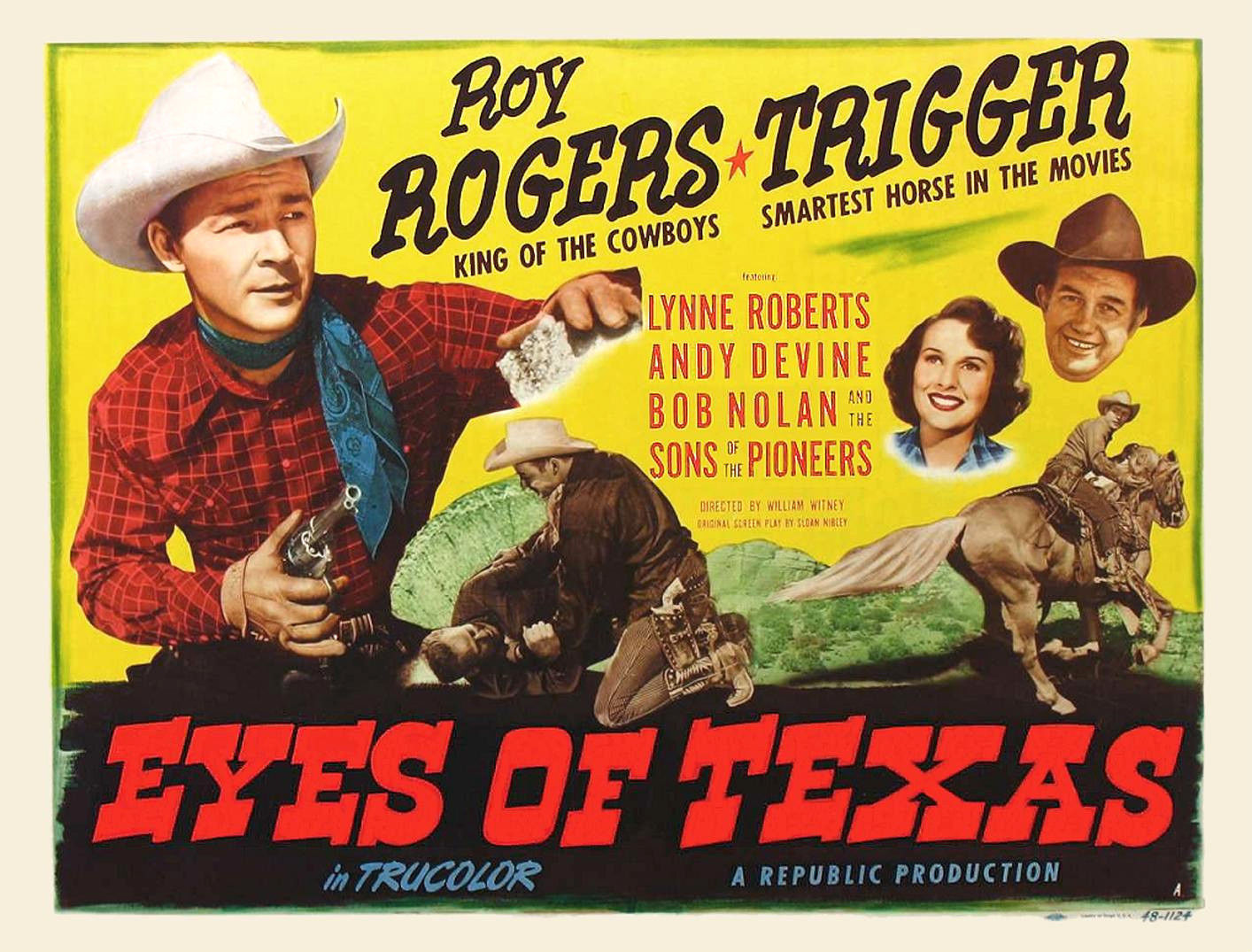 While Edendale had its own thing going on (Keystone Cops, serials, and more), Sunset and Gower was a hotbed for independent studios to set up shop. Gower Gulch may be mostly famous for its Westerns and having boosted the careers of such famous buckaroos as Roy Rogers, Gene Autry, John Ford and John Wayne, Poverty Row studios were also heavily in the business of musicals, crime pictures, war flicks and serials. The "b-movie" genre of Gower Gulch inspired many others to get off their asses and make films. It proved that it could be done for cheap and people would enjoy what was produced. The films that came out of Gower Gulch studios were well loved.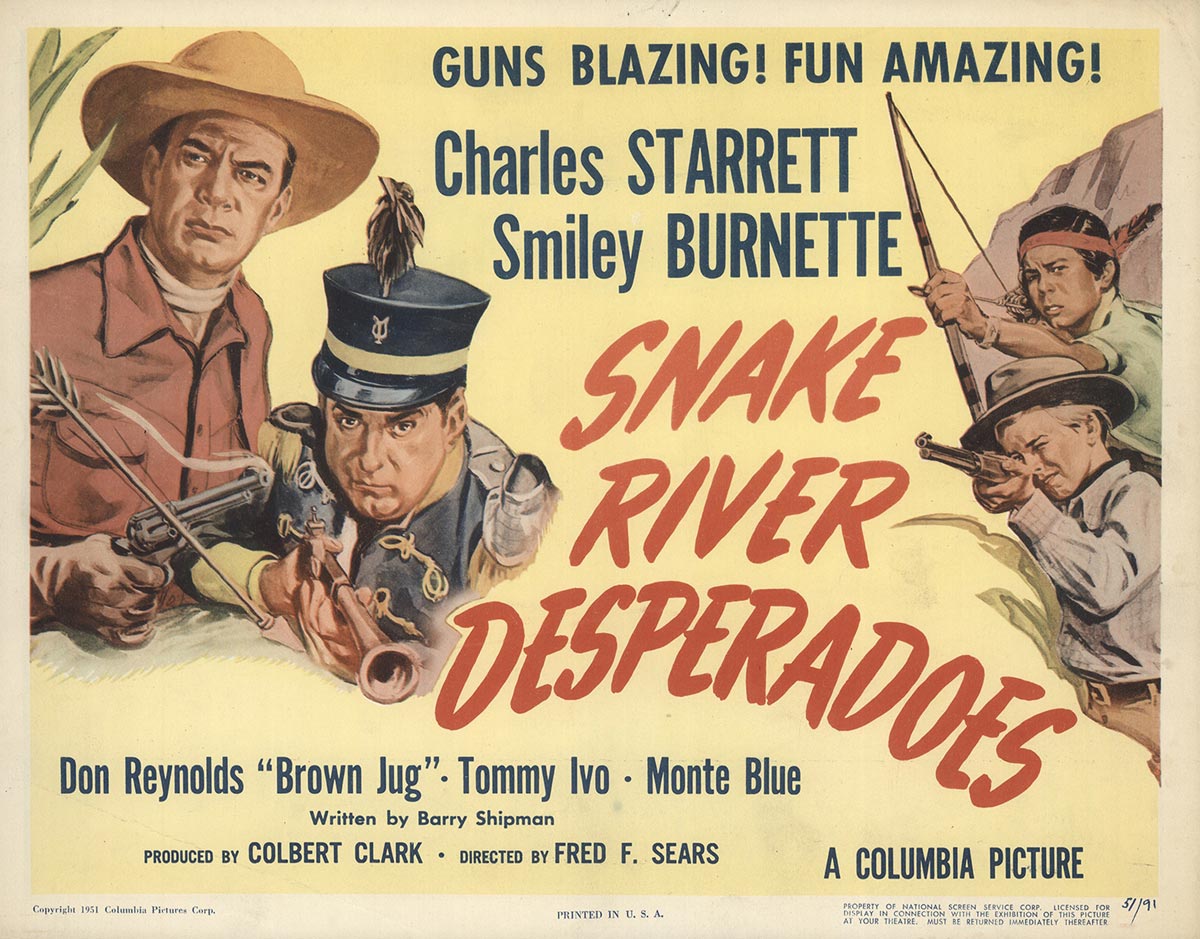 Brian Eno once said about the Velvet Underground that while their first record only sold 30,000 copies in its first five years, "[it] was an enormously important record for so many people. I think everyone who bought one of those 30,000 copies started a band! So I console myself in thinking that some things generate their rewards in second-hand ways." In a way, that was Gower Gulch. That small collection of studios in the area and the folks who spent so much time loitering at the Columbia Drug Store on the southeast corner of Sunset and Gower did not exist in a vacuum. As Bernard F. Dick points out in his book on Columbia Studios, Gower Gulch and "Poverty Row" was less of a place and more of a "style of movie-making that ceased with the coming of television when the 'B' movie tradition left the screen for the tube, depriving Poverty Row of its raison d'être."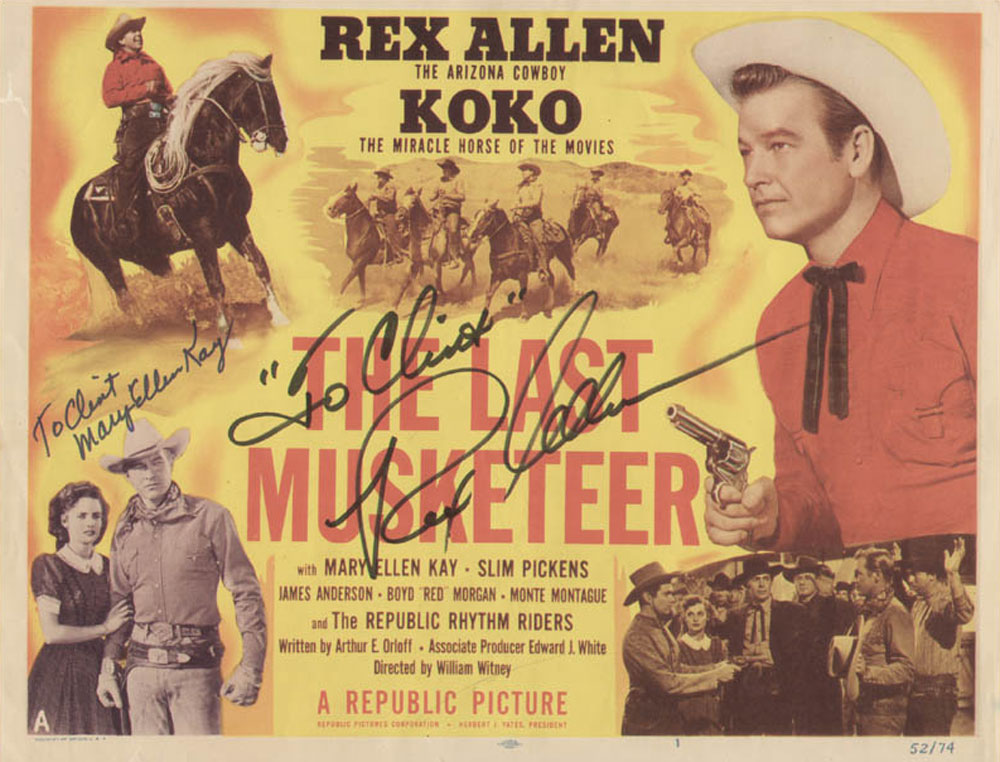 One of the finest examples of this is Herbert Yates' company, Republic Pictures. This studio had set up shop in the Sunset/Gower area and was a godsend for directors who had great genre ideas but weren't at big studios or were too independent to work within those confines. Known primarily for westerns and serials, they also released the Samuel Fuller-penned Gangs of New York (James Cruze, 1938), starring the sexy and stunning Ann Dvorak. Raoul Walsh, a highly successful director, made the Academy Award-nominated Western Dark Command (Raoul Walsh, 1940) for Republic, which was the only film that Roy Rogers and John Wayne ever appeared in together. Orson Welles even made a picture at Republic. Welles had been having problems getting support for a filmed version of Macbeth, but Yates, Republic's president/founder, wanted to class the studio up a bit so he backed the film. While Republic also released highly acclaimed works such as Johnny Guitar (Nicholas Ray, 1954) and A Woman's Devotion aka Battle Shock (Paul Henreid, 1956), their meat and potatoes were truly "B" westerns, and they were (and are still) a blast!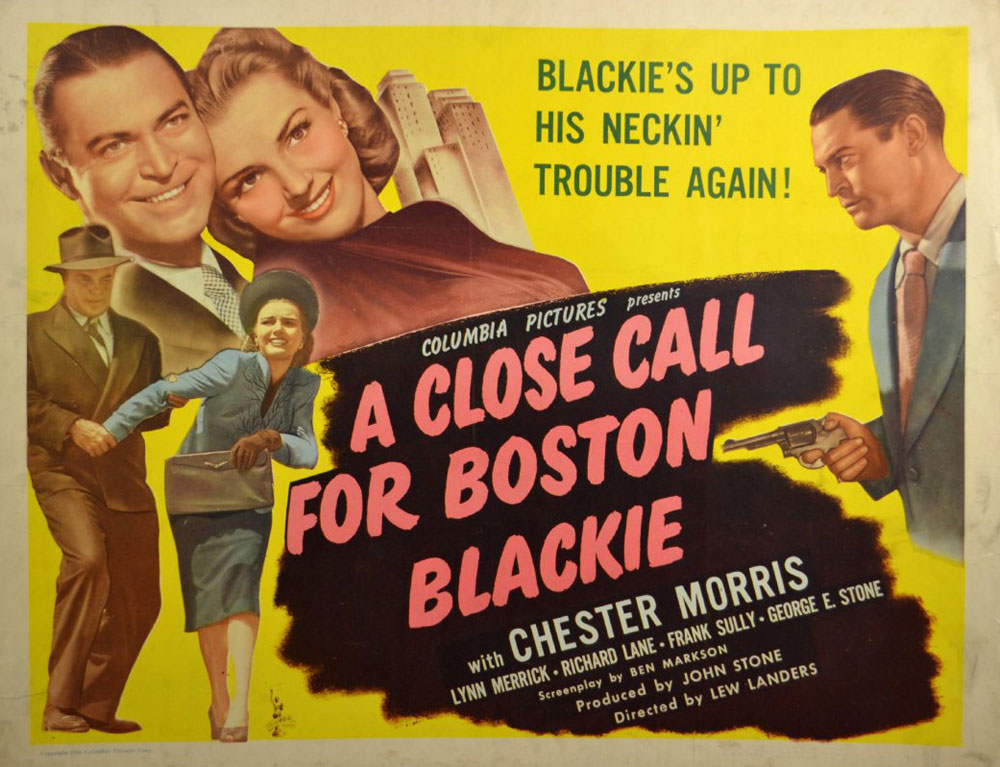 The "big guy" in Gower Gulch was Columbia Pictures. Occupying a larger lot than most, they were also considered one of the smaller of the major studios. Their early "Poverty Row" content was more along the film series lines. They produced the Boston Blackie films, the Blondie series, Three Stooges shorts and were in the habit of borrowing an assortment of film stars contracted by other studios in order to make critically-acclaimed motion pictures like It Happened One Night (Frank Capra, 1934) and Mr. Smith Goes to Washington (Frank Capra, 1939). Jack and Harry Cohn busted ass to make that studio work and it showed – stars like Rita Hayworth, Judy Holliday, William Holden and Jack Lemmon ended up being contract players at Columbia and many of the films made there are not only Academy Award-winners but are on the Library of Congress' National Film Registry.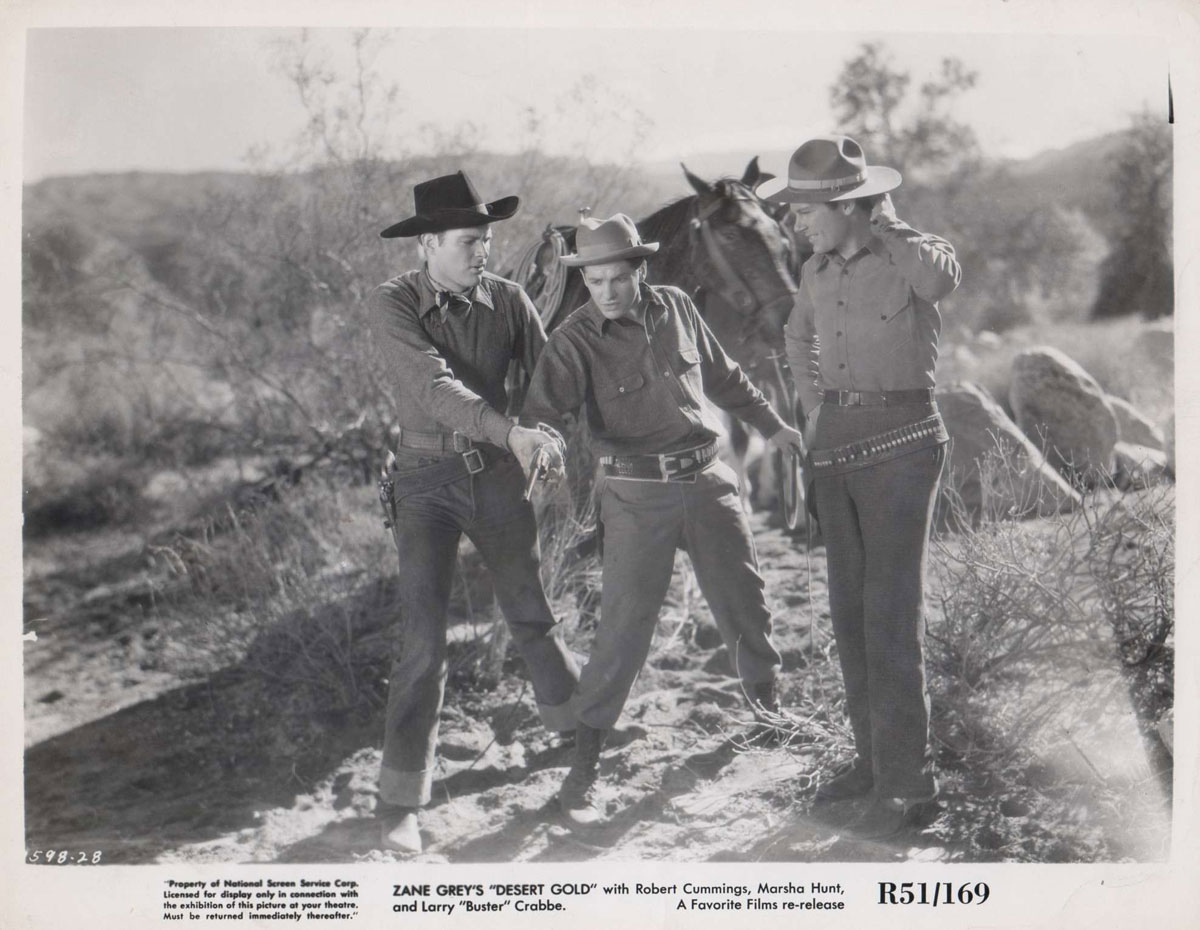 Whether or not you are a fan of Westerns, the way that Gower Gulch got its name is pretty badass. In 1938, a brutal (and fatal) fight took place between two cowboy stuntmen, Jack Ward and Johnny Tyke. According to all those there and possibly not there (!!), Ward "dry gulched" Tyke. Oh, I'm sorry – not familiar with the term "dry gulch"? Hopefully you never have cause to be. Cowboy Johnny Tyke was shot in the back!! Gower Gulch attracted film extras by the truckload but clearly they were not always the most savory characters.
As actor David Niven recalls in his memoir, Bring on the Empty Horses, professional extras in the early days of film didn't quite exist. People simply volunteered because they were bored or thought it might be fun. Niven states, "Later they demanded to be paid, and the going rate became 50 cents a day. This munificent offering attracted every drunken bum and panhandler in the area, and the streets around the studios became clogged with flushed citizenry with outstretched hands… By 1926 the studios realized that their prehistoric methods of hiring extras must be revised… The time had come to move from utter chaos to simple confusion, so the Central Casting Corporation was born… The ambitious mass of extras registered at Central Casting were divided into four classes [one of which was]: The 'shit kickers' or cowboy extras. These habitually hung out in 'Gower Gulch' on the corner of Gower Street and Sunset Boulevard, strategically placed between several bars and the small studios which churned out cheap Western quickies."
It was here that America learned to love the Western, Roy Rogers, and Gene Autry. It was here that the serial became a part of US cinema culture. While we had plenty of silent westerns, the kind of westerns that Gower Gulch produced featured excitement and adrenaline-soaked romance as well as inter-genre narratives. Westerns weren't just Westerns. Sometimes a Western was also a musical and an action film and a crime film. William Witney's The Golden Stallion (1949) from Republic Pictures, playing the New Beverly on Sunday, February 19th and Monday, February 20th is a great example of that.
I hope that you join us for some of the magic of the Gower Gulch films this February and have enjoyed hearing about the history of the film corner only a few blocks away. See you at the movies!