As a sort of training session for the serious horror fan who's preparing for our annual All-Night Horror Show, or just for folks who love watching movies late at night in the middle of the week, on Wednesday & Thursday, October 5th & 6th, we're doing a special TRIPLE feature of scary '70's favorites! These films have been staples of TV fright hosts and VHS-driven slumber parties for years – in fact all three at one time were released by the same groundbreaking home video label – but you've probably never had a chance to watch them back to back to back on the big screen with a big screaming audience!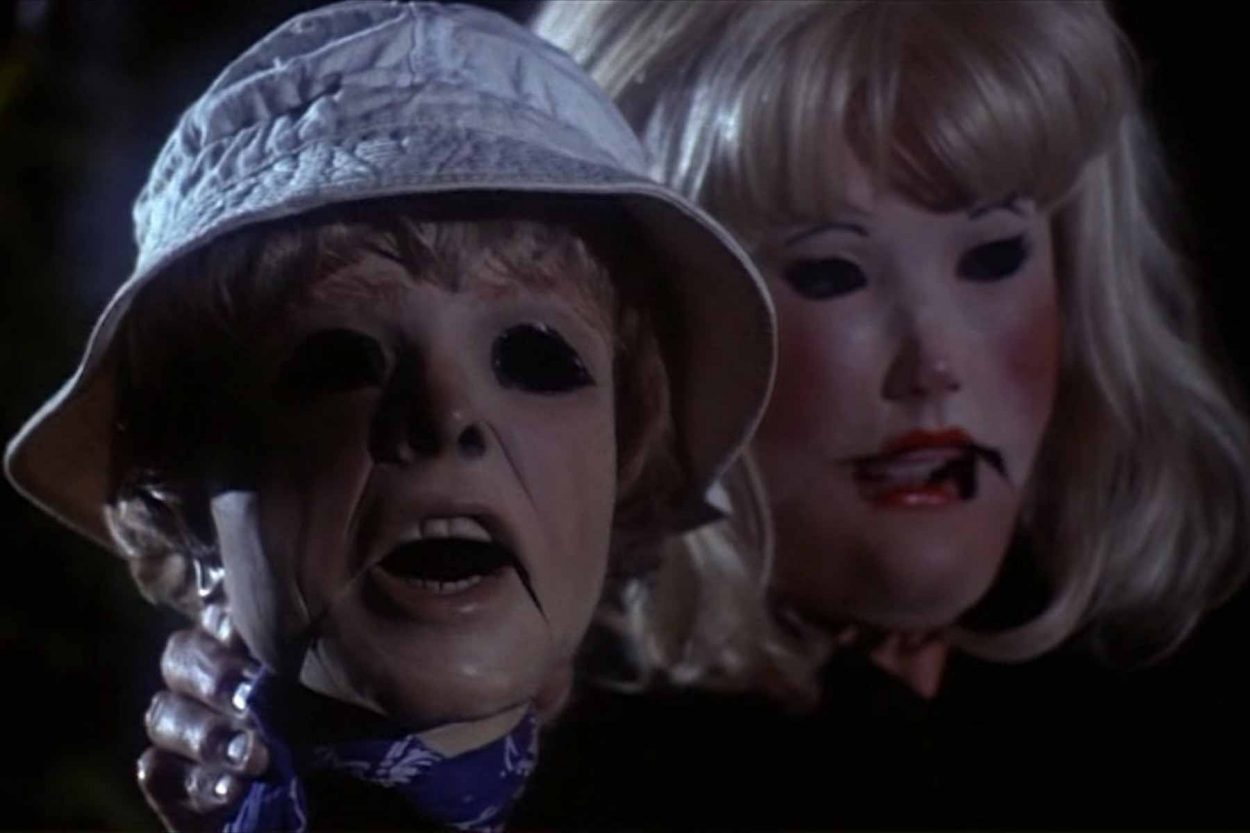 The terror begins with David Schmoeller's 1979 classic TOURIST TRAP. A group of young vacationers are interrupted by car trouble, and find themselves biding time at a rundown wax museum run by the outwardly avuncular Mr. Slausen (Chuck Connors). But one by one, they discover that there's a reason why Slausen is cut off from the real world: while they're looking at the mannequins, the mannequins are looking at them… and watching them die!
Writer/director David Schmoeller had crossed paths with surrealists Luis Bunuel and Alejandro Jodorowsky when he was 20, and after enrolling at the University of Texas film school, carried their inspiration into a short film about animated mannequins called THE SPIDER WILL KILL YOU, which was nominated for a Student Academy Award. Impressed by the short, producer Charles Band agreed to back a feature adaptation, which became TOURIST TRAP. Producer and co-writer Larry J. Carroll and special effects supervisor Bob Burns were not only fellow UT students, but both had previously worked on Tobe Hooper's THE TEXAS CHAIN SAW MASSACRE. Other crew who went on to bigger things were AD Ron Underwood, later to direct TREMORS, and still photographer Robert Harmon, later to direct THE HITCHER.
The lovely women who fall prey to the fiberglass phantoms include Robin Sherwood, who later played the ill-fated daughter of Charles Bronson's Paul Kersey in DEATH WISH II, Tanya Roberts, later to be in the casts of "CHARLIE'S ANGELS" and "THAT '70S SHOW," and Jocelyn Jones, who later became a respected acting teacher at Beverly Hills Playhouse, and currently runs her own school in West Los Angeles. The unforgettable score is by Pino Donaggio; 1/6 of the film budget went solely for his services.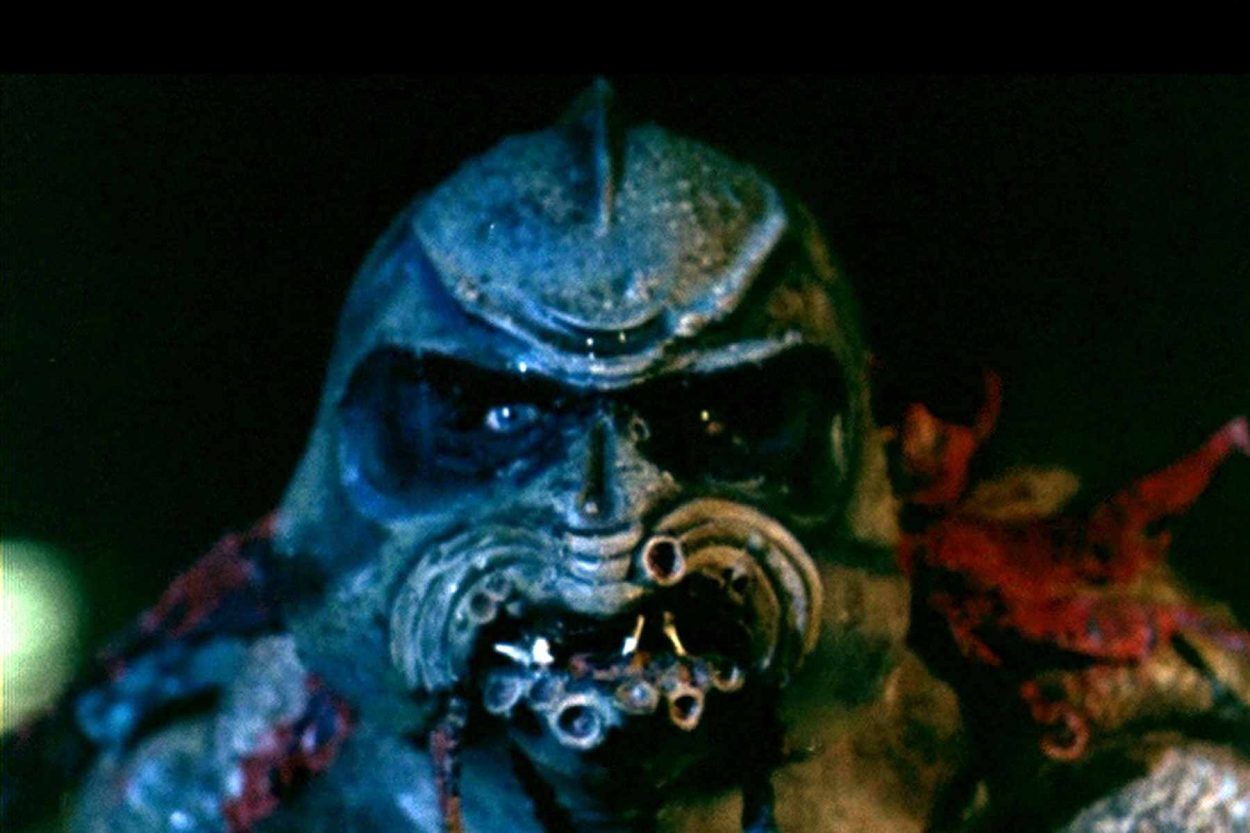 Sentient mannequins give way to sea monsters in our second feature, 1978's SLITHIS. A spate of animal maulings and human murders is striking mellow Venice Beach. The local cops think they're the work of a satanic cult. But local high school journalism teacher Wayne Connors (Alan Blanchard) and his scientist friend Dr. John (J.C. Clare) have figured out the truth: there's years of waste from a nearby nuclear plant known as "Slithis" that can assume the form of what it ingests, and it's apparently ingested an awful lot of angry amphibious lifeforce. Can these outsiders find and stop this creature before it turns the entire neighborhood into bloody chum?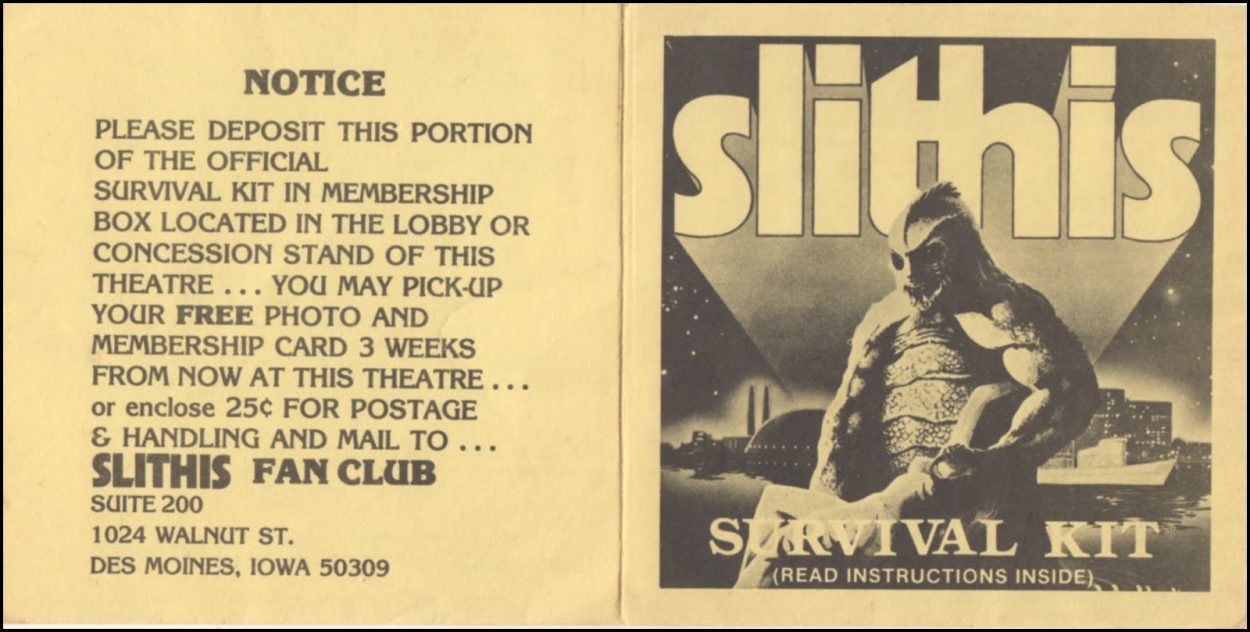 Writer/director Stephen Traxler shot SLITHIS in under 14 days in Venice and Marina Del Rey, for less than $100,000. Much of the financing came from producer Dick Davis, a Midwest theatre operator who previously backed Douglas Jackson's 1977 proto-Mametian college thriller THE HAZING, which received a Bev Grindhouse screening many years ago. While mostly leaving directing behind, Traxler has had second unit and/or producing credits on INVASION U.S.A., GLEAMING THE CUBE, WATERWORLD, and LEGALLY BLONDE 2. The wild and diverse score is by Steve Zuckerman, who alternated between composing music for other exploitation favorites like CINDERELLA 2000 and doing songs for "SESAME STREET," including "[Lonely] Lower case 'n'". DEEP IMPACT and "THE LEFTOVERS" director Mimi Leder served as the script supervisor.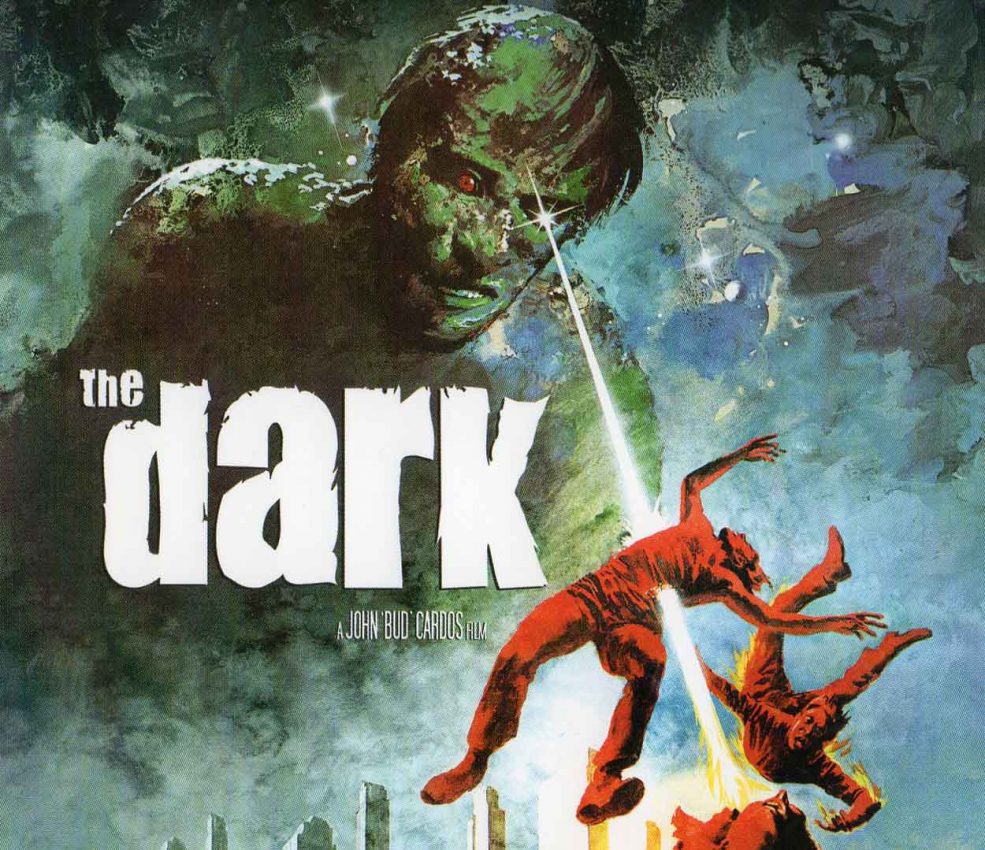 This night of otherworldly threats climaxes with THE DARK from 1979. Plenty of creeps may walk the night streets of Los Angeles, but a certain one is leaving an incomprehensible wake of violent murders. One victim's father (William Devane), an TV anchorwoman (Cathy Lee Crosby), and a prickly psychic (Jacquelyn Hyde) follow the trail, discovering that whoever's responsible for these inhuman crimes is not human at all…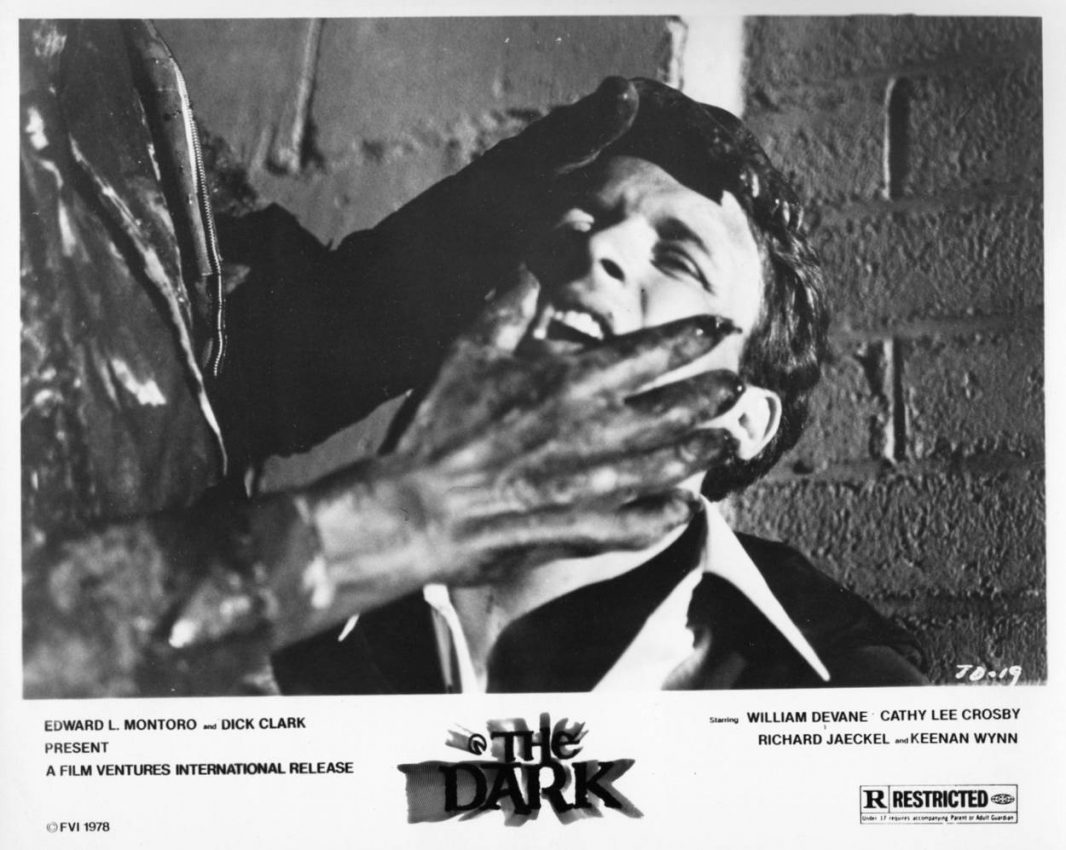 Besides the aforementioned leads, the cast is front-loaded with familiar faces, including Richard Jaeckel as a hardtack detective, Keenan Wynn as a crusty-but-benign news producer, Casey Kasem as a pathologist, Philip Michael Thomas as a crook, and Kathy Richards (Paris Hilton's mom) as the hulking menace's first victim. As such, you won't be surprised to learn the casting director was the late Marvin Paige, a frequent visitor and booster of repertory screenings in L.A. for many years. There's also an unusual rock'n'roll connection too, not just from the presence of longtime "AMERICAN TOP 40" host Kasem: the producers include music supervisor for "THE MONKEES" and BEYOND THE VALLEY OF THE DOLLS Igo Kantor, and former "world's oldest living teenager" Dick Clark!
So early in the afternoon, grab yourself a disco nap (or should we say, "death-go" nap!), and come watch three terrifying throwbacks as New Beverly's Shocktober squeals into high gear!