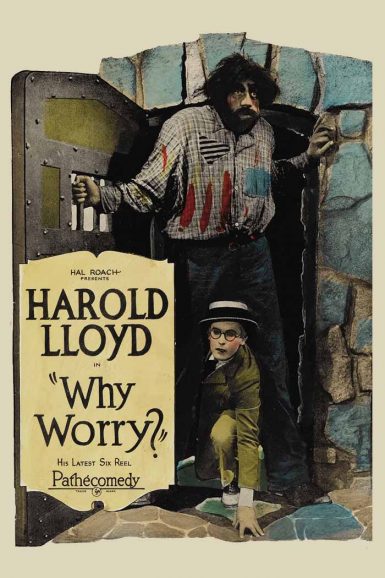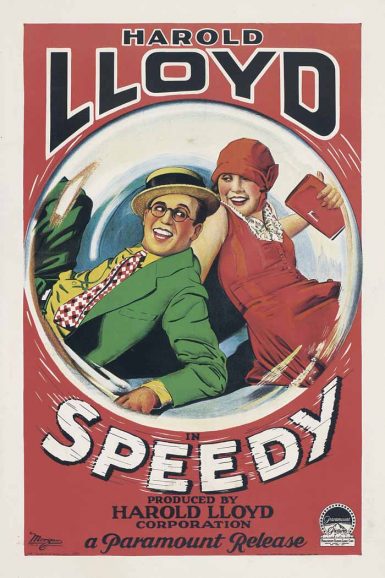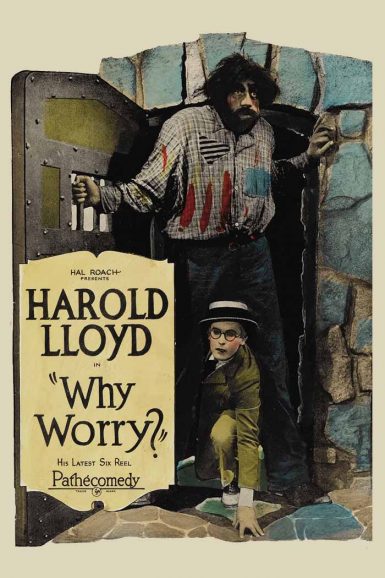 Why Worry?
plus bonus Harold Lloyd short Never Weaken (1921) at the start of the show!
Just added! Suzanne Lloyd, granddaughter of Harold Lloyd and President of Harold Lloyd Entertainment, will join us IN PERSON, schedule permitting, to introduce the show.
The legendary Harold Lloyd silent comedy packed with gags & non-stop laughs! When a wealthy hypochondriac decides to improve his condition with some fresh air and an extended island vacation, he'll find himself hilariously in the middle of a revolution.
Director

Fred C. Newmeyer, Sam Taylor
Writer

Story by Sam Taylor, Titles by H.M. Walker
Starring

Harold Lloyd, Jobyna Ralston, John Aasen, Wally Howe, Jim Mason
Year

1923
Country

USA
Format

35mm
Running Time

63 minutes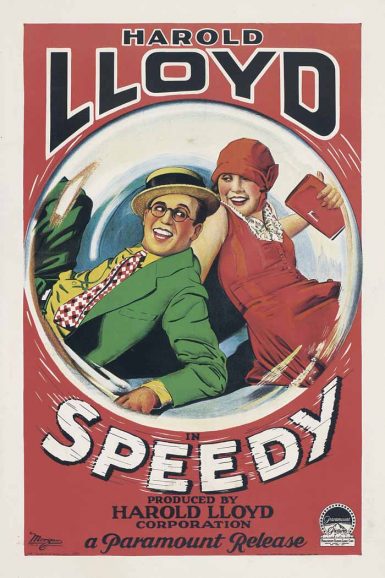 Speedy
Speedy was the last silent feature to star Harold Lloyd – and one of his very best. The slapstick legend reprises his "Glasses Character," this time as a good-natured but scatterbrained New Yorker who can't keep a job. He finally finds his true calling when he becomes determined to help save the city's last horse-drawn streetcar, which is operated by his sweetheart's crusty grandfather. From its joyous visit to Coney Island to its incredible Babe Ruth cameo to its hair-raising climactic stunts on the city's streets, Speedy is an out-of-control love letter to New York that will have you grinning from ear to ear. (Janus Films)
Director

Ted Wilde
Writer

Story by John Grey & Lex Neal & Howard Emmett Rogers
Starring

Harold Lloyd, Ann Christy, Bert Woodruff, Babe Ruth, Byron Douglas, Brooks Benedict, King Tut the Dog
Year

1928
Country

USA
Format

35mm
Running Time

86 minutes