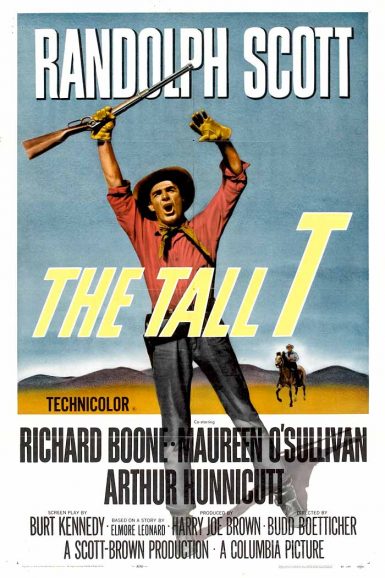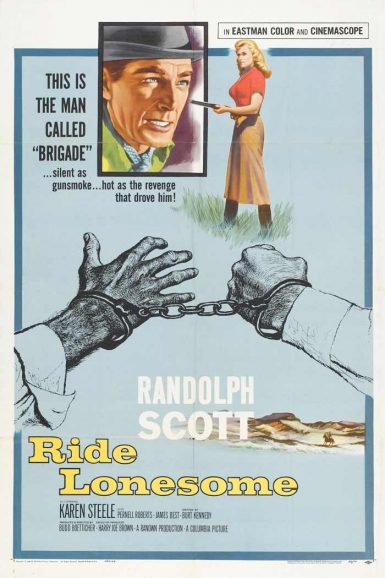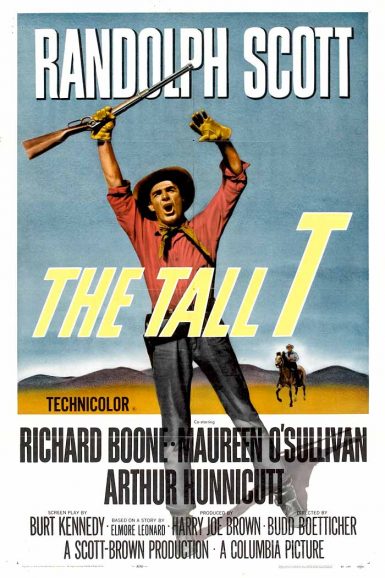 The Tall T
A compact and morally complex western tale from the masters of the form: director Budd Boetticher, screenwriter Burt Kennedy, and star Randolph Scott. When a stagecoach carrying its driver, an easygoing rancher, and a newlywed couple rolls into a way station, it's met by a trio of killers. But their plan for an easy score expands to kidnap-for-ransom when they learn the bride is the daughter of a wealthy mine owner. Based on a story by Elmore Leonard, The Tall T methodically tightens the vice of tension, pitting star Scott memorably against Richard Boone as the empathetic outlaw leader.
Director

Budd Boetticher
Writer

Screenplay by Burt Kennedy based on a story by Elmore Leonard
Starring

Randolph Scott, Richard Boone, Maureen O'Sullivan, Arthur Hunnicutt, Skip Homeier, Henry Silva
Year

1957
Country

USA
Format

35mm
Running Time

78 minutes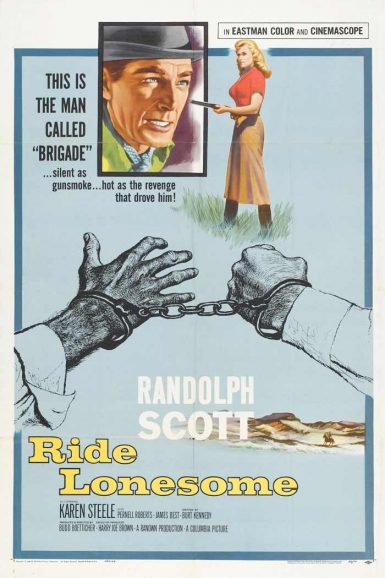 Ride Lonesome
A bounty hunter transporting a wanted killer to trial picks up a pair of outlaws and a station master's wife on the trail. As ambiguous allegiances and motivations come into question, the murderer's brother quickly approaches. Director Budd Boetticher and star Randolph Scott efficiently used a tight Burt Kennedy script to make an unforgettable, fast-moving western masterpiece. Pernell Roberts, James Best, Lee Van Cleef, and, in his big screen debut, James Coburn co-star.
Director

Budd Boetticher
Writer

Burt Kennedy
Starring

Randolph Scott, Karen Steele, Pernell Roberts, James Best, Lee Van Cleef, James Coburn
Year

1959
Country

USA
Format

35mm
Running Time

73 minutes