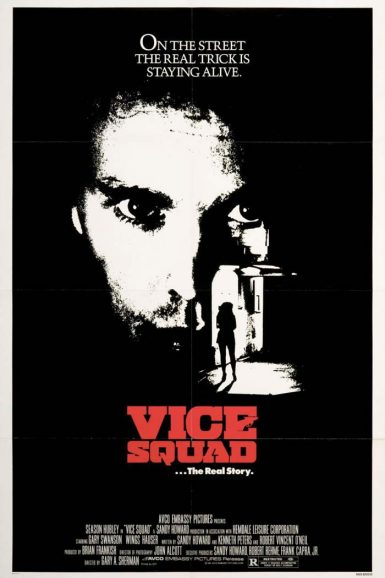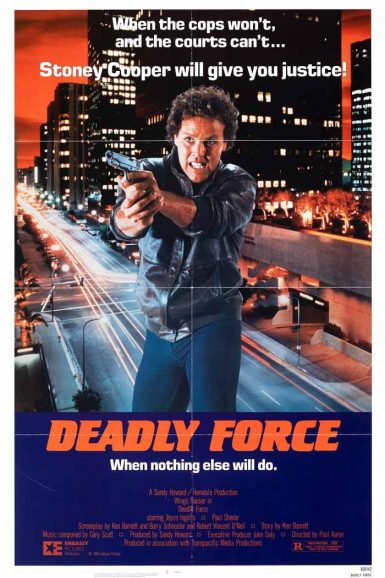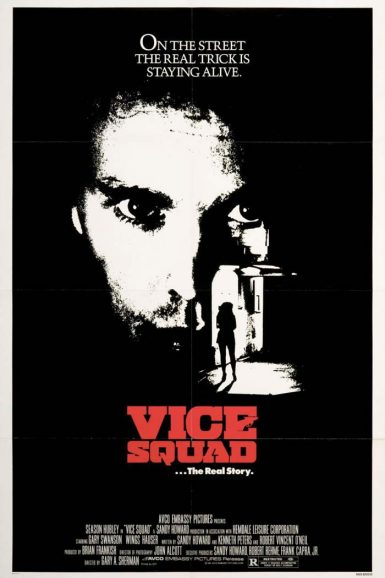 Vice Squad
If you only ever watch one movie about a killer pimp, Vice Squad is THE ONE, a full-barreled, maximum-potential excitement launcher to the brain, the film that was always missing from your life and the one you always hoped to find. Wings Hauser burst onto the exploitation landscape with his intense, take-no-prisoners role as the ultra-psychotic, cowboy-shirted Ramrod. And Hauser is absolutely f'ing incredible here. But not only does he give the performance of a lifetime, he sings the film's vicious theme song "Neon Slime," too! Directed by veteran helmer Gary Sherman (Dead & Buried, Poltergeist III) and lensed by the legendary John Alcott (The Shining, Barry Lyndon), Vice Squad is a descent into Hollywood hell, a sociological expedition into the dark, buried heart of the city. On the street, the real trick is staying alive.
"You may think you've heard of every sickness and perversion movies like to titter about but there are quite a few in Vice Squad you've never dreamed possible!" – Rex Reed
Director

Gary Sherman
Writer

Sandy Howard and Kenneth Peters and Robert Vincent O'Neil
Starring

Season Hubley, Gary Swanson, Wings Hauser
Year

1982
Rated

R
Country

USA
Format

35mm
Running Time

96 minutes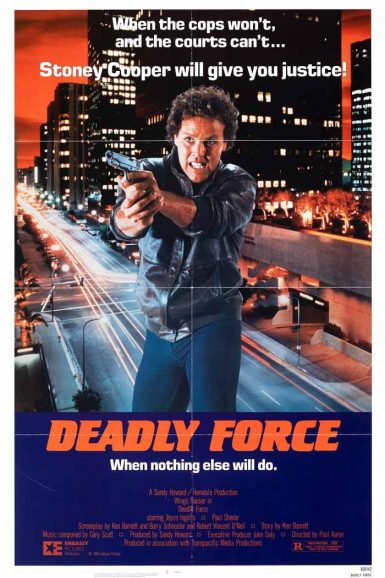 Deadly Force
When the cops won't, and the courts can't… HE will! Stoney Cooper is a private investigator in New York City, a divorced ex-cop kicked off the LAPD for his anti-authority attitude. But when a serial killer stalks the streets of Los Angeles, leaving victims with an X brutally carved into their foreheads, he'll head home and risk everything when no one else will, ready to go beyond the law to unleash his own brand of justice. Wings Hauser stars in a tough crime pic co-penned by Angel writer-director Robert Vincent O'Neil.
Director

Paul Aaron
Writer

Ken Barnett and Barry Schneider and Robert Vincent O'Neil
Starring

Wings Hauser, Joyce Ingalls, Paul Shenar, Al Ruscio
Year

1983
Rated

R
Country

USA
Format

35mm
Running Time

95 minutes