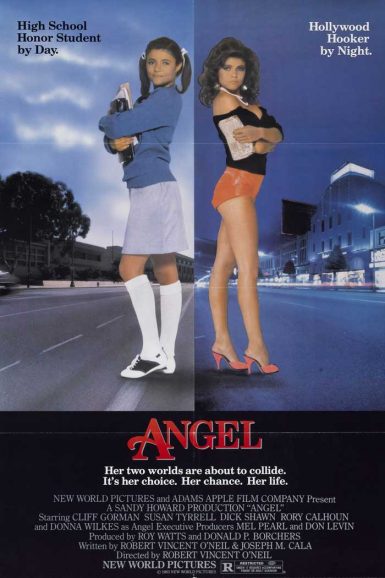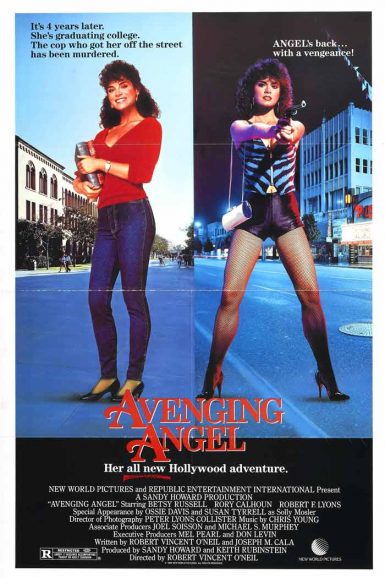 Angel
Avenging Angel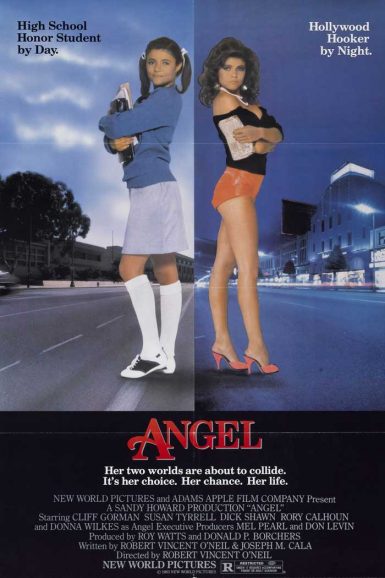 Angel
While our allotment of advance tickets has sold out online, some additional tickets will be available to purchase at the door on a first come, first served basis on the night of the show. Box office & doors open roughly one hour before the first film. For shows that have sold out online, in-person ticket purchases are limited to 2 tickets per person.
A high concept that launched a franchise: Angel is a high school honor student by day and a Hollywood hooker by night. Walking the boulevard under the watchful eye of her fellow working girls, she studies hard, gets good grades and picks up safe tricks. But when local ladies of the night start to get picked off one by one, Angel sets off on a personal quest for vengeance. Angel is bursting with vintage gold: bikers, drag queens, punks & performers line the streets while Return of the Jedi splashes carefree across marquees. Plus, it's stacked with the most colorful cast a low budget filmmaker could ever dream: television stars Donna Wilkes and Cliff Gorman, New Bev fave Susan Tyrrell, screen legend Rory Calhoun, and incendiary nightclub comedian Dick Shawn!
Director

Robert Vincent O'Neil
Writer

Robert Vincent O'Neil & Joseph M. Cala
Starring

Donna Wilkes, Cliff Gorman, Susan Tyrrell, Dick Shawn, Rory Calhoun, John Diehl
Year

1984
Rated

R
Country

USA
Format

35mm
Running Time

91 minutes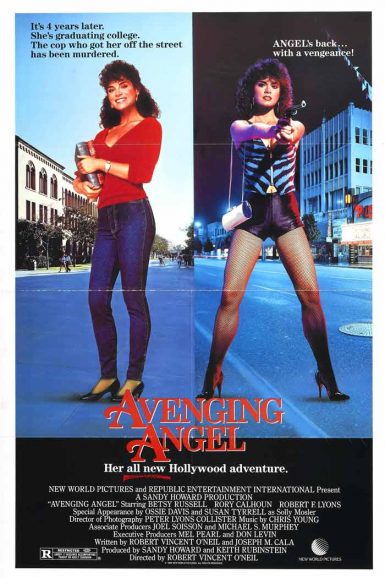 Avenging Angel
It's 4 years later. She's graduating college. The cop who got her off the street has been murdered. Now Angel's back with a vengeance! With the help of her surviving friends, the former teen prostitute is going to hit Hollywood Blvd hard to find her mentor's murderer in this slick follow-up to the exploitation classic. Rory Calhoun and Susan Tyrrell return, while Betsy Russell takes over the title role.
Director

Robert Vincent O'Neil
Writer

Robert Vincent O'Neill and Joseph M. Cala
Starring

Betsy Russell, Rory Calhoun, Robert F. Lyons, Ossie Davis, Susan Tyrrell
Year

1985
Rated

R
Country

USA
Format

16mm
Running Time

93 minutes