Edward R. Pressman Tribute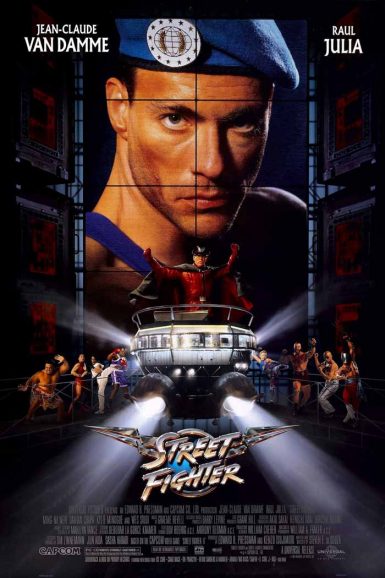 Street Fighter (1994)
The fight to save the world is on when the forces of freedom face a power-mad dictator… winner takes all! Capcom's arcade blockbuster explodes on screen with a riotously rollicking, ridiculously entertaining action blast written & directed by Die Hard scribe Steven E. de Souza. Jean-Claude Van Damme and Raul Julia headline.
Print courtesy of the Edward R. Pressman Collection at the Academy Film Archive.
Director

Steven E. de Souza
Writer

Written by Steven E. de Souza based on the Capcom video game "Street Fighter II"
Starring

Jean-Claude Van Damme, Raul Julia, Ming-Na Wen, Damian Chapa, Kylie Minogue, Wes Studi
Year

1994
Rated

PG-13
Country

USA/Japan
Format

35mm
Running Time

102 minutes