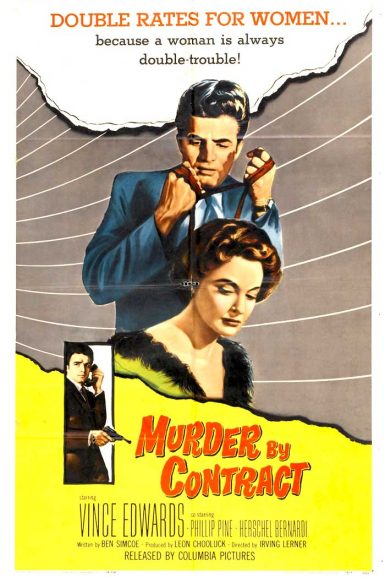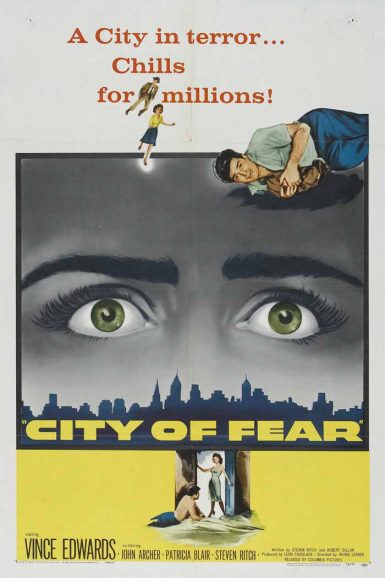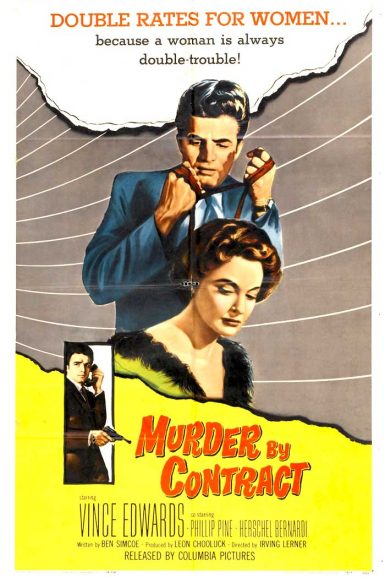 Murder by Contract
Vince Edwards plays a hitman-for hire; he's cool, calm, and always prepared… until he's tasked with murdering a high-profile mob witness. The issue isn't that he's sentimental that his target is a woman, it's that women are harder to kill. And when this contract killer appears to be coming up short, he'll soon discover that his trusted associates are now out to snuff him. Irving Lerner's hypnotic Murder by Contract is a razor-sharp noir thrill ride that Martin Scorsese acknowledges as a major influence on Taxi Driver.
Director

Irving Lerner
Starring

Vince Edwards, Phillip Pine, Herschel Bernardi, Caprice Toriel
Year

1958
Country

USA
Format

35mm
Running Time

81 minutes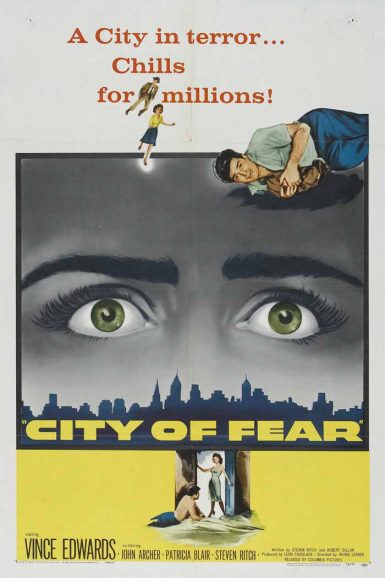 City of Fear
An escaped killer holds the lives of millions in his hands! Vince Edwards stars in director Irving Lerner's taut noir as a convict clinging to a canister he believes holds riches in heroin but actually contains enough radioactive Cobalt-60 to destroy Los Angeles and beyond. Disaster looms across California as the frenzied fugitive is slowly poisoned by his toxic prize and authorities desperately try to avoid mass panic.
Director

Irving Lerner
Writer

Steven Ritch and Robert Dillon
Starring

Vince Edwards, John Archer, Patricia Blair, Steven Ritch
Year

1959
Country

USA
Format

35mm
Running Time

81 minutes