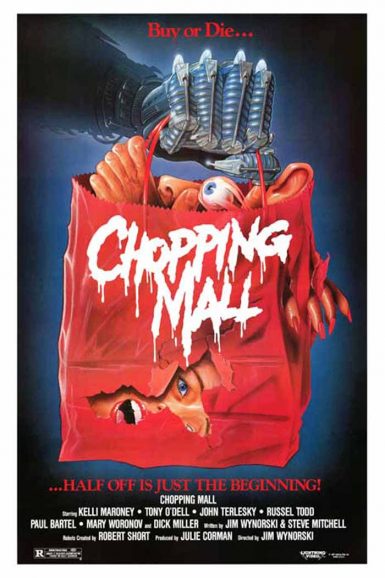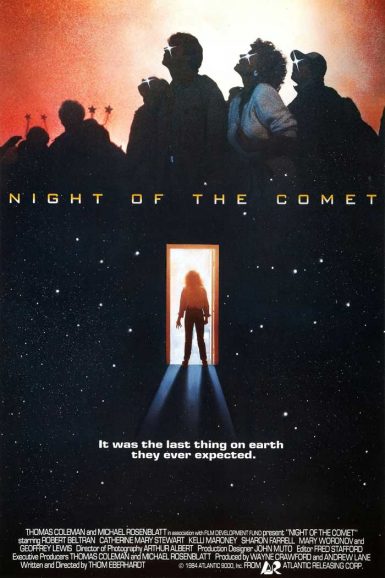 Chopping Mall
Night of the Comet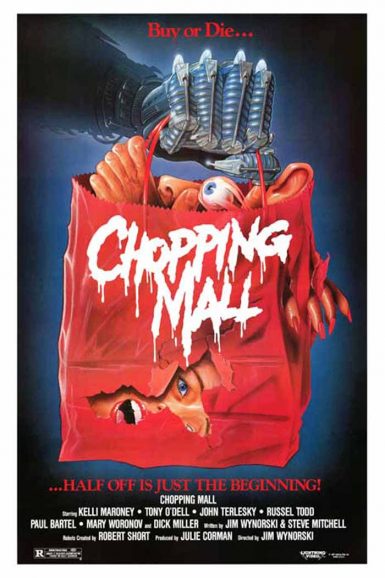 Chopping Mall
While our allotment of advance tickets has sold out online, some additional tickets will be available to purchase at the door on a first come, first served basis on the night of the show. Box office & doors open roughly one hour before the first film. For shows that have sold out online, in-person ticket purchases are limited to 2 tickets per person.
Something is going dangerously wrong at the Park Plaza Mall and their state-of-the-art, supposedly failsafe robotic security force are turning this shopper's paradise into a Chopping Mall. Now a group of horny teens out for a fun night of after-hours, furniture-store partying will have to face off with a pack of destructive killbots on the hunt for happy humans. Jim Wynorski's late-night video store staple is a fast-moving funblast stacked with a killer cast, including scream queens Kelli Maroney & Barbara Crampton, a memorable Chuck Cirino score, and a propulsive energy that will have you grinning from the first frame through the final credits.
Director

Jim Wynorski
Starring

Kelli Maroney, Tony O'Dell, Russell Todd, Karrie Emerson, Barbara Crampton, Nick Segal, John Terlesky
Year

1986
Rated

R
Country

USA
Format

35mm
Running Time

77 minutes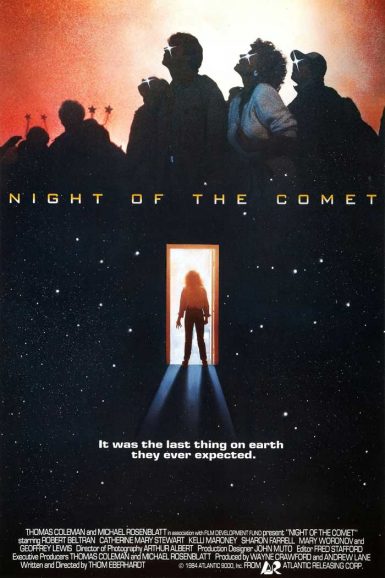 Night of the Comet
When a comet passes overhead that vaporizes viewers into piles of red dust, a pair of valley girl survivor sisters (Catherine Mary Stewart & Kelli Maroney) will have to dodge the hungry undead and sinister scientists while trying to navigate a deserted Los Angeles wasteland. Writer-director Thom Eberhardt turns the fun dial to 11 in this spectacularly entertaining sci-fi comedy, a perfect cocktail of The Omega Man dystopian horrors and timely Reagan-era satire.
Director

Thom Eberhardt
Writer

Thom Eberhardt
Composer

David Campbell
Starring

Catherine Mary Stewart, Kelli Maroney, Robert Beltran, Sharon Farrell, Mary Woronov, Geoffrey Lewis
Year

1984
Rated

PG-13
Country

USA
Format

35mm
Running Time

95 minutes