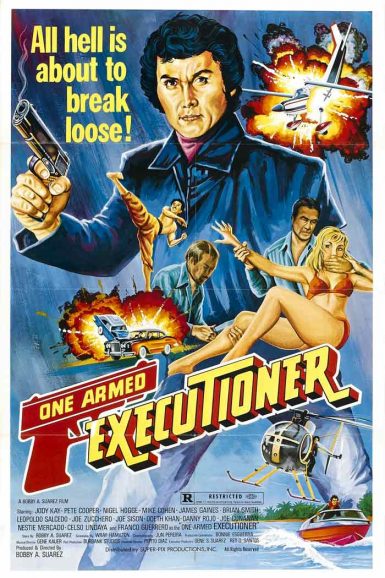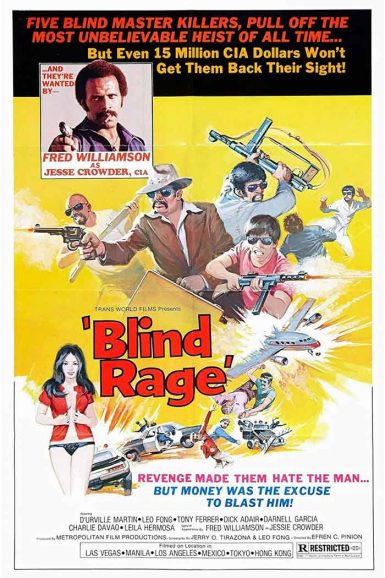 The One Armed Executioner (Video Archives Intro)
Blind Rage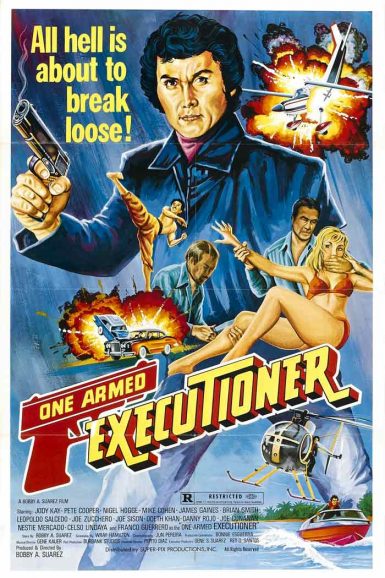 The One Armed Executioner (Video Archives Intro)
While our allotment of advance tickets has sold out online, some additional tickets will be available to purchase at the door on a first come, first served basis on the night of the show. Box office & doors open roughly one hour before the first film. For shows that have sold out online, in-person ticket purchases are limited to 2 tickets per person.
A special Video Archives event! On Sunday, September 18th, The Video Archives Podcast hosts Quentin Tarantino & Roger Avary will join us in person, schedules permitting, to introduce The One Armed Executioner.
All hell is about to break loose! A group of drug-smuggling criminals mess with the wrong Interpol agent when they kill his wife and cut off his arm. But with determination and training, this one-man, one-armed revenge machine will track down those responsible and make them pay with their lives. Filipino exploitation film auteur Bobby A. Suarez unleashes an explosively entertaining action brainblaster that has to be seen to be believed.
Director

Bobby A. Suarez
Starring

Franco Guerrero, Jody Kay, Pete Cooper, Nigel Hogge
Year

1981
Rated

R
Country

Philippines
Format

35mm
Running Time

89 minutes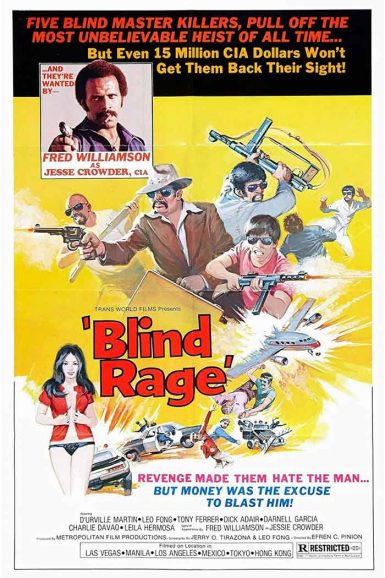 Blind Rage
Five blind master killers pull off the most unbelievable heist of all time… but even 15 million CIA dollars won't get them back their sight! Filipino exploitation expert Efren C. Piñon helms a grindhouse actioner with a great logline – an international assembly of blind criminals, including a former matador and a magician, stealing from a bank in Manila – with Fred Williamson, top-billed on the explosive poster, reprising his Jesse Crowder character for an extended 10-minute cameo in the climax. Martial arts legend Leo Fong co-writes and co-stars.
Director

Efren C. Piñon
Writer

Jerry O. Tirazona and Leo Fong
Starring

Tony Ferrer, Leo Fong, D'Urville Martin, Dick Adair, Darnell Garcia, Charlie Davao, Leila Hermosa, Fred Williamson
Year

1976
Rated

R
Country

Philippines
Format

35mm
Running Time

81 minutes