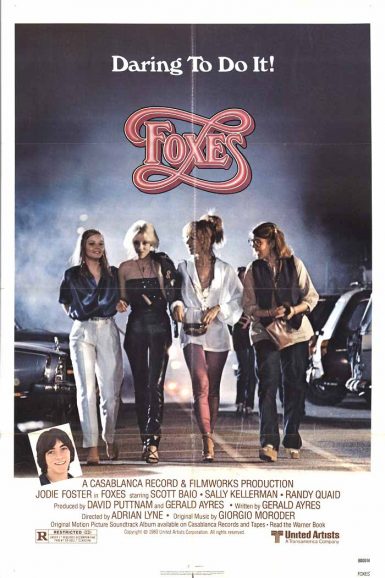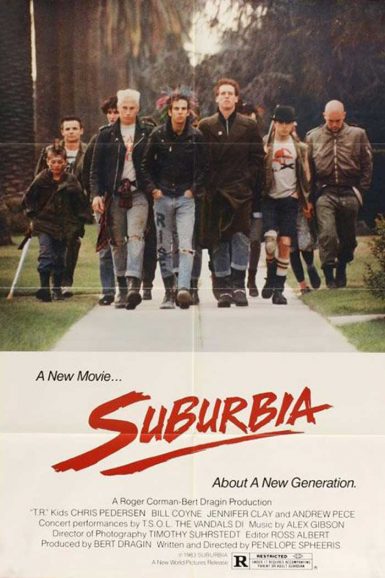 Foxes
Suburbia (1984)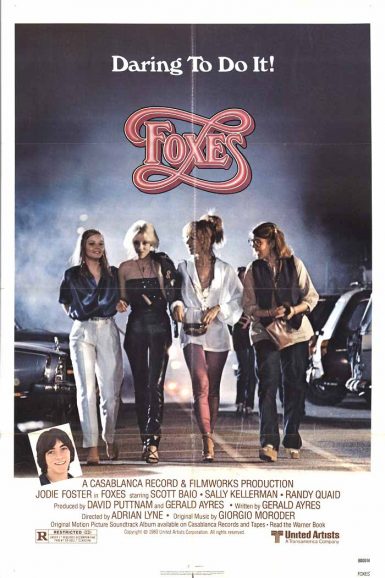 Foxes
While our allotment of advance tickets has sold out online, some additional tickets will be available to purchase at the door on a first come, first served basis on the night of the show. Box office & doors open roughly one hour before the first film. For shows that have sold out online, in-person ticket purchases are limited to 2 tickets per person.
An intimate slice-of-life tale following a pack of San Fernando Valley friends, director Adrian Lyne's debut feature is a powerful portrait of the ups and downs of teenage emotion and the bonds of forming a substitute family. Jodie Foster, The Runaways' Cherie Currie, Marilyn Kagan, and Kandice Stroh star as four teens trying to escape broken homes and consumed with the standard adolescent obsessions: sex, drugs, booze, and rock n' roll. It's an incredible snapshot of a time and place, with a killer soundtrack and great supporting turns by Sally Kellerman, Scott Baio, and Randy Quaid.
Director

Adrian Lyne
Writer

Gerald Ayres
Starring

Jodie Foster, Cherie Currie, Marilyn Kagan, Kandice Stroh, Scott Baio, Sally Kellerman, Randy Quaid
Year

1980
Rated

R
Country

USA
Format

35mm
Running Time

106 minutes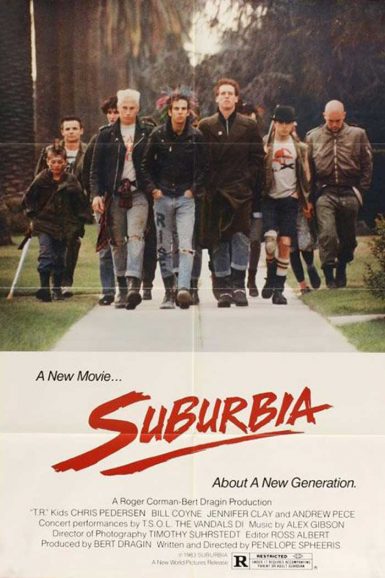 Suburbia (1984)
Writer-director Penelope Spheeris followed her iconic documentary debut, The Decline of Western Civilization, with another punk-fueled cult classic, an empathetic & authentic tale about discarded youth forging a family of their own. When a troubled teen leaves his broken suburban home, he finds solace with The Rejected, a like-minded tribe squatting in an abandoned tract house. But their fragile stability is tragically threatened by the Citizens Against Crime, who blame them for society's ills. Featuring raw performances from its young cast of street kids and punk rockers (including Flea from Red Hot Chili Peppers!), plus live concert footage from D.I., The Vandals, and T.S.O.L., Suburbia is an essential addition to the SoCal cinematic canon.
"A clear- eyed, compassionate melodrama about a bunch of young dropouts… the best teen-agers-in-revolt movie since Jonathan Kaplan's Over the Edge." – Vincent Canby, New York Times
Director

Penelope Spheeris
Writer

Penelope Spheeris
Starring

Chris Pedersen, Bill Coyne, Jennnifer Clay, Andrew Pece, Timothy Eric O'Brien, Flea, Christina Beck
Year

1984
Rated

R
Country

USA
Format

35mm
Running Time

94 minutes