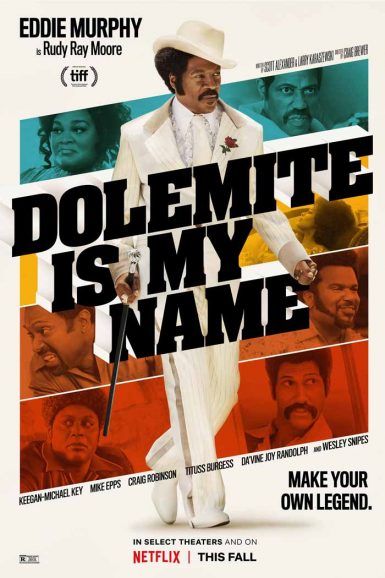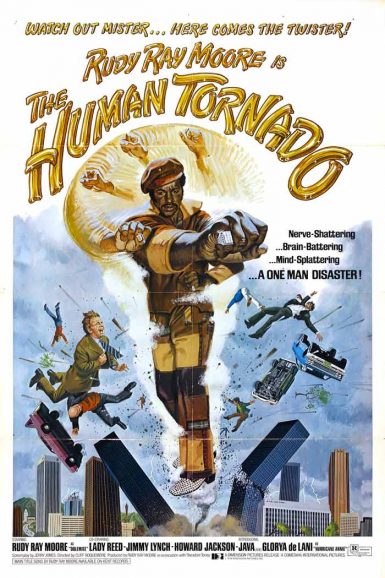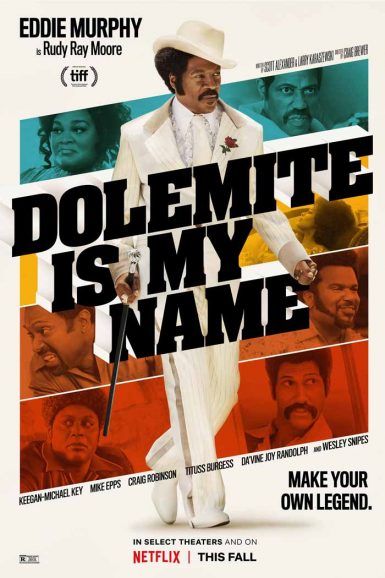 Dolemite Is My Name
The real-life exploits of comedian, rap pioneer, and Blaxploitation icon Rudy Ray Moore form the basis of the funky bio-pic Dolemite Is My Name from screenwriters Scott Alexander & Larry Karaszewski. Eddie Murphy brings the hard-hustling, braggadocious, and perhaps slightly delusional entertainer, as well as his superfly kung-fu pimp alter ego Dolemite, to the big screen in a loving, electrifying performance. A long overdue celebration of Moore and his legacy, the film is about as boastful as the man himself, reveling in the flashy exuberance of black life in the 70's. Moore and his character would go on to influence a generation of black entertainers from Eddie Murphy to Snoop Dogg.
"As its title character might put it, Dolemite Is My Name is a total motherf-kin' blast." – Owen Gleiberman, Variety
"Murphy summons the live-wire energy that once made him the biggest name in stand-up and guaranteed money in the bank for studio comedy vehicles. It's good to have him back." – Charles Bramesco, Little White Lies
"Combined with the splashy editing and hilarious dialogue, the high-volume period setting captures the essence of how Dolemite Is My Name wants to portray Rudy Ray Moore as a person." – Katie Rife, AV Club
Director

Craig Brewer
Writer

Scott Alexander & Larry Karaszewski
Starring

Eddie Murphy, Keegan-Michael Key, Mike Epps, Craig Robinson, Tituss Burgess, Da'Vine Joy Randolph, Wesley Snipes
Year

2019
Rated

R
Country

USA
Format

35mm
Running Time

118 minutes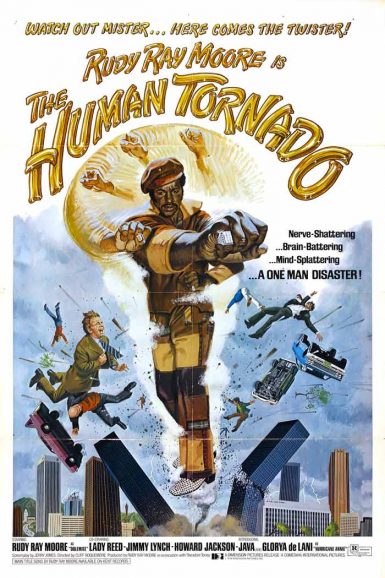 The Human Tornado
Watch out Mister… Here comes the Twister! Dolemite is back and he's badder than ever, more action, more sex, more honky ass-kicking! He's back on the scene in The Human Tornado when a brutal gangster takes over Queen Bee's club and forces her and her girls into his service. This movie's got everything: homosexuals, redneck sheriffs, nymphomaniac molls, and, yes, kung-fu fighting showgirls. This super-charged sequel hits the ground running and manages to be even cruder, more violent, and more sadistic than the first film, featuring one of the most memorable sex scenes of all time. It also uses the nightclub setting as a phenomenal showcase of 70's black talent – something central to Dolemite's ethos.
Director

Cliff Roquemore
Writer

Jerry Jones
Composer

Arthur Wright
Starring

Rudy Ray Moore, Lady Reed, Jimmy Lynch, Howard Jackson, Lord Java, Gloria Delaney
Year

1976
Rated

R
Country

USA
Format

35mm
Running Time

96 minutes