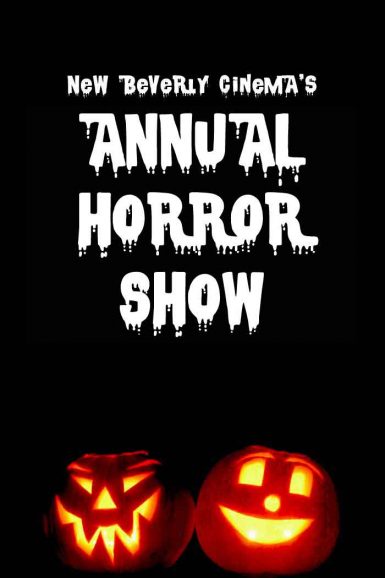 New Beverly Cinema's Annual Horror Show (Sold Out)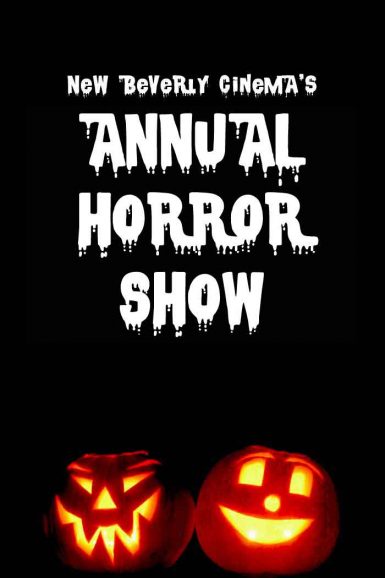 New Beverly Cinema's Annual Horror Show (Sold Out)
This show is now SOLD OUT. However, we will have a standby line for the extremely limited amount of seats, if any, that may become available at showtime.
Join us for a New Beverly tradition, our annual October horror marathon featuring six rare feature films along with an incredible assortment of trailers, cartoons and shorts for a 12-hour marathon of the most mindblowing horror ever released on film! All titles will remain secret until they unspool on screen to surprise, shock and amaze our audience.
Spooky concessions! Bone-chilling surprises!
Will you make it until the end when the survivors exit into the night?
All tickets $35. No discounts or passes for this special event.
Upcoming Showtimes
2:00 pm
New Beverly Cinema's Annual Horror Show (Sold Out)