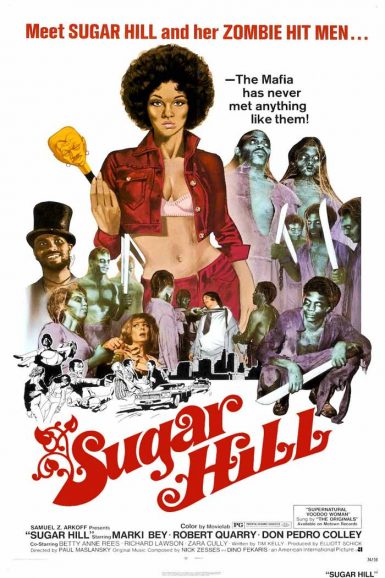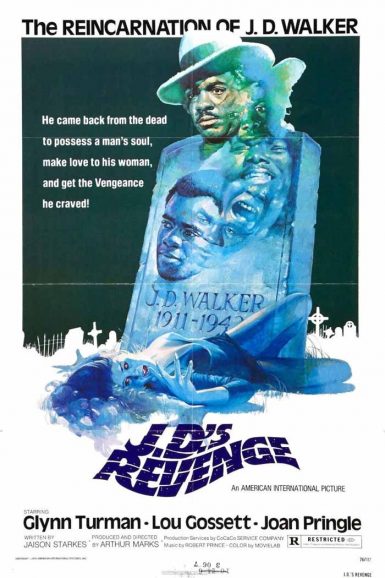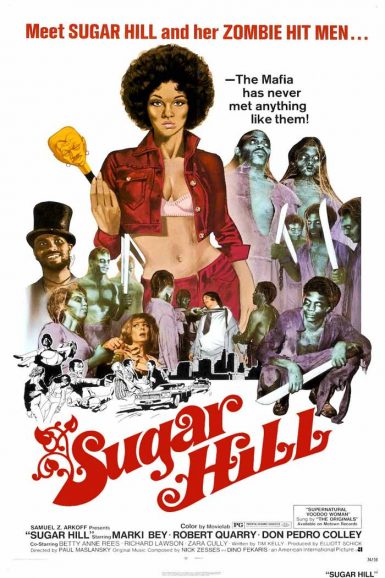 Sugar Hill (1974)
Meet Sugar Hill and her zombie hit men… the mafia has never met anything like them! When her nightclub owner boyfriend is murdered by the mob, Sugar will use voodoo magic to summon the Lord of the Dead in a quest for gruesome revenge. Marki Bey and a legion of cobwebbed killers face off against genre mainstay Robert Quarry (Count Yorga, Vampire) in a horrific blaxploitation epic for American International Pictures.
Director

Paul Maslansky
Writer

Tim Kelly
Starring

Marki Bey, Robert Quarry, Don Pedro Colley, Betty Anne Rees, Ricahrd Laweson
Year

1974
Rated

PG
Country

USA
Format

35mm
Running Time

91 minutes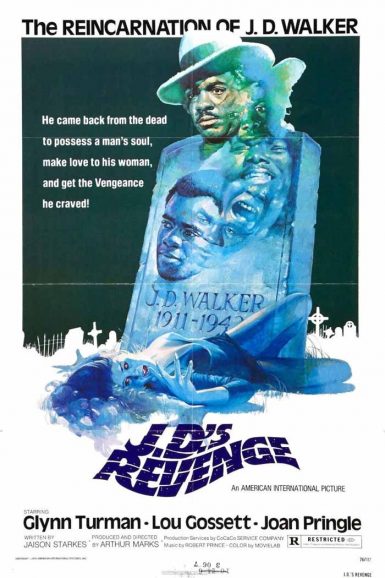 J.D.'s Revenge
The reincarnation of J.D. Walker! He came back from the dead to possess a man's soul, make love to his woman, and get the vengeance he craved! The restless ghost of a notorious New Orleans gangster is back, possessing the body of a young law student while seeking revenge against those responsible for his death. Glynn Turman and Louis Gossett Jr. star in a supernatural shocker directed by exploitation auteur Arthur Marks for American International Pictures.
Director

Arthur Marks
Writer

Jaison Starkes
Starring

Glynn Turman, Louis Gossett Jr., Joan Pringle, Carl Crudup, James Louis Watkins
Year

1976
Rated

R
Country

USA
Format

35mm
Running Time

96 minutes
Upcoming Showtimes
7:30 pm
Sugar Hill (1974)