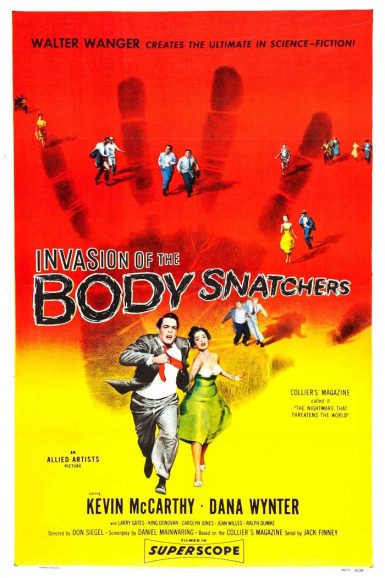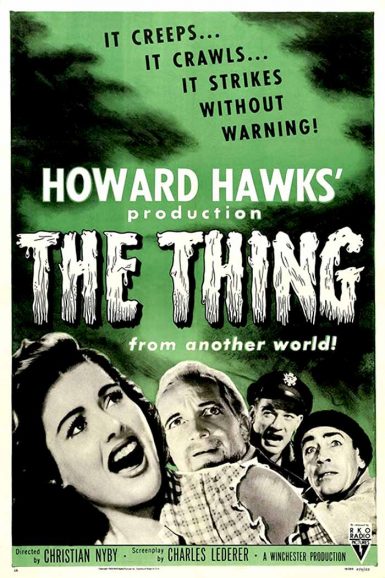 Invasion of the Body Snatchers (1956)
The Thing From Another World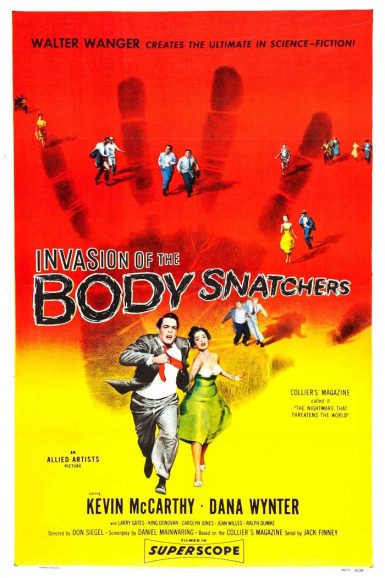 Invasion of the Body Snatchers (1956)
While our allotment of advance tickets has sold out online, some additional tickets will be available to purchase at the door on a first come, first served basis on the night of the show. Box office & doors open approximately 1 hour before showtime. For shows that have sold out online, in-person ticket purchases are limited to 2 tickets per person.
Something evil has taken possession of the small town of Santa Mira, California. Hysterical people accuse their loved ones of being emotionless impostors; of not being themselves. At first, Dr. Miles Bennell (Kevin McCarthy) tries to convince them they're wrong… but they're not. Plant-like extraterrestrials have invaded Earth, replicating the villagers in giant seed "pods" and taking possession of their souls while they sleep. Soon the entire town is overwhelmed by the inhuman horror, but it won't stop there. In a terrifying race for his life, Dr. Bennell escapes to warn the world of the deadly invasion of the pod people! Remade in both 1978 and 1997, this chilling combination of extraterrestrial terror and anti-conformity paranoia is considered one of the great cult classics of the genre. (Paramount)
Director

Don Siegel
Writer

Screenplay by Daniel Mainwaring based on the Collier's magazine serial by Jack Finney
Starring

Kevin McCarthy, Dana Wynter, Larry Gates, King Donovan, Carolyn Jones, Jean Willes
Year

1956
Country

USA
Format

35mm
Running Time

80 minutes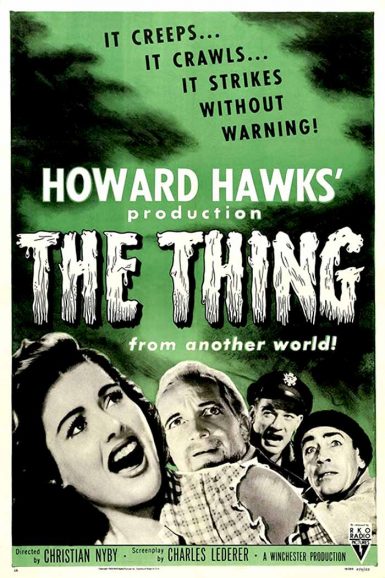 The Thing From Another World
A UFO crashes near an isolated military base in the far Arctic. Scientists recover the craft's now-frozen alien pilot and take it back to their base. While debating whether to study the alien, try to communicate with it or kill it, the pilot awakens – and the scientists' question of if it is friend or foe is quickly answered. Now, trapped in a frozen wasteland with an unstoppable, nonhuman creature that sees them as prey, the small band of scientists come face to face with The Thing. (Warner Bros)
Director

Christian Nyby
Writer

Screenplay by Charles Lederer based on the story "Who Goes There" by John W. Campbell Jr.
Starring

Margaret Sheridan, Kenneth Tobey, Robert Cornthwaite, Douglas Spencer, James Young
Year

1951
Country

USA
Format

35mm
Running Time

87 minutes
Upcoming Showtimes
7:30 pm
Invasion of the Body Snatchers (1956)
9:20 pm
The Thing From Another World