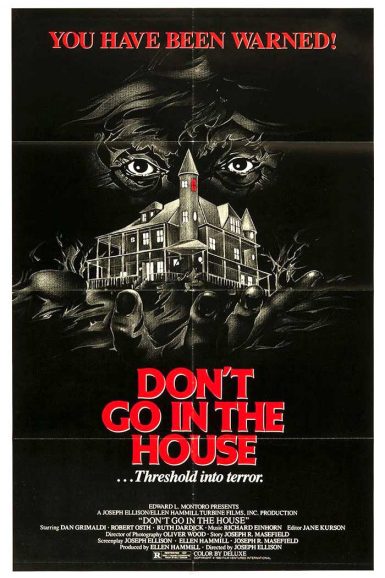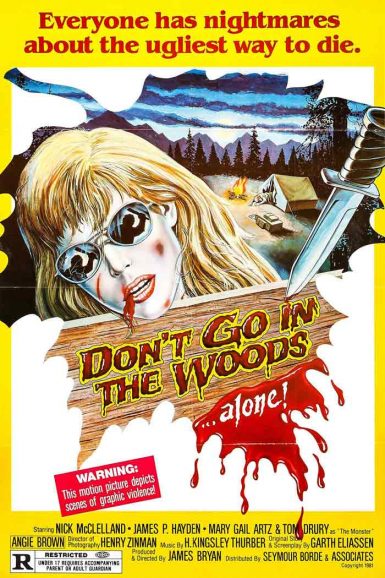 Don't Go In The House
Don't Go in the Woods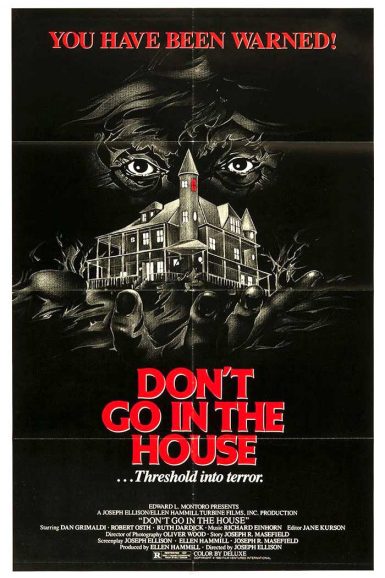 Don't Go In The House
While our allotment of advance tickets has sold out online, some additional tickets will be available to purchase at the door on a first come, first served basis on the night of the show. Box office & doors open roughly one hour before the first film. For shows that have sold out online, in-person ticket purchases are limited to 2 tickets per person.
In a steel room built for revenge, they die burning… in chains. Following years of mental and physical abuse, a psychologically scarred young pyromaniac embarks on a sadistic killing spree in this grim, grimy & completely unforgettable psycho-slasher from the glorious grindhouse heyday of 42nd St.  You have been warned – Don't Go In The House!
Director

Joseph Ellison
Starring

Dan Grimaldi, Colin Mclnness, Charles Bonet, Bill Ricci, Robert Osth, Ruth Dardick, Ralph D. Bowman
Year

1979
Country

USA
Format

35mm
Running Time

92 minutes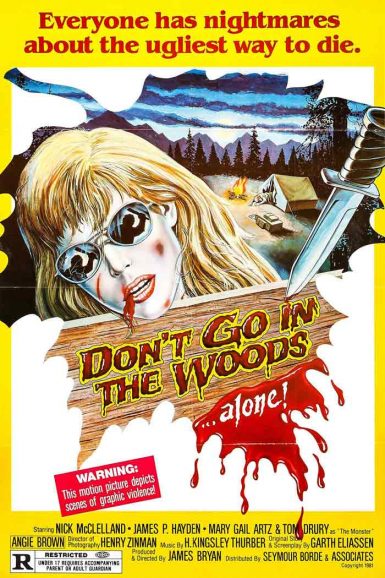 Don't Go in the Woods
Total camping carnage splashes across the screen in this notorious Video Nasties slasher favorite! When a group of weekend warriors set out for a relaxing adventure in the wilderness, a murderous mountainside maniac launches a gore-soaked orgy of violence to stab, slash, slice, and dice every careless camper that dares cross his forest. Can this backpacking nightmare of blood-curdling terror be stopped?
Director

James Bryan
Starring

Nick Cleland, Mary Gail Artz, James P. Hayden, Tom Drury
Year

1981
Rated

R
Country

USA
Format

35mm
Running Time

82 minutes
Upcoming Showtimes
7:30 pm
Don't Go In The House
9:30 pm
Don't Go in the Woods