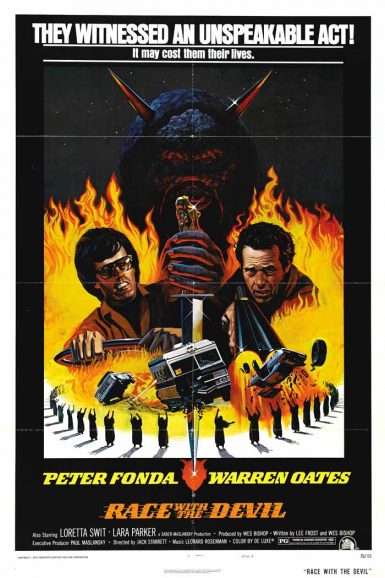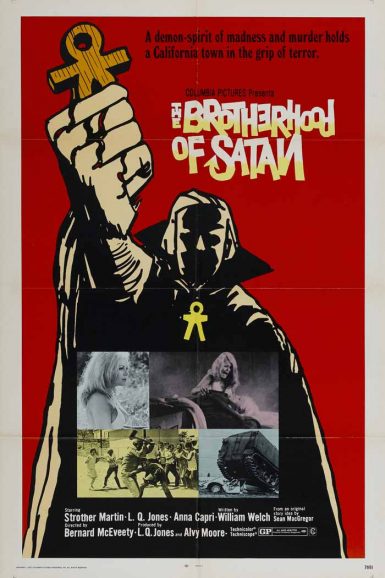 Race with the Devil
The Brotherhood of Satan
Buy Tickets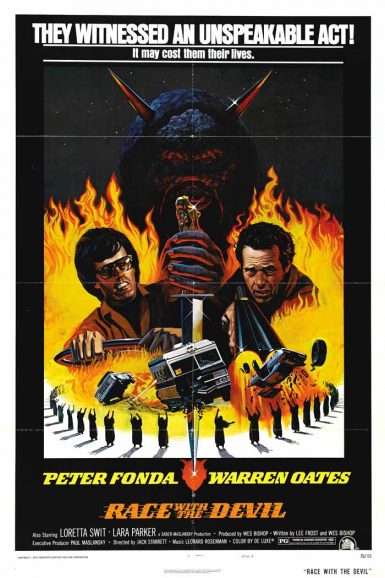 Race with the Devil
If you're gonna Race with the Devil, you've got to be fast as hell! When two couples on an R.V. roadtrip witness an unspeakable act, they'll have to burn rubber in a desperate dash for their lives in director Jack Starrett's ultimate Satanic '70s shocker, a pulse-pounding mix of drive-in action thrills and diabolically horrific frights. Starring New Bev favorites Peter Fonda and Warren Oates as the terrified tourists and R.G. Armstrong as the town sheriff who may know more than he lets on.
Director

Jack Starrett
Writer

Lee Frost and Wes Bishop
Starring

Peter Fonda, Warren Oates, Loretta Swit, Lara Parker, R.G. Armstrong
Year

1975
Country

USA
Format

35mm
Running Time

88 minutes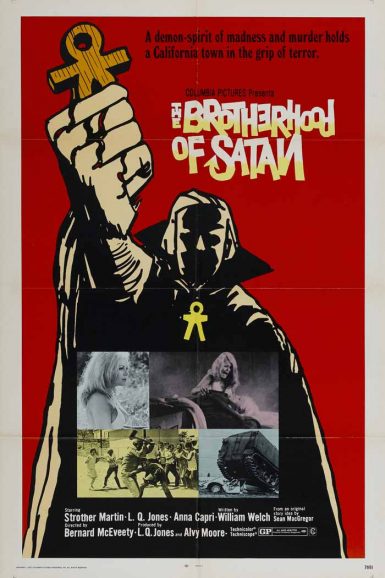 The Brotherhood of Satan
A family on a southwestern road trip stumbles into a small desert town whose mysterious residents are held in the demonic grip of The Brotherhood of Satan. As bodies pile up and the community's children continue to disappear, a group of survivors will have to unite to unravel sinister secrets of unholy madness and the occult in this creepy & atmospheric shocker filled with familiar character actors such as Strother Martin & L.Q. Jones.
Director

Bernard McEveety
Starring

Strother Martin, L.Q. Jones, Charles Bateman, Ahna Capri, Charles Robinson, Alvyn Moore
Year

1971
Country

USA
Format

35mm
Running Time

92 minutes
Upcoming Showtimes
7:00 pm
Race with the Devil
9:00 pm
The Brotherhood of Satan