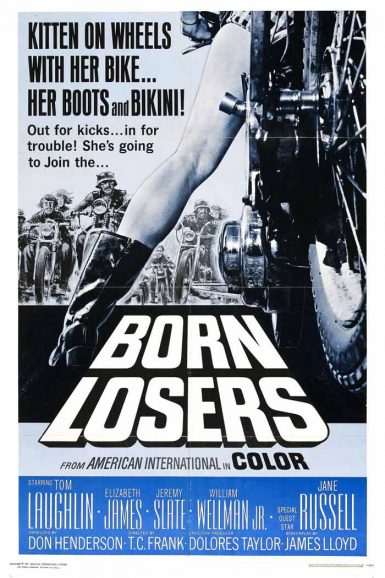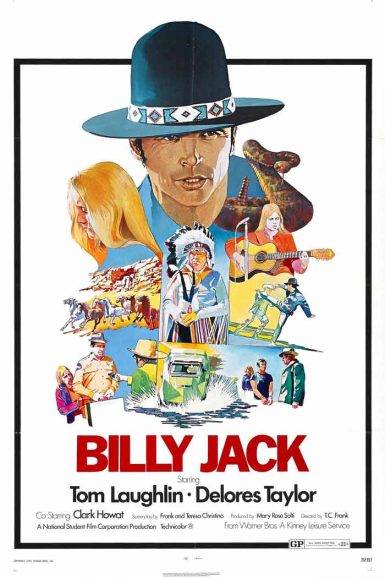 The Born Losers
Billy Jack (IB Tech Print)
Vibrant I.B. Technicolor 35mm Print!
Buy Tickets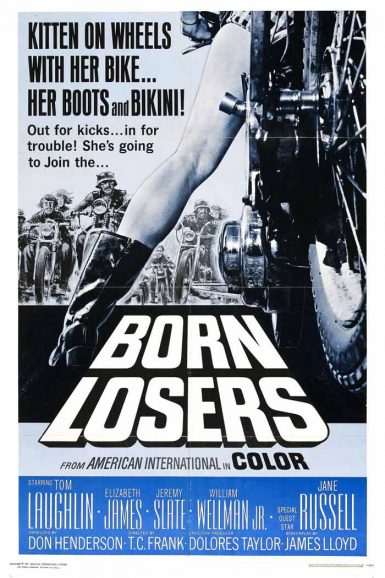 The Born Losers
They're The Born Losers and they know it. A nerve-shattering happening will turn a hot summer night into a fear-chilled nightmare! The sickest sicko gang to ever terrorize a town runs rampant while the law stands helpless. With this horde of horror on the prowl, you'd better not come out or you'll be in for trouble. Does anyone have the guts to cut them down? Revisit the lost gem that introduced the world to Billy Jack, film's favorite vigilante!
Director

Tom Laughlin
Starring

Tom Laughlin, Elizabeth James, Jeremy Slate, William Wellman Jr, Jack Starrett
Year

1967
Country

USA
Format

35mm
Running Time

113 minutes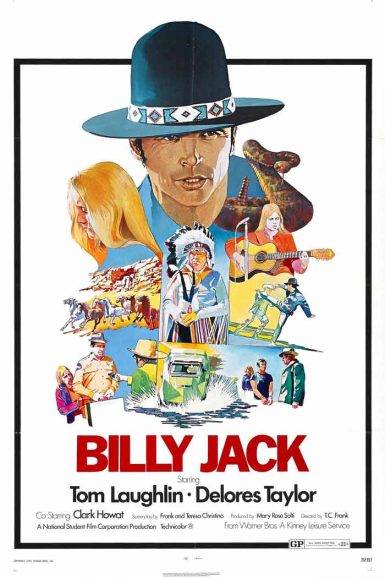 Billy Jack (IB Tech Print)
Maverick indie filmmaker and activist Tom Laughlin's Billy Jack gave the studio system a round-house kick to the face in 1971, with a cultural impact and financial success driven by Laughlin's marketing genius that reverberates to this very day. A sequel to his biker-gang exploitation success Born Losers (1967), title character Billy Jack is back as the half-Cherokee Green Beret and Vietnam veteran. Though he's a pacifist by nature, his peaceful warrior Zen state is disrupted when Native American students from the "hippie style" Freedom School, and its director Jean Roberts (Delores Taylor), are terrorized by a racist town heavy and his goons, causing Billy Jack to just "go berserk." Clad in denim, Billy Jack's rebel with a cause for revenge is the kind of anti-hero that helped define the 1970's "new Hollywood" and made Billy Jack a counter culture icon.
Director

Tom Laughlin
Starring

Tom Laughlin, Delores Taylor, Clark Howat
Year

1971
Country

USA
Format

I.B. Technicolor 35mm
Running Time

114 minutes