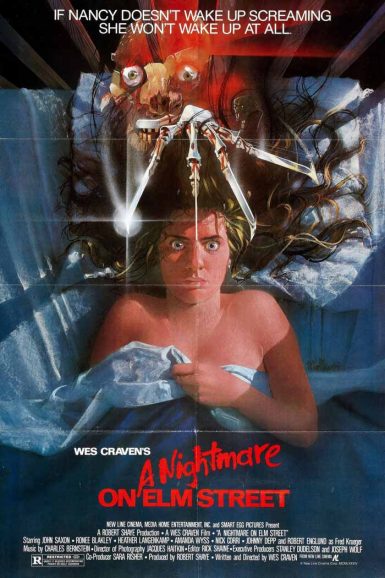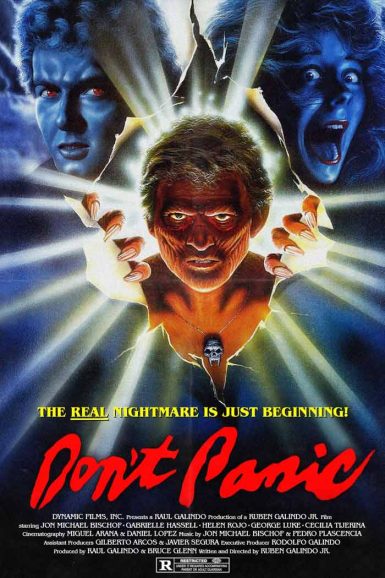 A Nightmare on Elm Street
Don't Panic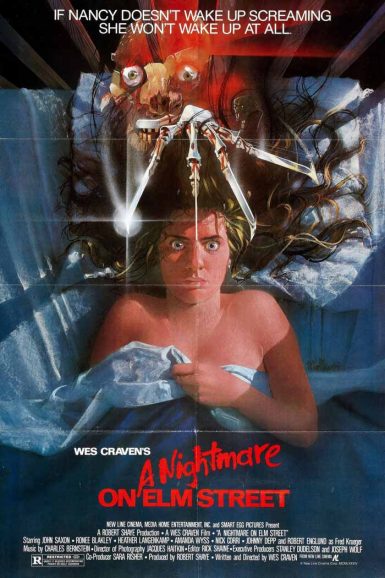 A Nightmare on Elm Street
While our allotment of advance tickets has sold out online, some additional tickets will be available to purchase at the door on a first come, first served basis on the night of the show. Box office & doors open roughly one hour before the first film. For shows that have sold out online, in-person ticket purchases are limited to 2 tickets per person.
One, two, Freddy's coming for you. Sleep can't protect the youth of Springwood when a knife-gloved night slasher invades terrified teen dreams and turns their nightmares into deadly reality. As her friends gruesomely get picked off one-by-one, Nancy (Heather Langenkamp) must unravel the mystery behind her surreal stalker. Wes Craven's franchise-launching masterwork sparked countless imitations and homages, while introducing the world to Freddy Krueger and making Robert Englund a horror icon.
"A highly imaginative horror film that provides the requisite shocks to keep fans of the genre happy." – Variety
"The script is consistently witty, the camera work (by cinematographer Jacques Haitkin) crisp and expressive." – Paul Attansasio, Washington Post
Director

Wes Craven
Writer

Wes Craven
Starring

Heather Langenkamp, John Saxon, Ronee Blakley, Amanda Wyss, Jsu Garcia, Charles Fleischer and Robert Englund as Freddy Krueger
Year

1984
Rated

R
Country

USA
Format

35mm
Running Time

91 minutes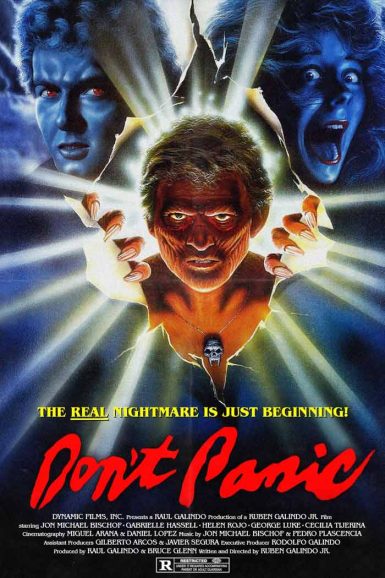 Don't Panic
It's a night of fun & games for Michael's 17th birthday but summoning a demonic presence with his new Ouija board could send these (severely overage) teens to the Satanic slaughterhouse. Mexico's answer to Elm Street is an explosion of over-the-top entertainment, filled with nightmarish visions & dream logic, dinosaur pajamas & buckets of blood, rampant Coca-Cola product placement, and excellent Screaming Mad George effects work.
Director

Rubén Galindo Jr.
Writer

Rubén Galindo Jr.
Starring

Jon Michael Bischof, Gabriela Hassel, Helena Rojo, Jorge Luke
Year

1987
Country

Mexico
Format

35mm
Running Time

90 minutes