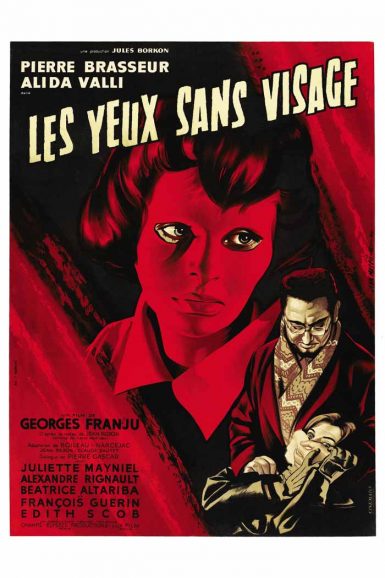 Eyes Without A Face
Mad Love (1935)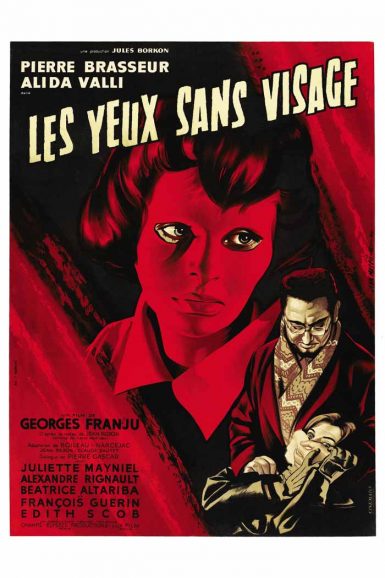 Eyes Without A Face
While our allotment of advance tickets has sold out online, some additional tickets will be available to purchase at the door on a first come, first served basis on the night of the show. Box office & doors open roughly one hour before the first film. For shows that have sold out online, in-person ticket purchases are limited to 2 tickets per person.
In director Georges Franju's poetically chilling masterpiece of surreal French frights, a brilliant plastic surgeon goes to horrifying extremes to give his disfigured daughter a new face. With beautiful bodies piling up around Paris and the police getting ever closer, the doctor will learn the ultimate price of his twisted obsessions.
"Georges Franju's monstrous masterpiece delivers horror sans face but with a huge heart." – Emma Simmonds, Little White Lies
"Franju constructs an elegant visual work; here is a horror movie in which the shrieks are not by the characters but by the images." – Roger Ebert
"Like a nightmare that never ends, this is a vision of madness, loneliness and, yes, horror that, once seen, demands to be viewed over and over again. It is that haunting, and that good." – Kenneth Turan, Los Angeles Times
Director

Georges Franju
Starring

Pierre Brasseur, Édith Scob, Alida Valli, François Guérin, Juliette Mayniel, Alexandre Rignault
Year

1960
Country

France
Format

English subtitled 35mm
Running Time

90 minutes
Mad Love (1935)
An unhinged tale of twisted love and terrifying madness! A demented doctor (Peter Lorre) obsessed with a beautiful actress (Frances Drake) replaces the wounded hands of her pianist husband (Colin Clive) with those from a knife-throwing killer. But dangerous complications ensue when the new hands develop a mind of their own. German emigré director Karl Freund's creepy classic is an underseen '30s horror masterpiece, atmospheric and bizarre, with brilliant black & white cinematography by Gregg Toland & Chester Lyons, plus a truly unsettling performance from Lorre.
Director

Karl Freund
Starring

Peter Lorre, Frances Drake, Colin Clive, Ted Healy, Sara Haden, Edward Brophy
Year

1935
Country

USA
Format

35mm
Running Time

68 minutes