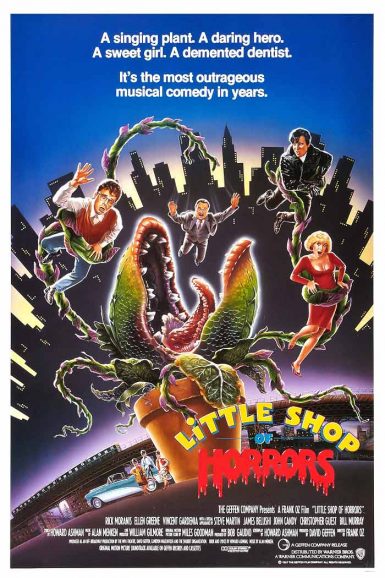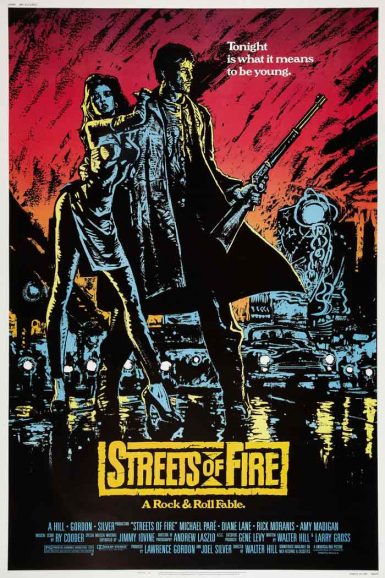 Little Shop Of Horrors (1986)
Streets of Fire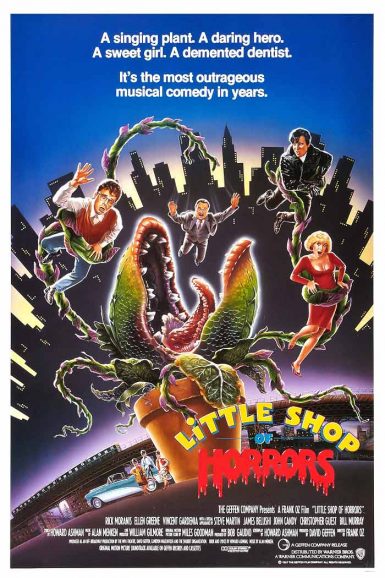 Little Shop Of Horrors (1986)
While our allotment of advance tickets has sold out online, some additional tickets will be available to purchase at the door on a first come, first served basis on the night of the show. Box office & doors open roughly one hour before the first film. For shows that have sold out online, in-person ticket purchases are limited to 2 tickets per person.
Frank Oz's film update of the Roger Corman classic via the off-Broadway musical hit is a delightfully deranged multi-genre mashup of biting humor and fun-filled horror, featuring killer songs from composer Alan Menken and writer Howard Ashman. When nerdy florist Seymour (Rick Moranis) finds unlikely life advice from a mysterious plant, his world is turned upside down because this leafy oversized carnivore has strange cravings and is very, very hungry. A stellar Ellen Greene reprises her role from the theatrical production as the sweet-natured Audrey, the object of Seymour's affections, while the Four Tops' Levi Stubbs energetically voices Audrey II, the flytrap-like fiend for flesh cleverly controlled by a talented team of puppeteers. With Steve Martin as a sadistic dentist and a fantastic feast of comedy star cameos.
Director

Frank Oz
Writer

Howard Ashman
Starring

Rick Moranis, Ellen Greene, Vincent Gardenia, Steve Martin, James Belushi, John Candy, Christopher Guest, Bill Murray
Year

1986
Rated

PG-13
Country

USA
Format

35mm
Running Time

94 minutes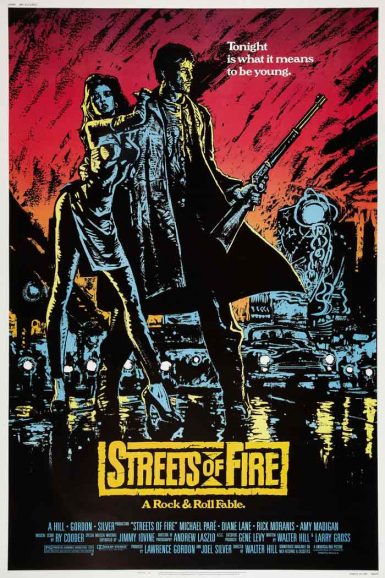 Streets of Fire
A rock & roll fable from another time, another place; a nighttime, rain-slicked city of '50s fashion and dystopian nightmares where motorcycle madmen can kidnap a rock star from stage and escape to a damp factory bar of steam, metal, and fire. But when Ellen Aim (Diane Lane) is taken by Raven Shaddock (Willem Dafoe) and his greasy gang, Ellen's manager / new boyfriend (Rick Moranis) will have to hire her tough ex (Michael Paré) to get her back. Writer-director Walter Hill packs a lifetime of cool into a swift-moving 93 minutes, filling every frame with gorgeous imagery by cinematographer Andrew Laszlo, all backed to an incredible soundtrack highlighted by two songs written by Jim Steinman (Nowhere Fast, Tonight Is What It Means To Be Young, both all-timers) and Dan Hartman's Billboard hit I Can Dream About You.
Director

Walter Hill
Starring

Michael Paré, Diane Lane, Rick Moranis, Amy Madigan, Willem Dafoe, Deborah Van Valkenburgh, Richard Lawson, Rick Rossovich, Bill Paxton, Lee Ving
Year

1984
Rated

PG
Country

USA
Format

35mm
Running Time

93 minutes