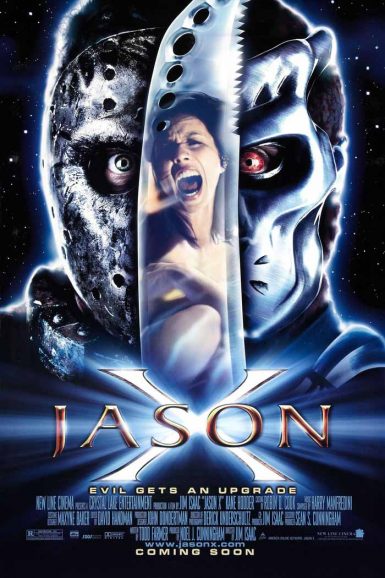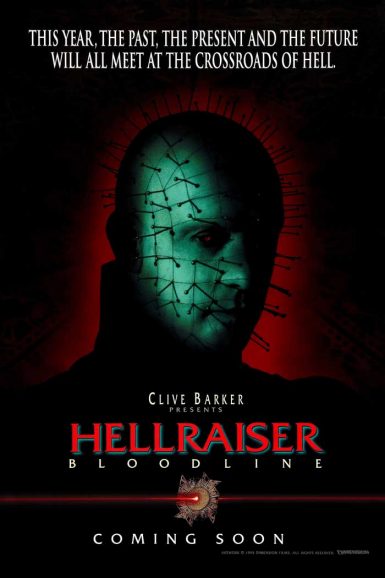 Jason X
Hellraiser: Bloodline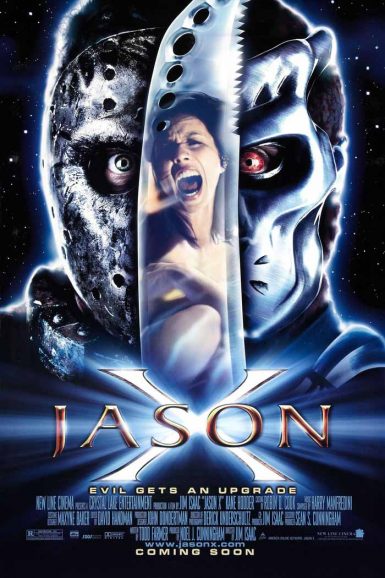 Jason X
While our allotment of advance tickets has sold out online, some additional tickets will be available to purchase at the door on a first come, first served basis on the night of the show. Box office & doors open approximately 1 hour before showtime. For shows that have sold out online, in-person ticket purchases are limited to 2 tickets per person.
Welcome to the future of horror. He's been drowned, chainsawed, knifed, axed, hammered, shocked, burned, spiked, nailed, shot and frozen. Now he's back for more. When hockey masked madman Jason Vorhees awakes aboard a 25th century spaceship, his murderous bloodlust is ready to kick into overdrive and nubile astronaut and space-marine bodies are going to hit the floor. The tenth film in the Friday the 13th franchise features one of the greatest death scenes in the whole series and is a must-see with a crowd on this Friday the 13th.
Director

James Isaac
Writer

Written by Todd Farmer based on the characters created by Victor Miller
Starring

Kane Hodder, Lexa Doig, Lisa ryder, Chuck Campbell, Melyssa Ade, Peter Mensah
Year

2001
Rated

R
Country

USA
Format

35mm
Running Time

92 minutes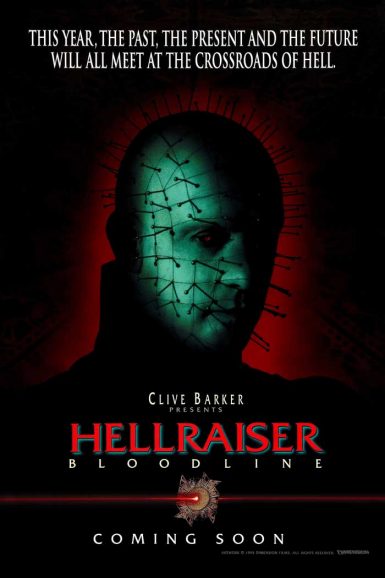 Hellraiser: Bloodline
The past, the present and the future will all meet at the crossroads of hell. The ambitious fourth film in the Hellraiser franchise (and the final one to be released theatrically) balances three timelines across 300+ years, from 18th century France to an interstellar future, showing that the terrifying nightmare of Pinhead and his Cenobite pals will not be contained by space or time.
Director

Alan Smithee
Writer

Peter Atkins
Starring

Bruce Ramsay, Valentina Vargas, Doug Bradley, Charlotte Chatton, Adam Scott
Year

1996
Rated

R
Country

USA
Format

35mm
Running Time

85 minutes
Upcoming Showtimes
9:00 pm
Hellraiser: Bloodline