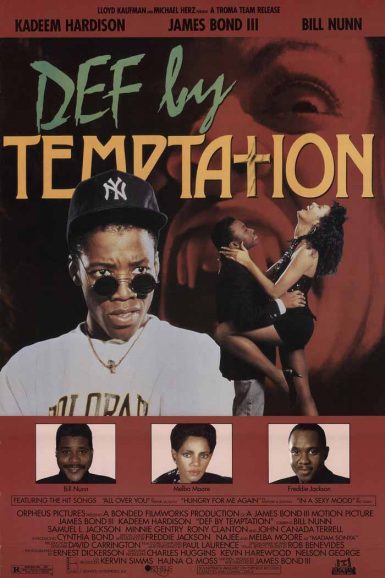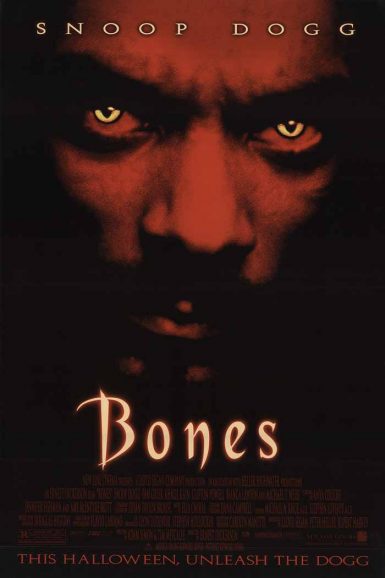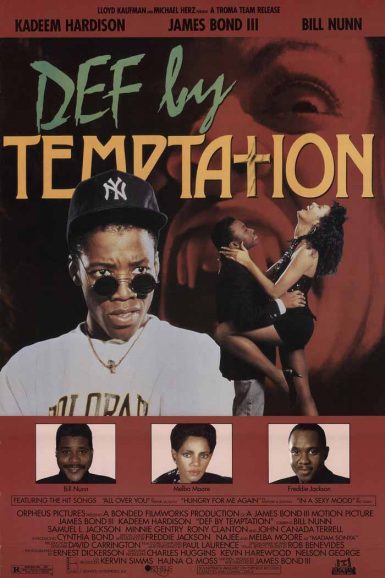 Def by Temptation
When a minister's son starts questioning his spirituality, he heads to the big city to figure out his future. But when he and his best friend become entangled in a series of local homicides, the sexy, supernatural succubus responsible sets her bloodthirsty sights on them as her next victims. The sole directorial effort from former child star James Bond III (who also wrote, produced, and starred), Def by Temptation is a macabre masterwork of Black Horror, filled with stunning, neon-tinged visuals by cinematographer Ernest Dickerson, an electrifying soundtrack, and an incredible ensemble cast including Bill Nunn, Samuel L. Jackson, and Kadeem Hardison.
Director

James Bond III
Writer

James Bond III
Starring

James Bond III, Kadeem Hardison, Bill Nun, Samuel L. Jackson, Minnie Gentry, Rony Clanton
Year

1990
Rated

R
Country

USA
Format

35mm
Running Time

95 minutes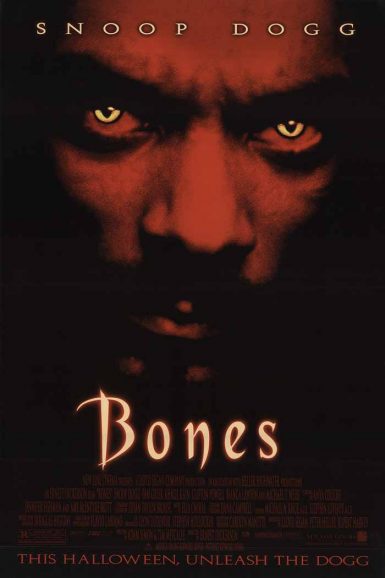 Bones
This is the story of Jimmy Bones / Black as night and hard as stone / Gold-plated deuce like the King of Siam / Got a switchblade loose and a diamond on his hand / They took his life, he never rested in peace / Now his vengeance will be unleashed. Now twenty-two years after his murder, Jimmy Bones (Snoop Dogg) is back and hungry for revenge. Director Ernest Dickerson stylishly crafts a gothic horror tale that's ripe for rediscovery, combining moody cinematography, maggot-spewing gore, a killer hip hop soundtrack, and a stellar cast that includes Pam Grier, Clifton Powell, and Ginger Snaps' Katharine Isabelle.
Director

Ernest Dickerson
Starring

Snoop Dogg, Pam Grier, Khalil Kain, Clifton Powell, Bianca Lawson, Michael T. Weiss, Katharine Isabelle
Year

2001
Rated

R
Country

USA
Format

35mm
Running Time

96 minutes