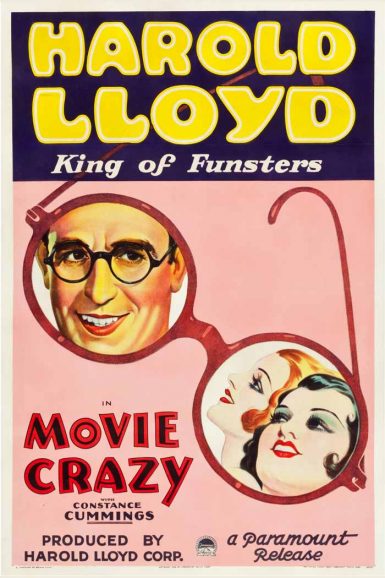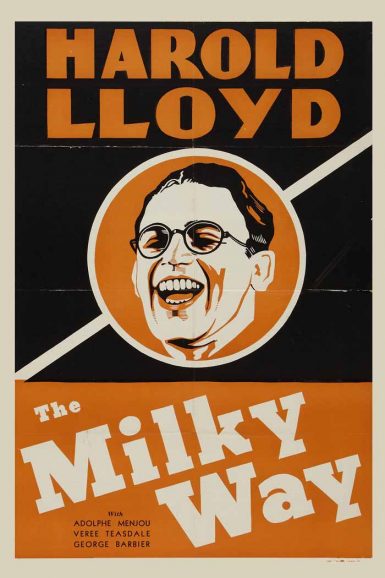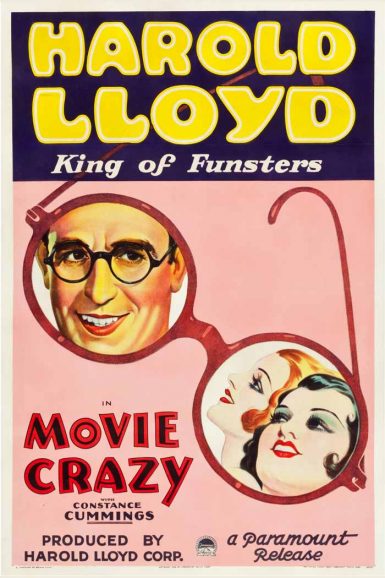 Movie Crazy
Just added! Suzanne Lloyd, granddaughter of Harold Lloyd and President of Harold Lloyd Entertainment, will join us IN PERSON, schedule permitting, to introduce the show.
One of Harold Lloyd's most sidesplitting talkies! Here he plays a young man desperate to break into the movies, who won't be sidelined by his lack of acting ability. And when there's a mix-up with his application photo, he'll get his big break with a screen test… and hilariously cause a Hollywood ruckus, while also catching the eye of an actress (Constance Cummings).
Director

Clyde Bruckman
Writer

Vincent Lawrence
Starring

Harold Lloyd, Constance Cummings, Kenneth Thomason, Louise Closser Hale, Spencer Charters
Year

1932
Country

USA
Format

35mm
Running Time

96 minutes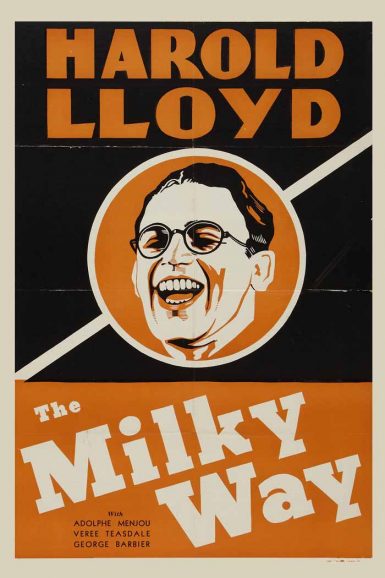 The Milky Way
One of Harold Lloyd's most critically acclaimed talkies, the clowning triumph of a career topped by long, loud, Lloyd laughs! When a timid milkman gets involved in an altercation that sees the world middleweight champion getting k.o.'d, he'll find himself swept up in a boxing promoter's screwball plan to put him in the ring. Adolphe Menjou co-stars, while Anthony Quinn makes his film debut in a small uncredited role.
Director

Leo McCarey
Writer

Screen play by Grover Jones & Frank Butler & Richard Connell from a play by Lynn Root and Harry Clork
Starring

Harold Lloyd, Adolphe Menjou, Verree Teasdale, Helen Mack, William Gargan, Lionel Stander
Year

1936
Country

USA
Format

35mm
Running Time

88 minutes