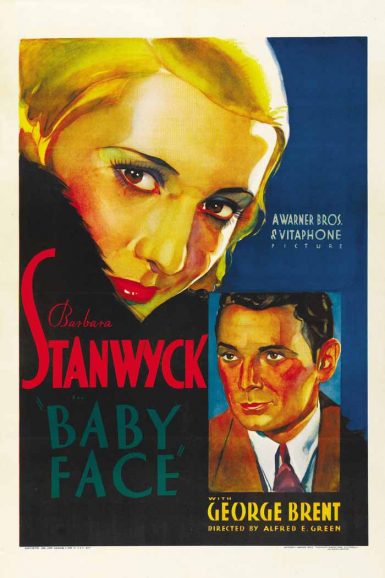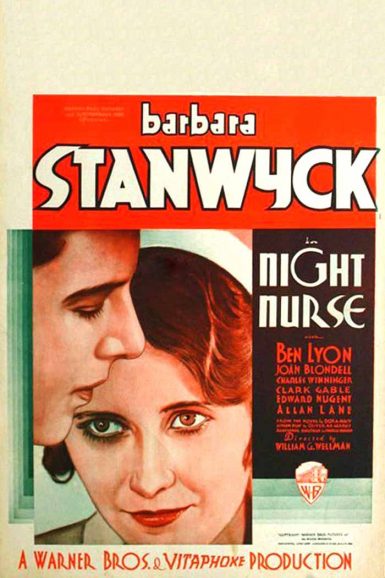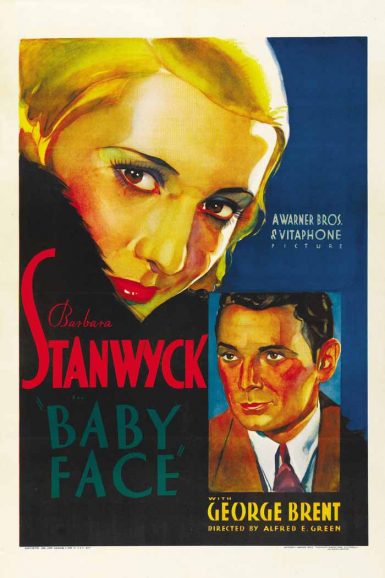 Baby Face
Barbara Stanwyck in a startling pre-code classic! A stunning, spellbinding Stanwyck plays Lily Powers, a young woman who turns the tables and uses her seduction skills & sexual prowess to gleefully sleep her way to the top of the social ladder. With George Brent as a handsome bank president and Theresa Harris, legendary Black actress throughout the Golden Era of Hollywood, as the best friend. Essential viewing for all film fans curious to see the scandalous screen entertainment that helped inspire the Hays Code crackdown!
Director

Alfred E. Green
Starring

Barbara Stanwyck, George Brent, Theresa Harris, Donald Cook, Alphonse Ethier
Year

1933
Country

USA
Format

35mm
Running Time

76 minutes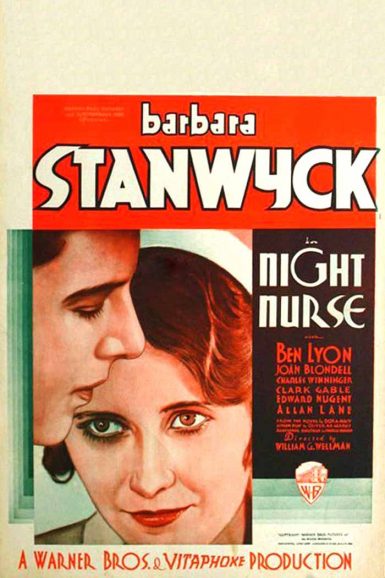 Night Nurse
Barbara Stanwyck headlines a risqué, all-star pre-code shocker that tells the naked truth about happenings in the dead of night! After working her way through nursing school, Stanwyck is assigned to aid two sick children and becomes suspicious of their care, fearing these little patients may be murder targets. Featuring a rollercoaster of emotions in a swift 72-minute runtime, naughty nurses in various stages of undress, a wisecracking Joan Blondell, Ben Lyon as a bootlegger with a heart of gold, and Clark Gable (sans mustache!) as a villainous chauffeur!
Director

William A. Wellman
Starring

Barbara Stanwyck, Ben Lyon, Joan Blondell, Clark Gable
Year

1931
Country

USA
Format

35mm
Running Time

72 minutes