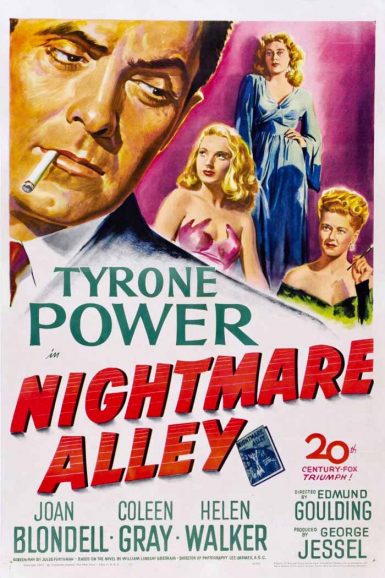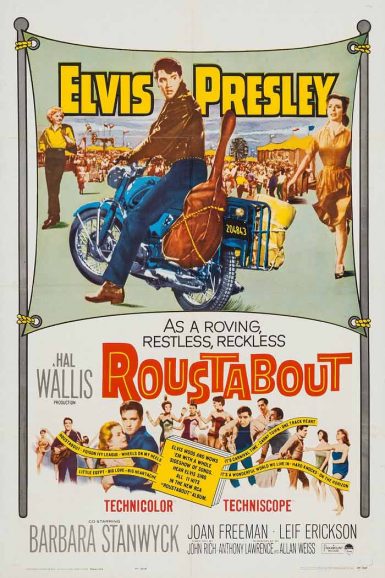 Nightmare Alley (1947)
Roustabout (IB Tech Print)
Vibrant I.B. Technicolor print!
Buy Tickets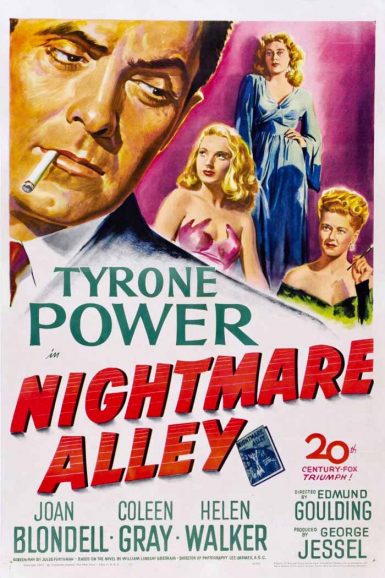 Nightmare Alley (1947)
Based on the novel by William Lindsay Gresham, Nightmare Alley dives into the bleak underbelly of hustlers and con men, dark desires and double crosses, sideshow carneys and fearsome femme fatales, crafting a haunting & fatalistic film noir masterpiece. Follow Stanton Carlisle from seedy carnival huckster to famed mentalist and see how his own ambition sends him on a spiral of self-destruction.  Tyrone Power memorably stars against type with stellar supporting turns from Joan Blondell, Coleen Gray, and Helen Walker.
Director

Edmund Goulding
Writer

Screenplay by Jules Furthman based on the novel by William Lindsay Gresham
Starring

Tyrone Power, Joan Blondell, Coleen Gray, Helen Walker
Year

1947
Country

USA
Format

35mm
Running Time

111 minutes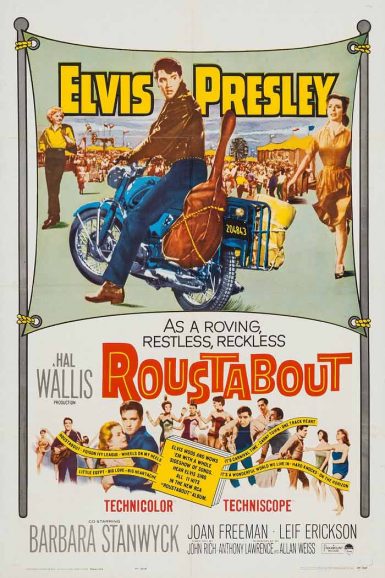 Roustabout (IB Tech Print)
Elvis is a roving, restless, reckless Roustabout in a technicolor carnival of movie, that showcases the King's movie star cool and iconic silver screen charisma. Elvis plays rebel biker and tough guy troubadour Charlie Rogers, who is offered a job by Maggie (Barbara Stanwyck) in her struggling carnival, after her foreman Joe (Leif Erickson) runs Charlie and his motorcycle off the road for making a pass at his daughter Cathy (Joan Freeman), and it doesn't take long for Elvis to become the star attraction. Released in 1964, the same year the Beatles would touch down in America, the Roustabout soundtrack reached solid gold and number one on the charts. Can Elvis take the chip off his shoulder and become a team player that saves the circus and wins Cathy's love?
Director

John Rich
Starring

Elvis Presley, Barbara Stanwyck, Joan Freeman, Leif Erickson, Sue Ane Langdon, Pat Buttram, Joan Staley
Year

1964
Country

USA
Format

I.B. Technicolor 35mm
Running Time

101 minutes