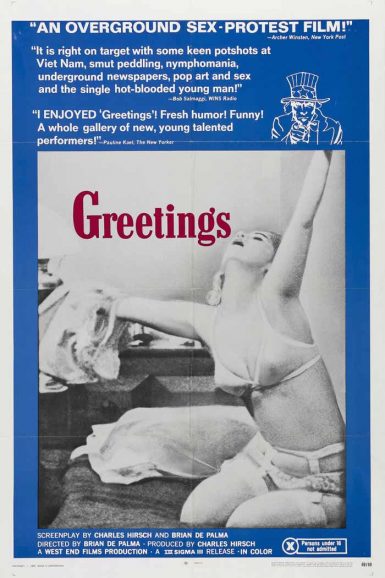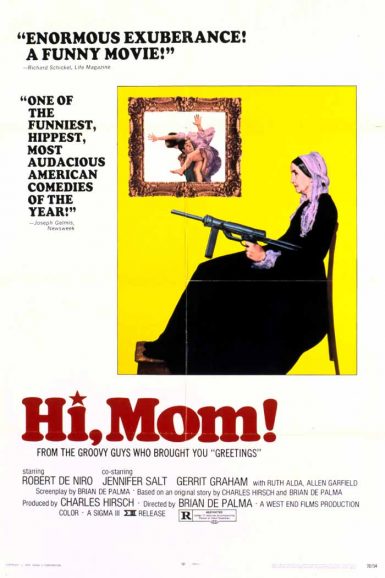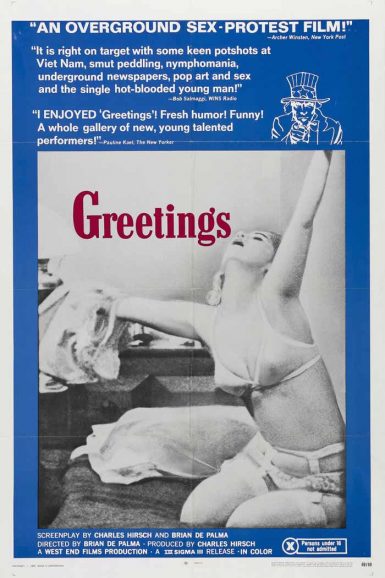 Greetings
Brian De Palma's counterculture comedy is an episodic, energetic and free-spirited, French New Wave-inspired satire riffing on Vietnam, JFK, sex, art, filmmaking and any/everything else it sets its sites on. Robert De Niro, in his first major role, and Gerrit Graham star. Greetings will be presented from an original release 35mm print with faded color.
"It goes back to the roots, it rediscovers the basic elements of movie comedy. Working on a small budget, doing things they thought were funny, taking their camera out to the streets of New York, making up things as they went along, Brian De Palma and his friends made a comedy. Just like Mack Sennett used to do." – Roger Ebert
Director

Brian De Palma
Writer

Charles Hirsch and Brian De Palma
Starring

Jonathan Warden, Robert De Niro, Gerrit Graham, Allen Garfield
Year

1968
Country

USA
Format

35mm
Running Time

87 minutes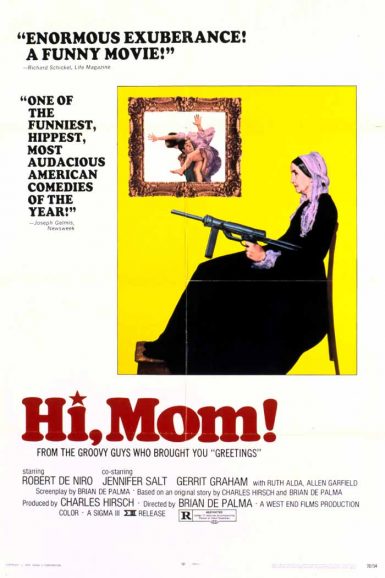 Hi, Mom!
God bless our humble upper-middle-class high-rise co-op and keep it free from smut peddlers, militants, urban guerrillas and Greenwich Village liberals. Brian De Palma's darkly twisted third feature is an absurdly audacious comedy free-for-all. Hired to make a porn flick, a Vietnam vet/aspiring filmmaker (Robert De Niro) turns his camera towards his neighbors in the apartment building across the way, launching a bizarrely funny and unpredictable series of events of personal and political upheaval.
Director

Brian De Palma
Writer

Screenplay by Brian De Palma based on an original story by Charles Hirsch and Brian De Palma
Starring

Robert De Niro, Jennifer Salt, Gerrit Graham, Ruth Alda, Allen Garfield
Year

1970
Rated

R
Country

USA
Format

35mm
Running Time

87 minutes