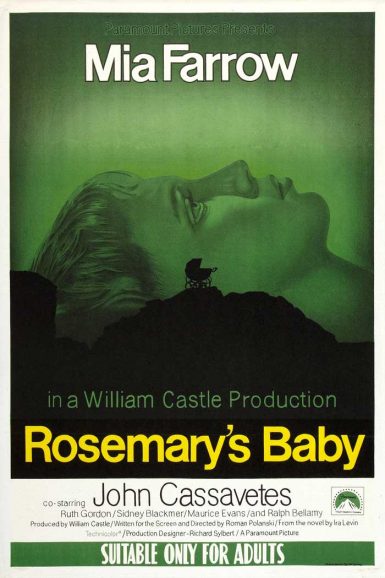 Rosemary's Baby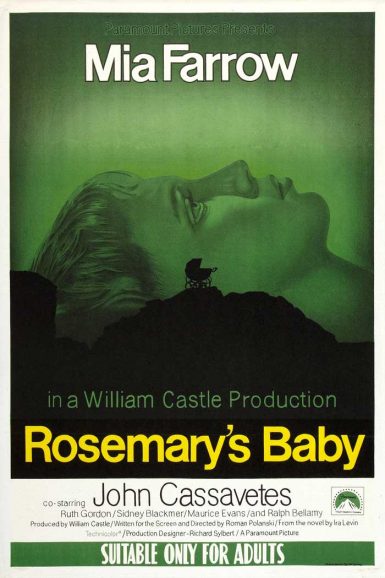 Rosemary's Baby
While our allotment of advance tickets has sold out online, some additional tickets will be available to purchase at the door on a first come, first served basis on the night of the show. For shows that have sold out online, in-person ticket purchases are limited to 2 tickets per person.
In Roman Polanski's classic shocker, a young couple (Mia Farrow & John Cassavetes) move into a large NYC apartment building with odd tenants and a mysterious past. But when she becomes pregnant and her peculiar neighbors come calling, Rosemary's isolation & paranoia grow as a diabolical truth approaches. A committed cast elevates the nightmarish scenario, crafting a terror tale for the ages.
"Roman Polanski's Rosemary's Baby is a brooding, macabre film, filled with the sense of unthinkable danger. It is a creepy film and a crawly film, and a film filled with things that go bump in the night. It is very good. 4 Stars" – Roger Ebert
"Several exhilarating milestones are achieved in Rosemary's Baby, an excellent film version of Ira Levin's diabolical chiller novel." – Variety
Kim Morgan discusses Rosemary's Baby for the New Beverly blog.
Director

Roman Polanski
Starring

Mia Farrow, John Cassavetes, Ruth Gordon, Sidney Blackmer, Maurice Evans, Ralph Bellamy, Victoria Vetri and Elisha Cook Jr.
Year

1968
Rated

R
Country

USA
Format

35mm
Running Time

137 minutes